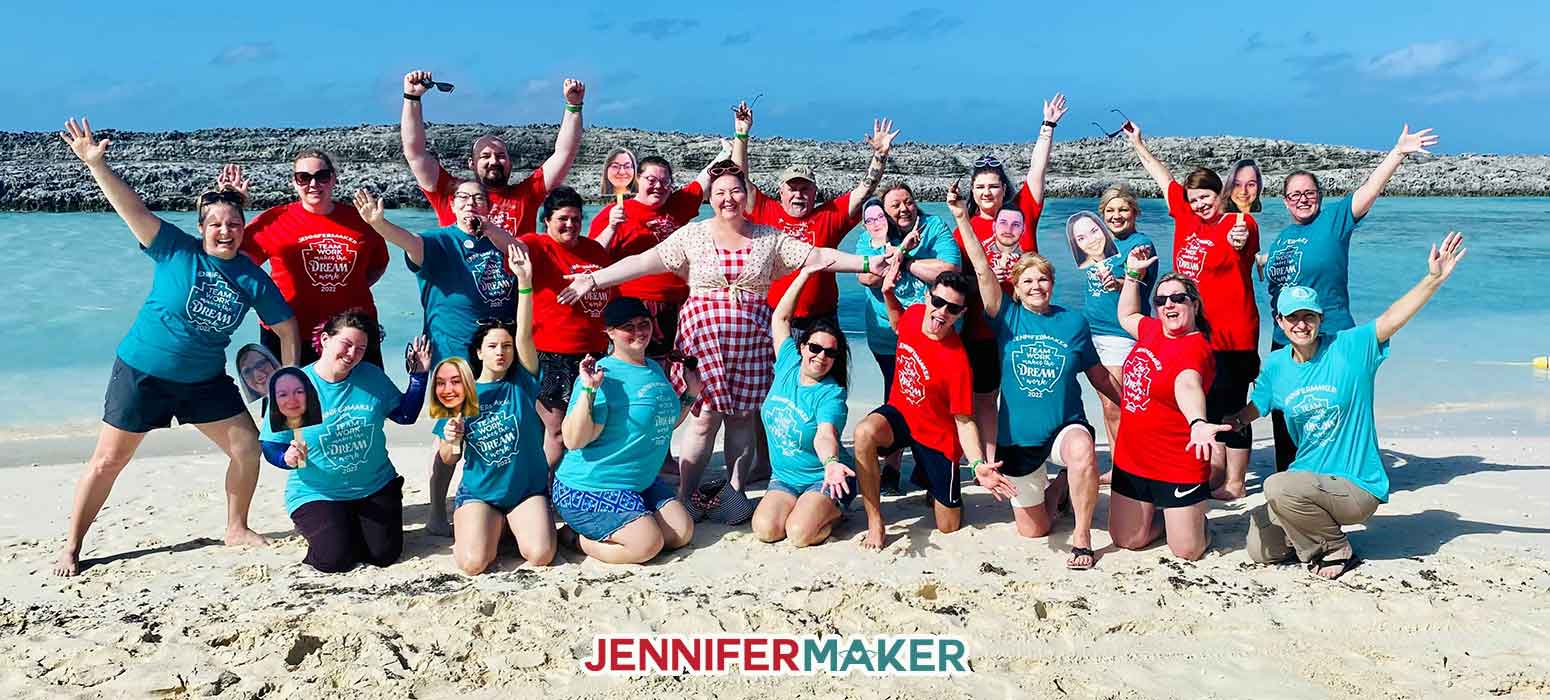 This company may be named after me, but that doesn't mean I can do it alone! It takes a truly wonderful team of talented and dedicated people with heart who stick by the JenniferMaker core values to serve the needs of the 25+ million makers in our community. These are the people behind-the-scenes who keep everything running smoothly, and I am forever grateful to them.
JenniferMaker Leadership Team
Greg Reese – Production and Studio Director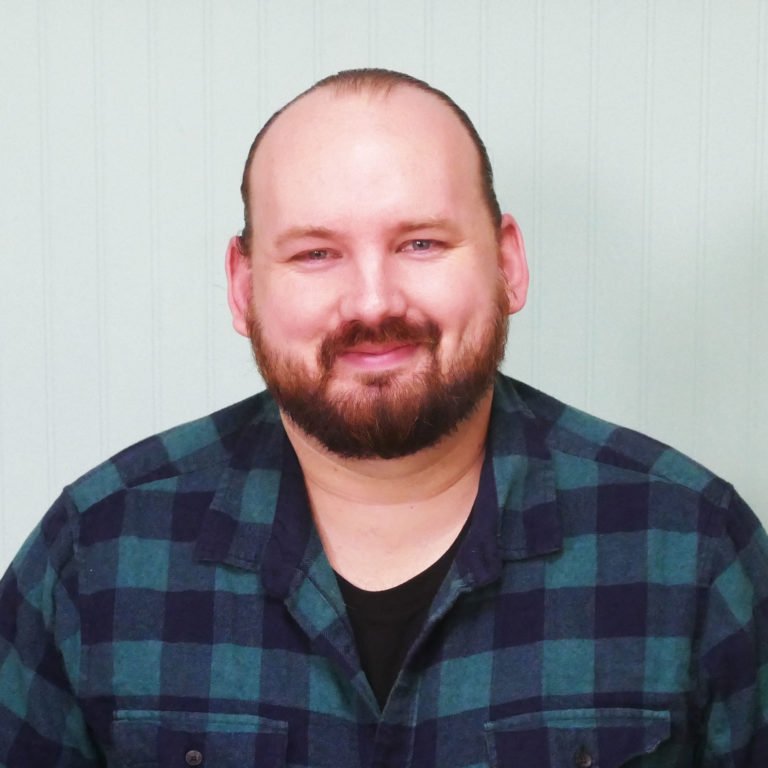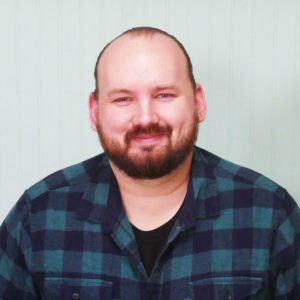 Greg oversees our studios, efficiently managing and allocating our physical resources to keep projects on track and within budget. He also contributes and/or creates many of the amazing DIY projects that appear on the blog (like the all the furniture and shelves in the craft room, the R2-D2 bookcase, and the garden wall) to essential infrastructure upgrades (like faster Internet and video equipment). Greg also designs papercrafts, such as the Vintage Red Truck and enjoys creating things on the Cricut Maker and the 3D printer. In addition to all this, he keeps things running smoothly at home and is my rock. We could not do any of this without him.
Grandi Michelle – Integrator / Chief Operating Officer (aka Wonder Woman)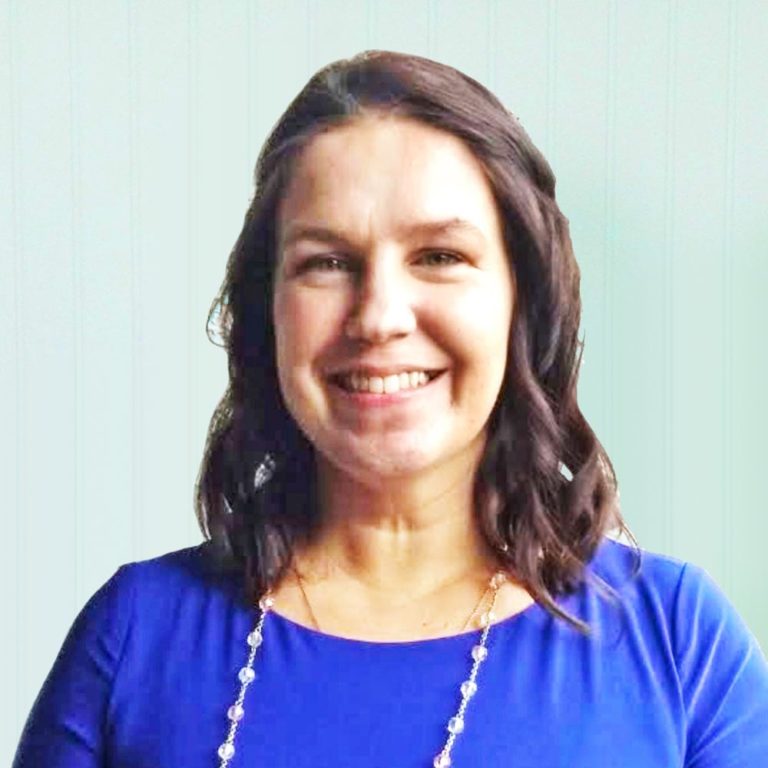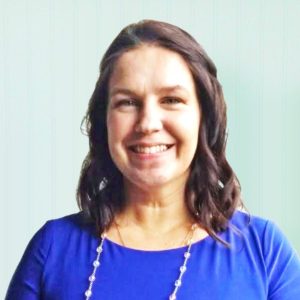 Grandi is my Integrator and helps keep operations running smoothly and under control so I can focus on providing projects and resources for our community. She supports our team and readers with a smile! As our Integrator and COO, she oversees our team, runs day to day operations, manages our affiliate programs, and creates systems and processes so we work more efficiently, plus she is quick to jump in wherever else she's needed. Aside from being an avid Carolina Panthers fan and lover of coffee, she's also a crafter and loves making projects on her Cricut Maker 3 with her kids. She loves all things Cricut, glitter, epoxy, and paint!
Karla Newman – Talent Director (aka HR Hero)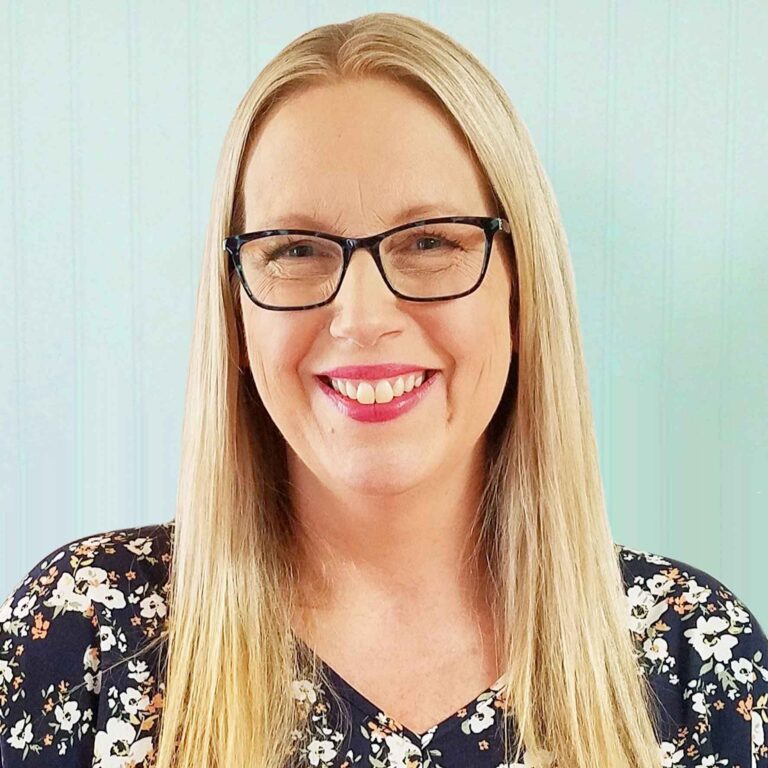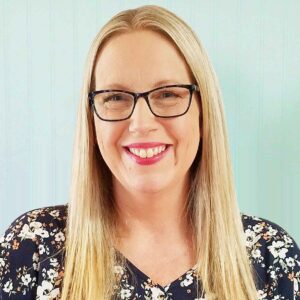 Karla loves crafting and loves working in Human Resources, so joining the JenniferMaker team is a dream come true! She has been married to her adoring and supportive husband for 20 years and they have have 3 beautiful kids, and 2 fur babies. Her favorite place to go is the Pacific Coast during a sunset…it's truly breathtaking! Some of her favorite things are camping, snuggling up in a cozy blanket to watch a good movie, being around family and friends, and anything chocolate! You can usually find her in the kitchen baking, playing board games with her family, or creating at the craft table. She loves to repurpose things…everything from cardboard boxes to plexiglass. One of her favorite quotes is from Marc Anthony, "If you do what you love, you'll never work a day in your life." So true!
Kristie Fetterly – Education Director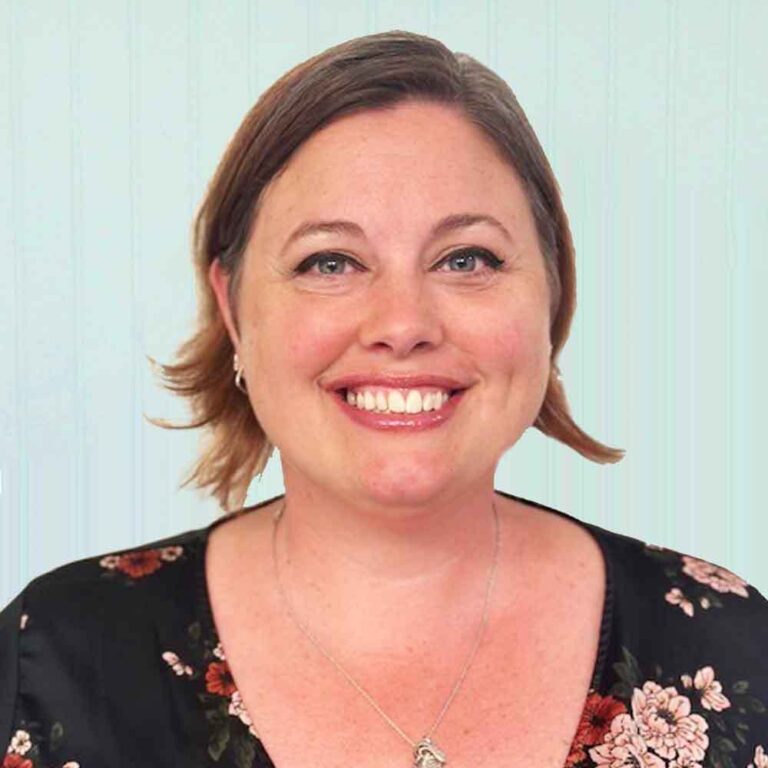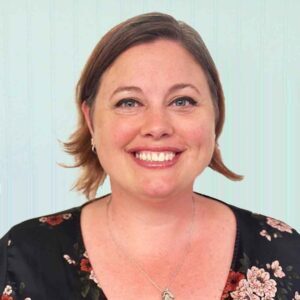 Kristie has been dabbling in arts and crafts since she could hold a crayon. Professionally, Kristie comes from an education background working in the K-12 education sector as an Arts and English Educator for most of her career. She then transitioned into creative curriculum design and development for nonprofits and corporate organizations. She brings these talents, her creative mindset, and her inquisitive perspective to the role of the Product Developer. You can often find her in the kitchen in her spare time, baking delicious goodies for her husband and teenage boys to devour. If she isn't in the kitchen, you can find her adventuring outdoors, spending time with her dogs, and convincing her husband that they just need one more animal or plant for their growing farm. The final place you may find her if she isn't out adventuring would be hidden in her office space, finishing up just one more page of her latest book or scribbling ideas in her sketchbook.
Tracey Fry – Creative Director (Design Unicorn)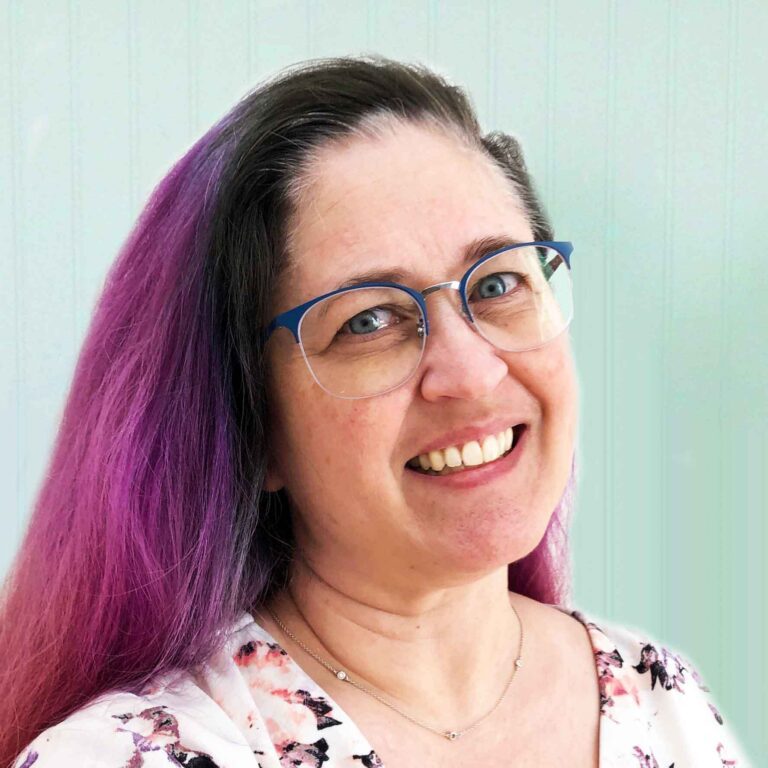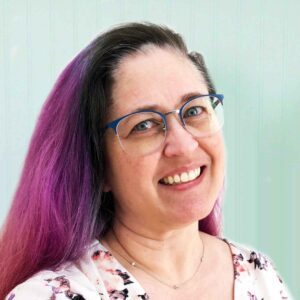 Tracey is a maker of all things – glass beads, jewelry, cos play costumes just to name a few. She's the biggest fan of her twins and husband and loves spending time with them and their three black cats. Her biggest passion outside of her family is her Gish team. Each year, Tracey captains an international team for a week-long charity scavenger hunt. Some of her favorite creations from the hunt is a dress made out of water balloons and a mashed potato replica of the Venus de Milo statue.
JenniferMaker Team Support
Christine Elizabeth – Executive Personal Assistant to Jennifer (aka Sidekick)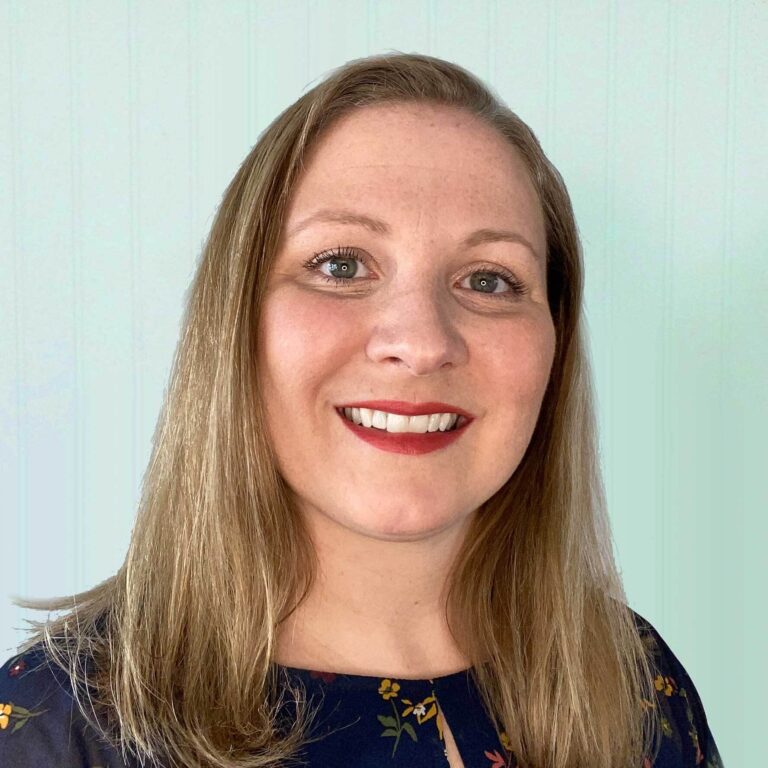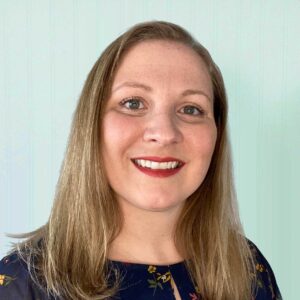 Christine is a woman full of moxie and many talents, perfect for being Jennifer's new Sidekick. Always being a lady of the arts, she grew up dancing with pom, and after having her kids she became a mother of crafts, there's nothing she can't DIY! She will take on any project headed her way, from wrangling teenagers and helping with their extracurricular activities, making her own decorations, to home renovations. Loving to get her hands dirty she likes to care for her garden and play on the lake, taking advantage of any beautiful day given to her. Christine is both a planner and problem solver, when duct tape doesn't fix it – she pulls a gadget from her Mary Poppins bag and with a snap- problem solved. Always on the go, this dynamo only slows down for her sunrise yoga and climbing to her roof to watch the sunset.
Jen Best – Executive Personal Assistant to Grandi (aka Sidekick)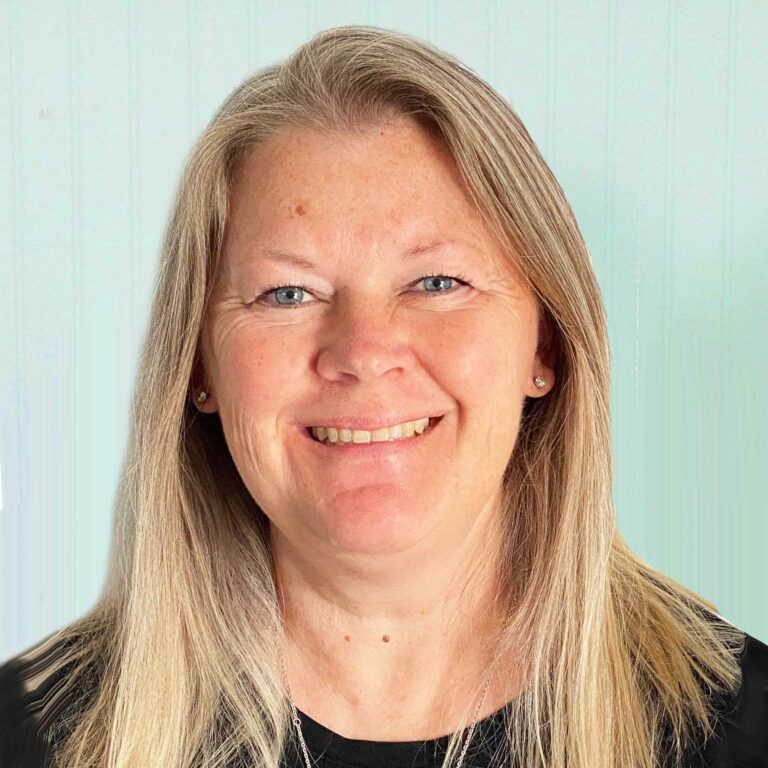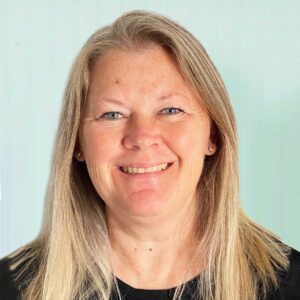 Jen has been crafting and sewing since she was a child. Her favorite crafts are paper crafts, to include scrapbooks for her five children and family, as well as creating cards to share with others. She loves spending time with her family, crafting, camping and doing DIY projects at home. She, along with her husband are both retired veterans with over 24 years of service. When she isn't crafting, she loves to ride bikes, spend time at the beach/lake with her parents and in-laws, and spend time with her best four-legged companion, Bailey Doodle.
Kevin Dean – Studio Assistant (aka Sidekick)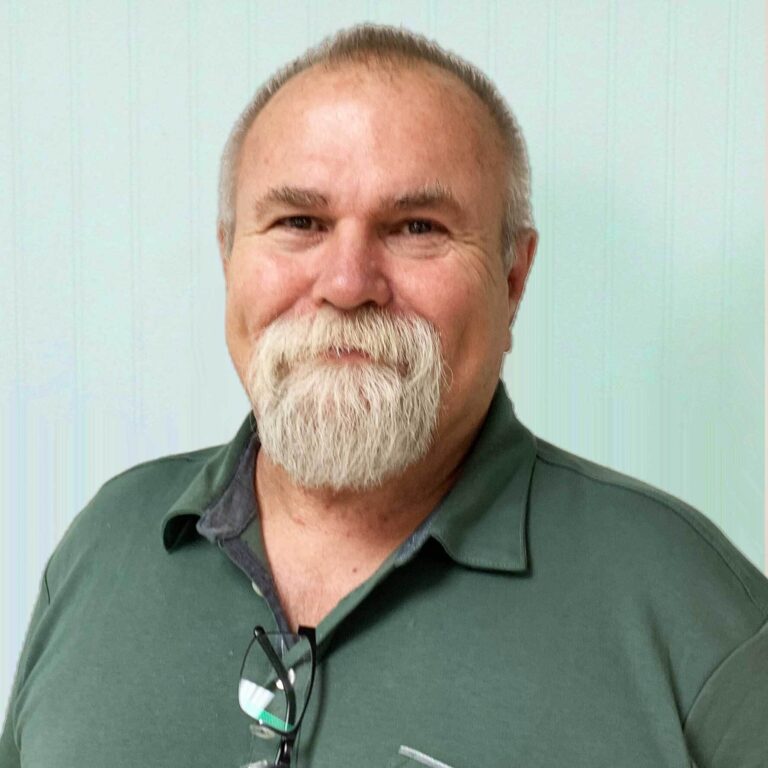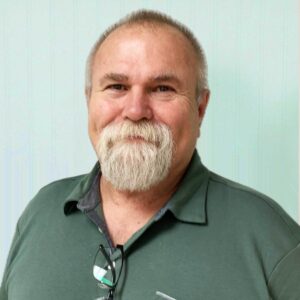 Kevin has always had an artistic streak in him and loves making things with his hands. Having two boys and now three grandsons, he has helped with his share of science projects and Halloween costumes. He has decorated birthday cakes and even made a wedding cake once. In the fall of 2019 when Jennifer and Greg decided to build a film studio, Kevin came on board to help make it a reality.
Education Team
Tiffani Barnes – Product Developer (Sublimation & Cutting Machine Education)

Tiffani comes from an education background and brought her love of teaching with her to the JenniferMaker team. She is married to her husband of 10 years and together they have one son, four cats, and two lizards. She has been sewing and crafting since childhood and enjoys trying her hand at new crafts. She loves RV camping with her extended family, vacationing in Florida, Michigan, and the Chicago area, reading, and building Lego with her family.
Whitleigh Stephens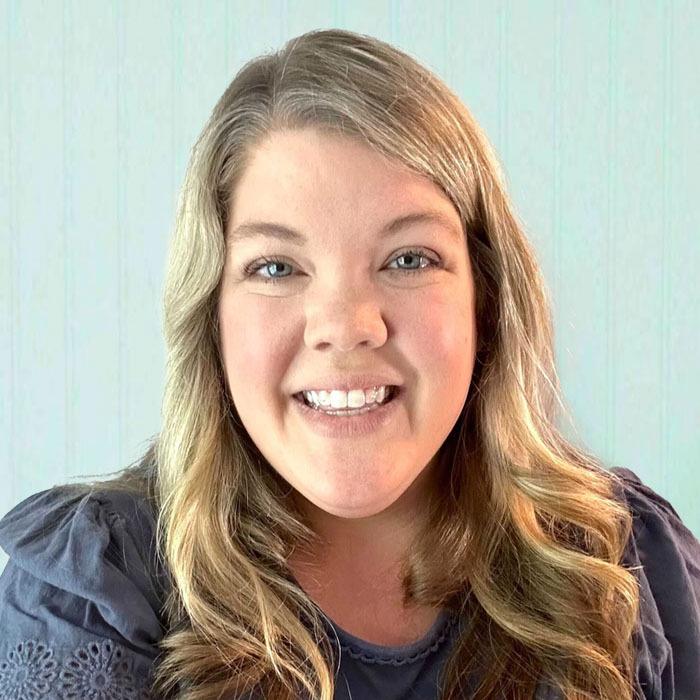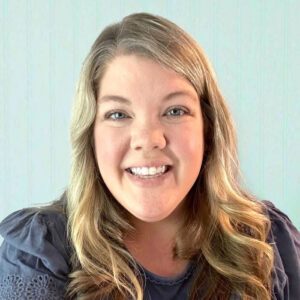 Whitleigh is a product developer and is excited to use her background in elementary education and passion of crafting with the JenniferMaker team! From a young age, she has been captivated by the joy of crafting. When not immersed in creative endeavors, Whitleigh loves spending time with her husband and son, cooking, and planning magical vacations!
Marketing Team
Stacy Marks – Social Content Creator (Social Butterfly)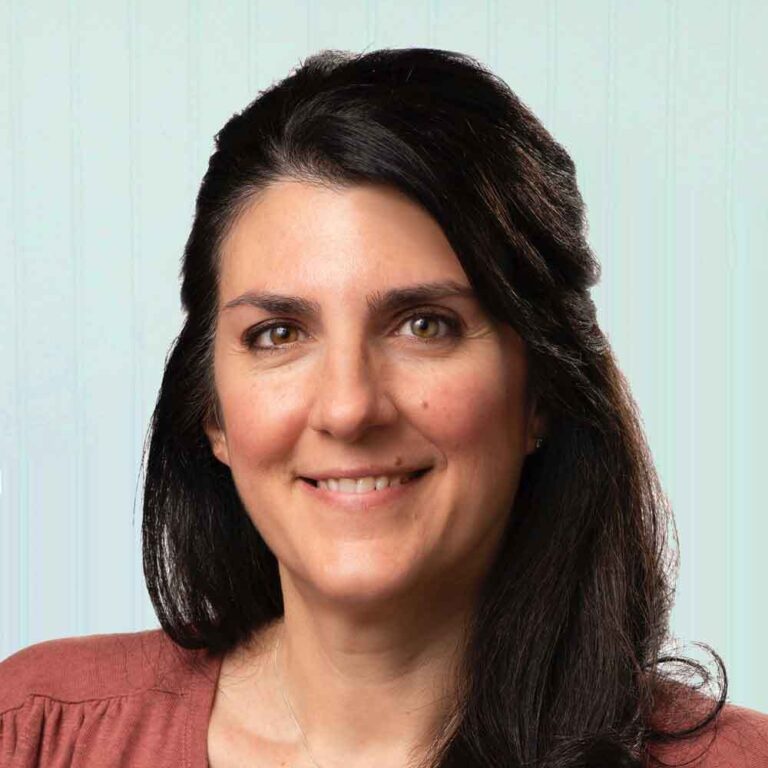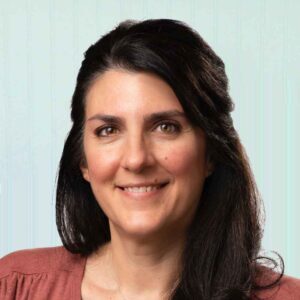 Stacy is excited to be the JenniferMaker Social Content Creator. She has been creating her whole life. After receiving her B.F.A. in Communication Design she worked professionally as a Graphic Designer and fell in love with all things crafty. She says there is not a craft she would not try! Stacy is married and has 2 awesome kids. She and her husband love to DIY home improvements. She also enjoys spending time walking and traveling in her RV with her family.
Madyson Grace – Community Engagement Specialist (Social Bee)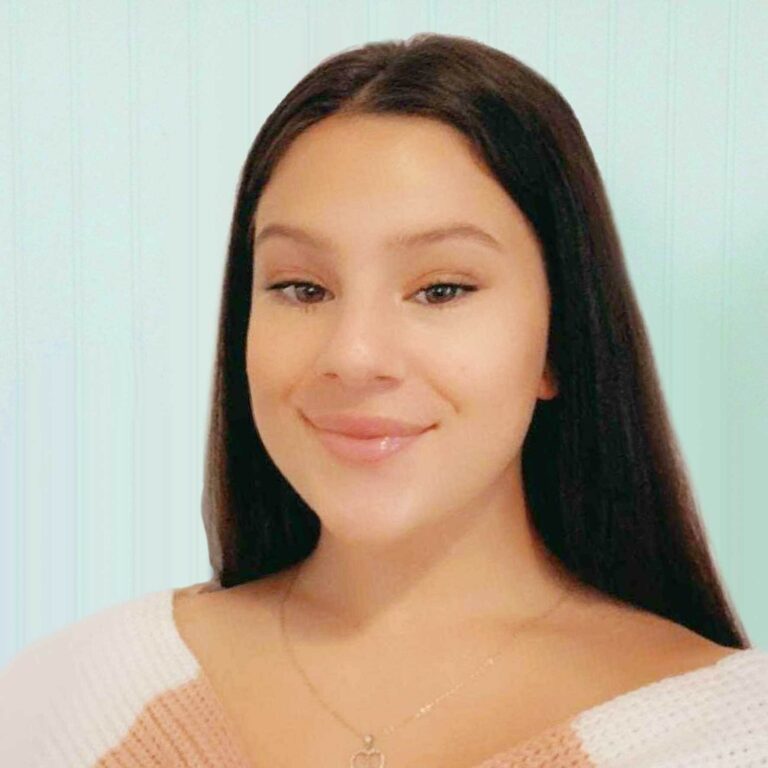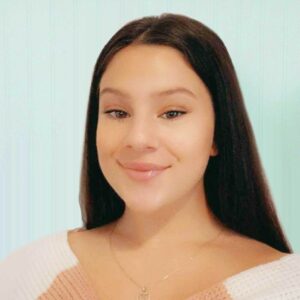 Madyson has always been interested in everything DIY! She began her interest in crafts at a young age. Following her mom's lead she learned how to sew at 8 years old and it all started from there! With juggling dance and college she spends her free time making things for her friends and family! Madyson loves spending her free time watching Greys Anatomy, Friends, and Christmas movies no matter what time of the year!
Maker Experience Team
Alanna Kellogg – Maker Experience Team Manager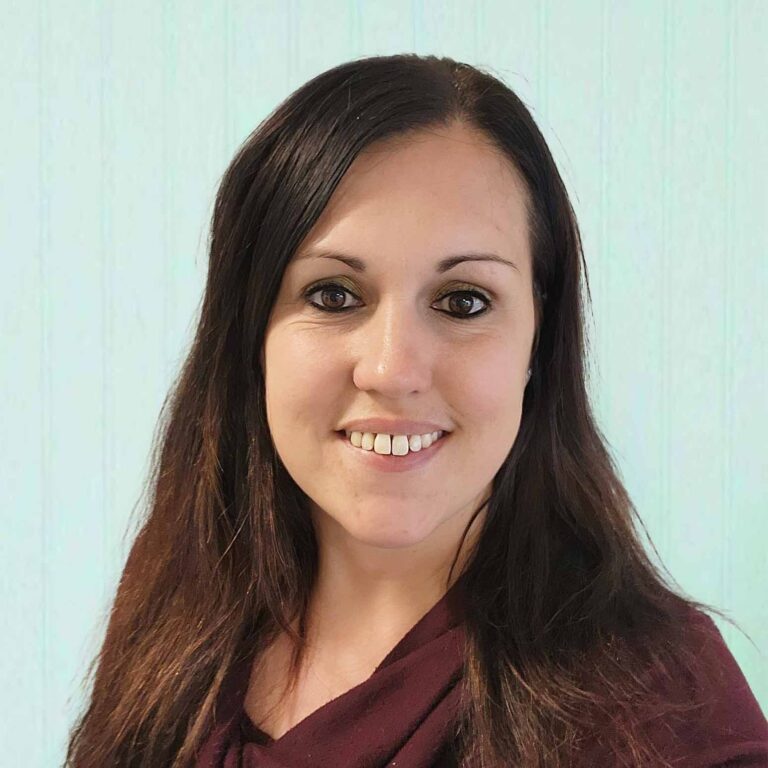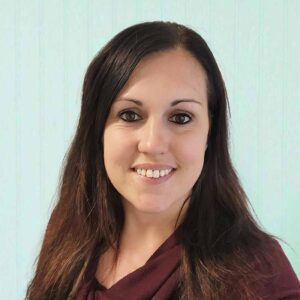 Alanna has her Bachelor's Degree in Science and comes from an instructional background. She has a love for crafting in all mediums and is always up for the adventure of learning a new or challenging technique! She has been married to her high school sweetheart for 18 years and after spending a lifetime in a busy city; they decided to uproot their lives and move across the country with their children to a rural area and now have a mini farm (she got a cow for Christmas!). She loves to dance, kickbox, lift weights and this year has involved herself and faced her fears at the local community theatre!
Lori Sexton – Maker Experience Team Assistant Manager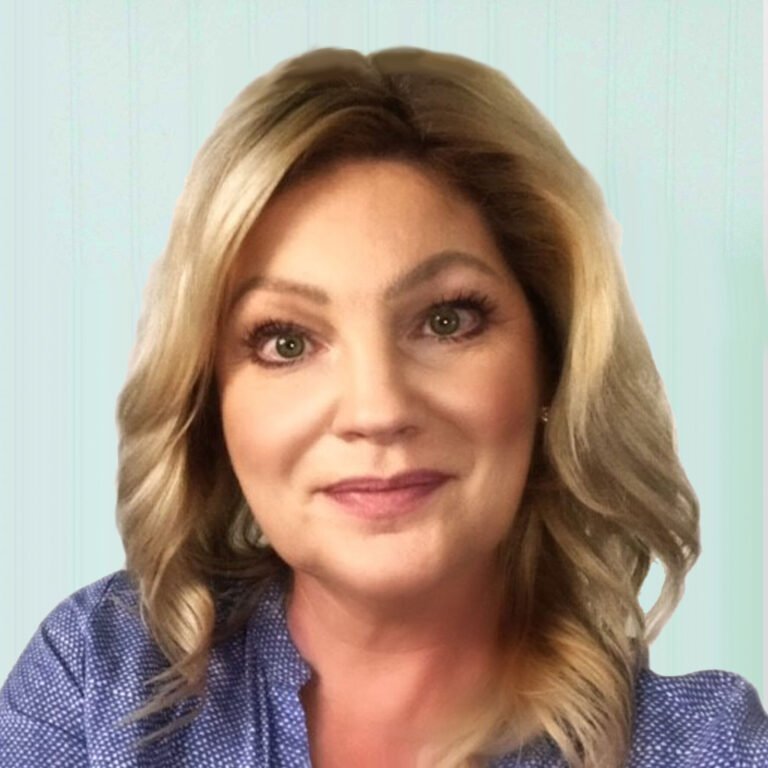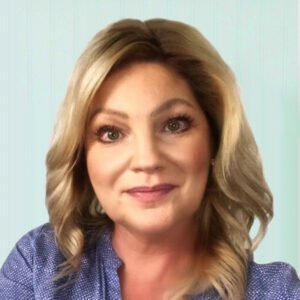 Lori is a self proclaimed DIYer and loves to fine tune her craft by making homemade gifts for friends and family. When she is not crafting, Lori enjoys spending time with her husband and son, cooking , yoga, and also loves walking and cuddling with her two furry kids. Her guilty pleasures include a good Netflix series and a buttery bowl of popcorn.
Vicki Diaz – Lead Design Counselor (Maker Academy Student Support)

Vicki started her crafting passion 10 years ago with digital scrapbooking and card making, which quickly evolved into purchasing the Cricut Expression. She graduated to the Explore and then the Maker. Her passions are spending time with her grandchildren and her flowers, dabbling in photography, and sharing her crafting passion with others.
Blair Soles – Design Counselor (Maker Academy Student Support)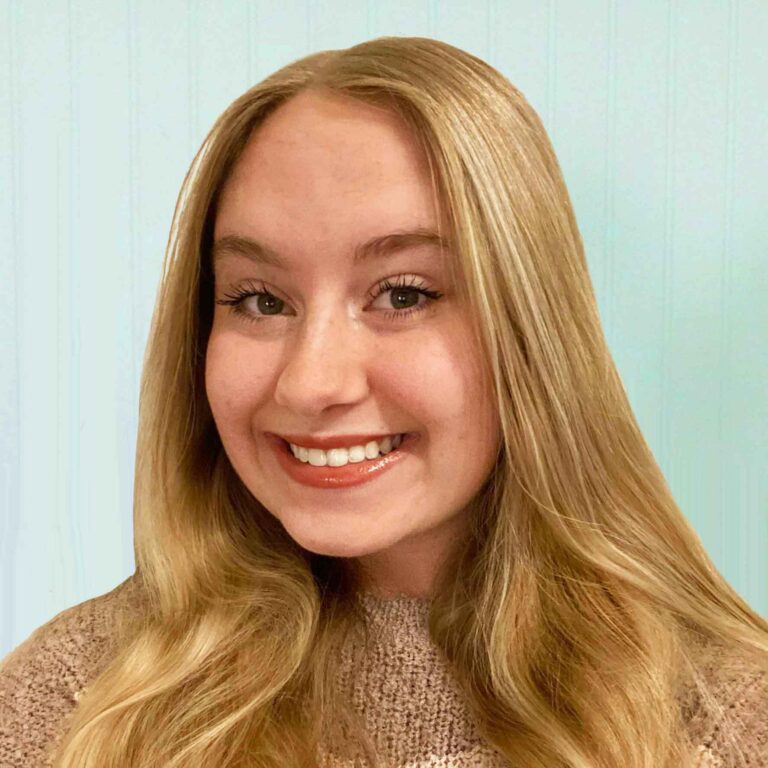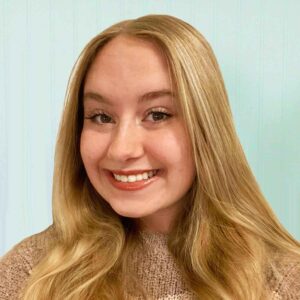 Blair has always been interested in crafts! She loves anything and everything creative! She is currently in college studying dance and one day wants to be a performer at Disney! She also has a cat named Jax who she loves to cuddle and spoil. In her free time, she likes to create and explore new things!
Marcia Huff – Design Counselor (Maker Academy Student Support)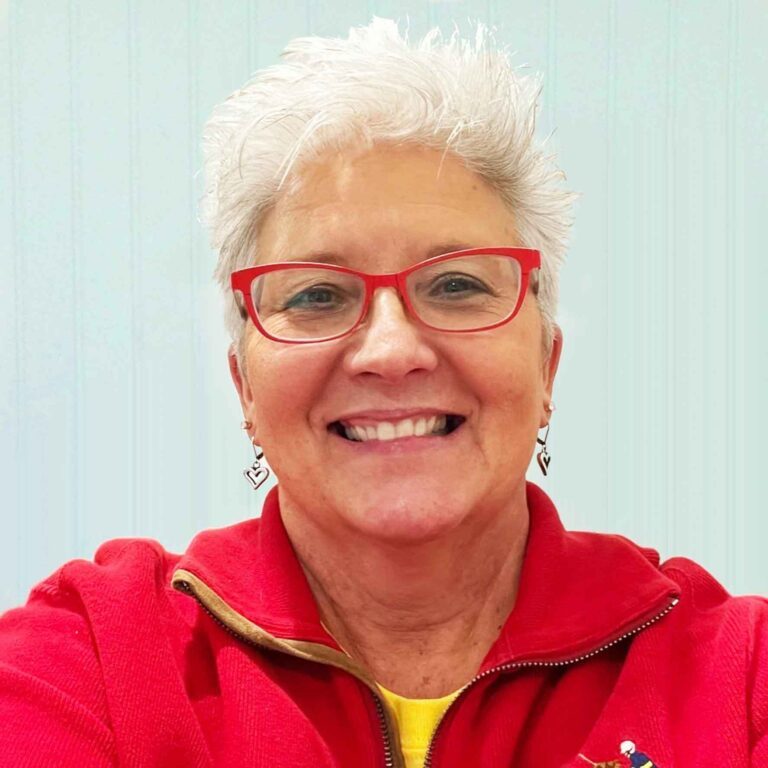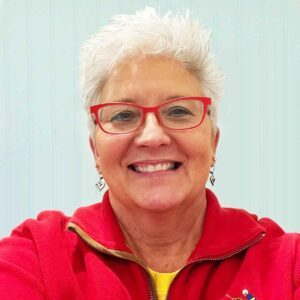 Marcia is bringing her love of Crafting, Technology and Education aboard to fill the role of Design Counselor. When she's not crafting, she enjoys family, sports, reading, and the outdoors. You probably won't ever find her without her Yorkie, Nikki, who is 12 years old.
Jennifer Potocki – Maker Experience Expert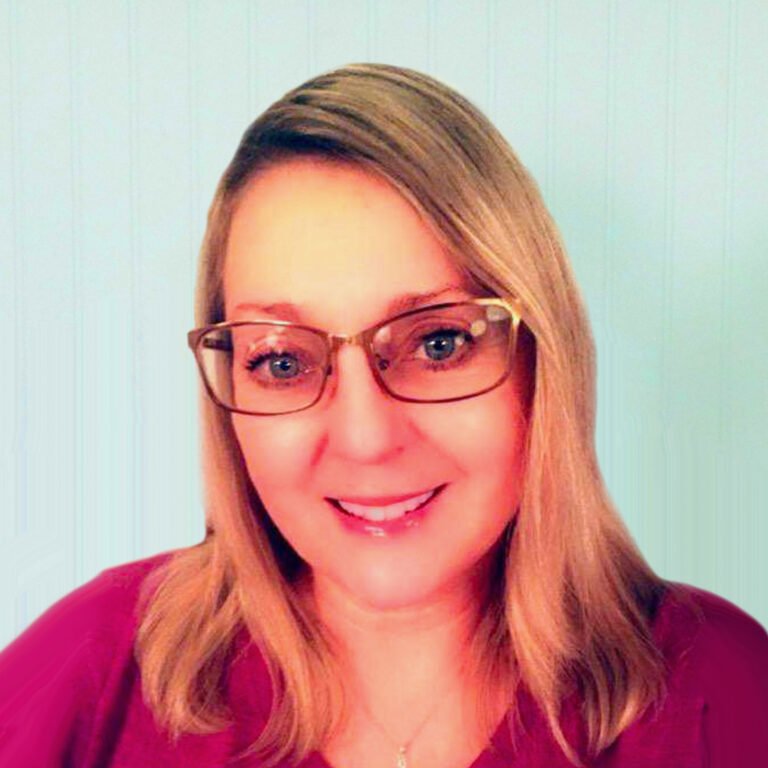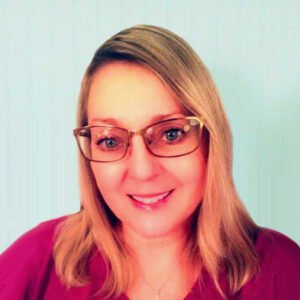 Jennifer has always loved crafts especially ceramics, cross stitch, sewing and embroidery projects on her Husqvarna. Her favorite things to do are going to see Broadway musicals, dance productions, concerts, museums, theme parks, everything Disney, Universal Studios, sporting events, karaoke with friends and spending summers in Michigan on the Great Lakes. Or at a Tigers game! One of Jennifer's favorite lines from the musical Mame she performed in is, "Life's a banquet and most poor sons of b*** are starving to death!" (Auntie Mame). Jennifer says, "Enjoy life! Take a tap class! You can't be sad if you're dancing." That's why we love her.
Erin Bowman – Maker Experience Expert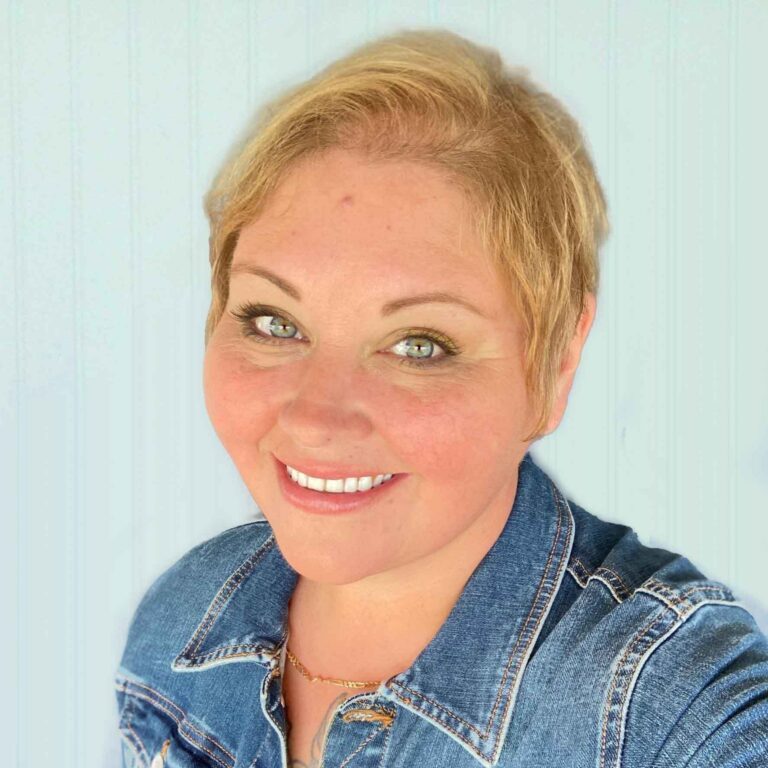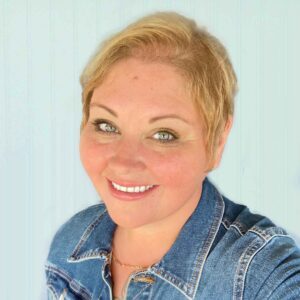 Erin is a lifelong crafter and mom of two, who enjoys collecting glitter and sharing her crafting experience with others. When she's not working or playing and crafting with her kids, you can find her enjoying local history and nature. She loves fine art, dogs, manatees, and anything that sparkles. She has 20+ years experience in customer service and finds great personal fulfillment in helping others.
Naamah Trone – Maker Experience Expert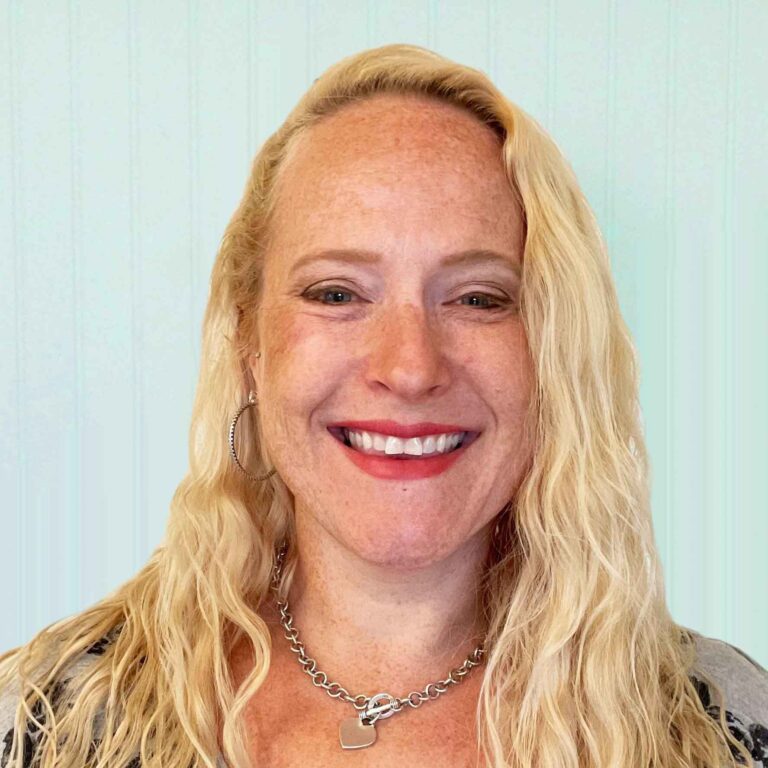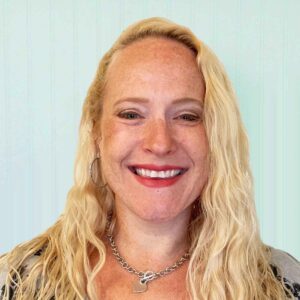 Naamah has been crafting as long as she can remember. She has a love for sewing, paper crafting and making home decor. Naamah has been married for 15 years and has 3 children. When she's not crafting you can find her spending time watching movies with her husband, going to the gym or playing outside with her kids. She loves to teach and help others find joy in learning new skills.
JenniferMaker Creative Design Team
Ashley Fisher – Lead Design Fairy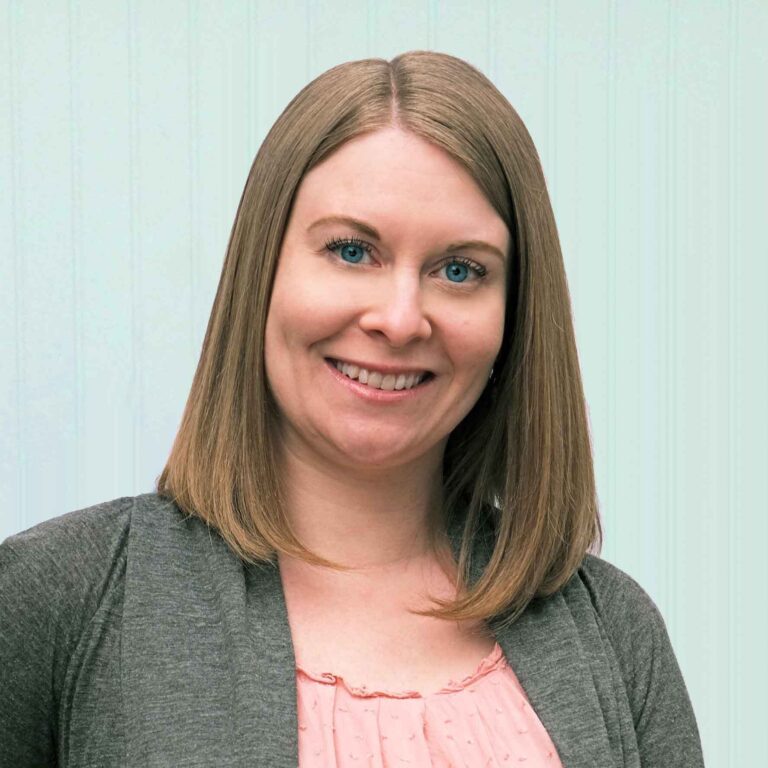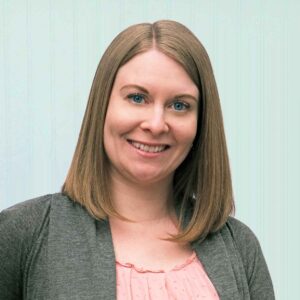 Ashley
loves doing anything creative! Her many hobbies include paper crafting, DIY home decor, jewelry making, baking, knitting, and sewing. She spends much of her free time coming up with new ideas for projects and creating handmade gifts for friends and family. She enjoys hiking in parks with her husband, animals of all kinds, and binge-watching shows like The Great British Baking Show on Netflix.
Debbie Bechtel – Lead Design Elf

Debbie is passionate about creating. She believes the best gifts are homemade and come from the heart! Her background is in television news. She was a successful TV news producer before starting a family. These days when she's not making something in her craft room or volunteering at school, you can find her cheering on her two awesome kids from the sidelines. She also loves baking, Dunkin Donuts coffee, listening to podcasts, watching college football (Go Gators!) and going to the movies.
Stephanie Hall – Design Fairy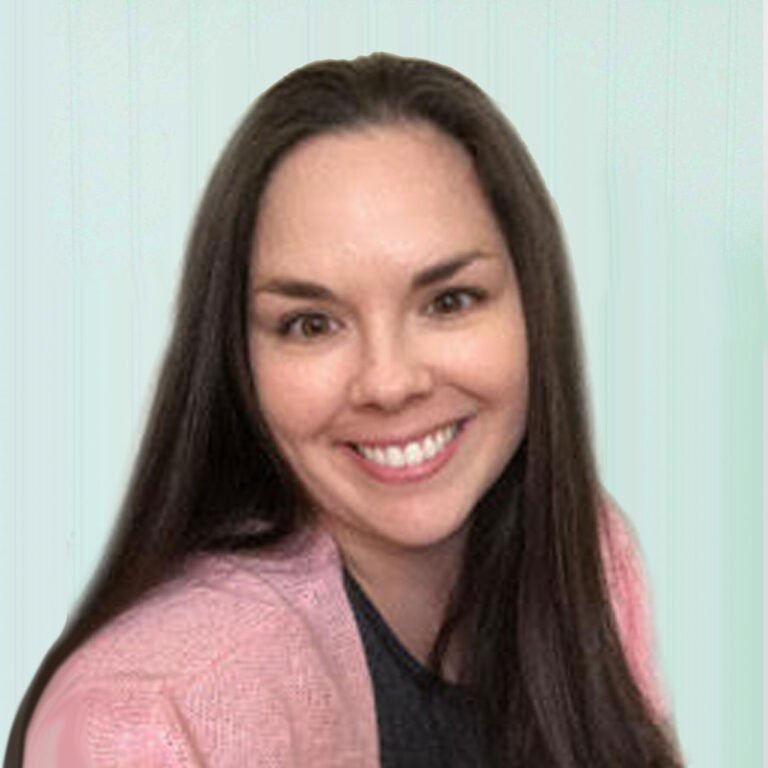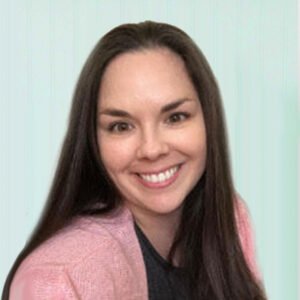 Stephanie loves to create personalized crafts! She has always loved crafts and her passion for creating beautiful things began with scrapbooking many years ago. She loves making a variety of things with her Cricut from crafting with her kids to making meaningful gifts. She is a mom of two and loves spending time with her family, baking, and reading.
Jennifer Bollinger – Design Fairy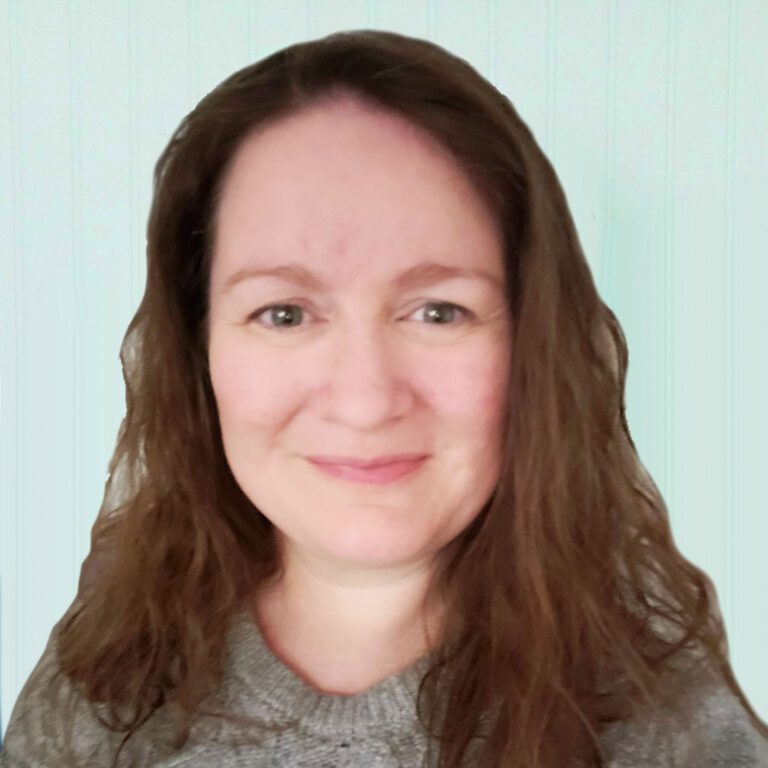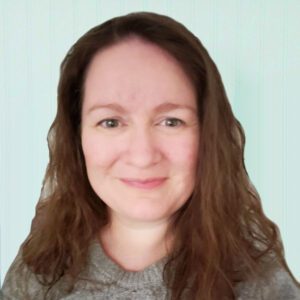 Jennifer
grew up in a very creative family. She took that creative start off to college and earned a degree in graphic design and illustration. Though she enjoys being creative, her biggest passions are her family and pets. She lives with her daughter (who has inherited her art habit), her significant other (who tolerates her hoard of art supplies), a dog, a cat and several small, non-fuzzy (but still cute) animals.
Rhi Byrd – Design Elf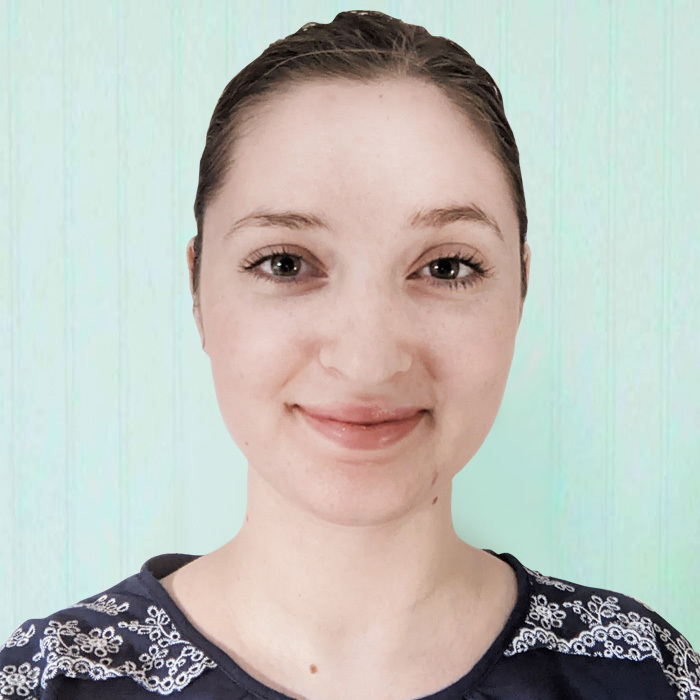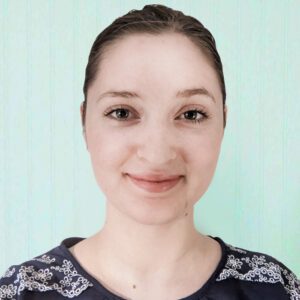 Rhi is an artist and crafter at heart. There is no medium she won't try her hand at and loves to push her limits when it comes to DIYs and personalized gifts for those she loves. Her favorite season is fall, and she loves cuddling with her cat and going shopping for art supplies with her fiancé. Out of all of her creative ventures so far, her favorites are crocheting, painting digitally, and now paper crafting and all that can be done with a Cricut. She graduated from The University of Toledo with a Bachelor's of Fine Arts, a Bachelor's of Spanish, and minored in Art History. Now she's excited to take her knowledge in art and design and use it to help others discover their own crafty potential.
Julia Willsie – Design Elf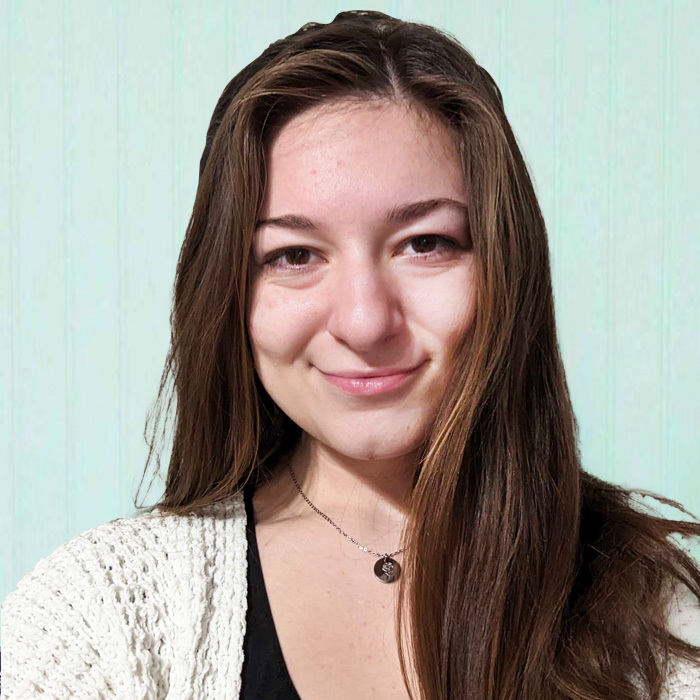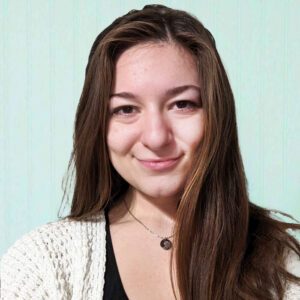 Julia is an avid crafter that dabbles in Cricut crafting, crocheting, sewing, photography, and more! A fun fact about her is that she has been studying freshwater mussels over the past few years and is currently finishing her master's degree. She lives with her partner of 7 years and has 2 little furry potatoes (aka guinea pigs), Muffin and Oreo. Julia loves all things Star Wars, marching band, Michigan summers, and spending her free time volunteering for STEAM groups. She is always finding new crafts to make and try out, but her favorite projects are always the ones she makes for friends and family!
Julia Gavin – Craft Writer Wizard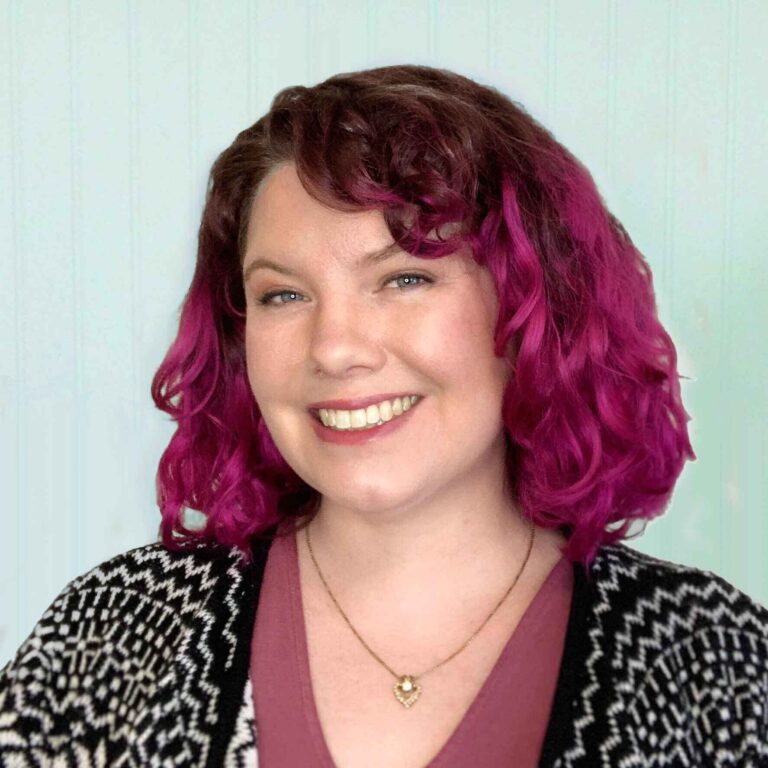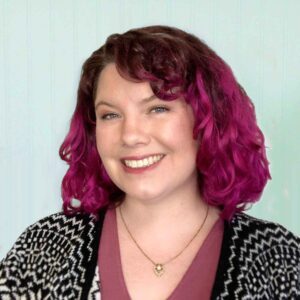 Julia is an avid crafter always ready to try a new project! She learned to knit, crochet, sew, machine embroider, and use a Cricut from websites such as JenniferMaker and is thrilled to now help others build their crafting confidence. When she's not crafting, Julia is likely in her garden or spending time with her partner and their two wonderful cats.
Kristina Oliver – Craft Writer Wizard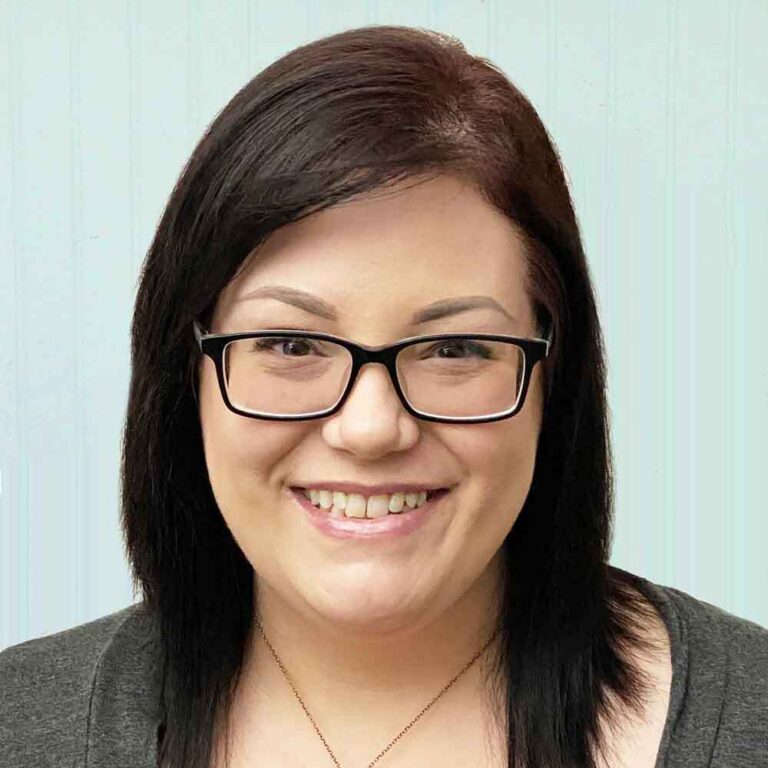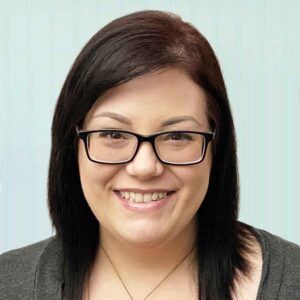 A lifelong creator, Kristina is happiest when she's making something. Whether it be a painting, a poem, or a random project she feels inspired to tackle, she's always up for a creative challenge! When she's not at her keyboard or wielding a paintbrush, you can usually find her exploring a museum with her two sons, mapping the night sky, or singing along at a concert. A mental health advocate, she believes in the power of creativity for emotional wellness. She's excited to combine big passions for writing and creating, and inspire more people to craft as a copywriter for JenniferMaker!
JenniferMaker Video Team
Sarah Dench – Video Team Manager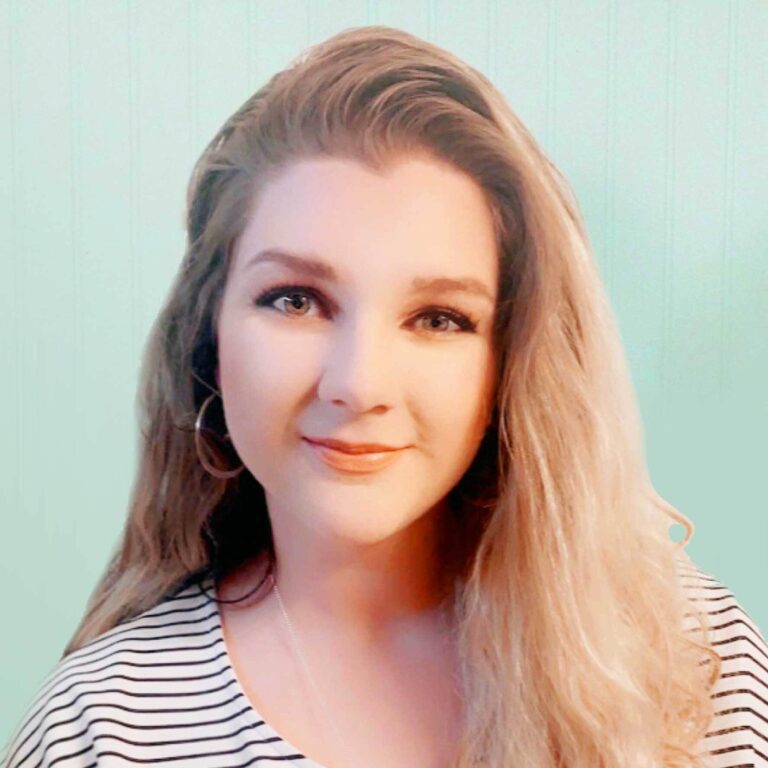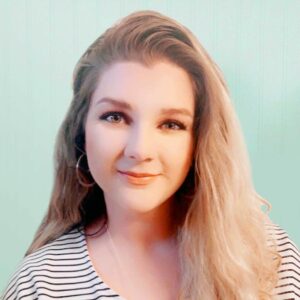 Sarah began her journey of video editing at just 12 and decided to turn her passion into a career! She is obsessed with all things Bob's Burgers and The Office. She will also rarely be found without a Dunkin' iced coffee or Diet Coke in her hand. When not editing, she loves to attend music festivals, try new vegan baking recipes, and spend time with her family.
Nick Quarino- Video Genie (Video Editor)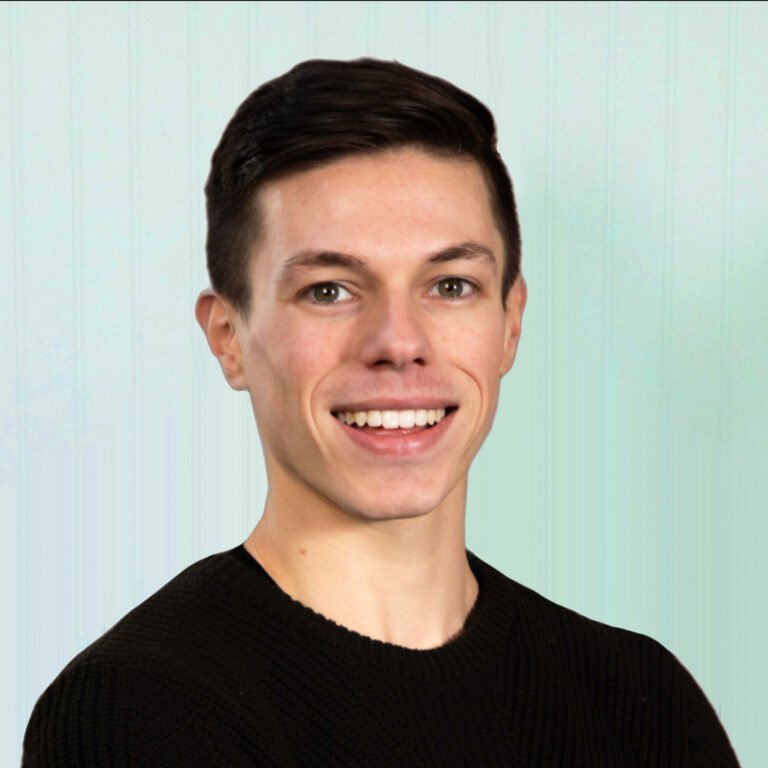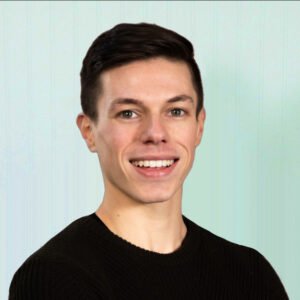 Nick is one of our Video Genies. After falling in love with video editing back in high school, he has pursued his dream and turned it into a career. He is meticulous and likes to have his belongings neat and organized. When he's not editing, he loves listening to music, exploring different foods, and having game nights with his friends and family.
Frank Alvarez – Video Genie (Video Editor)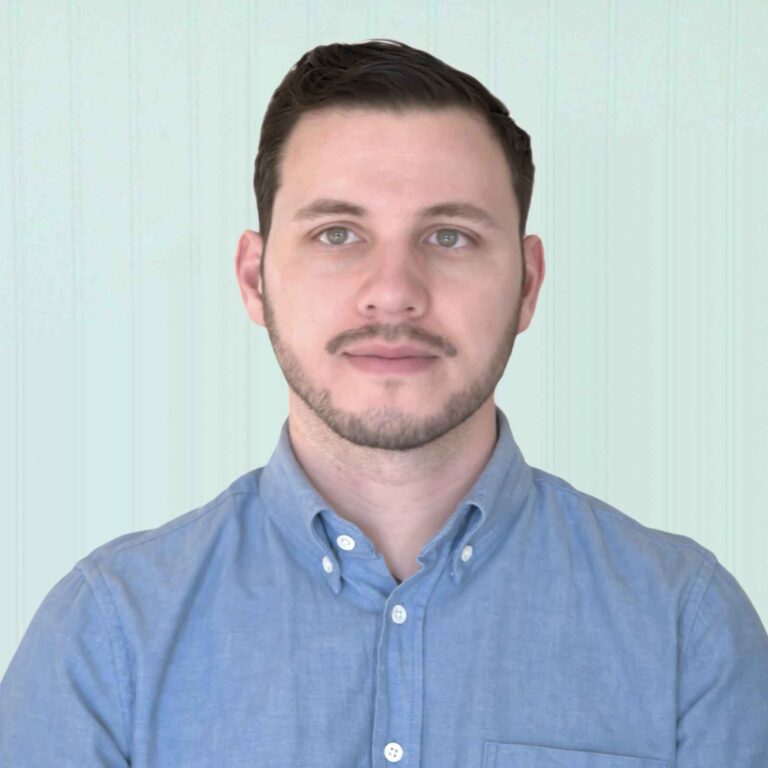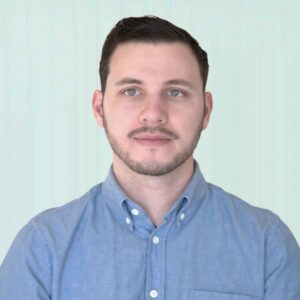 After spending most of his working life in many different fields, Frank parlayed his love of film and photography into a career in video editing. In his spare time, he tries his hand at bowling, stand-up comedy, and exciting new recipes in the kitchen.
Alexa Marx – Video Genie (Video Editor)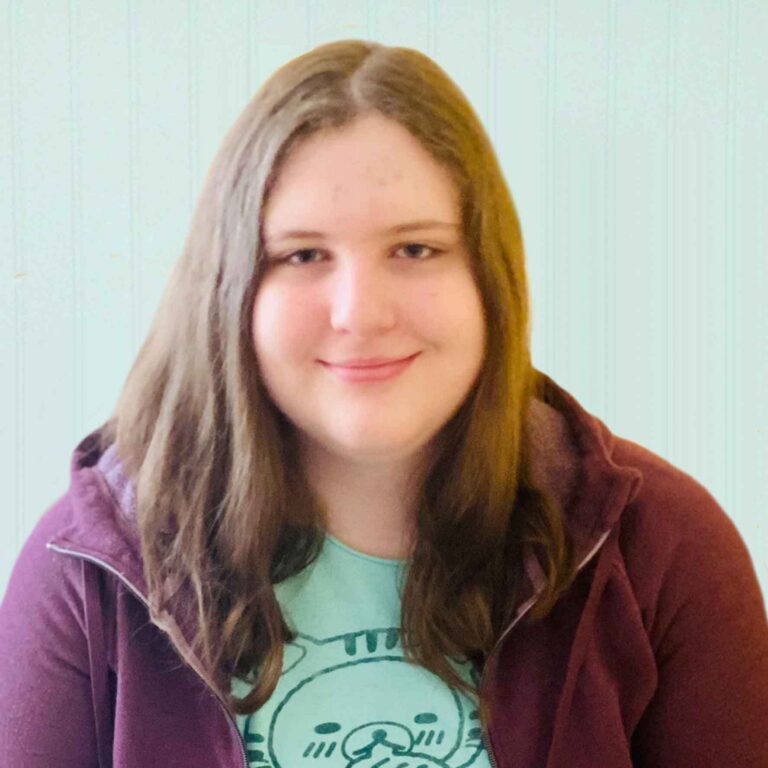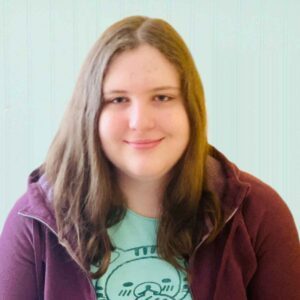 Alexa is our video consultant. As a member of the YouTube generation, she's keenly aware of what does and does not work on this platform. I've consulted her since the start of my YouTube adventures and on several videos since then. I firmly believe that her advice and guidance is one of the reasons why my YouTube channel is successful. Alexa is a game designer, coder, and my teen daughter.
Team JenniferMaker Open Positions
JenniferMaker is an Equal Opportunity Employer and Prohibits Discrimination and Harassment of Any Kind: JenniferMaker is committed to the principle of equal employment opportunity for all employees and to providing employees with a work environment free of discrimination and harassment. All employment decisions at JenniferMaker are based on business needs, job requirements and individual qualifications, without regard to race, color, religion or belief, national, social or ethnic origin, sex (including pregnancy), age, physical, mental or sensory disability, HIV Status, sexual orientation, gender identity and/or expression, marital, civil union or domestic partnership status, past or present military service, family medical history or genetic information, family or parental status, or any other status protected by the laws or regulations in the locations where we operate. JenniferMaker will not tolerate discrimination or harassment based on any of these characteristics.