Learn how to make a balloon flower bouquet for your next event!

Whether the goal is a really fun gift or making a big impression at your next occasion, a balloon flower bouquet checks the boxes! These are a super fun way to display a special design or theme, but can be tricky to execute. Happily for you, I've done lots of tests with this project, and can't wait to share all my best tips and tricks for making next level balloon bouquets for happy birthdays, special events, and last-minute gifts!
Want to save this project? Enter your email below and we'll send the project straight to your inbox.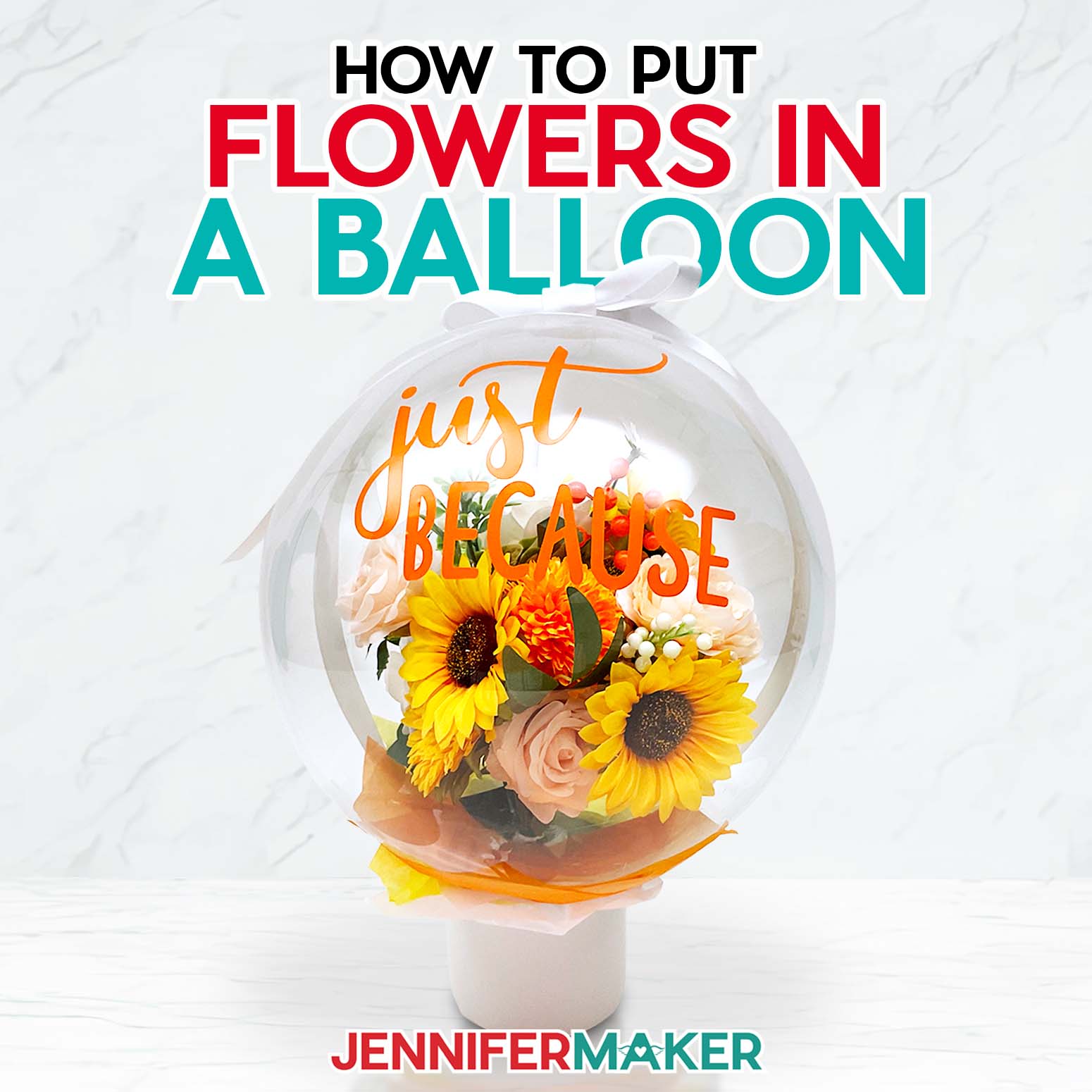 First I'll show you how to make a fun balloon bouquet that can be held and carried around. I'll walk you through how to prepare your Bobo balloon, how to choose the right flowers, and how insert them into the balloon — without popping it! Hint: Floral tape on your stems helps keep them together and makes them less sharp! Floral tape not sticky? Try stretching it — it activates the adhesive.
When you're done, you'll have a super cute arrangement that rivals your typical flower delivery.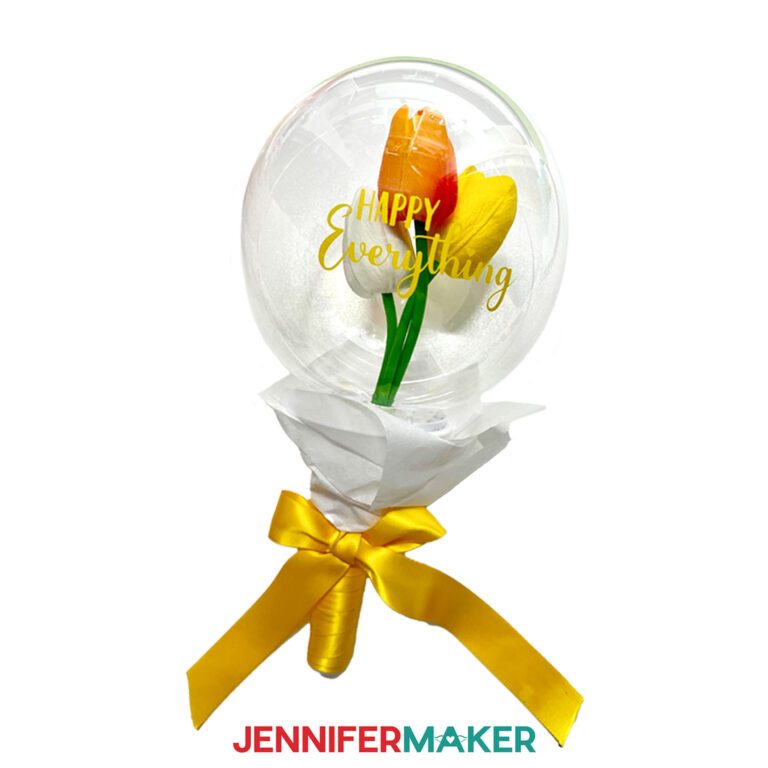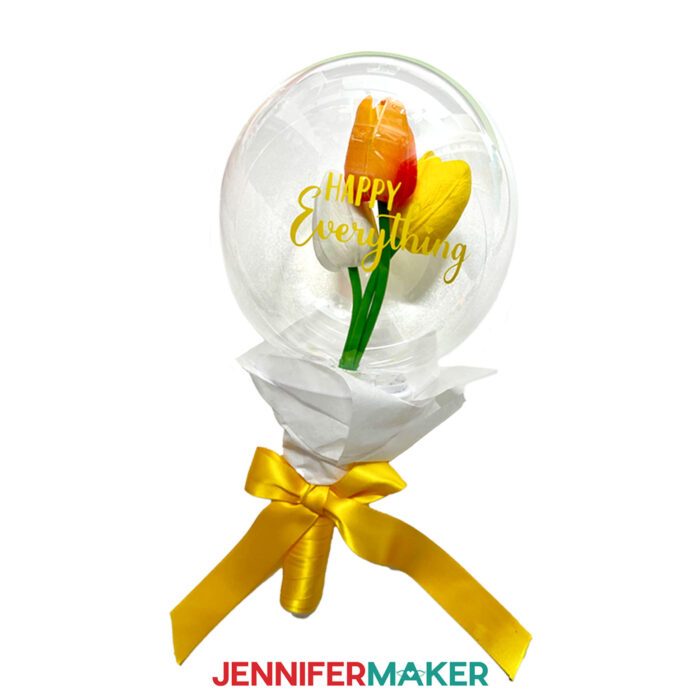 Then I'll show you how to make a large tabletop balloon flower bouquet. This one is different than the handheld one because the bouquet is much bigger. We'll use a ceramic box or similar container for the base, and fill a 24″ Bobo balloon with flowers. But how do get so many flowers inside the balloon? Watch the tutorial to find out!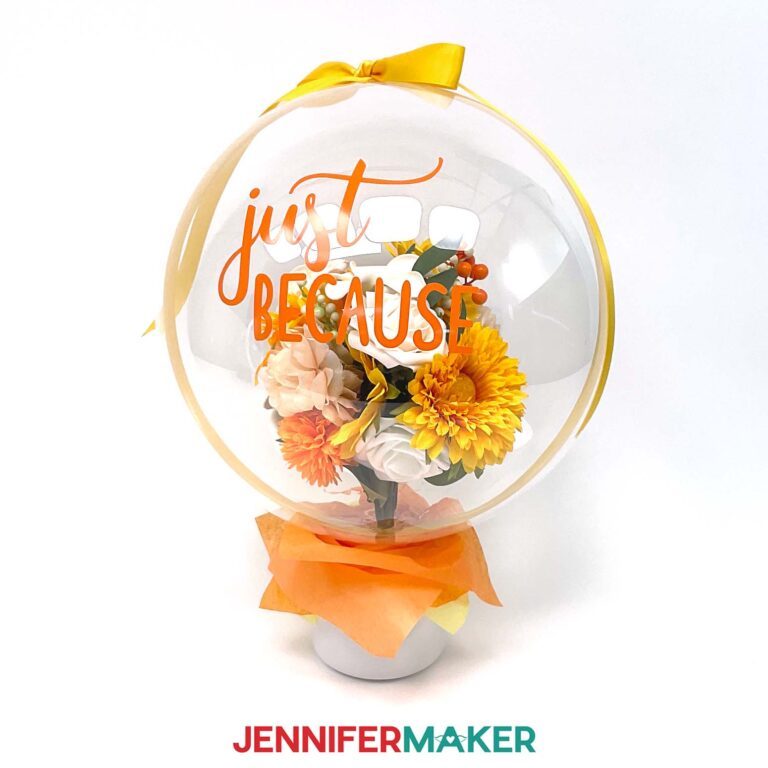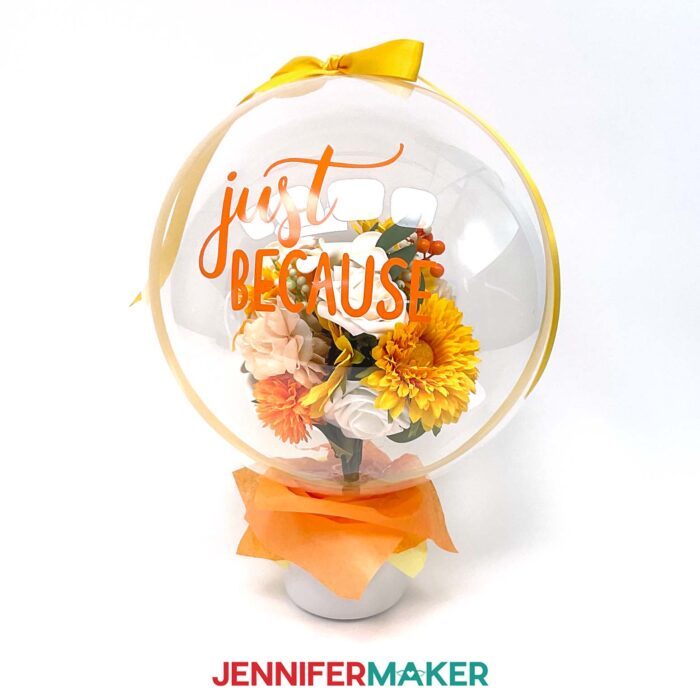 You'll need some basic tools and materials like permanent adhesive vinyl to decorate the balloon — and a Cricut to cut it. You'll also need a Bobo balloon, some artificial flowers, and an air pump (manual if you're making the handheld bouquet, electric if you're opting for the big tabletop one). If you're making the big version, you'll also need a heat sealer. I'll explain why in the tutorial.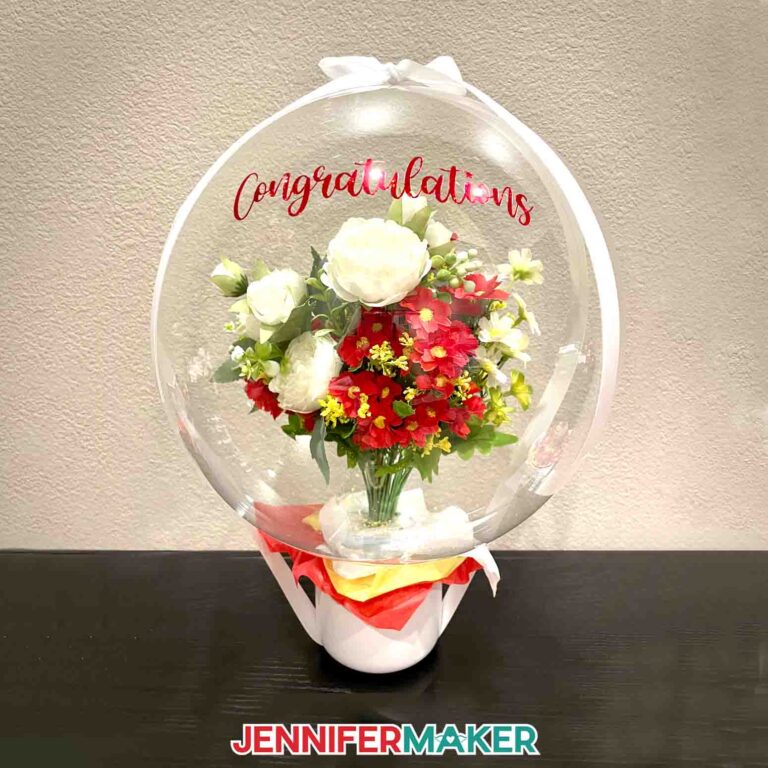 It'll be so fun to see your special someone receive their birthday flowers balloon bouquet. Or, to celebrate over special anniversary flowers taken to a higher level! They make a great gift for anyone's special day!
Ready to learn how to make a super cool balloon flower bouquet? This post contains some affiliate links for your convenience (which means if you make a purchase after clicking a link I will earn a small commission but it won't cost you a penny more)! Read my full disclosure policy.
Materials And Tools to Make a Balloon Flower Bouquet
See my full and complete Amazon shopping list for the exact items used in this project!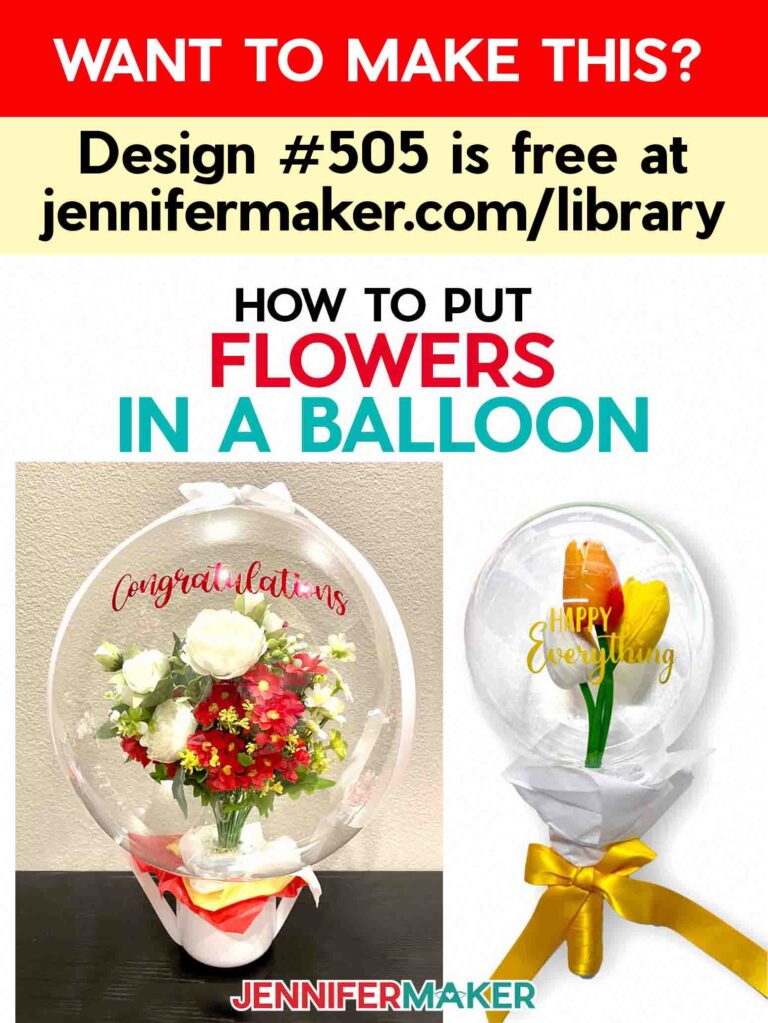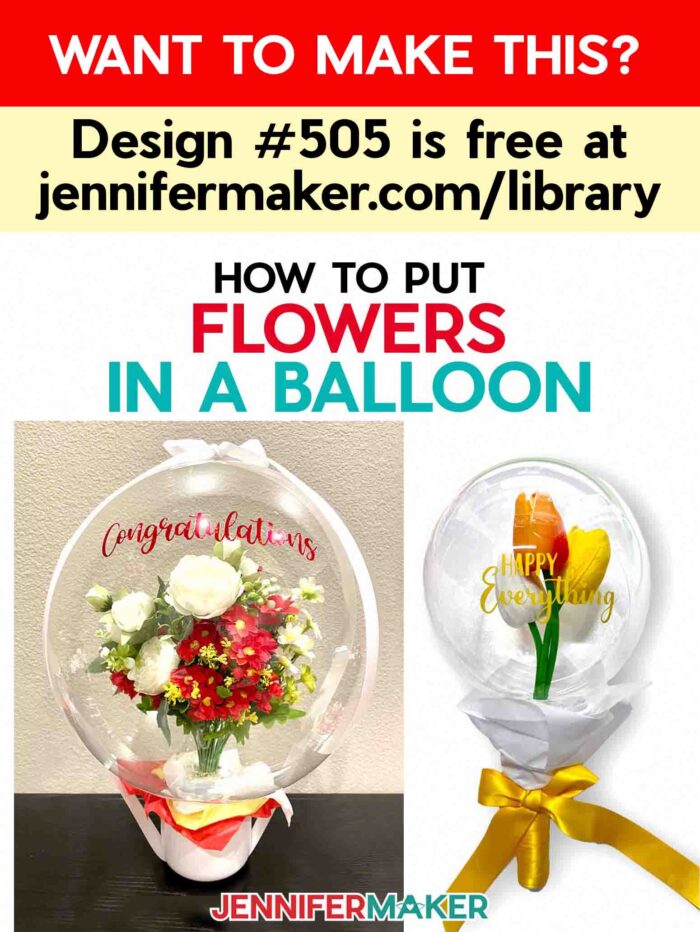 How to Make a Balloon Flower Bouquet!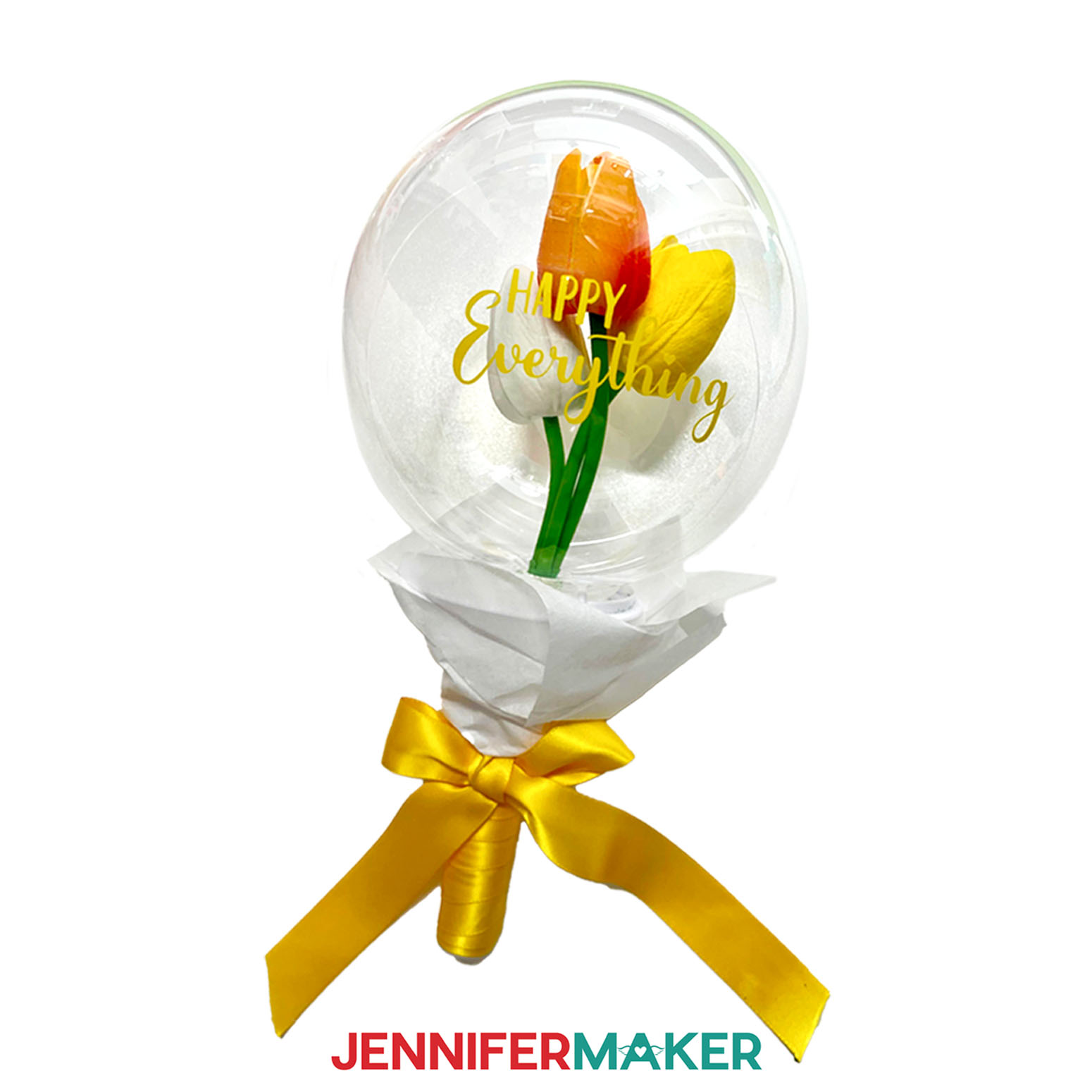 Flower Balloon Bouquet
Active Time:
1 hour
30 minutes
Total Time:
1 hour
30 minutes
Learn how to create a beautiful flower balloon bouquet for any occasion!
Answers to Your Questions About How to Make a Balloon Flower Bouquet
Q: How do you make a balloon bouquet?
A: I recommend following this tutorial! I'll show you everything you need to know about making your own beautiful balloon bouquet — both a large tabletop version as well as a smaller handheld version.
Q: What can you put in a Bobo balloon? Can you put sweets in a balloon?
A: You can put lots of things into a Bobo balloon! You can fill them with things like candy, teddy bears, or even fresh flowers (I recommend cutting your balloon and resealing as they're quite fragile). You can even fill a Bobo balloon with colorful latex balloons like I did in this tutorial! Add glitter, confetti, feathers, small glowsticks, or other smell decorative items of a similar theme — have fun with it!
Q. Help! My floral tape isn't sticking!
A: Try giving your floral tape a bit of a stretch as you wrap it around your flower stems. Stretching the tape activates the adhesive, giving you stickier tape and much better results.
Q: How long do balloon bouquets last?
A: Your results may vary but I highly recommend inflating your balloon bouquet on the day of your special occasion. Temperature and other factors can cause your balloon to deflate over time, and your balloon will look its best if you blow it up the day of. You can assemble it in advance, though. Just add the air and seal it up on the day of your event.
Q: What is a Bobo balloon? How do you put stuff in a Bobo balloon?
A: A Bobo balloon is a clear latex balloon with an opening big enough to insert small items inside for decoration or gifting. Rather than deciding between a bouquet of flowers and a bunch of happy birthday balloons, combine the two into the perfect gift: a beautiful, custom-made birthday balloon bouquet! Cover the outside with your custom designs made of vinyl — or use mine!
Q: How do you put a teddy bear in a balloon?
A: For large gift items like plush toys, bigger bouquets, or certain kinds of flowers, don't try to insert them through the opening of the balloon! Instead, you can cut the seam of the balloon to insert it inside, even on the small handheld version. Then you can close the opening back up with a heat sealer tool. I show you every step right here in this tutorial.
Get my free SVG files for Sentiments for Your Balloon Flower Bouquet!

I'd love to see YOUR amazing balloon flower bouquet creations! Please share a photo in our Facebook group or tag me on social media with #jennifermaker.
Love,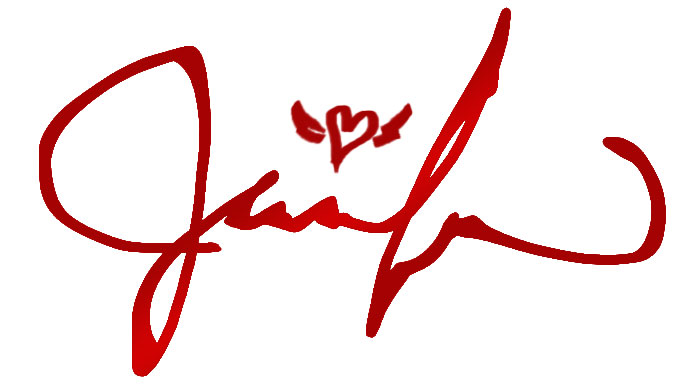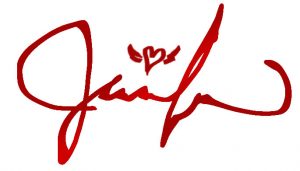 Want to remember this? Save this tutorial on How to Make a Balloon Flower Bouquet to your favorite Pinterest Board!