Learn all about the sublimation supplies, tools, and blanks recommended for crafters!
Sublimation printing is very popular for many crafters due to its vibrant colors and durability. From mugs to t-shirts, sublimation printing is a great way to create colorful products that stand out and last a long time. But where do you start when it comes to finding the right supplies? Read on to learn more about what you need to get started with sublimation printing. Here is where you'll find all of my recommended sublimation supplies, tools, and blanks!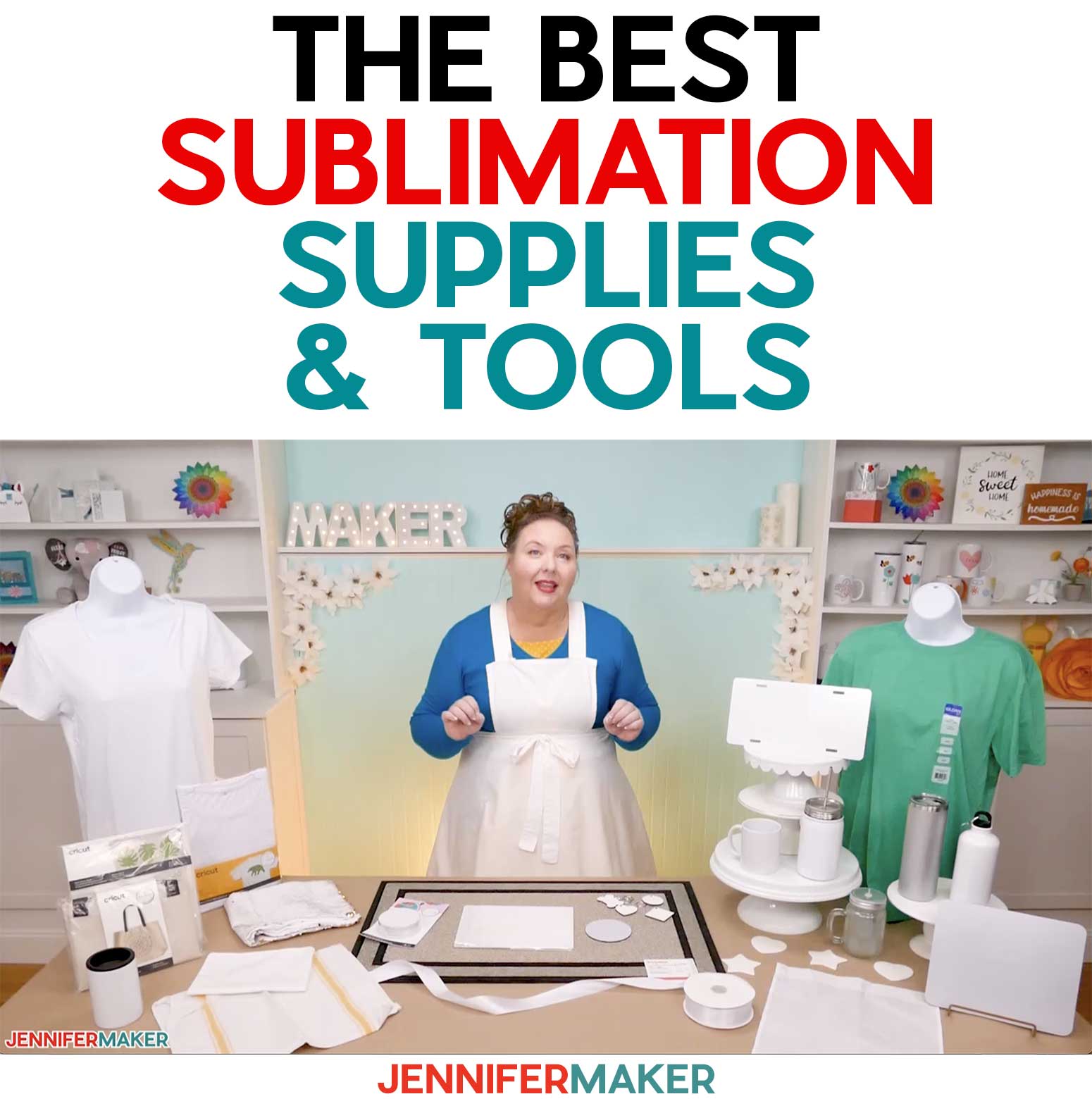 Want to save this project? Enter your email below and we'll send the project straight to your inbox.
This post contains some affiliate links for your convenience (which means if you make a purchase after clicking a link I will earn a small commission but it won't cost you a penny more)! Read my full disclosure policy.
Sublimation Ink
Sublimation ink is required for sublimation crafting. You can get sublimation ink in different forms — as sublimation ink that goes into a sublimation printer, as sublimation ink in pens and markers that you can write out yourself or with a machine like a Cricut, sublimation ink in paints and stamp pads, or as printed transfer sheets that you cut into designs. Here are my recommendations for each one: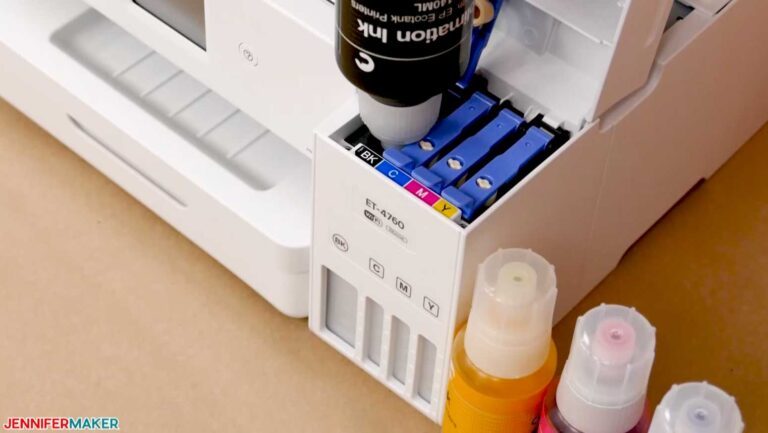 Sublimation Printers
If you get ink, you also need a sublimation printer. Dye sublimation printers differ from inkjet printers in that it uses special inks that are designed for sublimation printing. These are typically pigment-based, allowing them to withstand higher temperatures without breaking down or fading over time. Plus, since these inks are heat activated, they won't run or smudge when exposed to moisture. If you're just starting out, you may want to look into converting an inkjet printer such as the Epson EcoTank Printer. Converting an EcoTank is perfect for smaller projects and won't break the bank either!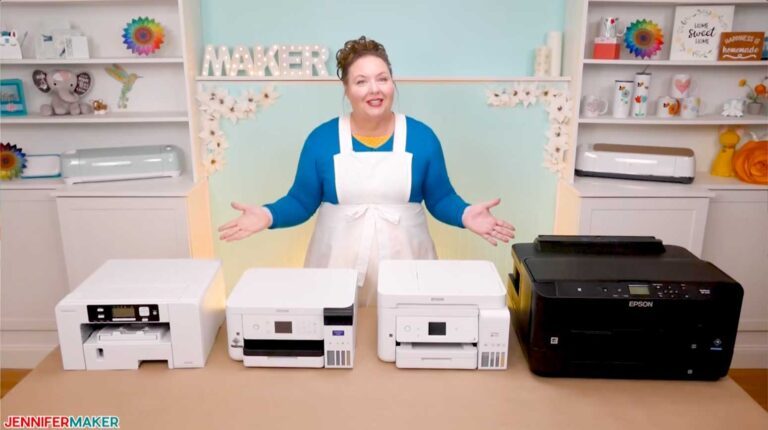 Tip: If you don't want to invest in a sublimation printer yet, you can simply buy sublimation prints from Etsy — here's a seller that will print a sublimation design for you to transfer.
Sublimation Paper
This type of paper is specially designed to work with sublimation inks and withstand the heat of pressing. It's available in different weights and sizes depending on your project requirements.
Recommended Sublimation Paper for General Purposes: A-SUB 125g
Recommended Paper for Full Wrap Tumblers and Tiling Full Coverage Prints: A-SUB 105g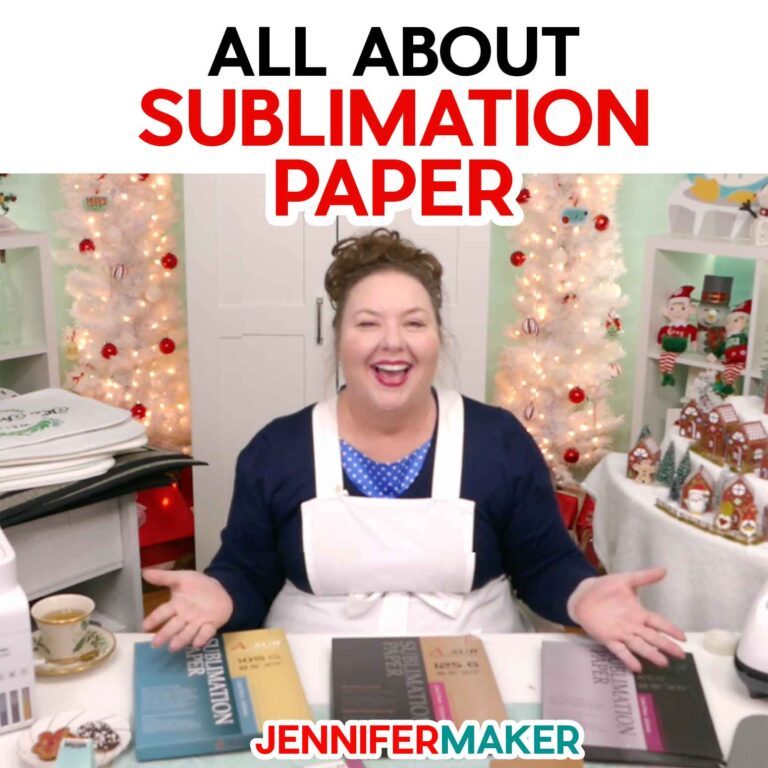 Sublimation Blanks
Another essential part of any sublimation setup is the blanks or substrates you'll be using. There are all sorts of different types of sublimation blanks and materials available such as ceramic mugs, t-shirts, key chains, and so much more! Polyester counts are important too; be sure whatever material you choose is at least 65% polyester for the best results. If it's not fabric, make sure it has a sublimation coating on it. Here are some of our favorite places and small businesses with years of experience to find blanks: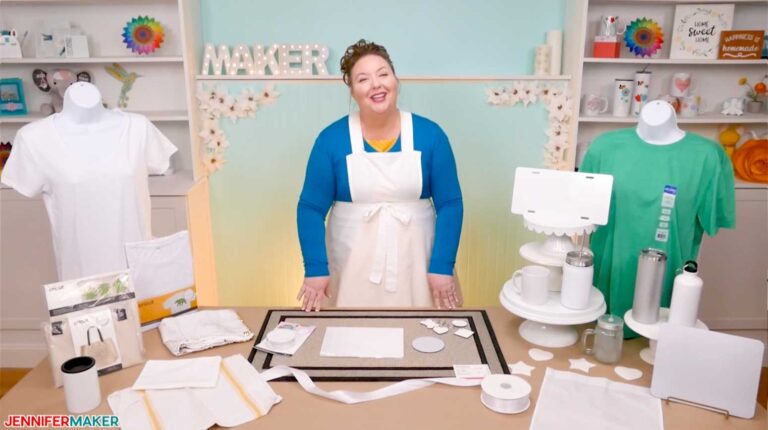 Tip: If you're just starting out, some inexpensive 100% polyester fabric or sublimation garden flags are a great way to just test and play.
Heat Press
Once you have your printer and blanks sorted out, it's time to consider what kind of heat press you need. There are several types available including traditional flat presses, mug presses, and convection ovens depending on your needs. It's very important that whatever heat source you use, it can get up to at least 400°F in order to activate the sublimation process. For most projects though, we recommend a good quality flat heat press like the Cricut EasyPress or the Cricut AutoPress if your budget allows it! These will give you uniform pressure across your entire project which helps ensure crisp edges and smooth color transitions. Here are the recommended heat presses I've tried and love: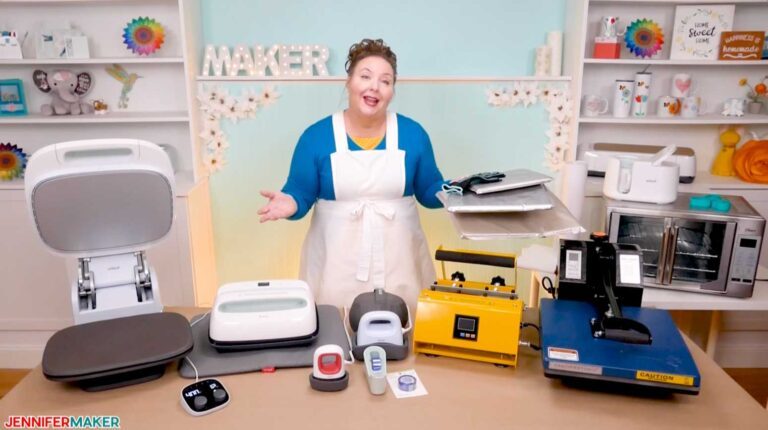 Tape, Protection, and Pressing Pads
There's a few more supplies you'll need for the best sublimation transfers. First, heat-resistant tape keeps your items perfectly placed on the transfer paper so that they don't move around during pressing or after they have been pressed. Second, blowout paper prevents your designs from sticking to the bottom of the press or transferring onto the pressing pad. Here's what I recommend for that:
I also recommend these accessories:
Sublimation printing supplies can seem overwhelming at first but once you know what you need it becomes much easier! Start by investing in a good quality printer capable of handling dye sublimation inks as well as some compatible blanks like T-shirts made from at least 65% polyester fibers for best results. Then add in a heat press that gets hot enough along with some simple blanks like key chains, mouse pads, or travel mugs and you'll be ready to start creating beautiful sublimated products! From choosing the right type of paper and inks to finding the right blanks for your project–you now have all the info needed at your fingertips!
Sublimation Manual
One more thing you may find really helpful is a "manual." Well, it's not really a manual, so much as a COOKBOOK! I've tested hundreds of sublimation blanks, figured out the right times and temperatures and pressures for them, and put all of my results into a book called Sublimation Cookbook. It's a collection of handy, one-page "recipes" for over 150 popular sublimation projects. Learn more and get free Sublimation Cookbook pages here!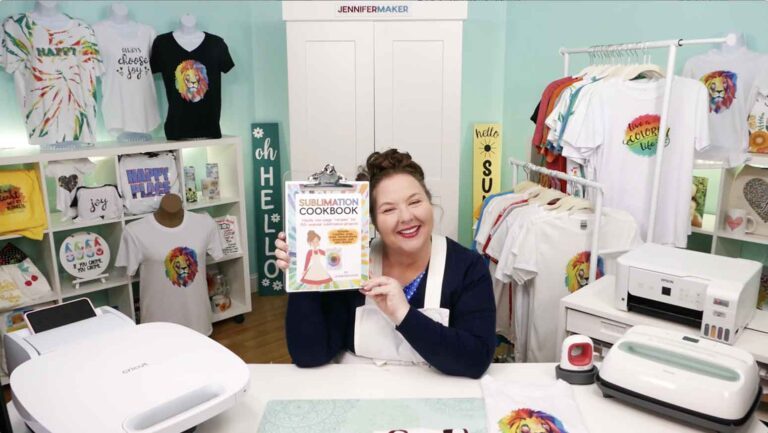 Get my free sublimation test design and lots of free sublimation designs:
Please share your sublimation projects and ask your questions in my Sublimation Made Easy Facebook group where you'll find over 100,000 sublimation crafters like you, sharing their tips, projects, and inspiration.
Love,