Need more storage in a tight spot? This DIY hanging storage system lets you store and organize your craft supplies easily and inexpensively!
I love to use ALL available space when I'm organizing, and my craft room is no exception. The entrance to my craft room is narrow and it used to have a big blank wall. I KNEW I could use this space, but I didn't want to add anything bulky that would make that entryway smaller. So I created a simple DIY hanging storage system made with everyday items that could hold lightweight objects.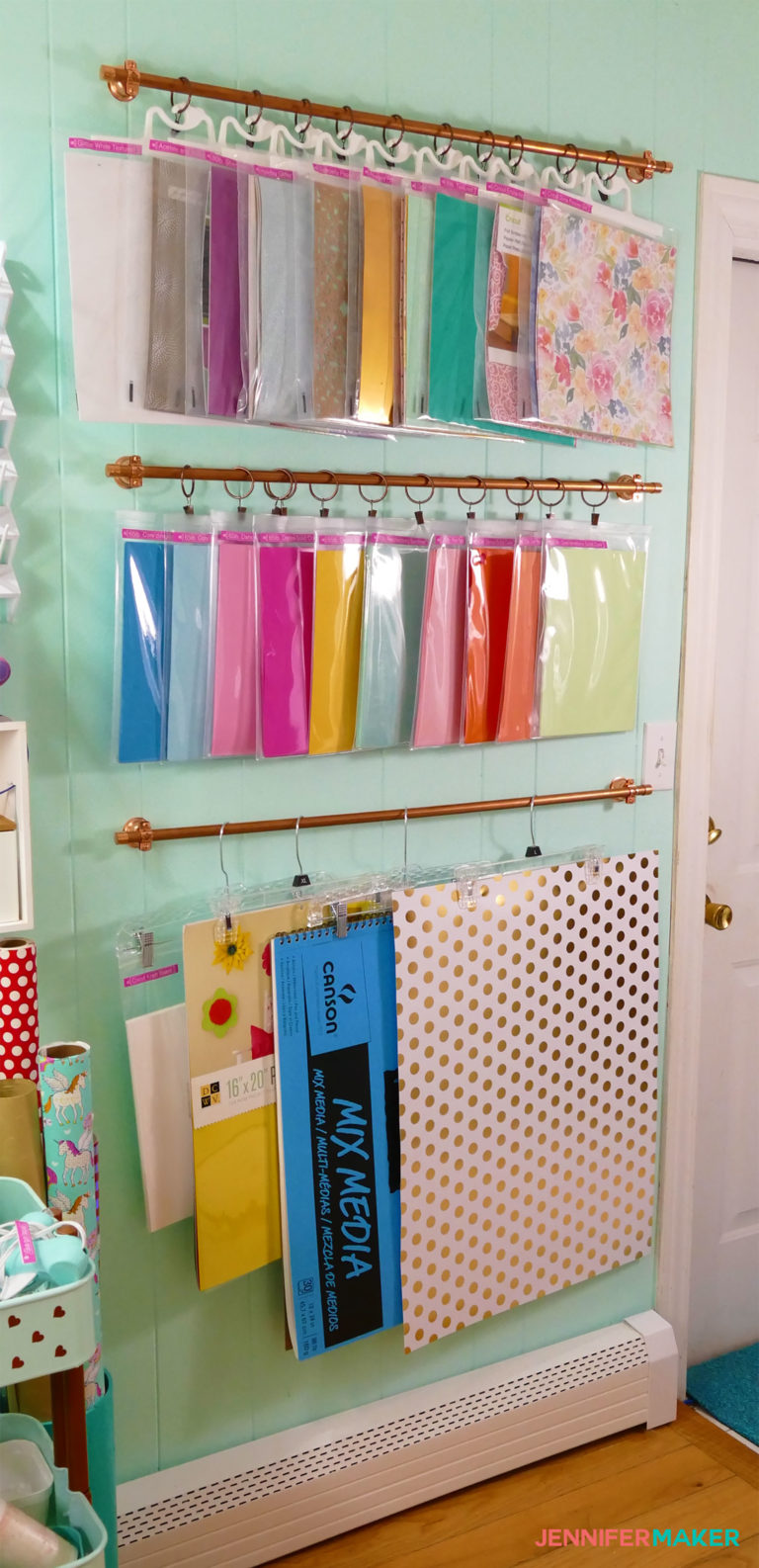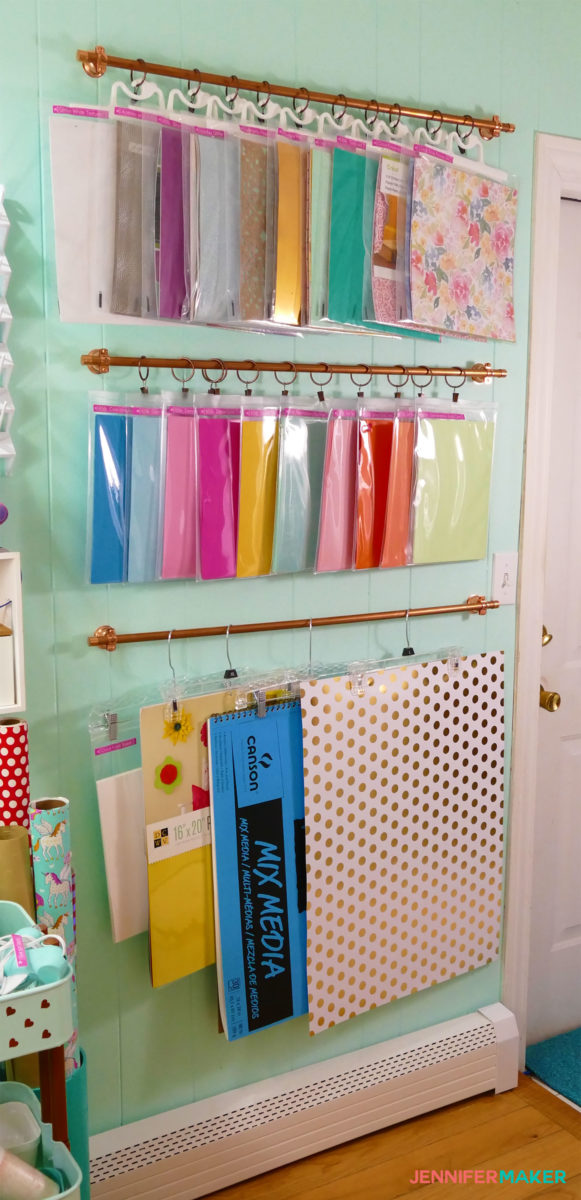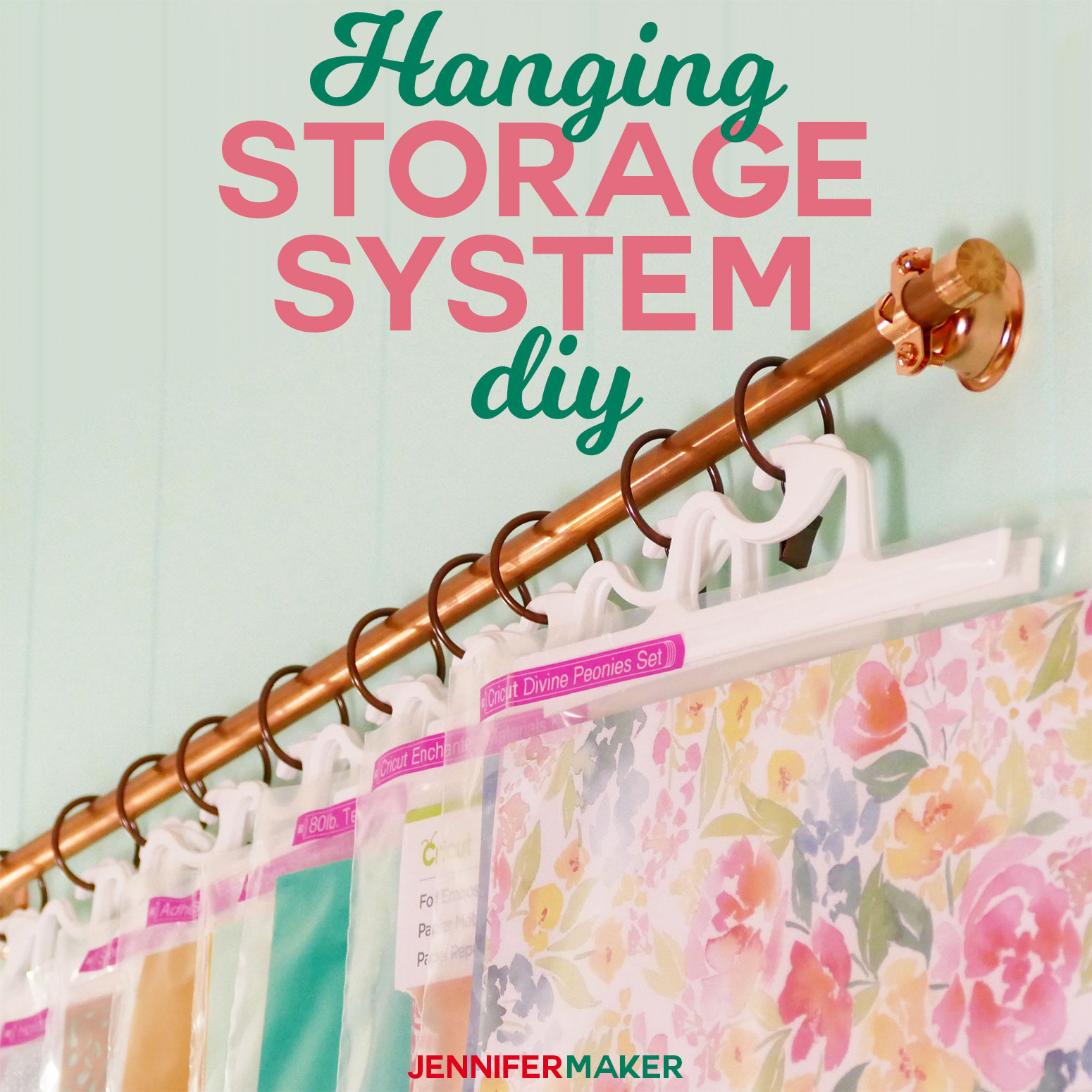 The great thing about this DIY hanging storage system is how versatile it is. I'm using it to store paper, because they are so pretty and this makes them SO easy to access. But you could use this craft storage system to hold nearly anything that isn't too heavy or bulky—embellishments, ribbon, beads, foam, vinyl, fabric, flowers, tools, dies … pretty much anything!
If you like to organize your crafts by project, this is the ideal system! Just put all the things you need for a particular project or craft into a bag, then hang it up! Easy peasy!
So let's get started on how to make this DIY hanging storage system for your craft supplies! This post contains some affiliate links for your convenience (which means if you make a purchase after clicking a link I will earn a small commission but it won't cost you a penny more)! Read my full disclosure policy.
Materials Needed to Make a DIY Hanging Storage System
How to Make a DIY Hanging Storage System
Carefully consider what you want to store. Are the items large or small? If they are large, you'll want to make sure you're spacing your curtain rods adequately. If they are small, you can put in more curtain rods for more storage.
Measure your available space, top to bottom, side to side. Pick or make curtain rods that fit within this space. Be mindful of how far your rods will stick out from the wall, too. If you make my DIY copper curtain rods, they won't stick out more than a couple inches, which I think is ideal for narrow spaces.
Mount your curtain rods to your wall. Keep in mind that you may not want to mount the rods all equally spaced if you have a mix of different size items you want to store.
Now it's time to hang things up! I tried out three different methods of hanging things, all of which I thought worked our really well. I tried just using skirt hangers with spring-loaded clips—these worked great for large things and things I couldn't fit in bags.
I also tried using clear job ticket holders and curtain clip rings. I love how these look! The only problem I had with the job ticket envelopes is how they want to bag open. I solved this by taping them closed.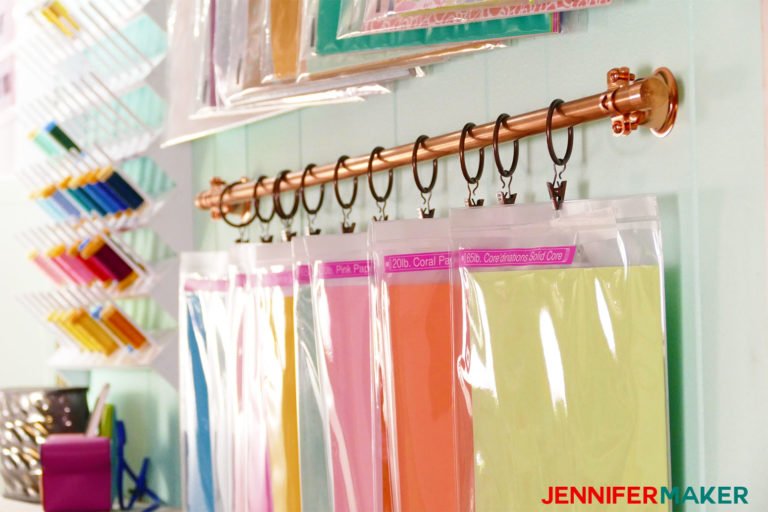 Finally, I bought clear hangup bags. I LOVE these bags! You can get them in so many different sizes, and they snap closed so no bagging. I still hung them up the curtain rings, because while the built-in plastic hangers might hang on the rods, they won't be at the right angle — the rings allow them to hang mostly flat against the wall. These are my favorite storage method for this DIY hanging storage system!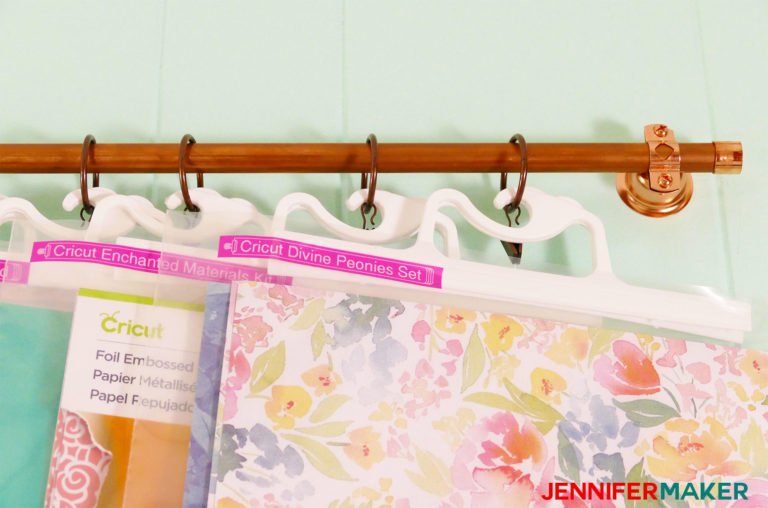 Finally, don't forget to label your bags, especially if you removed your items from their original package! I used this label maker to make these super cute labels in pink!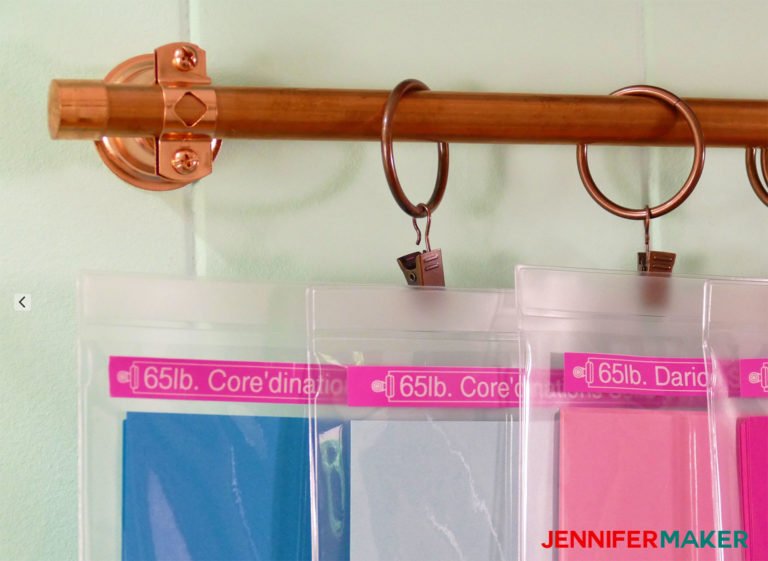 I think you'll agree that this is a REALLY easy way to storage your craft supplies in a tight spot!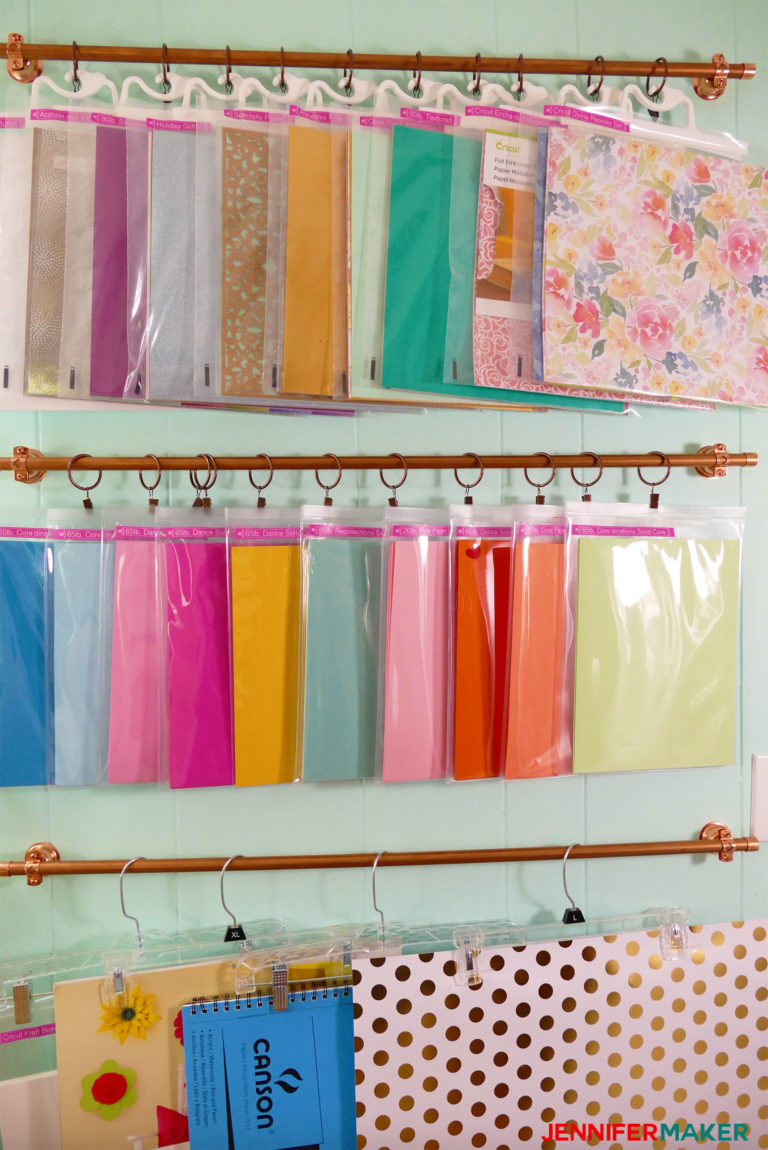 Looking for more ways to organize your craft supplies and tools? Check out my Large Framed Pegboard, my DIY Paper Storage Tower, my Craft Tool Organizer, my Ribbon Organizer, my Paint Storage Organizer, and my Paper Shutter Organizer!
If you make the DIY hanging storage system, I'd love to see what you store with it — send me a photo of your setup at [email protected] or tag me on social media with #jennifermaker.