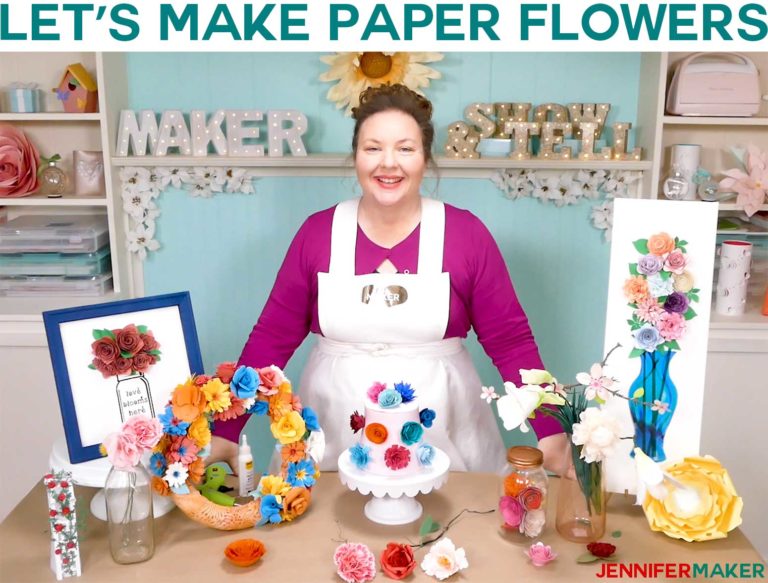 I love flowers, but living in the north means I have a short window to grow and enjoy real flowers. So I now make beautiful paper flowers to enjoy year-round! Paper flowers are fun to make and really liven up a room or a party!
The fun thing about these flowers is how much you're able to customize them to suit your decor or theme — you can change the size, color, petal curves, and realism. These flowers have proven really popular for weddings, nursery decor, and party backdrops!
Below is a complete list (to date) of all the paper flowers designed by me, Jennifer Maker. I have two sizes of flowers — regular and giant. The regular-size flowers are all rolled flowers, which I think are the easiest paper flowers to make. And all are free to download and make! Just click an image to go to the tutorial about how to make that flower.
Giant Paper Flowers
Regular Size Paper Flowers
Special Paper Flower Projects
Paper flowers are one of my all-time favorite things to make because they look AMAZING for very little effort. And it always surprises me how well they turn out from just simple paper and cardstock.
How to Use Paper Flowers
You can use paper flowers to decorate a bedroom or a craft room — they are particularly pretty in little kids nurseries. Paper flowers are also very popular party decorations — use them as centerpieces or make a backdrop for awesome photos!
Here are more ideas for great ways you can use paper flowers to decorate!
How to Make a Paper Flower Wall
Get a full step-by-step tutorial on how to turn one, a few, or all of these paper flowers into an AH-mazing paper flower backdrop for special events and photo booths!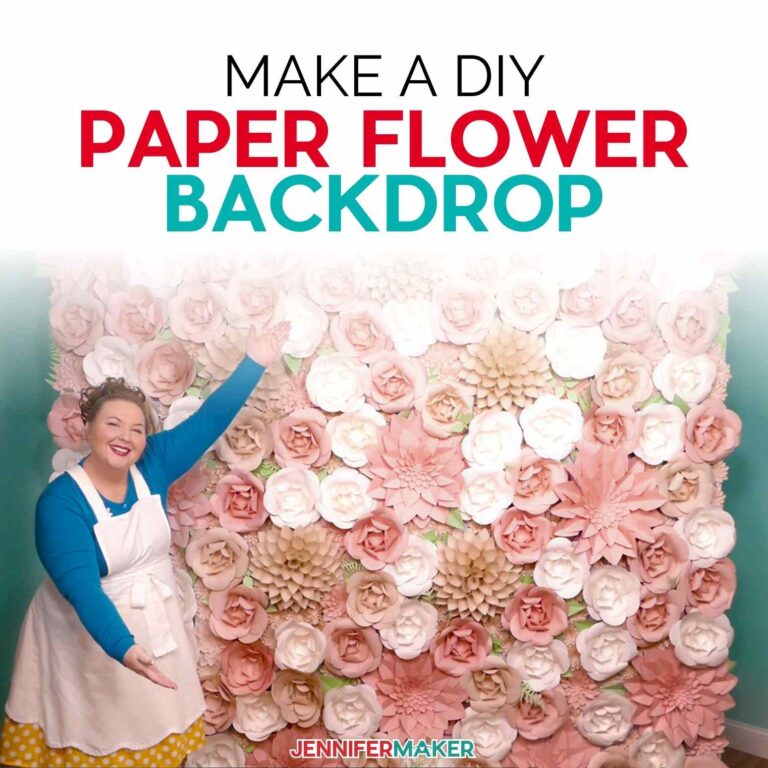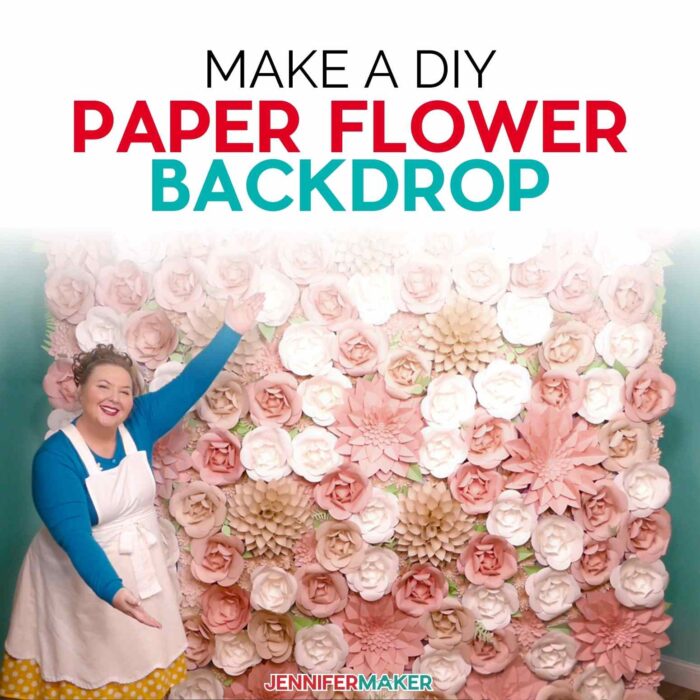 Paper Flower Designs
I design all of my paper flowers from REAL flowers — I find the actual flower (or a photo of it if its out of season), photograph it, scan it, and trace its petals and leaves carefully. All of my designs have unique petal shapes for the most realistic paper flower possible. My goal is to amaze and stun everyone who sees one of my paper flower designs.
If you're interested in learning to design your own paper flowers, I can help! I offer a full course in how to create your own SVG designs, and one of the units is all about designing paper flowers. Here are some of the amazing paper flowers made by my students: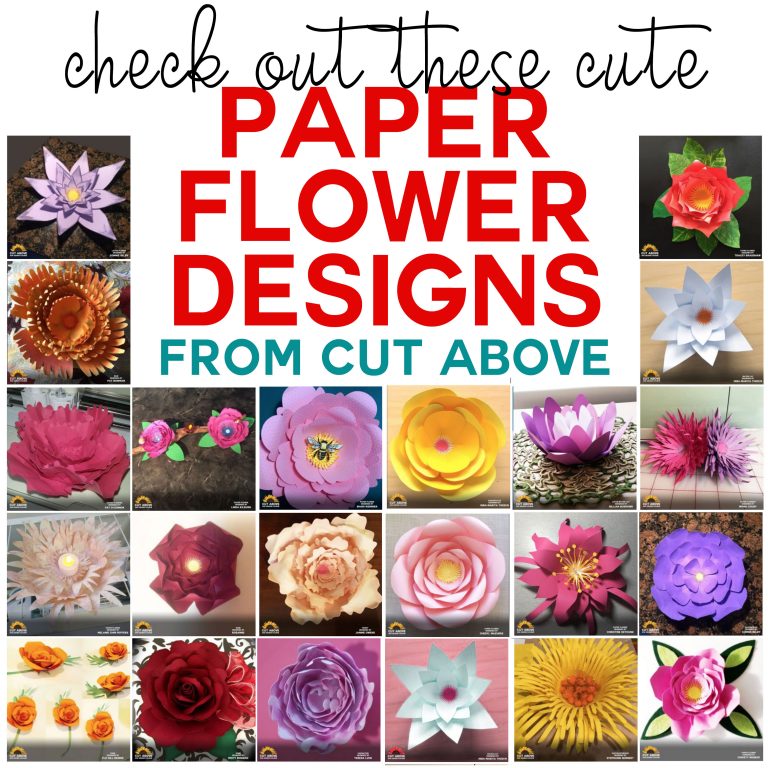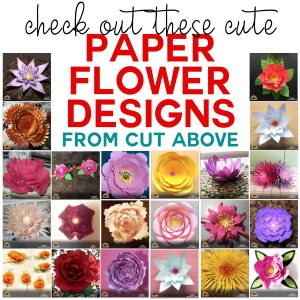 Each of my paper flower designs linked on this page is FREE. All have step-by-step photo tutorials and most also have assembly videos. I want you to make gorgeous paper flowers. If you make something with my designs you'd like to share, please email me your photos at [email protected]
Love,