I often hear, "Paper flowers are so pretty, but what can I DO with them?" It's no wonder I get this question a lot, given all the paper flower designs on my blog. I hear you. You need ideas for projects that use these flowers. I personally use paper flowers to decorate my house, to give as gifts, and to make myself happy. But I thought it would be fun to gather up some really great paper flower projects and ideas for you, to inspire you to use my paper flowers to spread joy and happiness all around. So here are five of the best tutorials I've found that use paper flowers:
Paper Flower Window Treatment (Valance)
This paper flower project is not only at the top of my list, I've already started working on it! The giant flowers looks so amazing over a window that it's like they were designed for it. And it's a wonderful way to bring spring and summer into your home all year round. My giant rose, giant peony, and giant sunflower all look amazing over a window.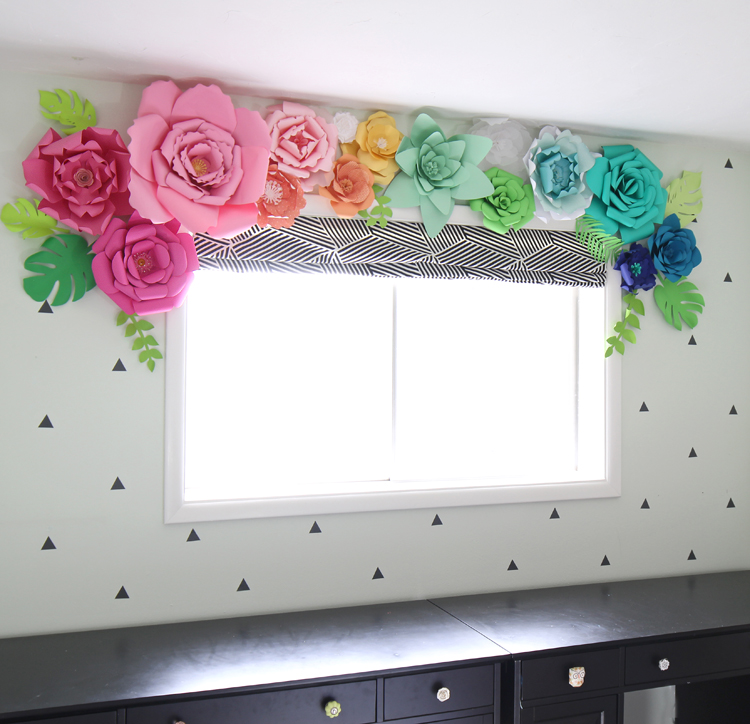 Get the tutorial: Paper Flower Window Treatment
Paper Flower Shadow Box
A shadow box is the perfect way to display your prettiest paper flowers. You can theme it in anyway you wish, fill it with as many or as few flowers as you like, and really personalize it. Best of all, you can hang it on your wall and it won't take up hardly any space. I think my paper daisies or paper sunflowers would look particularly cheerful in a shadow box like the one pictured below.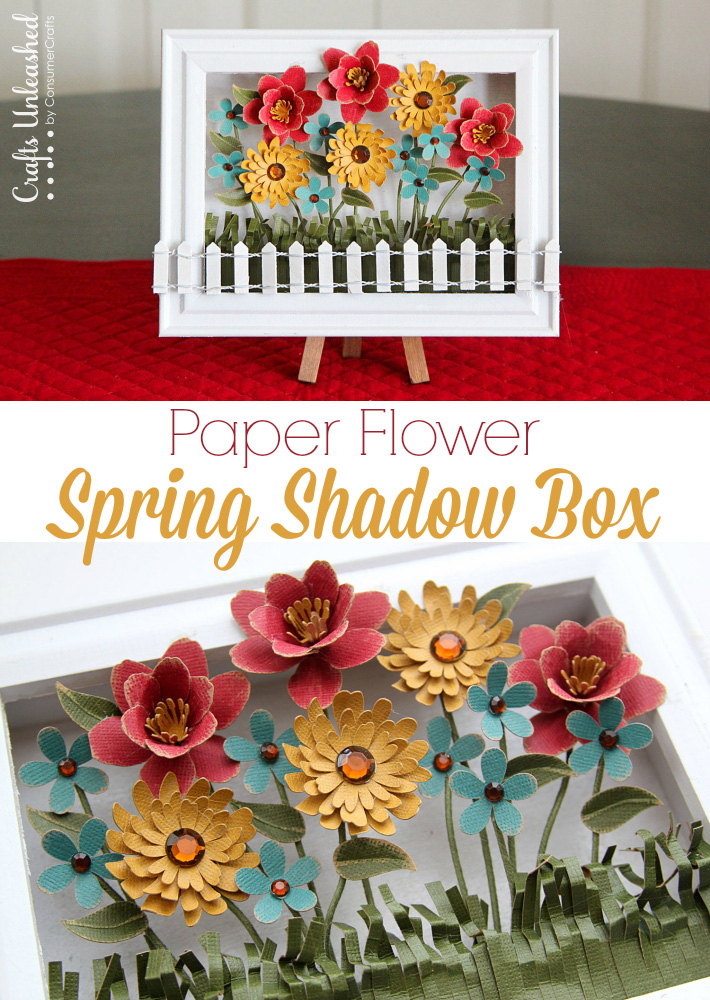 Get the tutorial: Paper Flower Shadow Box
Paper Flower Room Decor
Those giant paper flowers can go on blank walls for a really striking effect! Put a single gorgeous flower up, or group then in a variety of sizes and colors. You can hang them up with 3M command strips easily — and it won't damage your walls. Use my giant paper rose, giant paper peony, or giant paper sunflower for this!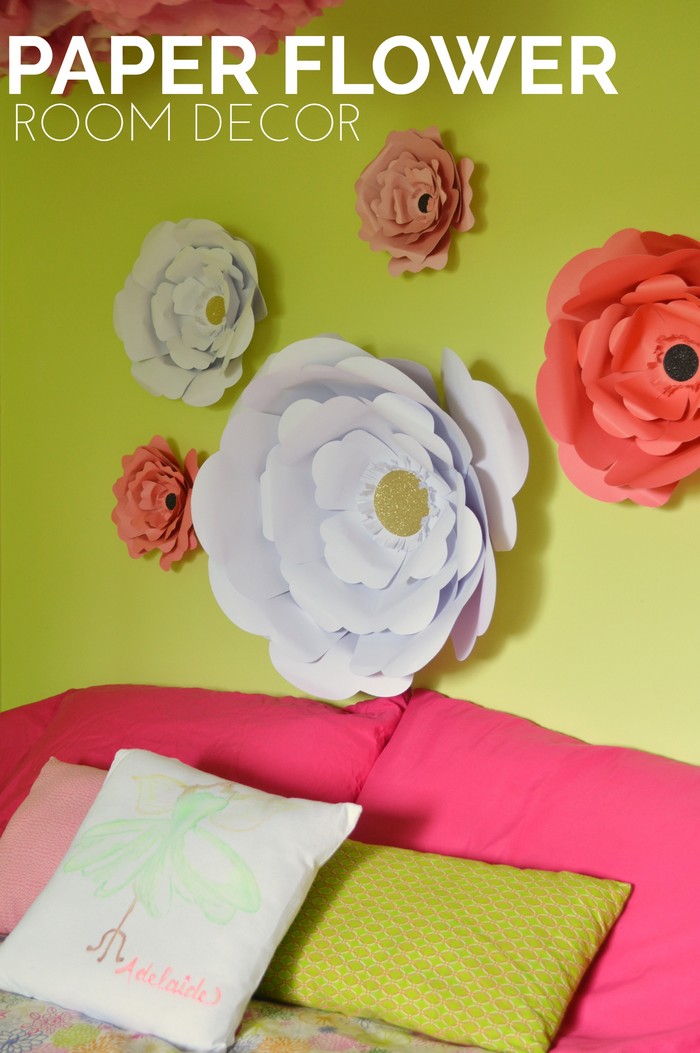 Get the tutorial: Paper Flower Room Decor
Paper Flower Wreath
I made this paper flower wreath back in the late spring and it's been hanging on my front door ever since. Did the paper flowers wilt? Nope! It looks just as amazing now as the day I put it up. And it was really quite easy to make with a styrofoam wreath base, a long strip of fabric, and some hot glue. I used a lot of paper daisies and paper carnations on this wreath.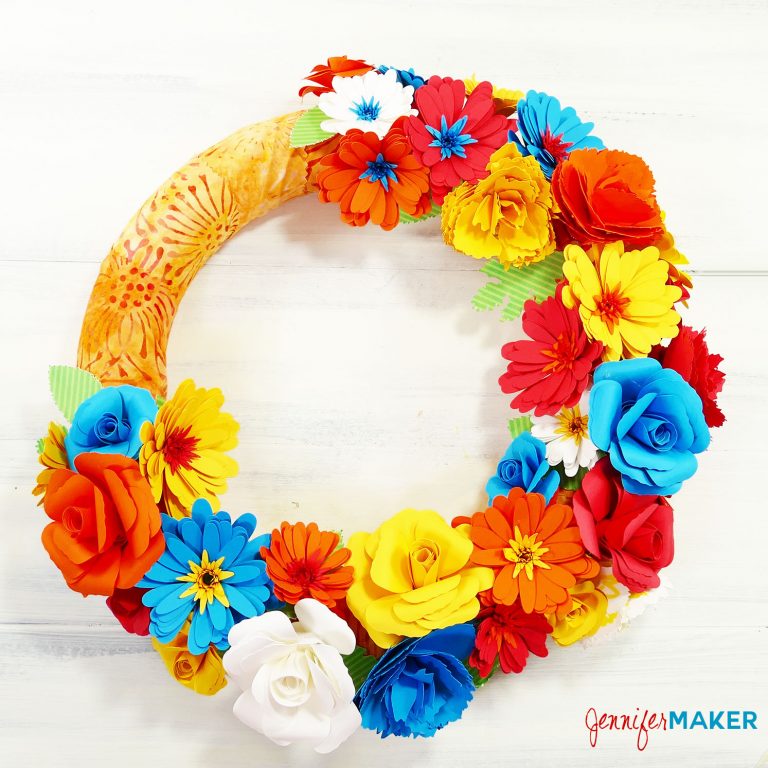 Get the full tutorial on how to make this paper flower wreath over at the CraftyBlogStalker.com.
Paper Flower Garland
Another great use for paper flowers is to string them together in a garland. You can make paper flower garlands themed to every season or occasion! They look very festive hanging on a mantle or draped across a wall.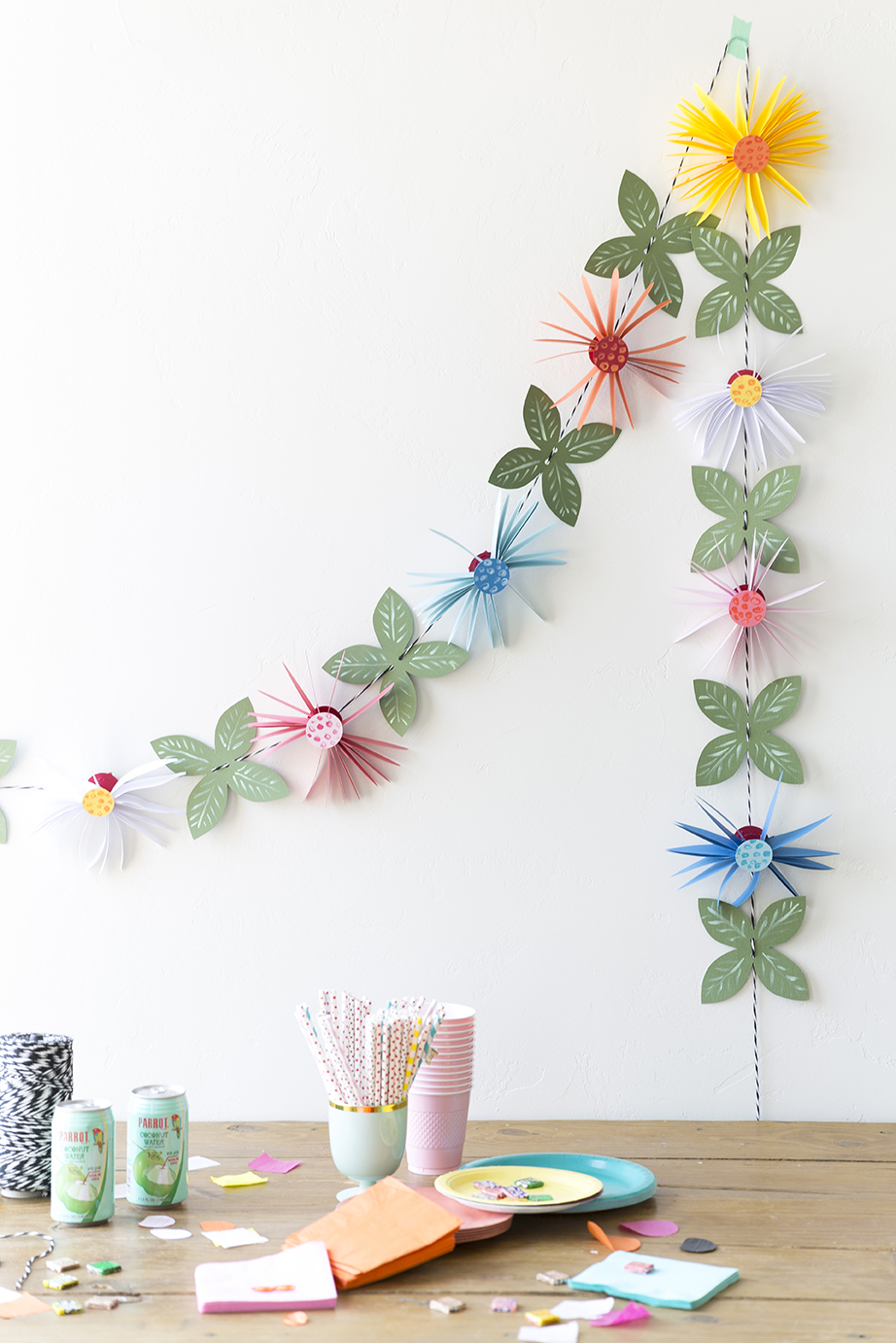 Get the full paper flower garland tutorial at The House That Lars Built
As you can see, there are a lot of different ways to use paper flowers. Of course, you can also just make a bouquet of your favorites and put them in a vase! If you make a paper flower project, I'd love to see your creations — feel free to send me photos to include in this post at [email protected].
Love,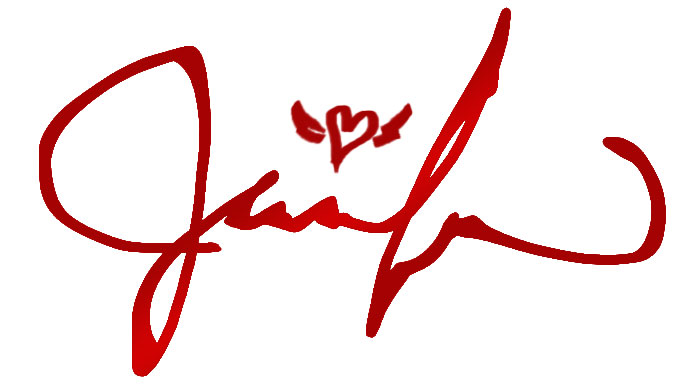 And if you love this collection of paper flower project tutorials, please pin it for later!