This little pop-up penguin is going to blow your mind! Several times this week on Facebook I was tagged in an article about Kamikara, which is the Japanese word for trick papercrafts. Among these crazy papercrafts was a penguin that popped up when you dropped it on a surface. I was fascinated and set out to learn everything I could. It's no secret I love to figure out extreme papercrafts, like the pop-up apple tree earlier this year. The talented designer of the penguin and other kamikara, Hakuri Nakamura sells a book in Japan, but his patterns aren't available online. So after watching many videos and a whole lot of trial and error, I came up with my own design of this penguin paper bomb! It's not his pattern, but certainly inspired by it.

Here is a quick video that shows the pop-up effect of the penguin:
You're probably wondering how to make this fascinating little paper toy! If you've got three minutes, I can show you how to make one yourself it in little video that gives you a general overview — and you can watch the full-length, normal speed video later in this tutorial!
I want to point out that while this penguin was inspired by Haruki Nakamara's penguin, it is not the same — so if you're trying to make his, you may find this tutorial helpful in ways but it does not show you how how to make his penguin. This penguin paper bomb is of my own design (with help from my daughter, Alexa), based on a visual review of videos — I did not have access to his design. I believe it works similarly, but not exactly. Big kudos to Haruki Nakamura for his original design!
Do you think you can make a penguin paper bomb? I think you can! But be forewarned — this will be a challenge. Consider it more of a puzzle to solve than a simple papercraft. You can put it together, sure, but can you make it pop up when you drop it? And will the penguin land on his feet? That is your quest, if you choose to accept it!
This post contains some affiliate links for your convenience (which means if you make a purchase after clicking a link I will earn a small commission but it won't cost you a penny more)! Read my full disclosure policy.
Penguin Paper Bomb Materials
How to Make a Penguin Paper Bomb
First, cut out all of your paper pieces using my cut files or pattern.
If you cut with a Cricut, upload the .SVG file to Cricut Design Space, place it on your Canvas, click Ungroup, change the two red layers with score lines to "Score," then select each red score layer and its corresponding black cut layer and click Attach. You'll need to attach both sets of red score layers and black cut layers to ensure the score lines appear in the proper places.IMPORTANT NOTE: If you're not sure how to upload an SVG file to Cricut Design Space, or you're having issues (such as getting a message that says "unsupported file"), please watch my free training series, The Joy of SVGs. It will help you SO much!

If you cut with scissors, print out the PDF files onto the appropriately colored cardstock and then cut. I've included a pattern for solid color cardstock, as well as a patterned design that you can print onto white cardstock.
Next, watch my full-length assembly video at the link below:
This video will show you things that are hard to explain in this post. But this post has information not available in the video, so be sure to read it, too!
Your first step is to fold the top of the head piece (the smaller roundish piece without a hole in the middle). Fold each side in and each tab in. Crease each to get a good fold. You'll also need to fold in the triangle pieces. The rubber band holder tabs get folded in then up. Here's a photo of the top of the head piece folded.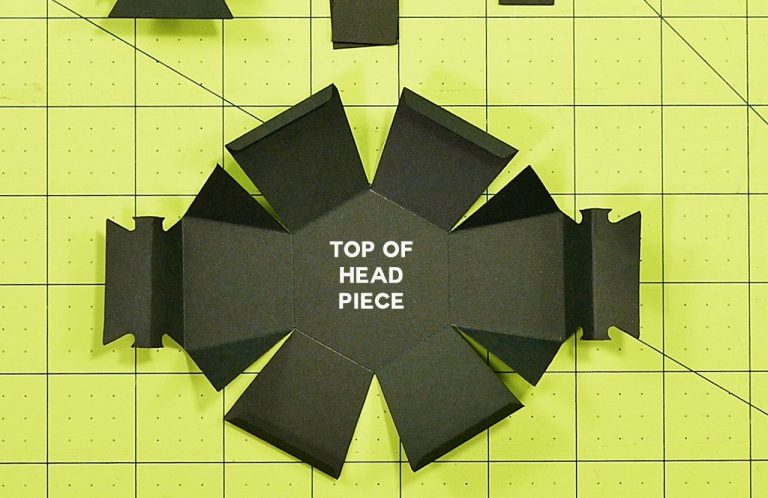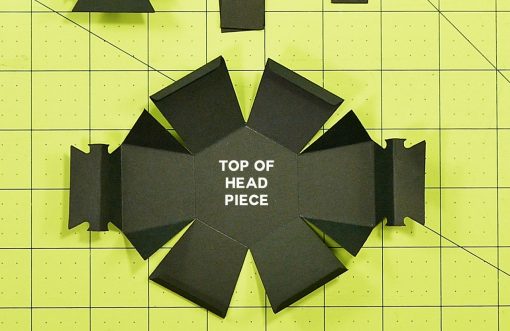 Now glue down the triangles, the rectangular side reinforcements on top of each side with triangles, and the rubber band holders. Here is a photo of the top of the head piece after it is glued.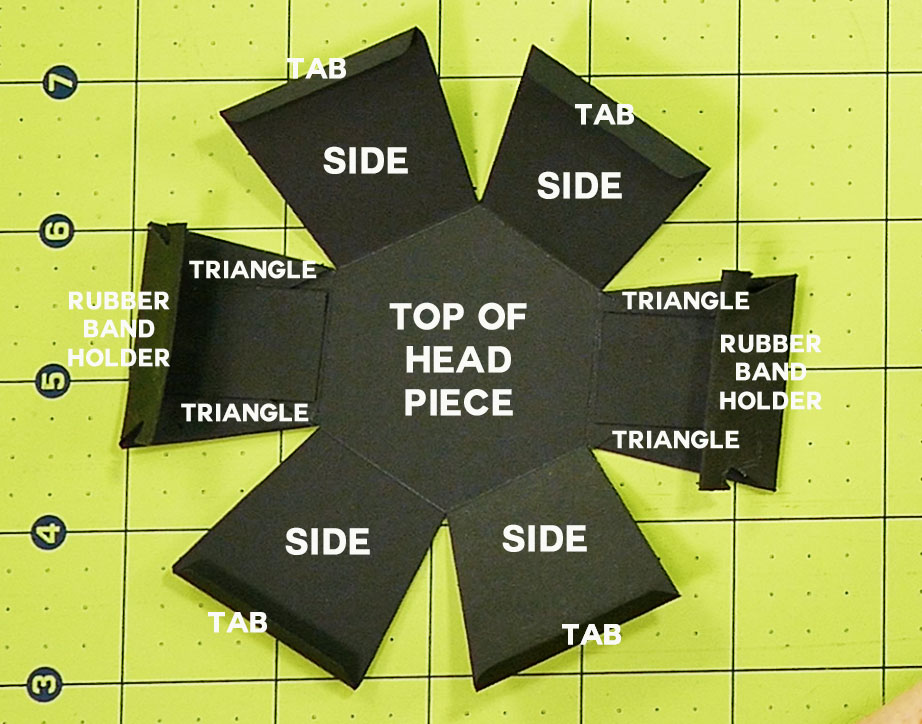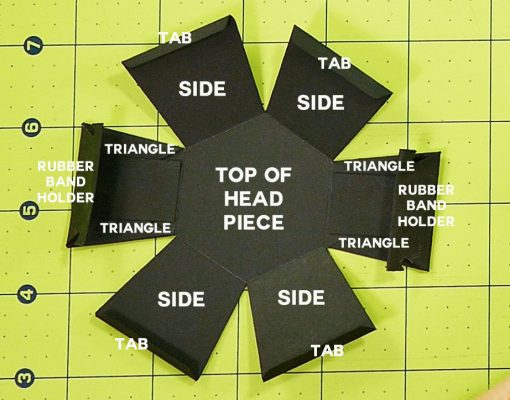 Do the same thing to the bottom of the head piece — fold and glue.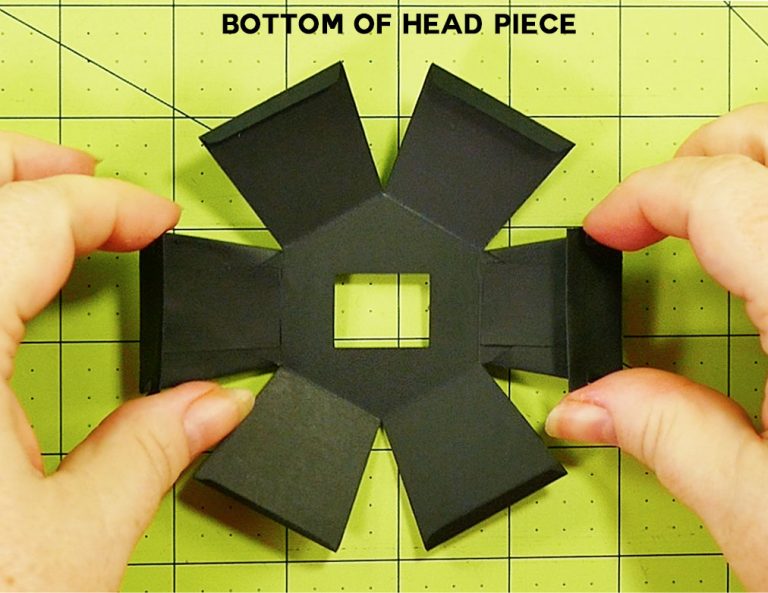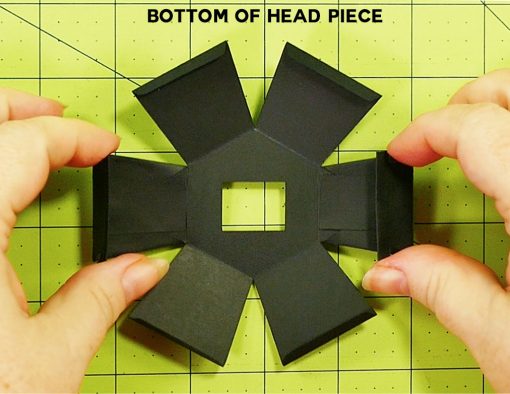 It's time now to fold the paper spring mechanism, which comes in two parts. The first part, which looks like a rectangle with wings, gets its tabs folded up at the base. The section that is longer gets down again. Here are photos of how it is folded and glued.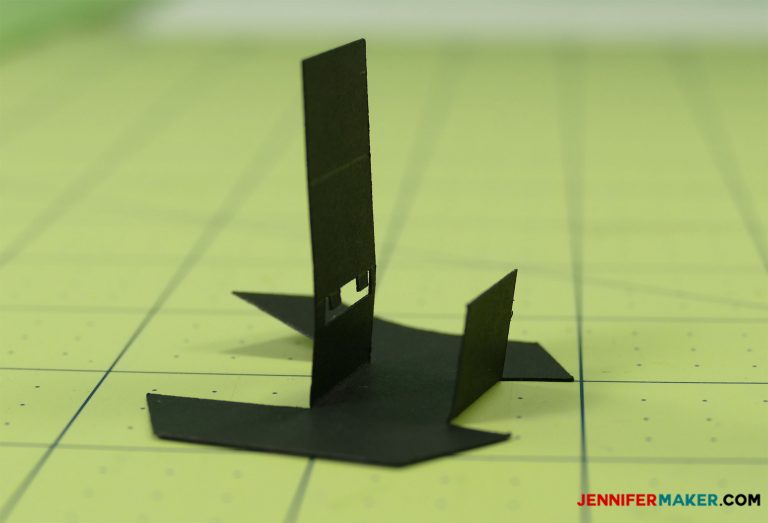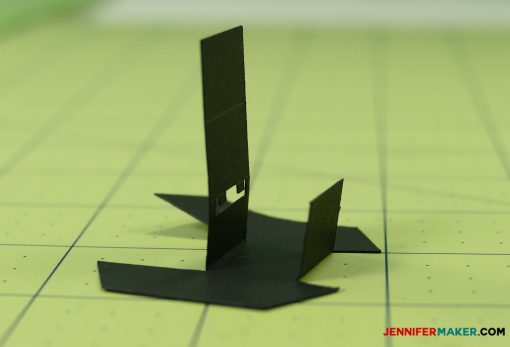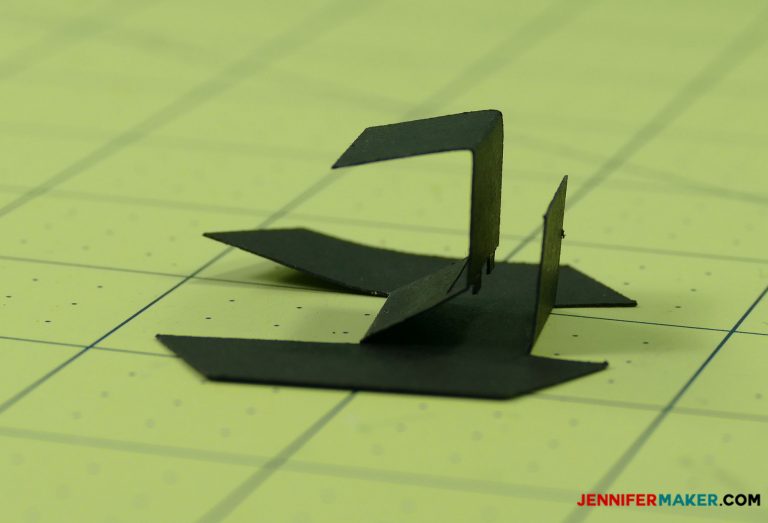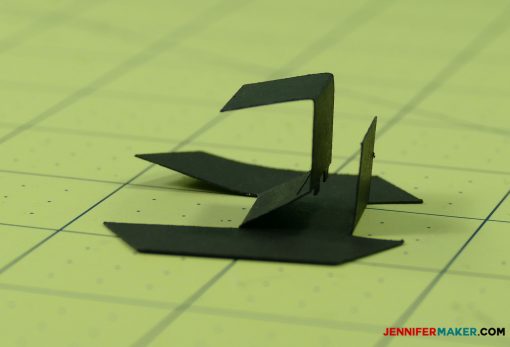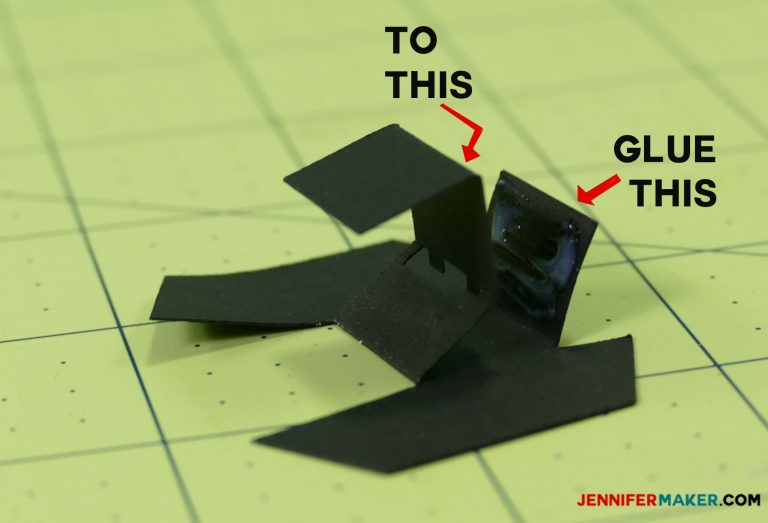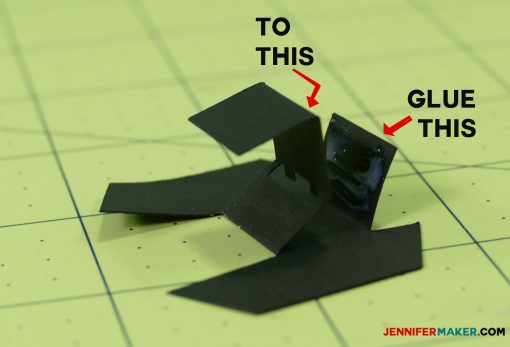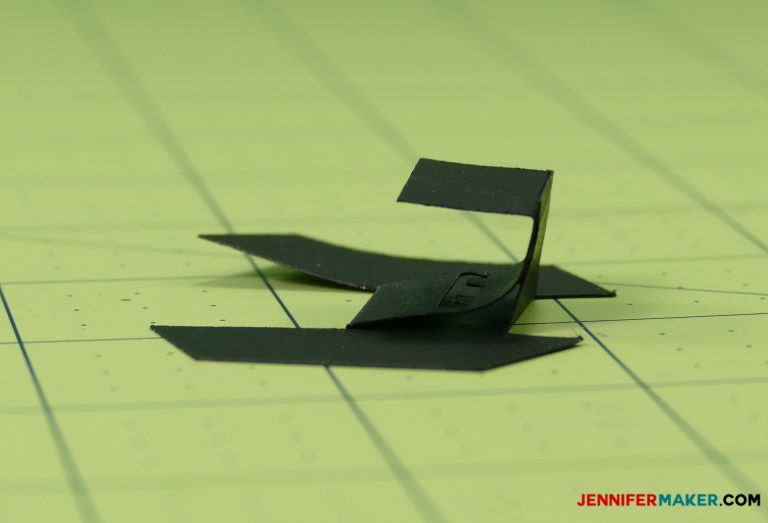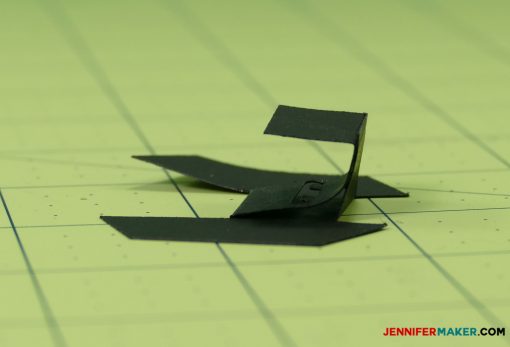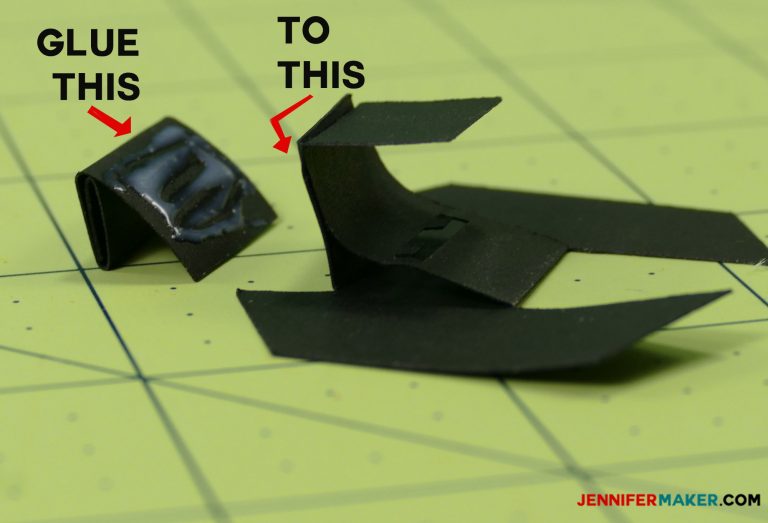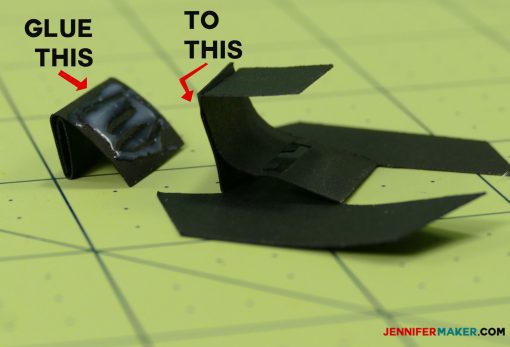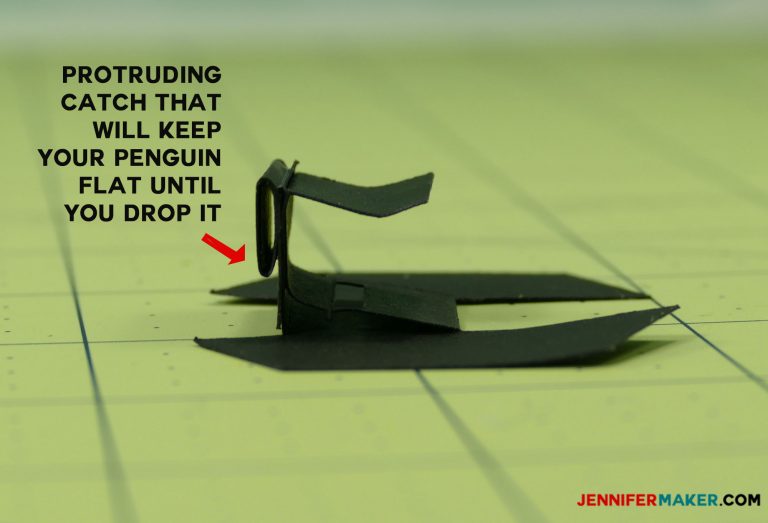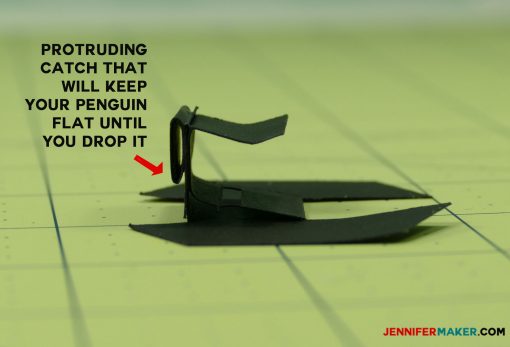 Now glue on the white face parts to the top and bottom of the head piece, as shown below. It's important to pay attention to the orientation of the rubber band holders when you attach the face parts to ensure they are in the right place later.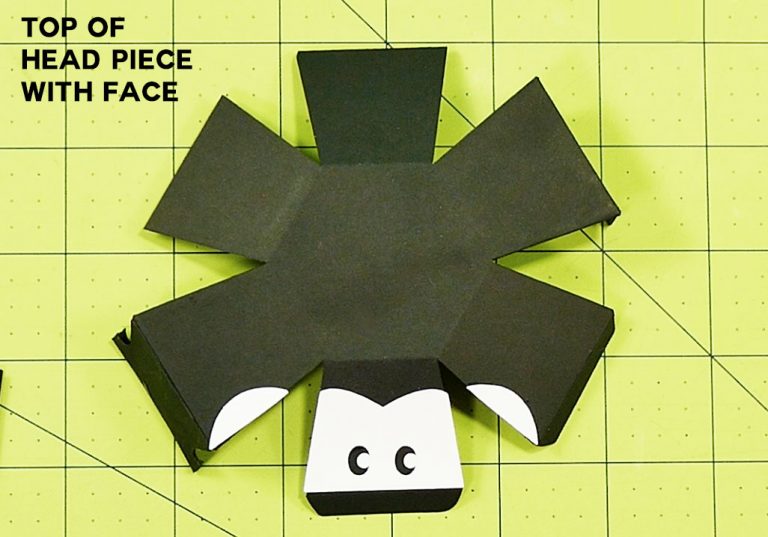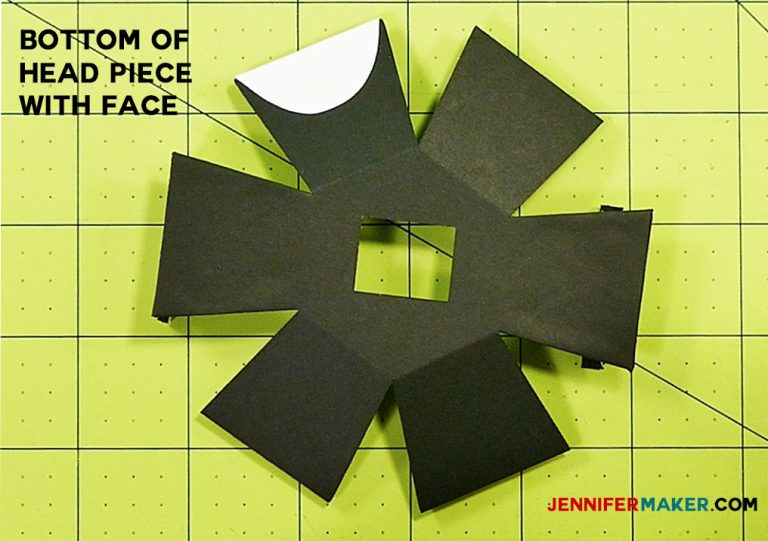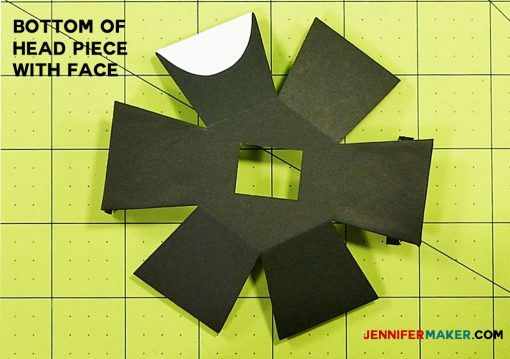 It's time to glue these two head pieces together, but first we need to fold the orange bill piece in half, glue it closed, then sandwich it in between the top and bottom of the white face with glue.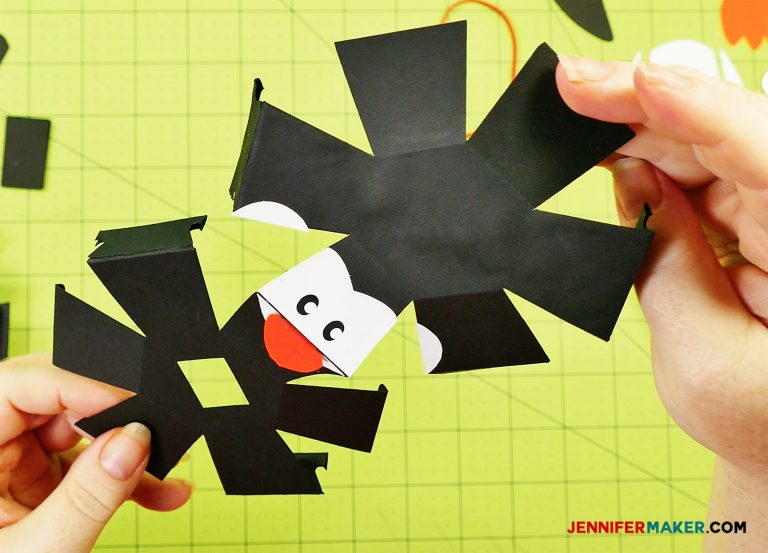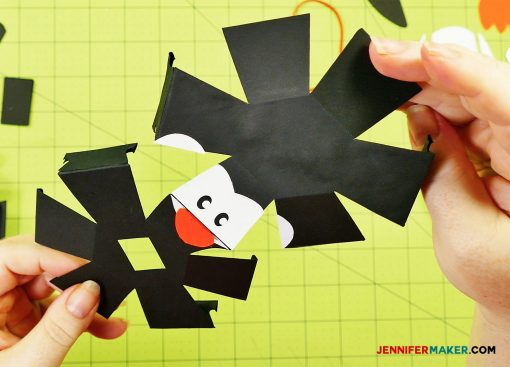 Once the two head pieces are attach at the face, you can fold it closed and glue all of the other tabs and rubber band holders together, like this: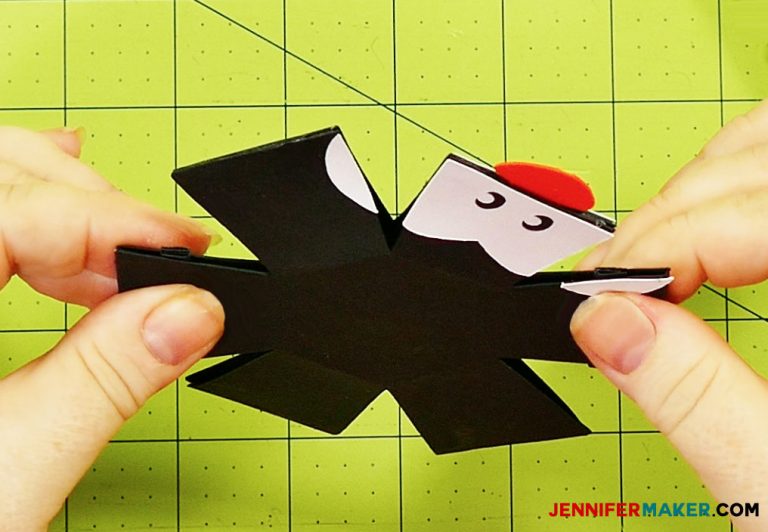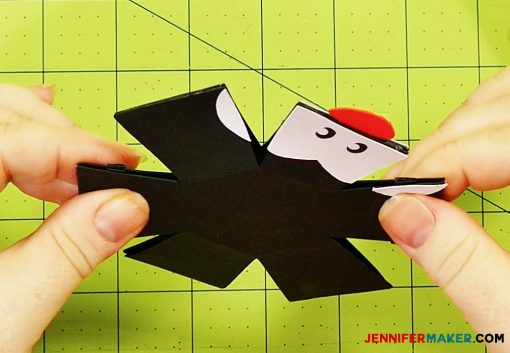 Your head piece should be able to make this shape at this point: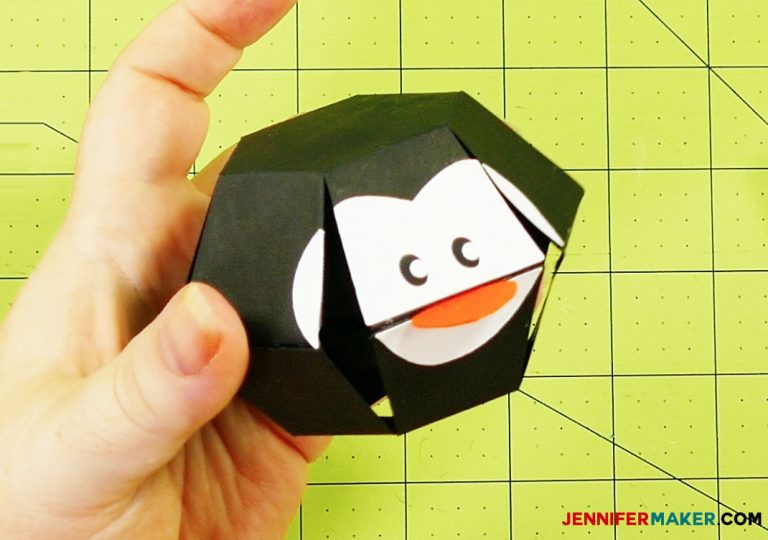 Now let's make it able to pop up! To do this, take your smaller rubber band (size 16 — about 2.5″ long when folded) and drop it into the head so one end of the rubber band loops around one end of a rubber band loop.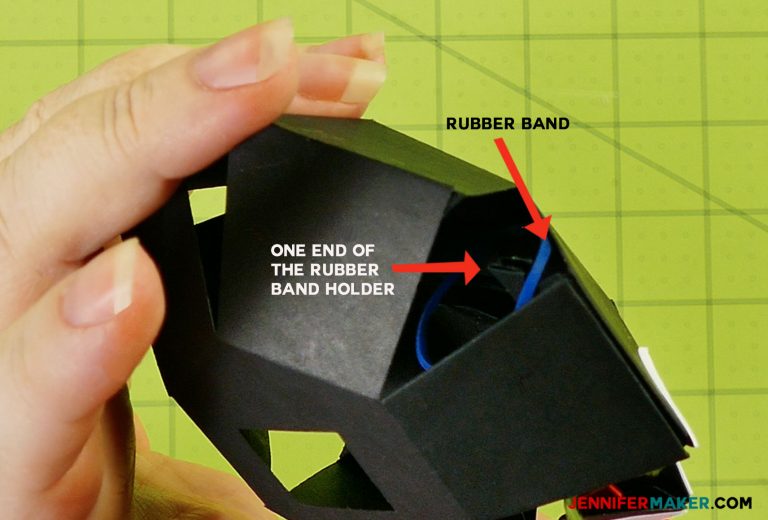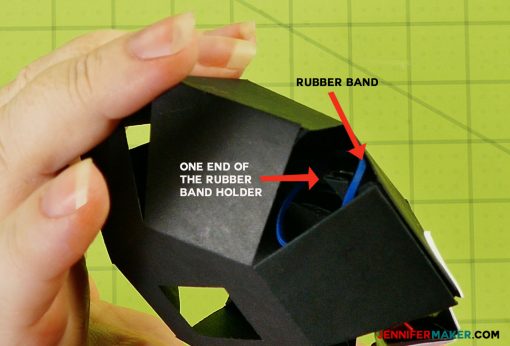 Now reach into the head, grasp the rubber band, and hook it around the other end of the same rubber band holder.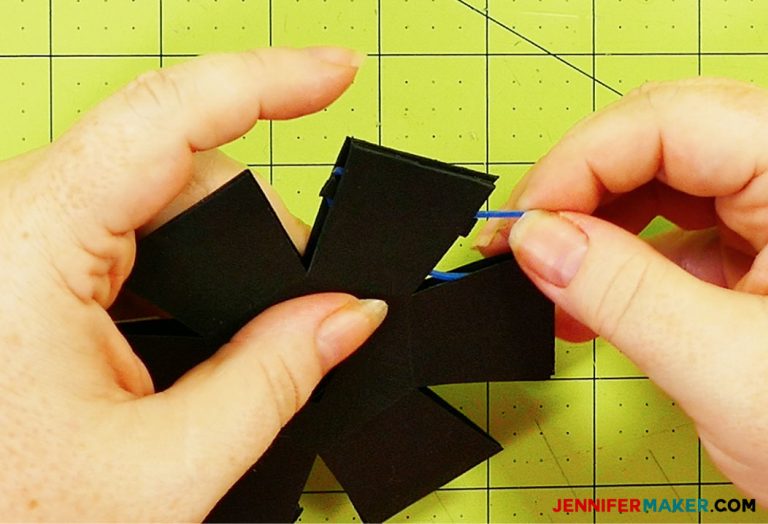 If you have difficulties grasping the rubber band, make yourself a hook out of a piece of wire as I did.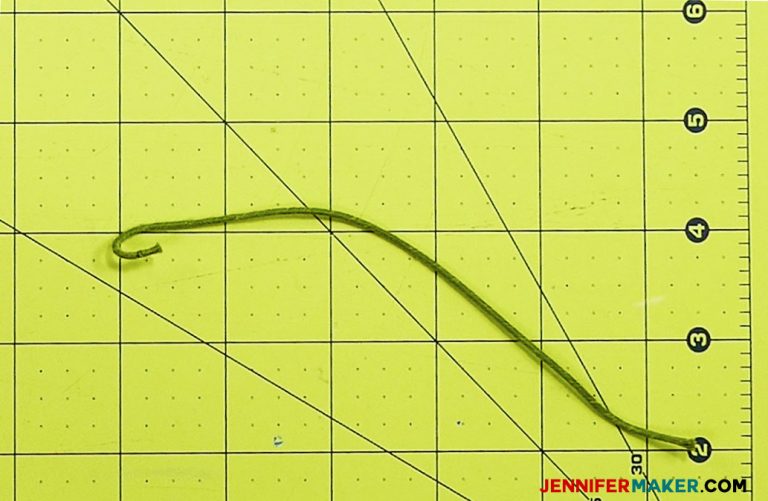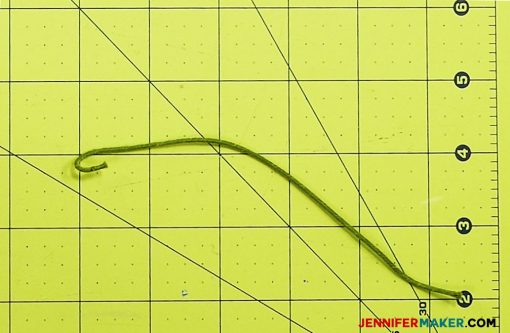 Using that hook, reach into the head from the opposite side of where your rubber band is currently hooked on, grasp the end of the rubber band, and carefully hook it around the rubber band holder directly across from the first one. This is tricky! It took me many tries to get the hang of this.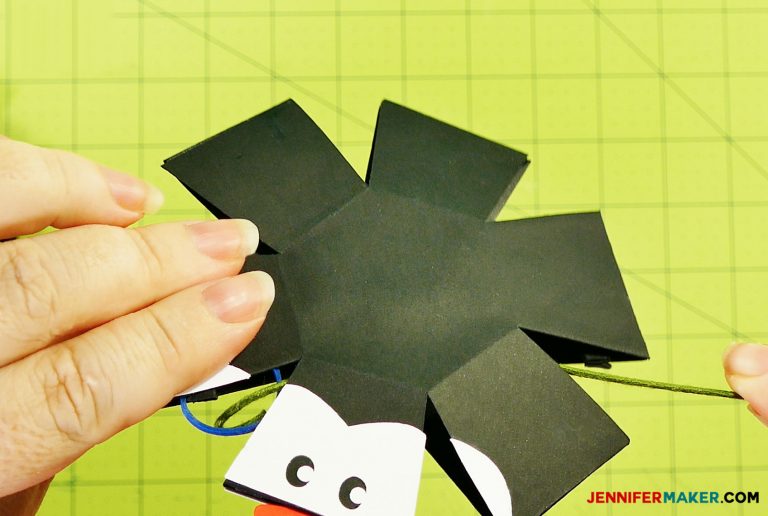 Lastly, reach inside with your hook from the other side, get the rubber band, and wrap it around the last end of the rubber band holders.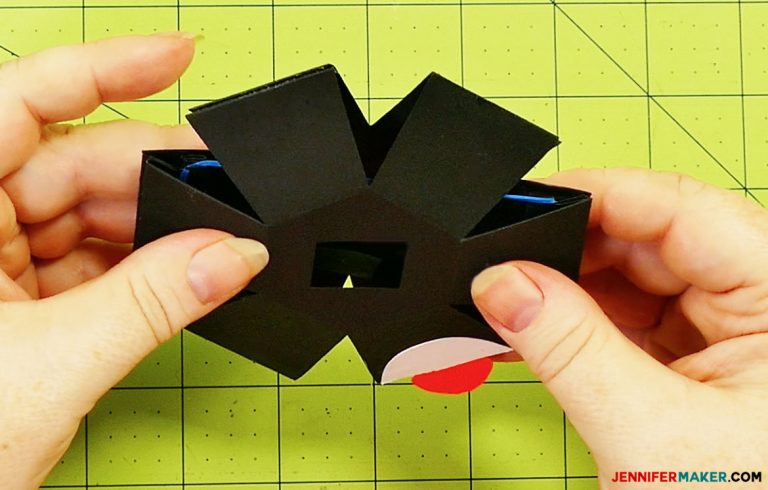 At this point, you should be able to let go and the head will pop into place!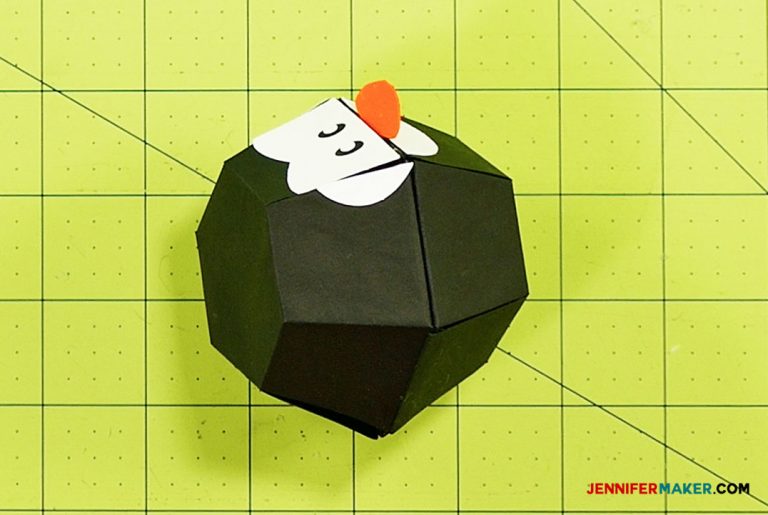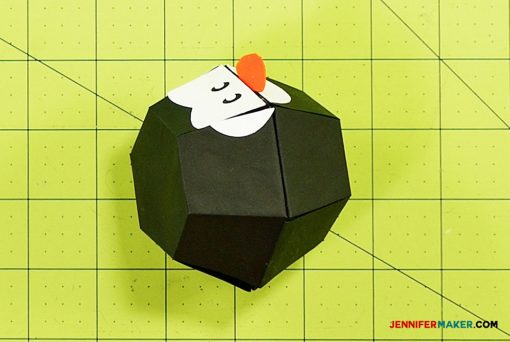 Flatten the head again, turn it over, and make sure the mechanism is sticking out. (You may need to reach in with your hook and pull it out.) Allow the protruding side of the mechanism to catch on the bottom, which will keep it flat.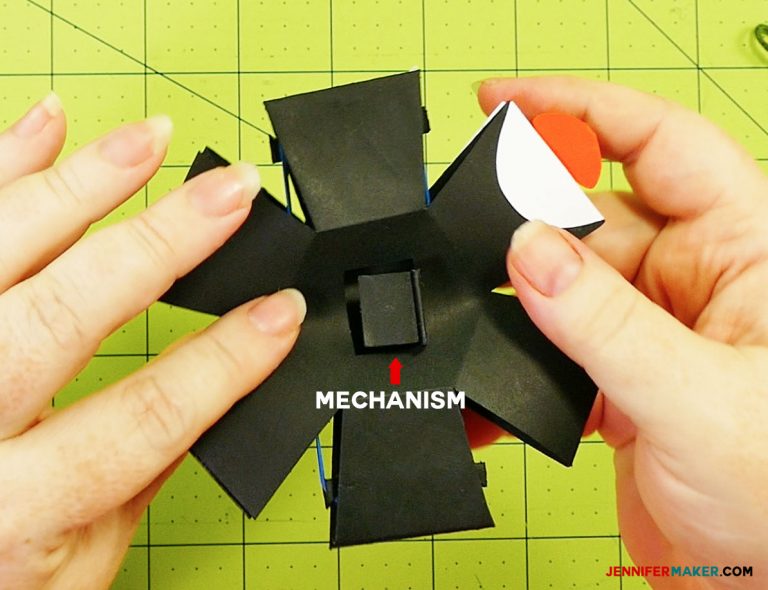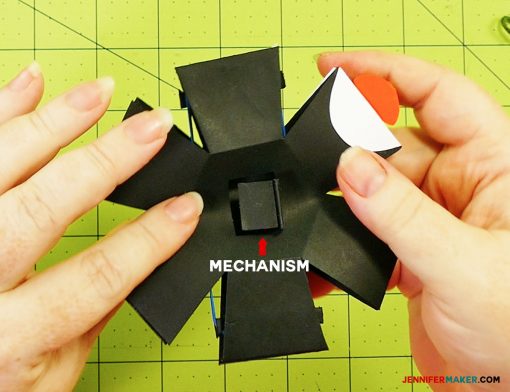 Now drop it on your work surface. mechanism side down. If you did it right, it will pop up! If it doesn't work, check to make sure nothing is impeding the mechanism from being pushed in when it lands on the work surface.
Next fold the two halves of the penguin's body.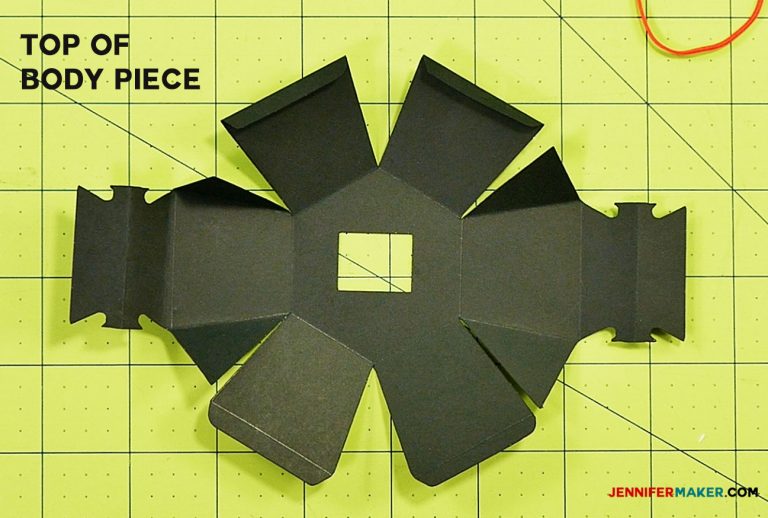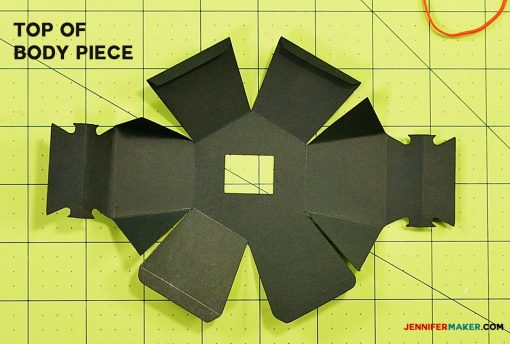 Glue down the triangles, side reinforcement pieces, and rubber band holders, just as you did with the head pieces.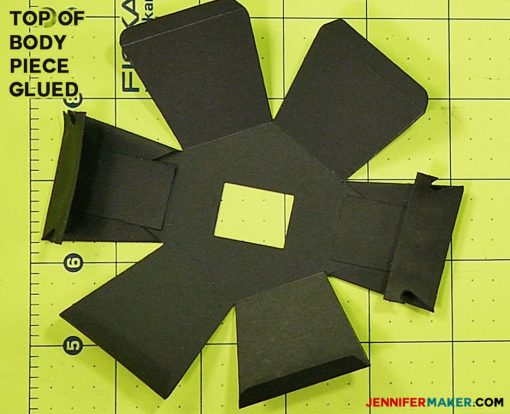 Glue on the white body pieces. Pay careful attention to the arrangement of the black body pieces. Follow the same orientation as in my photos below.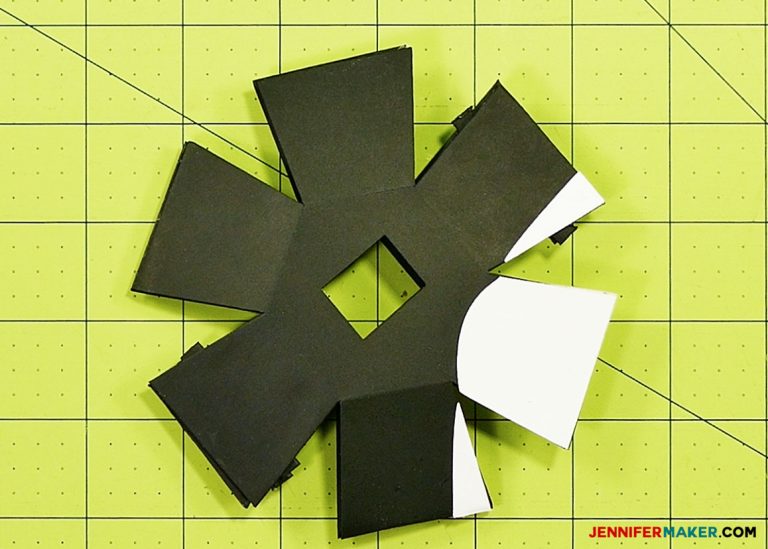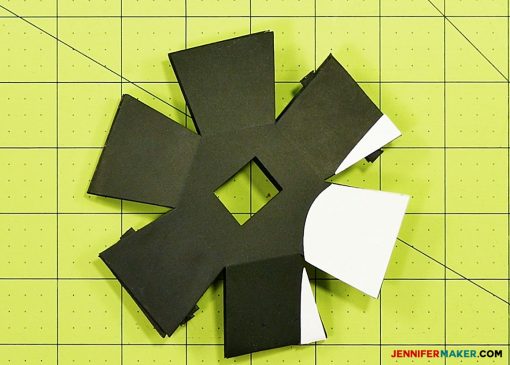 Now insert and hook the size 18 rubberband into the body in the same way you did it for the head.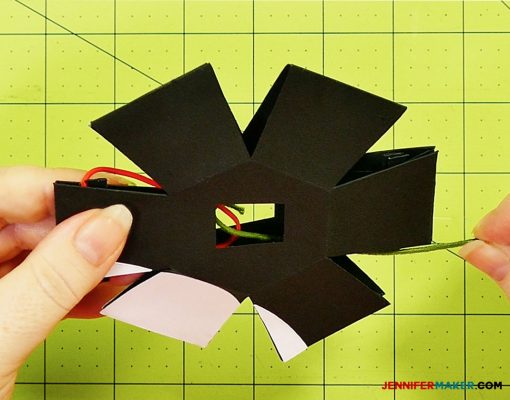 Here is the body with the rubber band in place.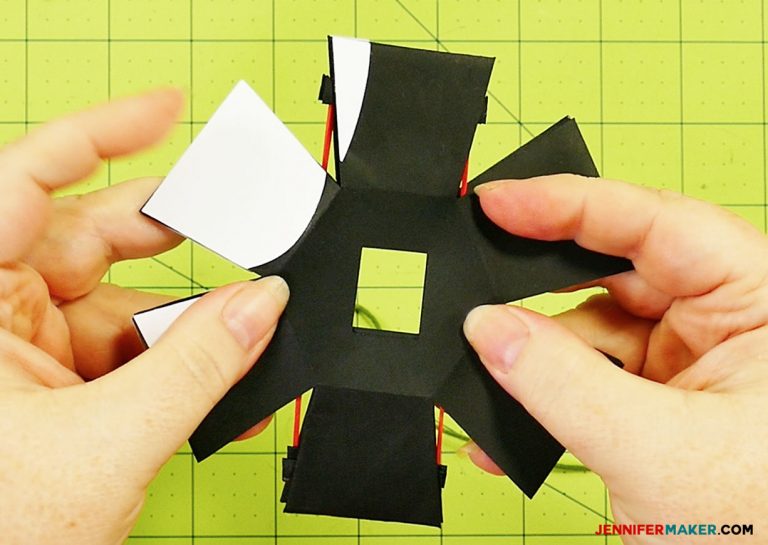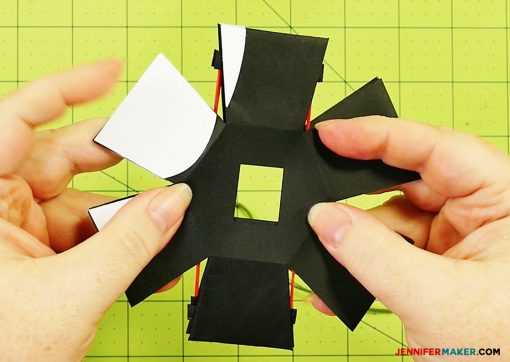 Now you need to glue the head to the body. Line up the rectangles on each one so they match up, then glue. Tip: If your body doesn't seem to be aligning right, turn it over and try again. When you glue it, center the head on the body as much as possible.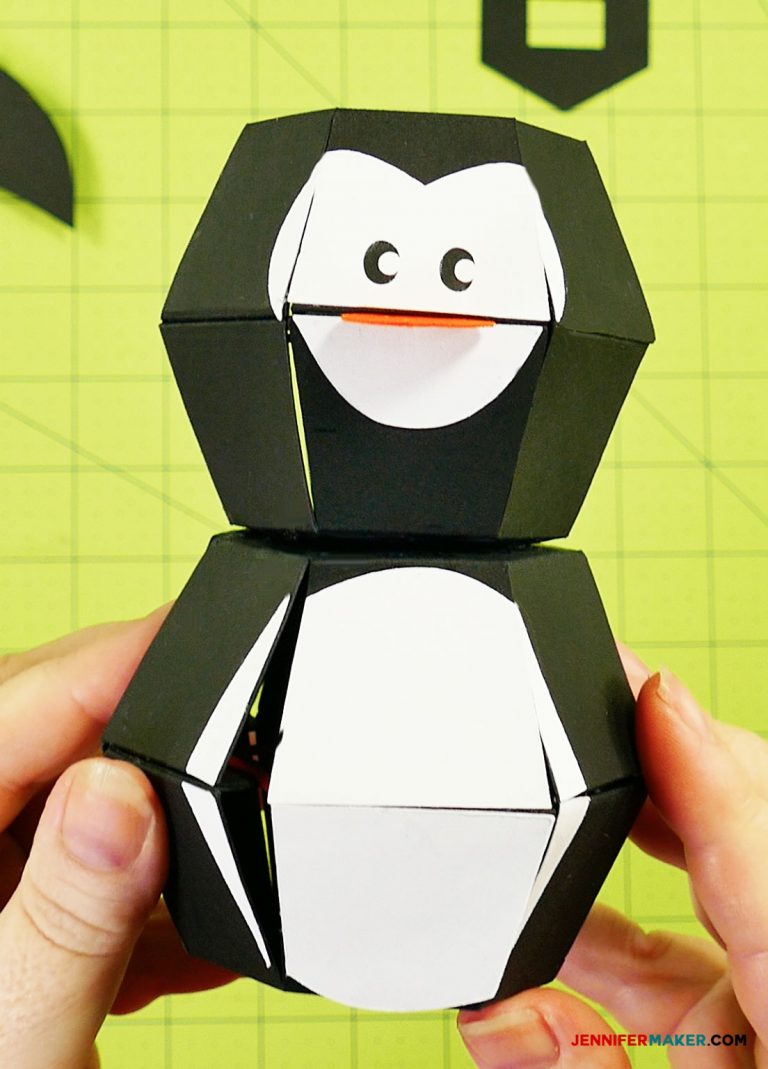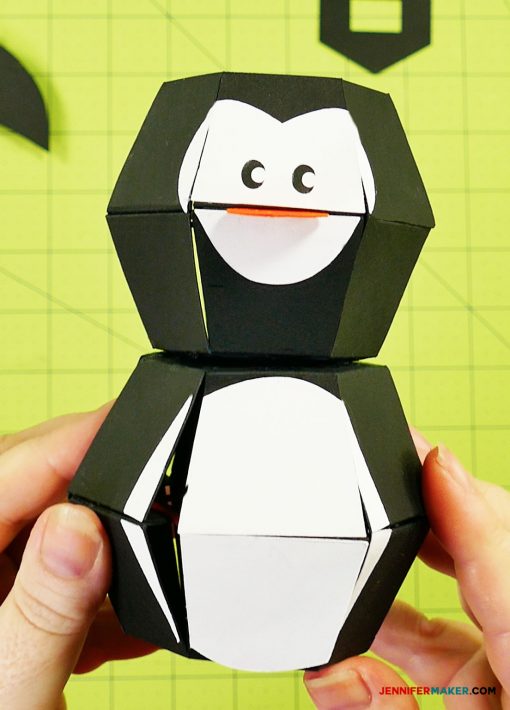 Now glue the reinforcement piece onto the bottom of your penguin paper bomb, being careful it does not impede the mechanism. Check this by flattening it to make sure it all fits properly.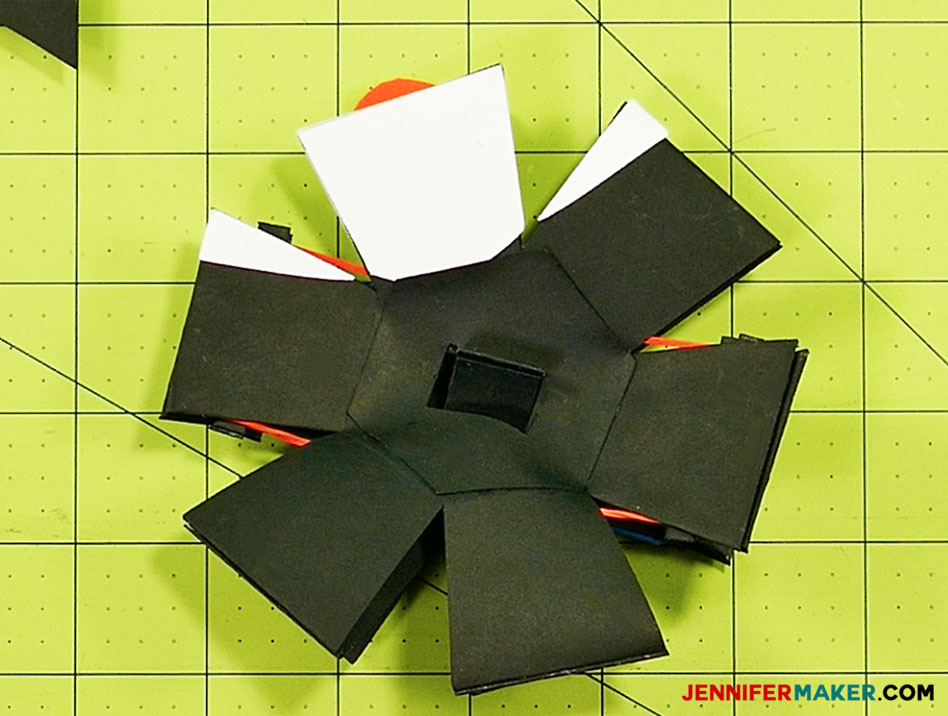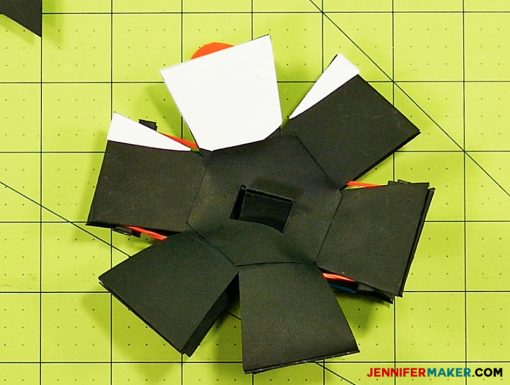 Glue on the orange feet so they stick out on either side of the white part of the body.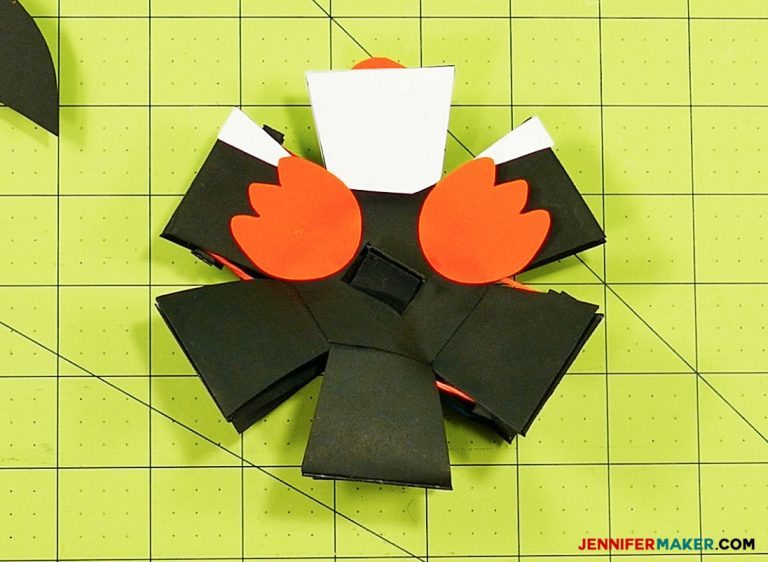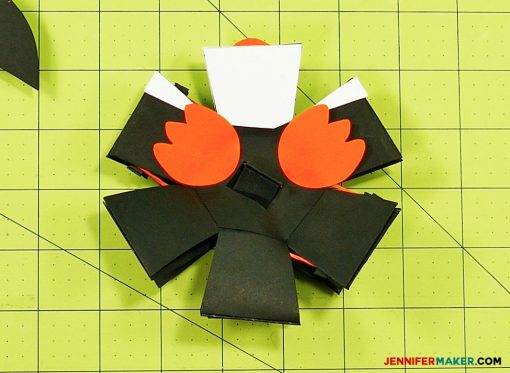 Now stand your penguin up and glue on this wings to either side of his body. I recommend you glue them on so the wings just brush the ground, as this may help him stabilize when he jumps up!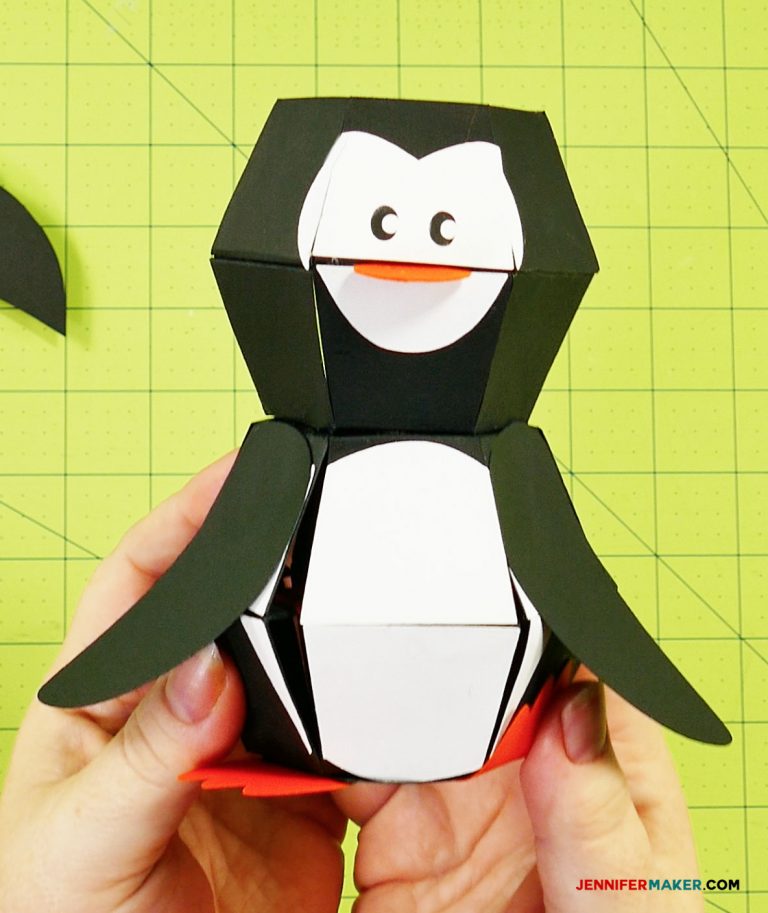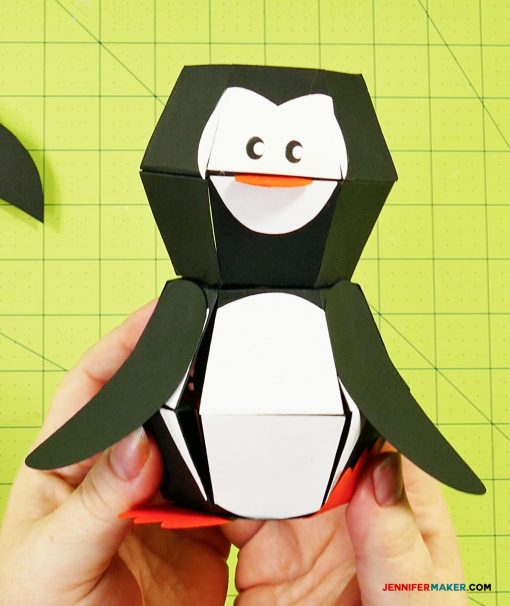 Another way you can stabilize your penguin when he pops up is to put weights on the bottom. I hot glued two dimes onto the bottom and that works pretty well.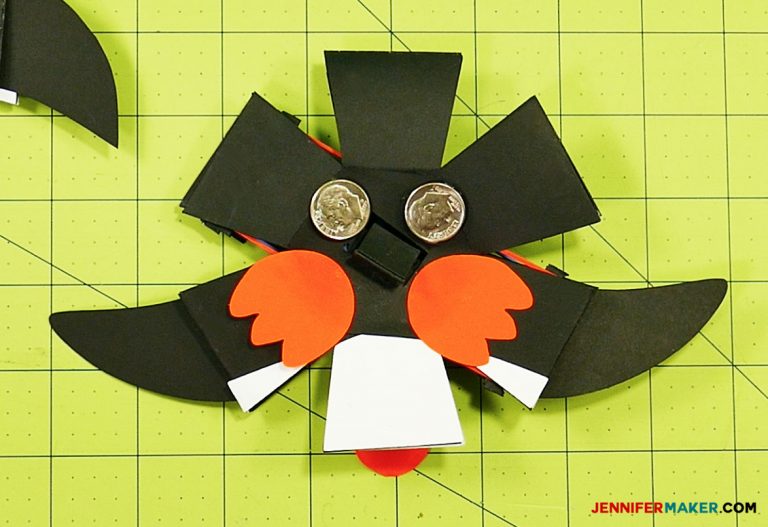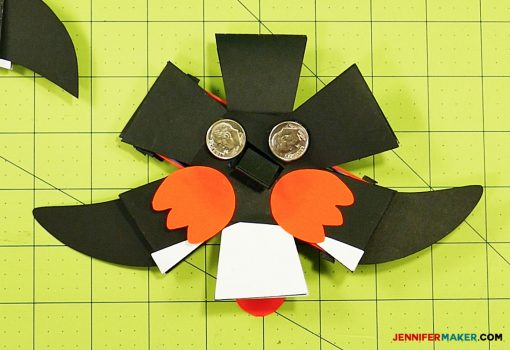 Now it's time to try out your penguin paper bomb. Flatten him, put the mechanism into place (so the protruding part on the tab overhangs the open rectangle underneath), and drop him onto a surface. If you did it right, the penguin will pop right up! Does it not pop up? Make sure nothing is in the way of the tab. If it looks like something is in the way, feel free to widen the opening so it doesn't impede the mechanism.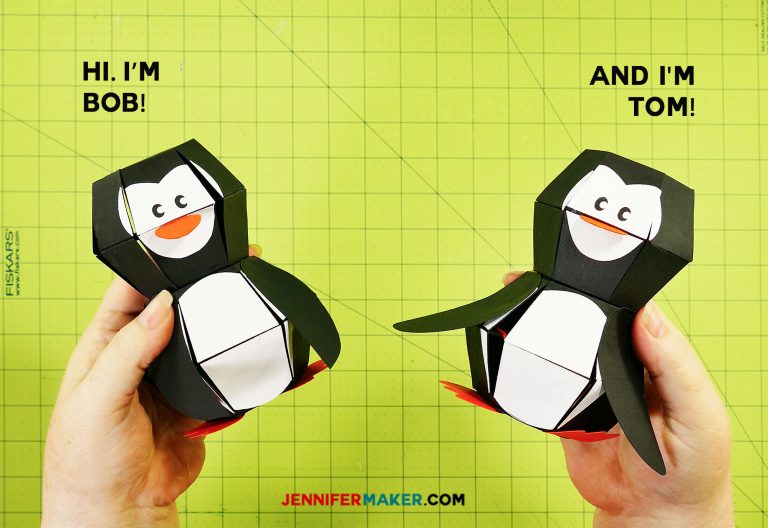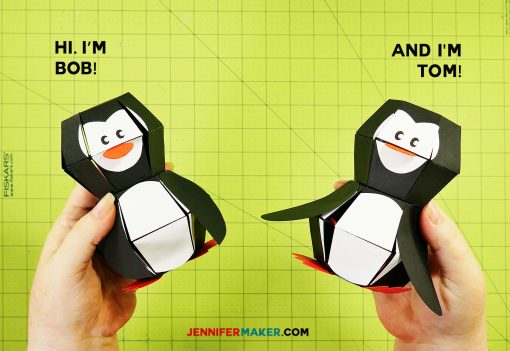 And there we go — you have your very own penguin paper bomb.
Now I have a challenge for you. Make a penguin and give him or her a name. Now take a video of it popping up when you drop it. Put it on Facebook, tag my Facebook page (DIY & Crafts with Jennifer Maker) in it so I see it (like my page first so you can tag it). (No Facebook? Email it to me!) Anyone who does this will get their video and name to my roll of honor on this page. This is a special list honoring everyone who successfully made a penguin that pops up when you drop him! I want to see as many people make penguin paper bombs as possible!
Penguin Paper Bomb Roll of Honor
1. Reader Emma Cogger was the first to show me a video of her working paper bomb!

2. Reader Tonya Brooks made an adorably blingy penguin! She says, "I added some extras to it. This was so much fun and would make cute Christmas cards. I definitely will be making more."
3. Supporter Amy at amygonnacraft made Mr. Fluffles! She says, "Meet Mr. Fluffles having a great fall, he is fun. My daughter loves making him bounce."
So are you ready to do this? If so, here's the files!
Free Cut Files & Pattern for the Penguin Paper Bomb
Get the password for the library with the free penguin paper bomb pattern and SVG/DXF/PDF files here by filling out this form:
If you enjoy paper toys like this, I encourage you to check out the talented designer of the penguin and other kamikara, Hakuri Nakamura and his book. Visit the artist's YouTube channel to see his other creations and support his work!
If you make a penguin paper bomb, please share a photo or video of it with me by emailing me at [email protected] or tagging me on social media with #jennifermaker.
Love,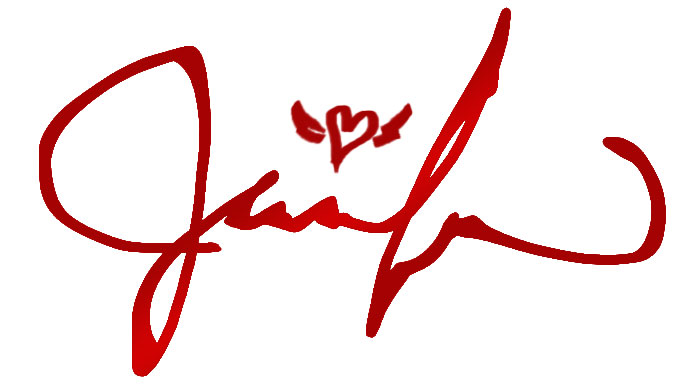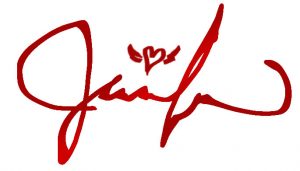 Check Out This Easier & Faster Paper Bomb:

More Fun Pop-Up Papercraft Tutorials
Do you like to do craft projects, too? Share and leave a comment below!