Learn how to clean Cricut mats for better, cleaner cuts and get a free printable cheatsheet to help you use your mats better, too!
If you've ever heard me talk about Cricut crafting, you know that having a sticky Cricut mat is key to cutting success! And the best way to keep your Cricut mats sticky is to keep them clean. But, as we use our mats and cut our more and more things, mats get worn and dirty, losing their stick. This causes materials to shift around while cutting, which can result in bad cuts. So today I'm going to share my tricks and tips on how to clean Cricut mats!
Watch my step-by-step video on how to clean a Cricut mat with a baby wipe or wet wipe!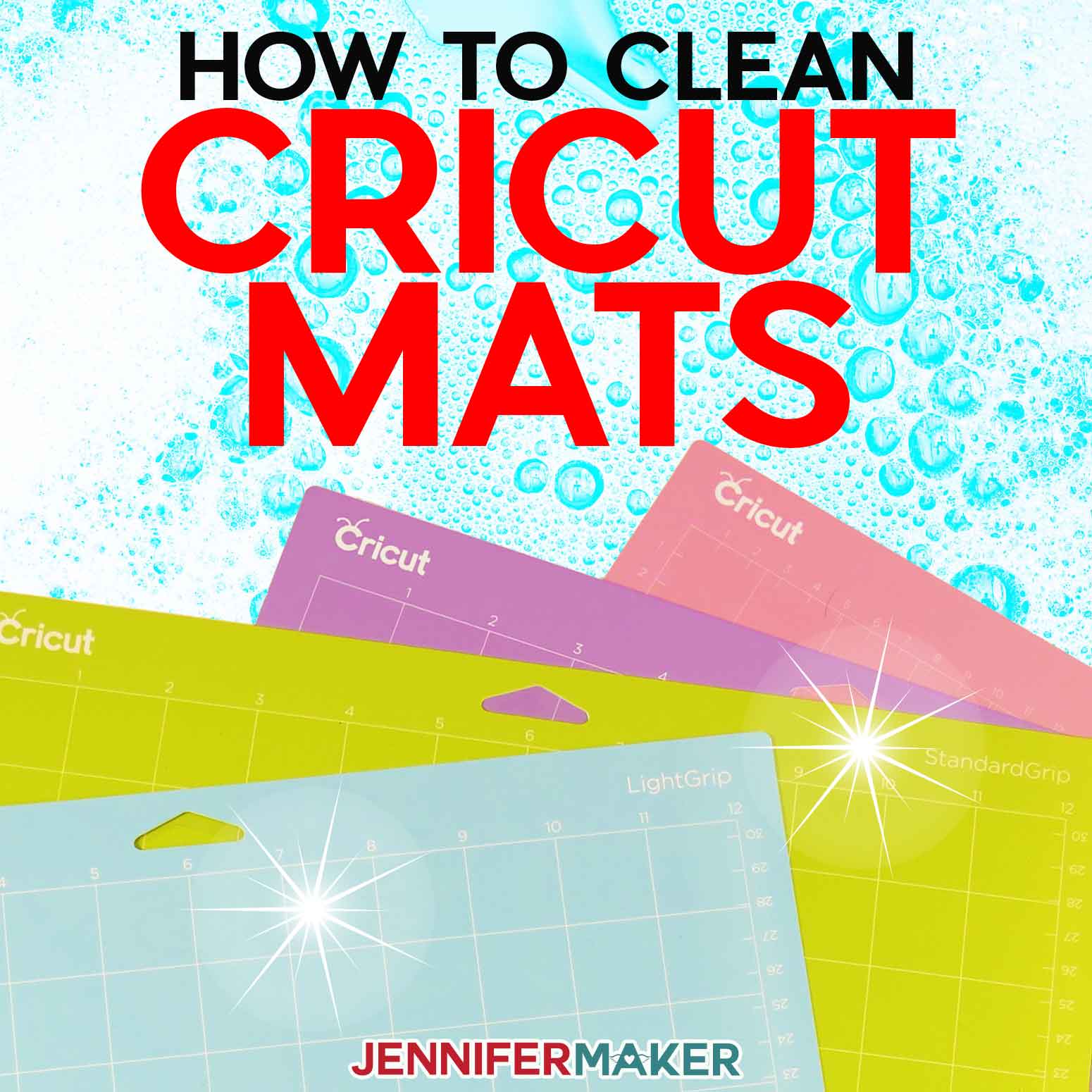 How to Clean Cricut Mats with Baby Wipes
Do you have a Cricut machine mat that is just so well-loved that it just won't keep anything stuck on it? Never fear you can give it a new life with my favorite way to make my mat sticky again! Just use alcohol-free baby wipes or wet wipes to wipe down your cutting mat!
If it's particularly dirty with fibers or what-not, wipe in small circles all around the entire mat until it's clean then allow it to dry which usually takes about ten minutes or so for me. You can lie them flat while they dry, or hang them on a drying rack—just be sure to take them down when they are dry so they don't warp over time.
Not only will is clean your mat but it'll help retain some of its stickiness, too. I have a mat that I'd used well over a year ago and when it lost it stick I just put it in a drawer and then completely forgot about it. I later pulled it out because I needed a new sticky mat and I couldn't find one and I didn't want to go to the store to buy any one. So I wiped it down the old one with the wet wipe and it became sticky and usable again!
Note: Do not clean the pink Fabric mat this way — you should only use a lint roller and tweezers on those mats.
How to Clean Cricut Mats with Dish Detergent
If you don't have alcohol-free baby wipes or wet wipes handy, you can also use a gentle dish detergent. To do this, run lukewarm water (NOT hot water ) over your machine mat along with a small amount of dish detergent, such as Dawn dish soap.
Cricut says you can use a plastic, hard-bristled brush to gently scrub the warm soapy water in a circular motion until the entire surface of the mat had been cleaned. Be sure you scrub gently, however, as it is possible to scrub the adhesive off — so it's key that you use a brush, not a scrubby sponge. When done, pat dry with a paper towel and then allow your Cricut mat to air dry completely, and it should be sticky once again!
Note: Do not clean the pink mat this way — you should only use a lint roller and tweezers on those mats.
What About Other Cricut Mat Cleaning Methods?
You may have heard that you can Awesome cleaner from Dollar Tree — or another cleaning product — on your Cricut cutting mat. The dollar store Awesome spray does NOT work for me and my mats, and I don't advise you use it.
You may also have heard that about people stripping their mats down with an adhesive remover and then using an adhesive spray or repositionable adhesive solution to restick them. I definitely do not advise using any sort of spray adhesive, because the adhesive can get into your machine's rollers, mess up your machine, and void your warranty.
How Else Can I Do to Get Clean Mats?
There's more you can do before your mats get to the point where you're desperate! Here are more ways to keep your Cricut mats clean:
DO store your Cricut mats on a flat surface — do not roll, fold, or set them on their ends. I think it works best to get some hooks (Command Strip hooks work great) and hang them up near your Cricut! This prevents your mats from falling on the floor or getting in the way of pet hair and dust. Watch this video for inspiration!
DO remove the plastic protective cover before you put your material on your mat, keep it safe while cutting, and then replace it as soon as you're done cutting. This cover helps it stay cleaner.
DO use the right mat for your material. When in doubt, use a stickier (stronger) mat than is needed. Get my free Cricut Mats 101 cheatsheet (see the bottom of this post) and print it out so you always know which mat to use for which material! You can also learn more about the different mats and when to use which one when in my Cricut Mat guide!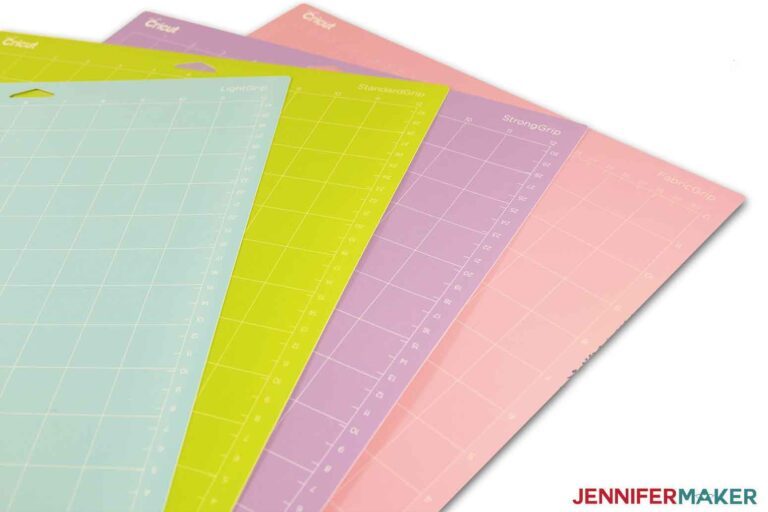 DO understand that messy materials like glitter vinyl and felt will reduce the stickiness of your mat over time and factor that into any budgets you have for supplies!
DO rotate your mat 180° from time to time when placing materials on as it will extend the life of your mat. Watch this video to see how this works!
DO move your cut pieces to the inside of your mat on the Prepare screen before cutting — the edges of your mat tend to lose their stickiness the fastest.
DO NOT touch your mat with your fingers a lot … the oil from your fingers makes the adhesive break down faster.
DO use a plastic scraper, a plastic gift card, or old credit card with medium pressure to remove little bits of material from your cutting mat! Just drag the edge of your scraper tool across the mat to get those pesky bits of paper up! Don't push down so hard that you actually scrape off the adhesive. Watch this video to see how it works!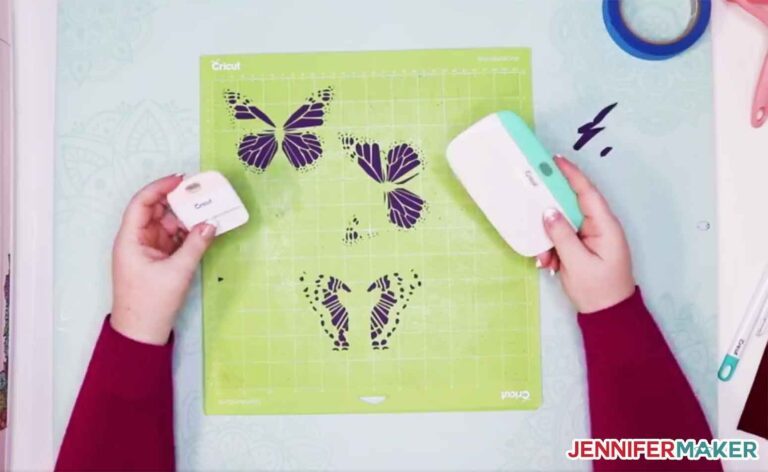 DO clean your mats when they no longer seem to hold your material in place. A sticky cutting mat is critical for success!
DO use a lint roller to pick up large debris and big pieces on your cutting mat! Watch this video to see how it works!
DO understand that mats are a consumable, and will not remain sticky and viable for the life of your Cricut cutting machine. When your mats do not get sticky after cleaning any more, it's time for a new mat. Expect to replace them every few months, depending on how often you use them.
DO consider placing a piece of transfer tape or contact paper on top of your mat, sticky side up, if you are cutting messy things like felt. This can make it easier to clean your mat later! Watch this video to see how it works!
Click Here to get my free printable Cricut Mats 101 cheatsheet with a handy chart of what materials you should cut on which mat!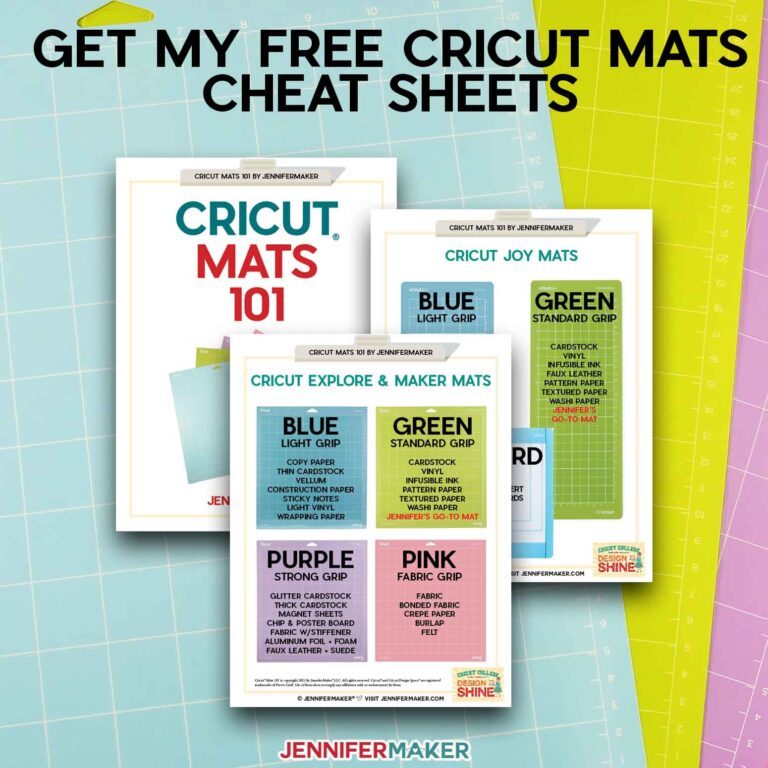 Did one of my Cricut mat cleaning tips and tricks work for you? Let me know — I love to know I've helped you! You can share your success in our Facebook group or tag me on social media with #jennifermaker.
Love,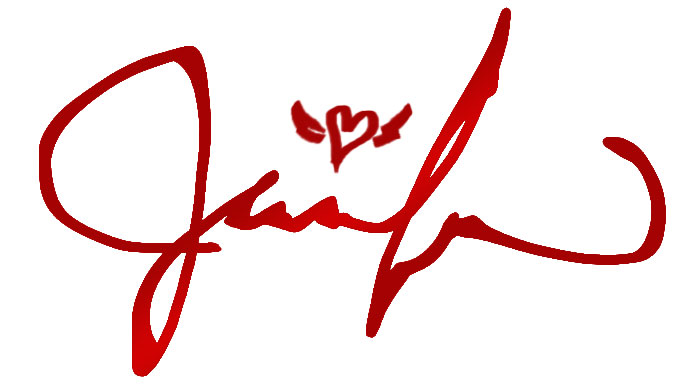 Want to remember this? Save this How to Clean Cricut Mat tutorial to your favorite Pinterest Board!