The best DIY sign ideas for your home and family! Use this giant list of sayings and sentiments to make cute wood signs, welcome home plaques, and decorative wall art.
So we can make DIY signs, but what exactly do we put on them? Guess and search no more! I've gathered together a huge list of the best sign sayings, sentiments, and quotes for your signs. These DIY sign ideas are categorized by location in your home, as that's where most of us put our signs, to make it easier for you to hone it on just the right sign saying or sentiment!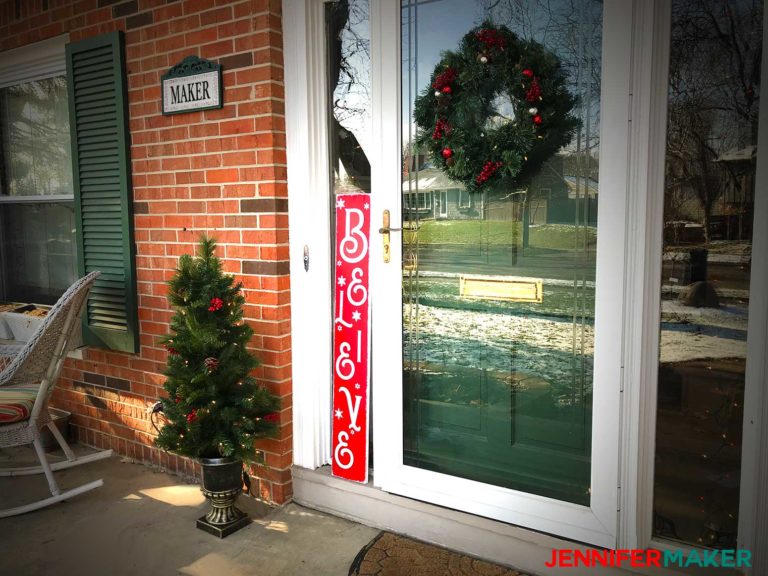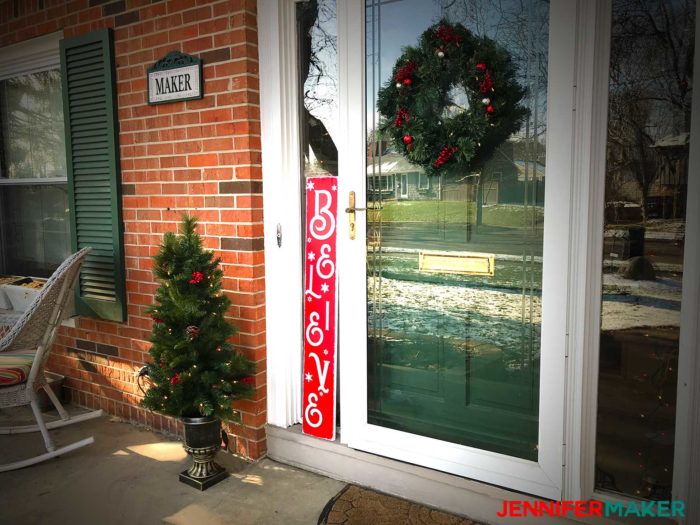 Please note that I have not checked every sign saying, sentiment, phrase, or quote to determine if they are copyrighted or trademarked, which is possible. It's important to note that quotes are considered intellectual property, and the legal rights to them belong to the author — this includes song lyrics, TV and movie quotes, and quotes from speeches. For example, did you know "Let's get ready to rumble!" "Show me the money!" and "BAM!" are trademarked? To use legally use protected sayings, you need to either have permission from the owner or they have been created prior to 1923 and have an expired copyright date. Learn more about slogan and short phrase copyrighting here. I present these ideas for your PERSONAL use and do not make any claims as to whether they are legally available to use.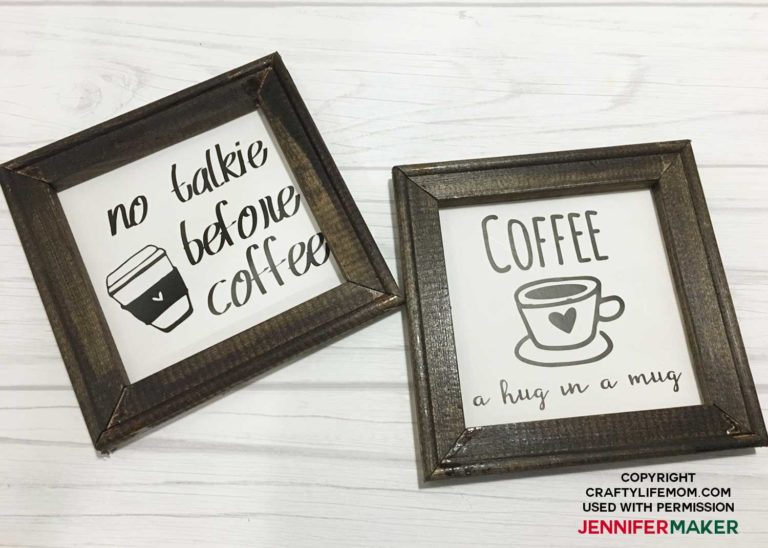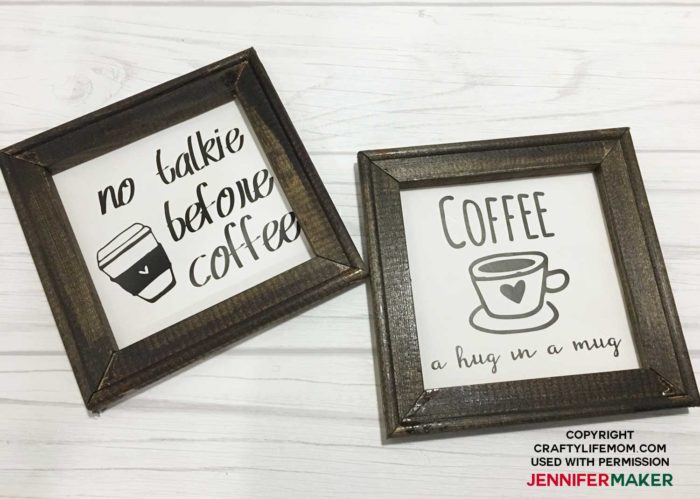 Sign Ideas for Your Home and Front Porch
Welcome
Welcome Home
Home Sweet Home
Blessed
Enjoy Every Moment
Cherish Every Moment
Think Big / Worry Small / Laugh More / Stress Less
Live Simply
Happiness Comes in Waves
Make Every Day Count
My Worries are Few Because My Blessings Are Many
This Is Us
Enjoy the simple things
Everyday is a Fresh Start
Home is Where My Heart Is
We are Grateful and Thankful and Blessed
This Home is Filled with Love and Laughter
It's Good to Be Home
Our Nest
Home is laughter, stories, tears, hugs, nourishment, roots, wings, support, comfort, and life-long joy
Home is where we go to fill up our hearts / home is where we recharge with the fuel of comfort and endless love
Bless our home with love and laughter
Sign Ideas for Your Living Room, Family Room, or Great Room
Gather
Friends Gather Here
Family and Friends Gather Here
There's No Place Like Home
Happiness is Homemade
Home is Wherever We're Together
Family
Family: Where Life Begins and Love Never Ends
Relax
Thankful
Come as you are
Sign Ideas for Your Bedroom or Hallway
Marriage Rules (Share / Forgive / Encourage / Trust / Be Honest / Smile / Laugh / Love )
Always and Forever
Mr. & Mrs.
Together is a Beautiful Place to Be
You + Me = Us
You & Me
You will forever be my always
Forever and always no matter what
You are my sunshine
Sign Ideas for Your Kitchen or Dining Room
Eat
Let's Eat
No Talkie Before Coffee
Just Beat It / Chop It Like It's Hot / Just Roll With It
Stressed Blessed & Coffee Obsessed
The dishes are looking at me dirty again
If you feed them they will come
Coffee Bar – Love is Brewing
Take Life One Sip at a Time
Plunge In To The Day
Love You A Latte
Espresso Your Mind
This Kitchen is Seasoned With Love
Good moms have sticky floors, messy kitchens, laundry piles, and happy kids
Farm Fresh
Market Fresh
Cafe
Eat Drink and be Thankful
All I need today is a little bit of coffee & a whole lot of blessings
Sign Ideas for Your Bathroom or Powder Room
Bathroom Rules (Always Use Soap / Change the Toilet Paper Roll / Brush Your Teeth / Put the Seat Down / Flush the Toilet / Be Tidy and Wash )
Wash / Brush / Floss / Flush
Soak / Lather / Rinse / Repeat
Sign Ideas for Your Laundry Room
Laundry Schedule (Sort: Today / Wash: Later / Fold: Eventually / Iron: Ha Ha )
I was going to throw in the towel then I remembered how much laundry I already have
Laundry (Wash / Dry / Fold )
Laundry: Drop Your Pants Here
It's About to Go Down
Sign Ideas for Your Mud Room
Mud Room – The Dirt Stops Here
Sign Ideas For Your Craft Room
Create
Make
Craft a life you love
This is my happy place
I'm so crafty I sweat glitter
I craft therefore I am
She believed she could craft so she did
Been there, crafted that!
The desire to create is one of the deepest yearnings of the human soul.
Keep calm and craft on
Crafting is the answer — who cares what the question is
Classy and crafty
Being crafty isn't just a hobby… it's a way of life
Makers gonna make
Eat. Sleep. Craft. Repeat.
Creativity is a mess and I'm very creative
Money can't buy happiness but it can buy craft supplies
I was crafty when it wasn't cool.
Who needs fingerprints when you have hot glue?
Love to craft.
Craft The Love
When life gives you hands, make handmade
Make something every day.
My craft stash isn't too big; my craft room is too small.
Live. Love. Craft.
Every day is a good day to craft.
I craft. Get over it.
Craft like no one's watching.
If you can't stand the mess, get out of the craft studio
In crafting there are no mistakes, just unique creations
Will work for craft supplies.
Craftiness is happiness
Crafting is the best medicine.
Craft happens here.
Being creative is not a hobby, it's a way of life.
Love is a well stocked craft room
All good things come to those who craft.
Craft a life you love.
All good things come to those who craft.
Love Sign Ideas
Do All Things With Love
Live / Laugh / Love
Let's Build a Life We Can Love
I'll Love You to the Moon and Back
And so together they built a life they loved
The love of a family is life's greatest blessing
Live the life you love
You are loved
Love lives here
Family is a world created by love
General Sign Ideas
Be Kind / Speak Truth / Love Others / Show Grace / Work Hard / Be Grateful
You only life once / Go ahead & live your adventure
You are my sunshine / my only sunshine / you make me happy / when skies are grey / you'll never know dear / how much I love you / please don't take my sunshine away
Family Rules: Show Compassion / Have Fun / Keep Your Promises / Smile / Do Your Best / Be Kind / Be Silly / Share / Love One Another / Say I'm Sorry / Pray / Forgive / Dream Big / Hug Often
Follow your heart
You got this
Be happy
Today is a good day to have a good day
Choose happy
Choose joy
Always stay humble and kind
Begin each day with a grateful heart
Never give up
The best is yet to come
Get my free SVG designs for your DIY Sign Ideas!

If you have other ideas for sign sentiments, let us know in our Cricut Facebook group or tag me on social media with #jennifermaker and we'll add it to the list!
Love,