Today is my birthday and I had two plans for treating myself: making bath bombs and working on my blog. Two days ago I bought the materials for bath bombs, but lacked the time to work on them. Yesterday my mother, sister, and niece came over for my birthday and guess what they surprised me with? A Bath Bomb DIY Party!! I kid you not — somehow, they just knew what I'd like. And I took tons of photos to share with you here. This was the best birthday adult party idea ever! So you'll find two different DIY bath bomb recipes here (one with citric acid and one without) along with ways to create your own bath bomb makes from unusual things.
Want to save this project? Enter your email below and we'll send the project straight to your inbox.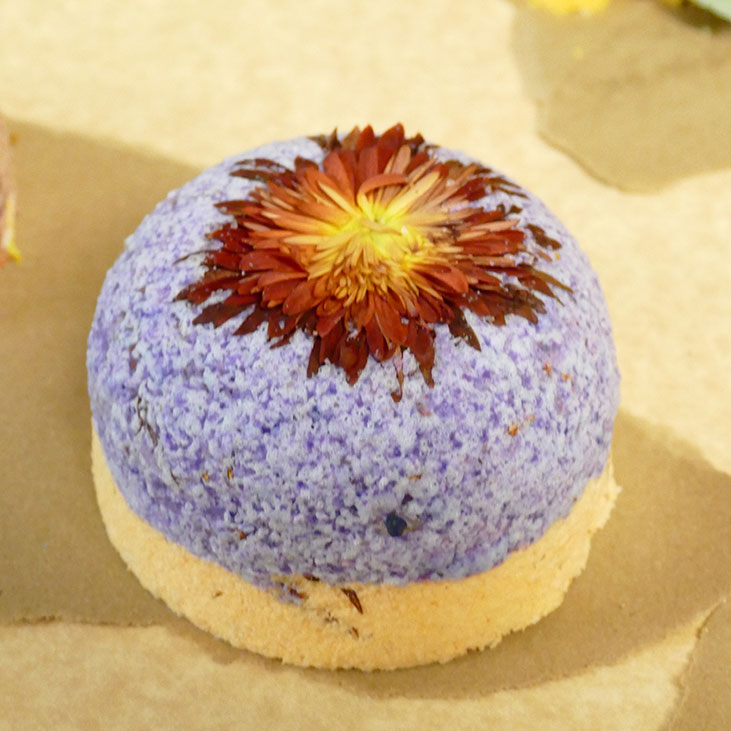 Funny story — my sister couldn't find bath bomb molds, so she brought tennis balls to use instead! Greg cut them in half and we turned tennis balls into DIY bath bomb molds!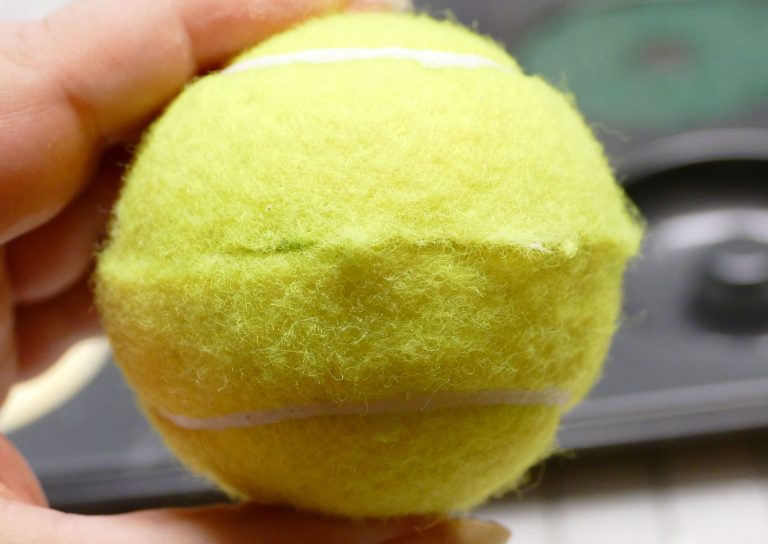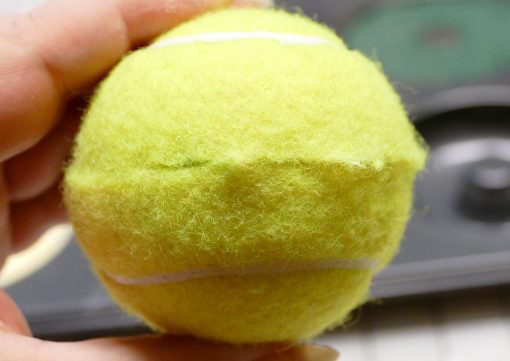 This tennis ball became a mold for our bath bombs!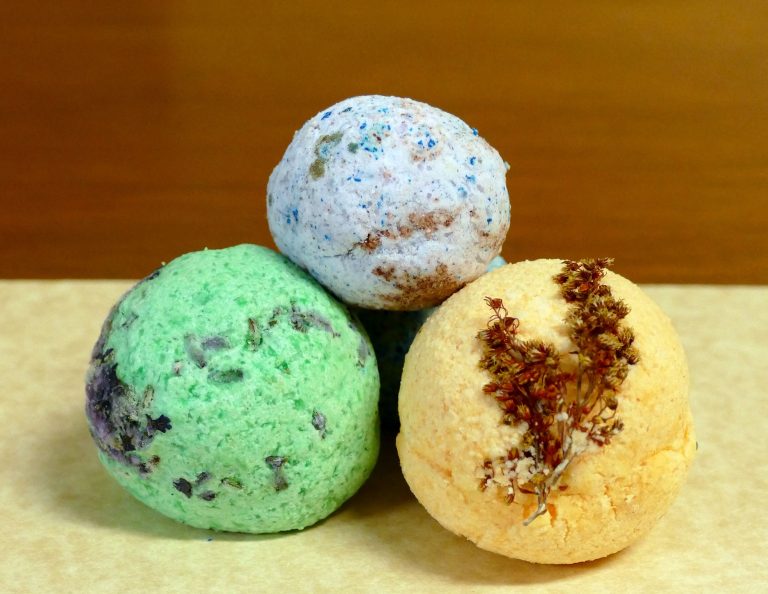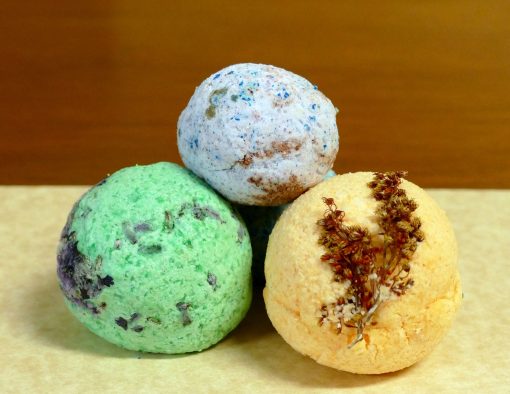 Traditional bath bombs in fun colors, smells, and textures!
What is a Bath Bomb?
A bath bomb is something you can put into your bath to make it fizzy and smell great. Bath bombs are hard-parked balls, tablets, and other shapes that contain substances that effervesce when they get wet. Some people also call these bath fizzles. They were popularized by LUSH Cosmetics — I bought my first bath bomb at the LUSH store in Disney Springs at Walt Disney World many years ago.
Let's make some bath bombs! This post contains some affiliate links for your convenience (which means if you make a purchase after clicking a link I will earn a small commission but it won't cost you a penny more)! Read my full disclosure policy.

Bath Bomb DIY Materials
Here's what you'll need to make bath bombs.
Bath Bomb DIY Recipes
We found two ways to make bath bombs—one with citric acid, and one without. I will share both with you here as it can be hard to find citric acid (my sister found it in the canning section of her local Wal-Mart).
Bath Bomb DIY Recipe + Tutorial (Party or Holiday Gift!)
Ingredients
1/4 C. Baking Soda
1/8 C. Epsom Salt
1/8 C. Cornstarch
1/8 C. Citric Acid
1 1/2 teaspoons coconut oil (melted to a liquid) or vegetable oil
15-20 drops of your favorite essential oil(s)
1 teaspoon of water
Gel food coloring as needed
Instructions
Put the dry ingredients in a large bowl and whisk together. In a separate bowl, mix the wet ingredients. (Note: If you don't have gel food coloring, you can use the regular food coloring but reduce the water by half.) Scatter the wet ingredients slowly around the top of the dry ingredients and stir quickly to avoid activating too much of the citric acid. If you get too much fizzing, add the wet ingredients more slowly. Stir until everything is mixed. Now spoon into your mold and allow to sit for at least an hour (or pop in the freezer for at least 15 minutes). Wait 24 hours before first use. Store in an airtight container.
https://jennifermaker.com/bath-bomb-diy-recipe-tutorial-party-gift/
Bath Bomb DIY Recipe without Citric Acid
To make a bath bomb without citric acid, simply use 1 Tablespoon of Cream of Tartar in places of the 1/8 cup of Citric Acid in the recipe above. Otherwise, everything else is the same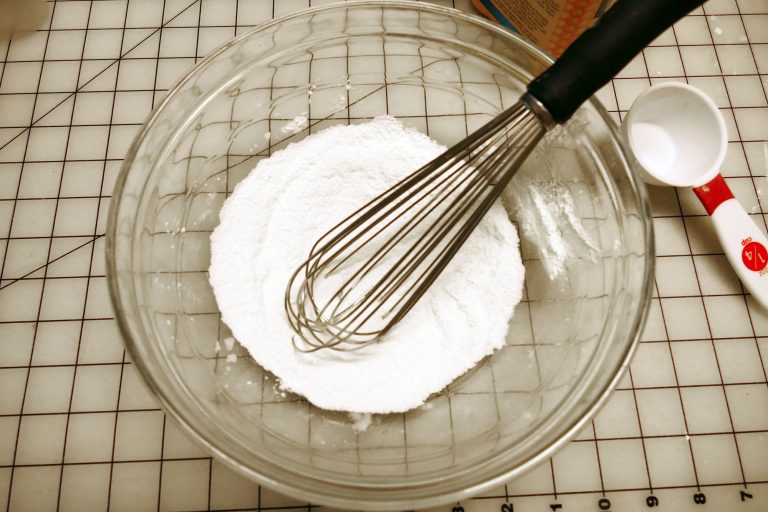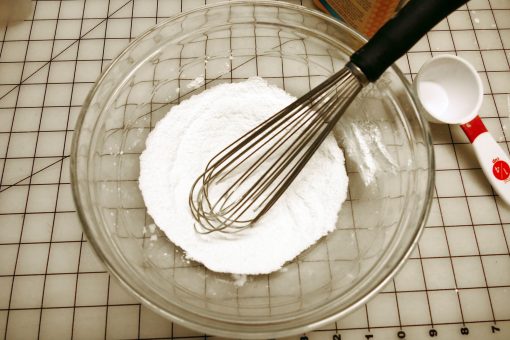 Bath Bomb DIY Notes & Tips
We used both regular food coloring and gel food coloring, and we noticed a big difference between them. The bath bombs with regular. liquid-based food coloring puffed up too much, dried too slowly, and, in some cases, seem to activate the citric acid long after we put them into the mold. Thus, we found that if you use regular food coloring, decrease the amount of water to 1/2 teaspoon (or possibly even no water if you use a lot of liquid-based food coloring).
Experiment with putting different things in your bath bombs. We added dried flowers to great effect! We also tried hiding wiggly worms and little rubber duckies inside the bath bombs while we were molding them.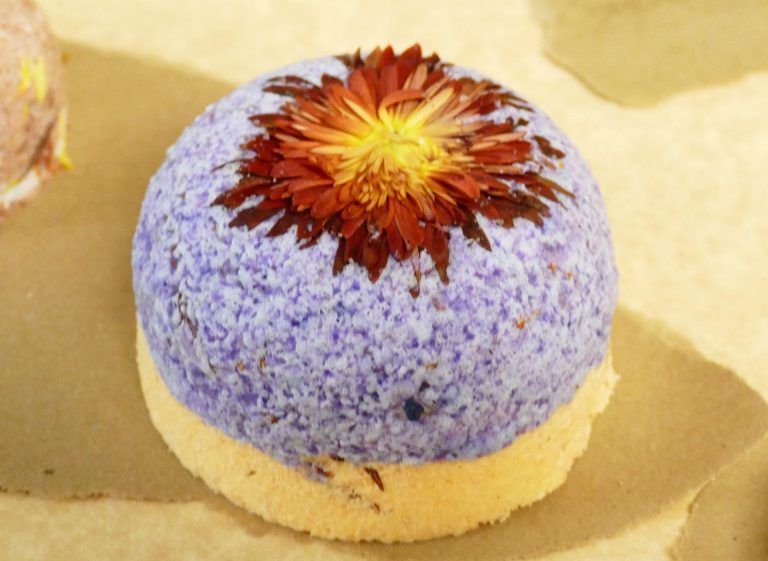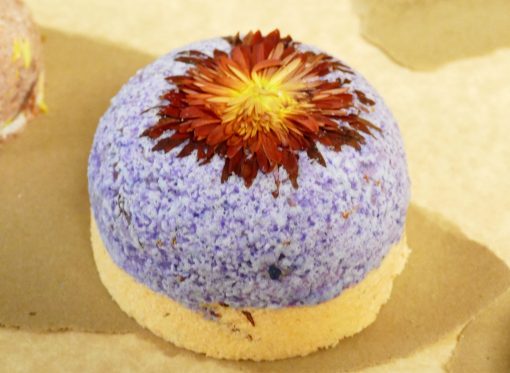 Bath Bomb DIY Party
We had the BEST time making bath bombs. We made a variety of bath bomb styles, shapes, and smells. It was a blast. If you're thinking about a bath bomb diy party, you'll want to bring enough supplies and fun stuff for everyone. See my tutorial below for ideas. We found it worked best to make up a huge batch of the dry ingredients for everyone to scoop from, and then add the wet ingredients. Be sure to allow enough time for the bath bombs to dry, or use molds that your partygoers can take home.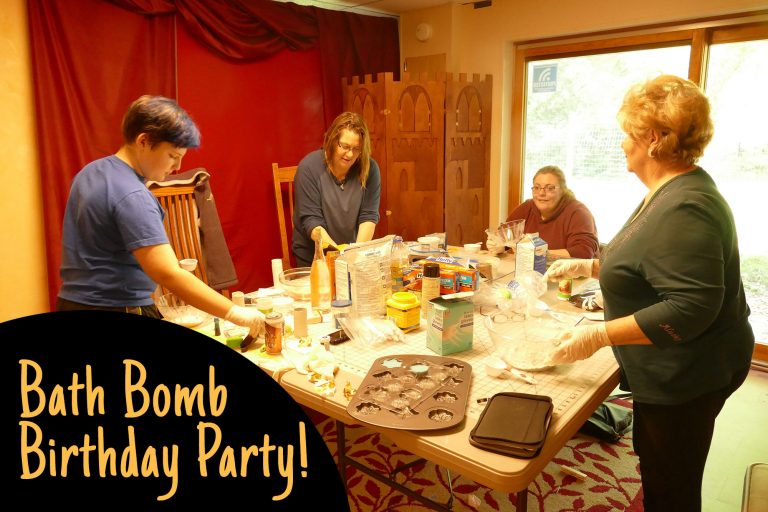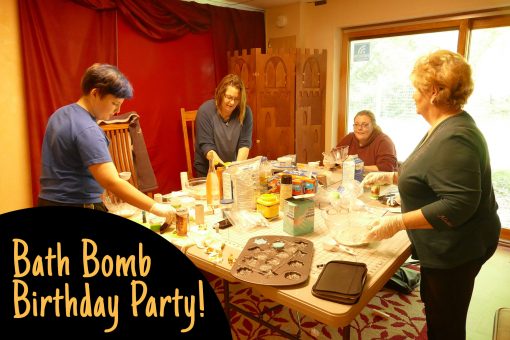 Bath Bomb DIY Molds
Bath bombs are traditionally in a ball shape. My sister checked the craft stores for those clear plastic ornaments that come apart, but no one was stocking them. So what did she do? She bought tennis balls and Greg cut them in half with a bread knife! Genius! They worked perfectly, too.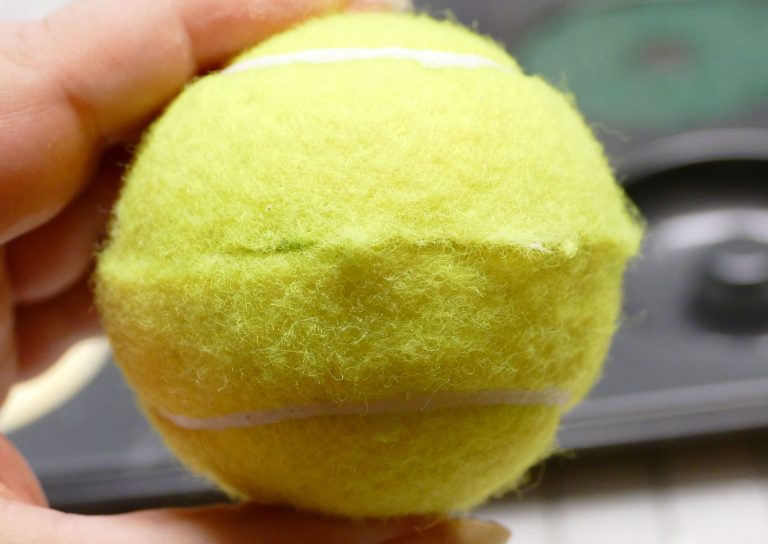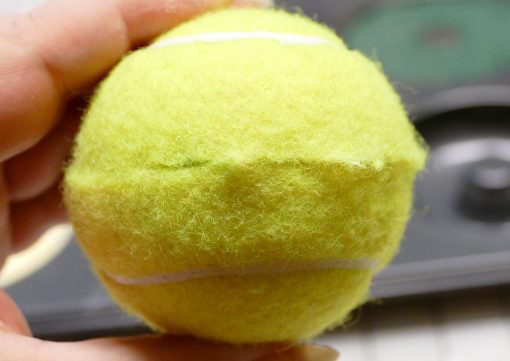 Other things we used for molds were just things we found around the house, such as:
The donut molds produced adorable donut-shaped bath bombs. The funny thing is we didn't even have a donut mold until Alexa took a break from making bath bombs to go out to a yard sale with Greg. And there they found — you guessed it — a donut mold! Great timing!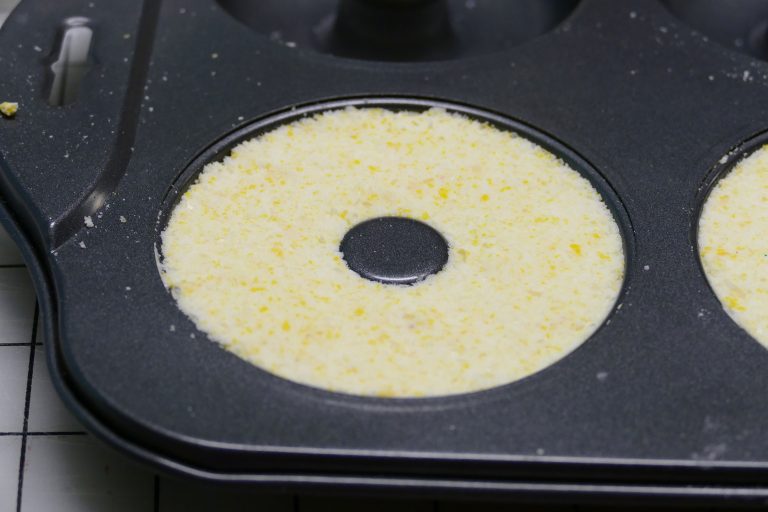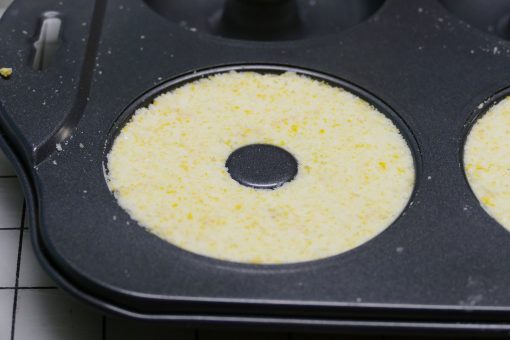 I got a frosted look to the "donut" by putting a different color of bath bomb mix in the very bottom, then filling up the mold with the donut-colored mix!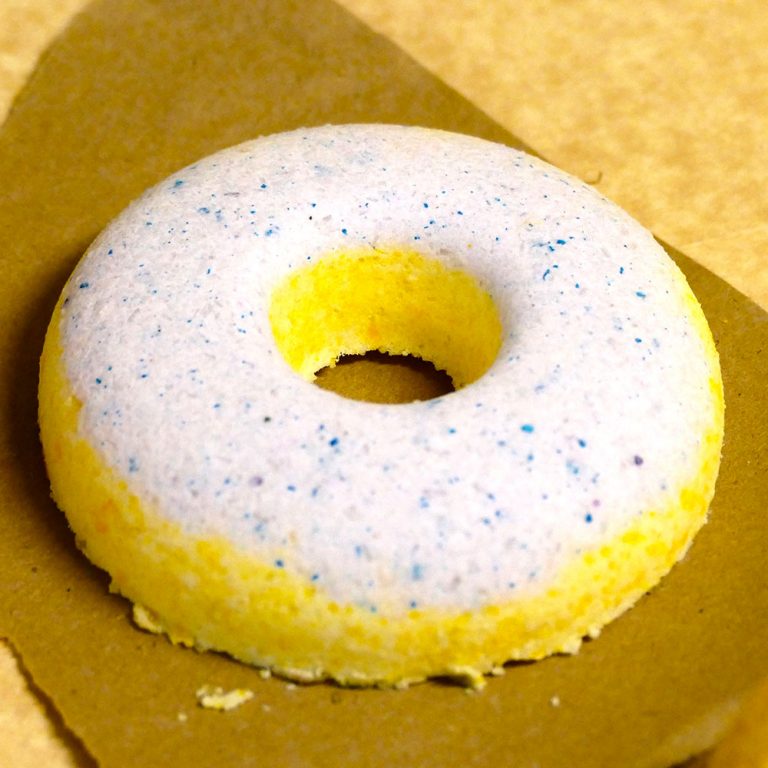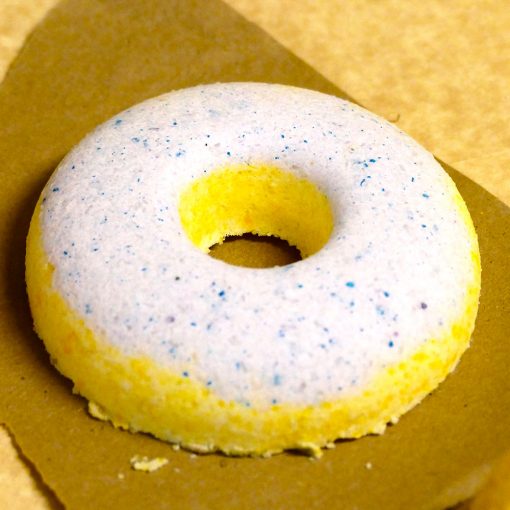 Here are all the bath bombs we made yesterday!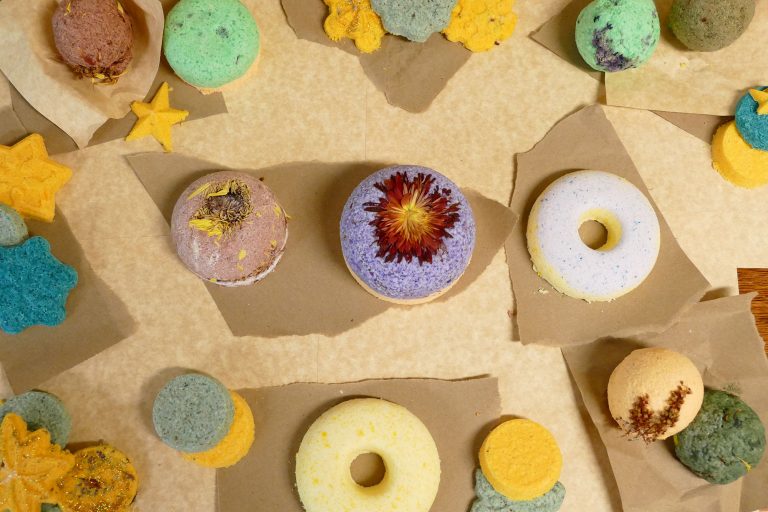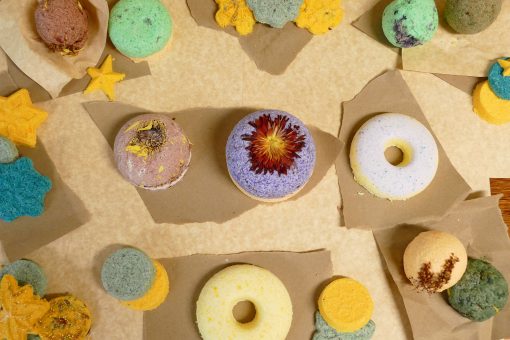 Bath Bomb DIY Step-by-Step Tutorial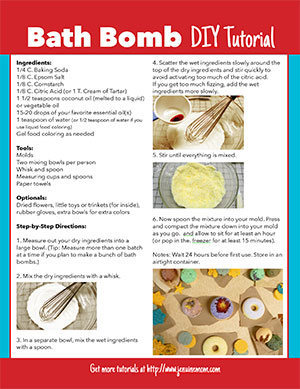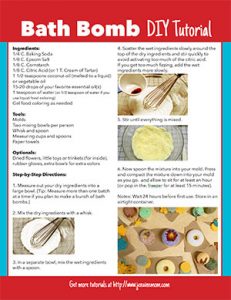 While we were making these we kept having to check our iPhones and iPads with messy hands. It occurred to me we should have printed out the steps, so I made a downloadable PDF with the bath bomb recipe, materials, and step-by-step directions. Download and print it out to take with you to the store, or give one to everyone at your own bath bomb DIY party!
To get my free printable bath bomb recipe and instructions (Design #5), simply download it from my resource library (you can get the password when you subscribe to my site (also free)! There's a signup form at the very bottom of this page.
Please let me know if you have any questions!
Love,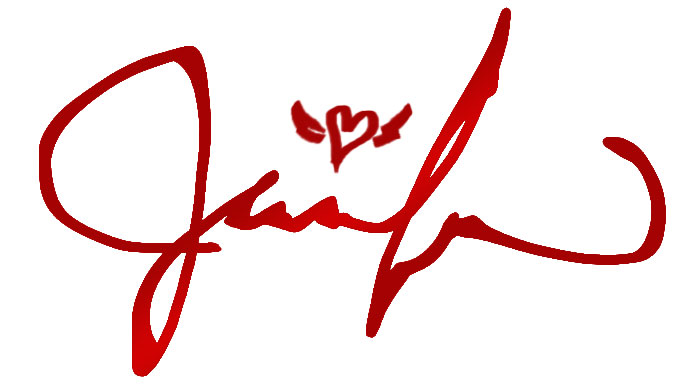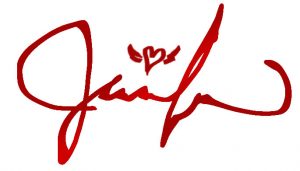 P.S. Check out my other fun DIY gift tutorials to help you make wonderful homemade and inexpensive gifts! I currently have tutorials on DIY teacup candles, DIY Sharpie mugs, DIY hand warmers, DIY "gold-dipped" crystal necklace, DIY bath bombs, DIY map pillow, and DIY sweater hats, scarves, and gloves!