Check out these big Cricut project ideas for the Cricut Venture or other cutting machines!

With a bigger machine comes bigger craft projects! The Cricut Venture is everything (and more) that you love about your "regular" Cricut, but supersized. If you're like me, you're already on the hunt for new, larger fun projects to make with the amazing machine. But what if I told you that tons of my existing projects already work with the Venture? I've got more than 25 BIG Cricut project ideas for the new Cricut Venture machine to get you started, so you can hit the ground running with this awesome new tool! Of course, I didn't have a Venture when I created these designs, so you can still make them with the normal machines!
Want to save this link? Enter your email below and we'll send the link straight to your inbox.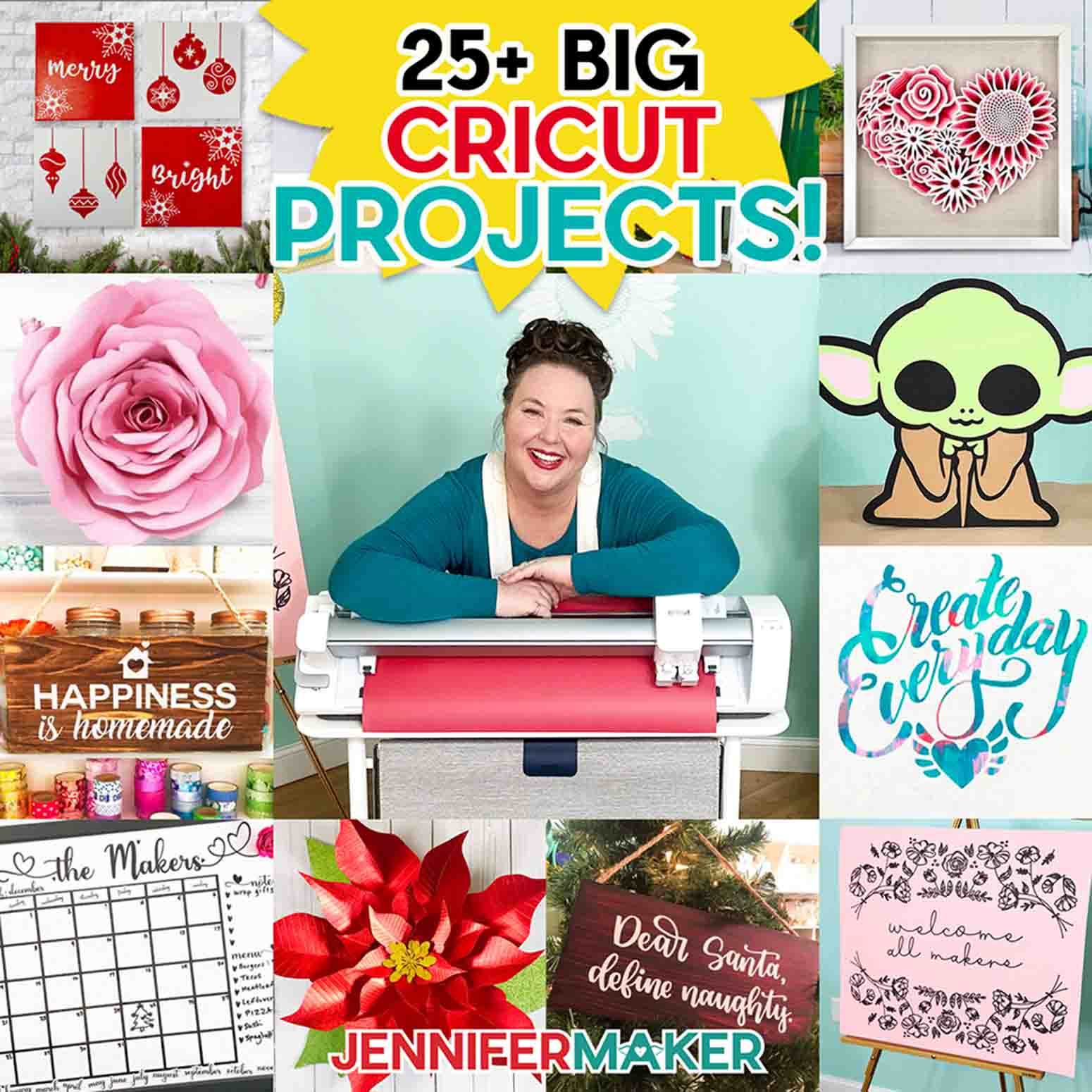 Before you get started, there's one important thing to know: Bigger projects call for bigger designs! The Cricut Venture cuts and writes up to 25.4 inches per second, with single projects up to 24″ wide and 12 feet long (and repeated images up to 75 feet long)! It can write, foil, score, and more, and works with the Print Then Cut design feature, cutting full-color designs up to 24″ x 28″. Think of the large format projects you can create!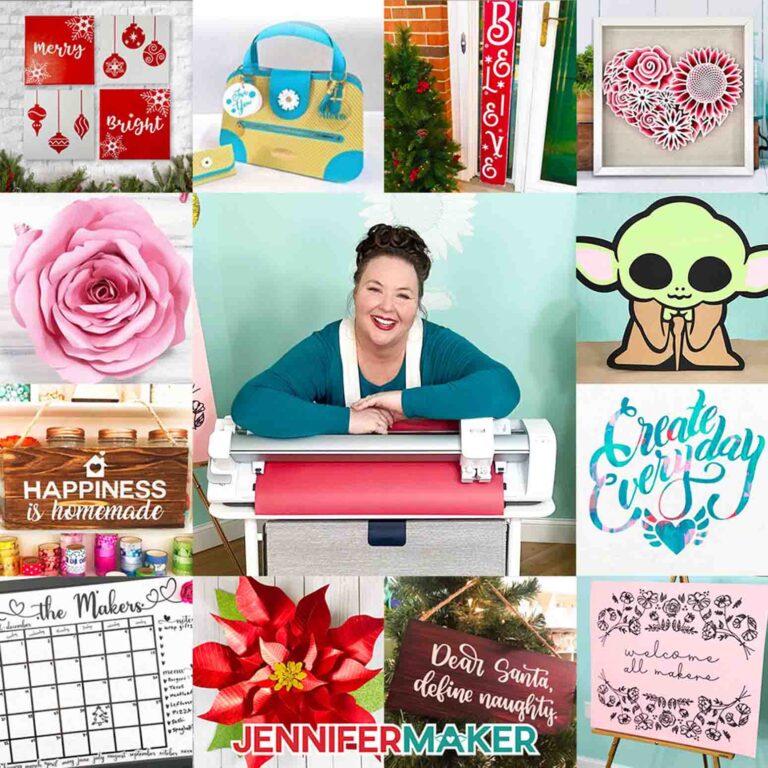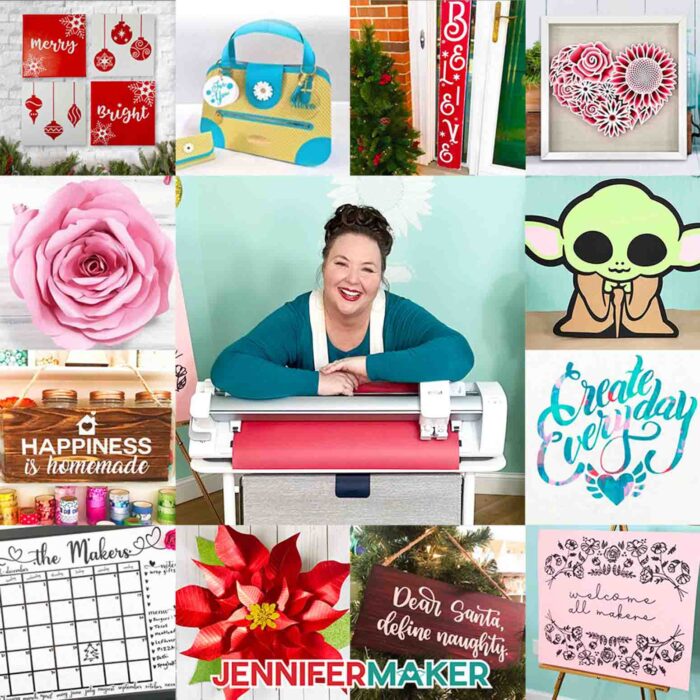 So, how do you resize your SVG files to tackle these bigger projects? I've got a great tutorial that will help! There are so many amazing designs (especially vinyl projects) that you can size up using the Cricut Venture. And the cool part is that everything can be done right in Cricut's Design Space software — so there are no new programs to learn!
Venture Into Big Vinyl
Decorate your entryway with a cute Welcome Home Sign, or greet guests with a trendy Vertical Welcome Sign. Once your guests have arrived, offer them a yummy snack on a customized Serving Tray using a large vinyl design that wouldn't fit on a regular 12″ x 12″ machine mat.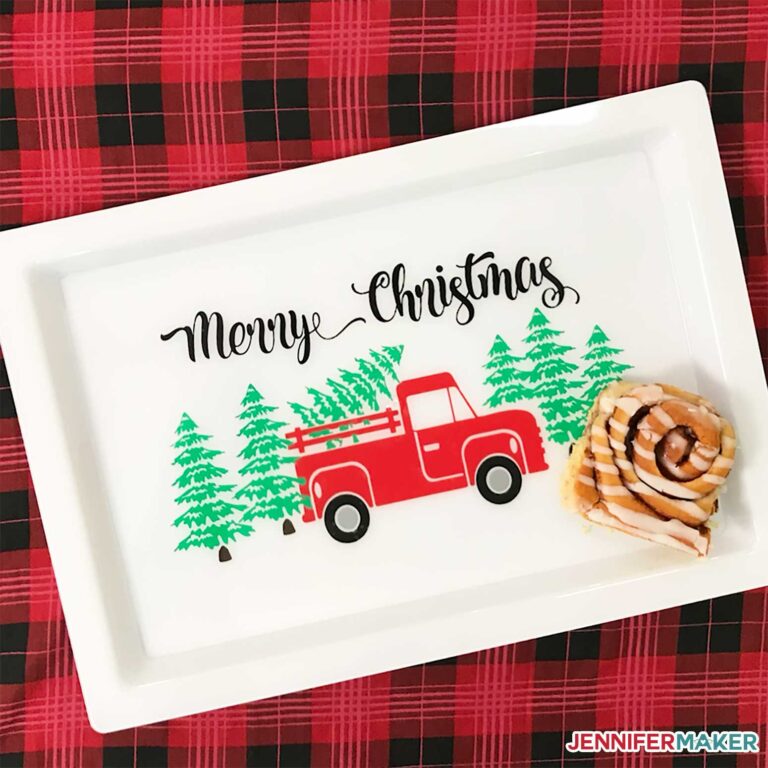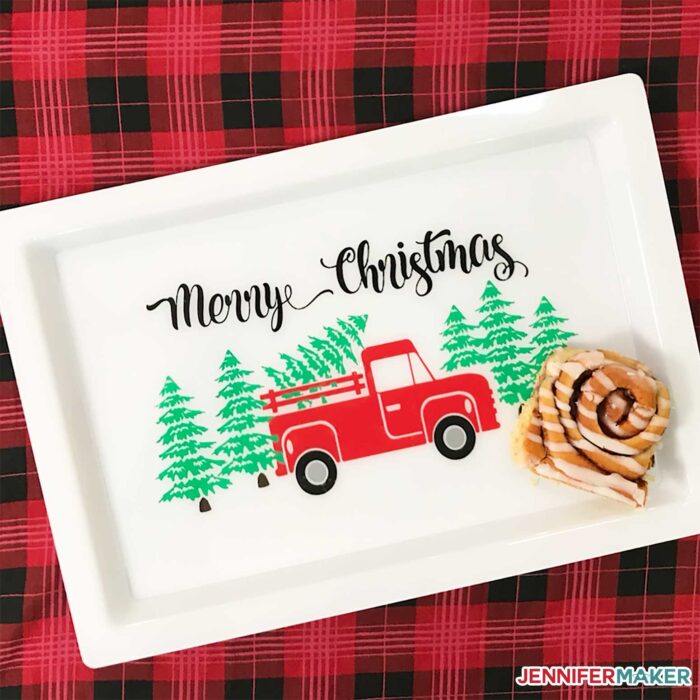 Want a great way to decorate your craft room using art you made? With the Cricut Venture, you can create giant vinyl designs for awesome canvas art projects! Paint a big Canvas Wall Art piece for your living space. Or use your Cricut to make stencils with vinyl decals like for my Hot Mess Canvas and Painted Wood Signs. Easy Cricut projects like these make great gifts, too!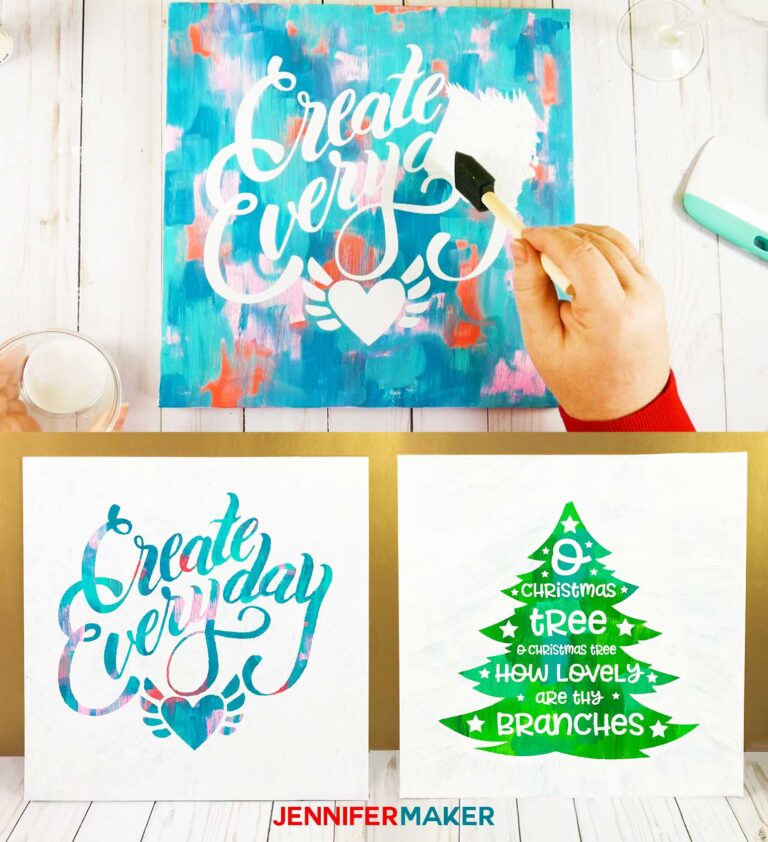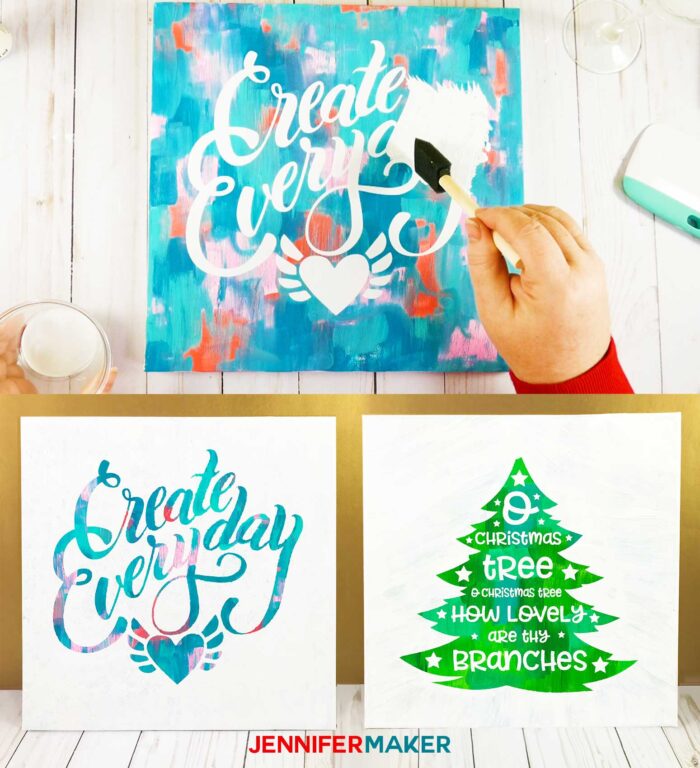 Or skip the canvas completely and go for an amazing, Giant Vinyl Wall Decal! While I tiled the original adhesive vinyl unicorn design, this mat-free one-cut sunflower was one of my first Venture test cuts using Smart Materials. It turned out amazing — don't you think? I can't wait to make many more large wall decals for my home and studio!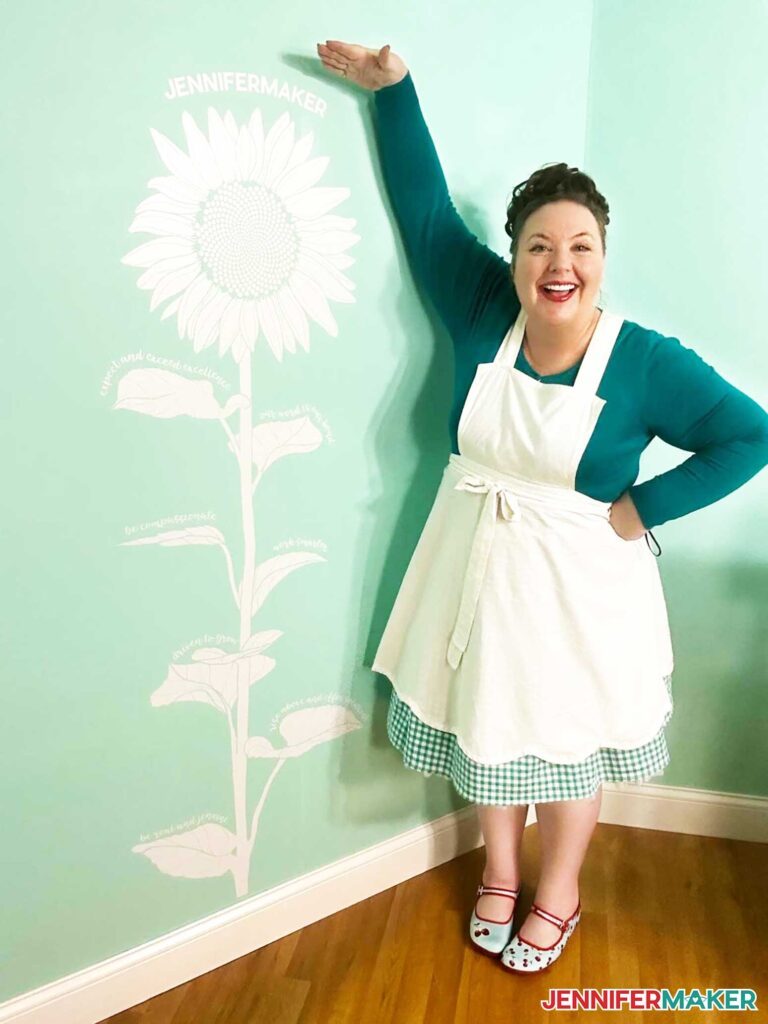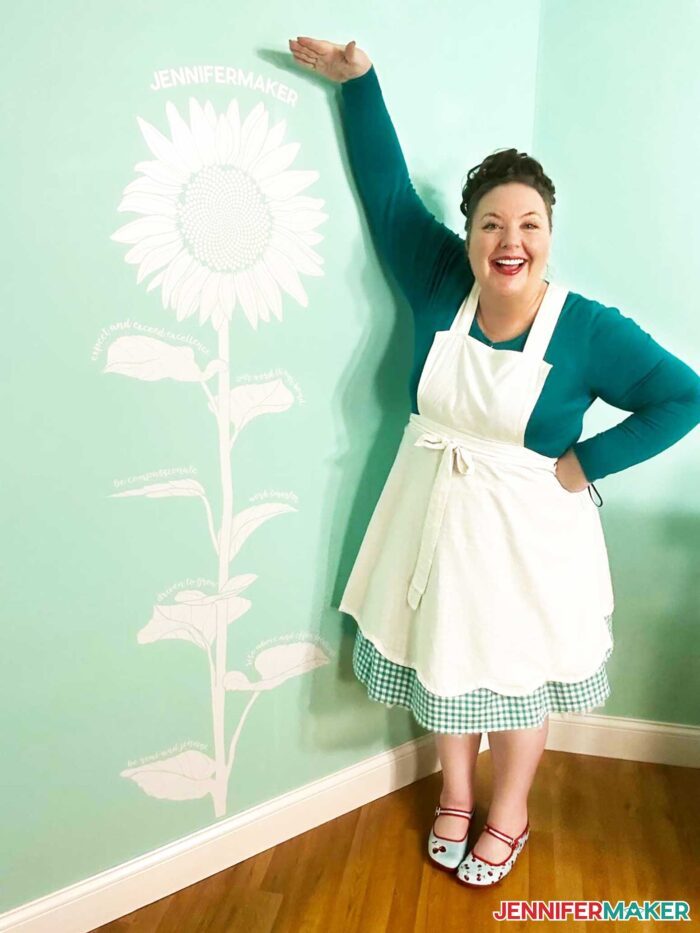 You might be thinking, "But Jennifer, can't you make these with a regular Cricut machine, like a Cricut Explore Air 2?" Sure, but you'll need to cut the components separately, and then align them onto the surface yourself. With the larger cutting capabilities of the Cricut Venture, you can cut the entire wall decor design and transfer it with a large piece of transfer tape — all in one go! This can really take the guesswork out of positioning multiple pieces of vinyl onto your surface. Make it an easy project!
Plus, you'll never miss another important date with a Whiteboard Calendar. Imagine applying it all at once, instead of piece by piece. So much easier!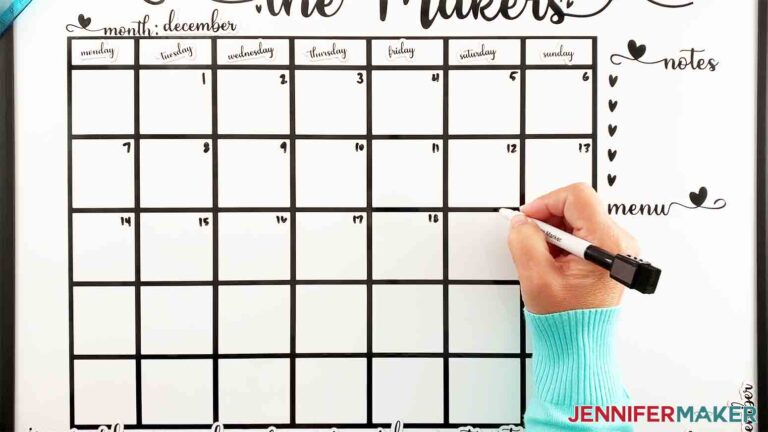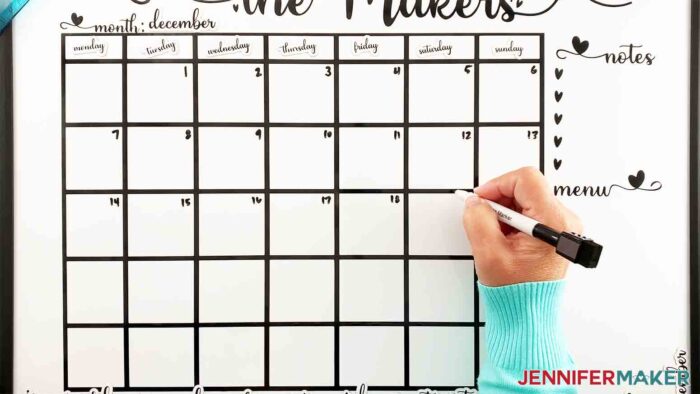 Super-Sized Sublimation
If you have a large format sublimation printer, your world of Print-Then-Cut sublimation projects is about to expand — BIG time! You'll be able to create larger-than-ever transfers without the hassle of tiling multiple pieces of sublimation paper. This can save lots of time (and the risk of less-than-stellar seams) when making projects like my Large Custom Doormats and Sublimated Canvases.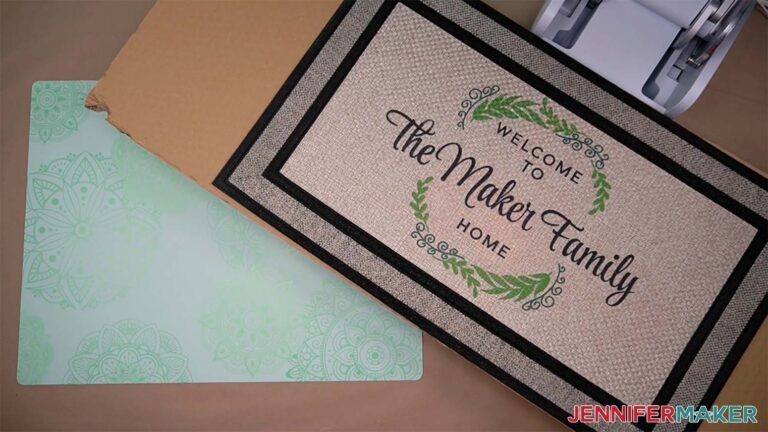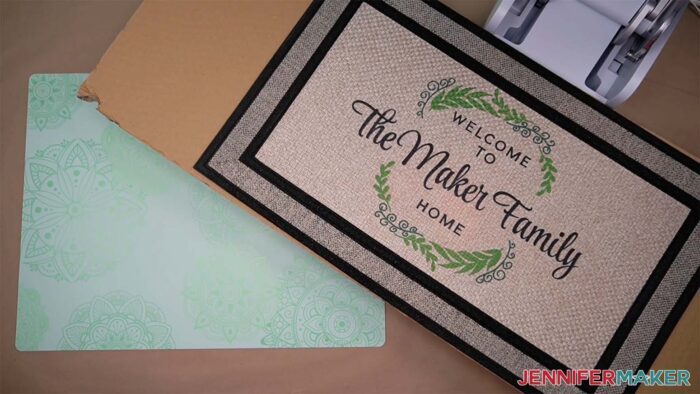 Bloomin' HUGE
Turn the flower power up SEVERAL notches with Huge Paper Flowers! Imagine making my Giant Rose with huge cardstock petals! I'm not entirely sure what you'd do with a flower that big, but it would be beautiful, that's for sure!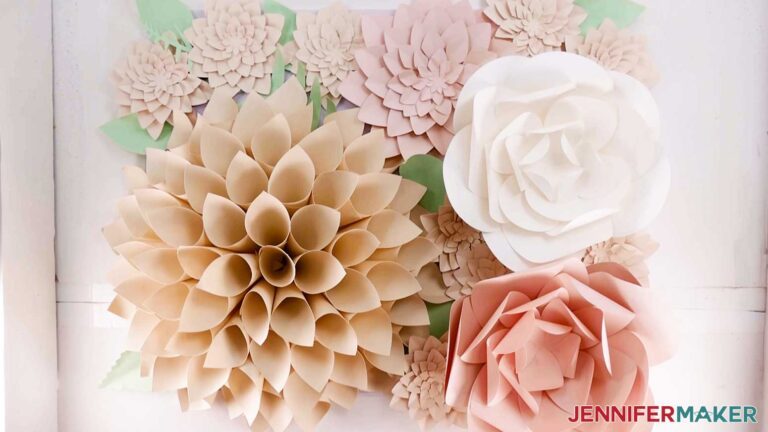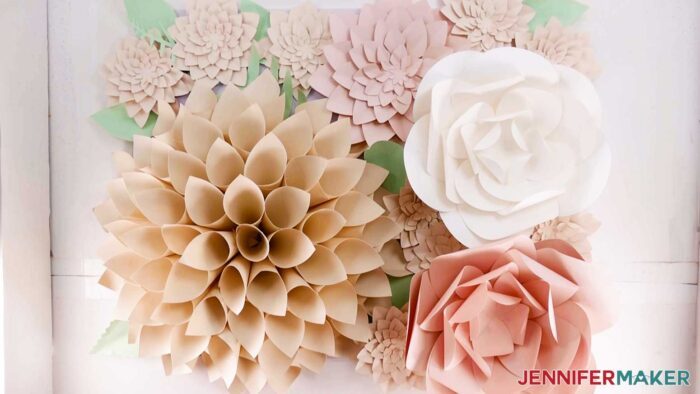 If massive flowers aren't your thing, you can still cut flowers on your new Cricut Venture! LOTS of them, in fact. One of the key features of Cricut Venture is it's commercial cutting speeds. Plus, instead of loading and unloading mat after mat, you can cut many more pieces at the same time with the Venture's giant mats, and the new 24″ x 28″ cardstock Cricut has available now. Create a Flower Wall Backdrop in less time, or beat last year's Christmas Poinsettia with an Santa-sized upgrade!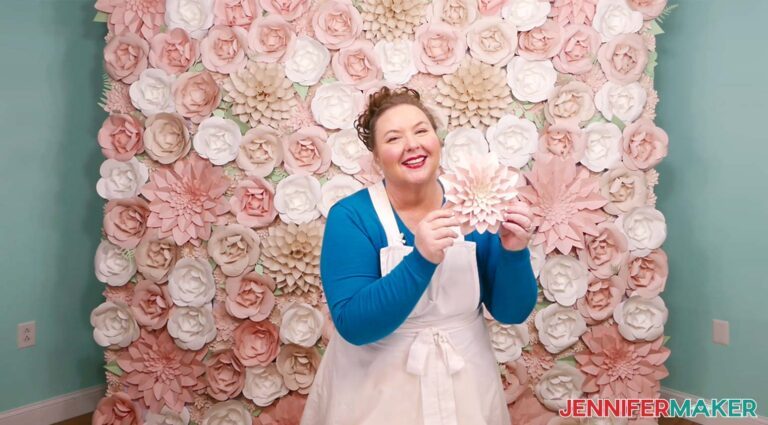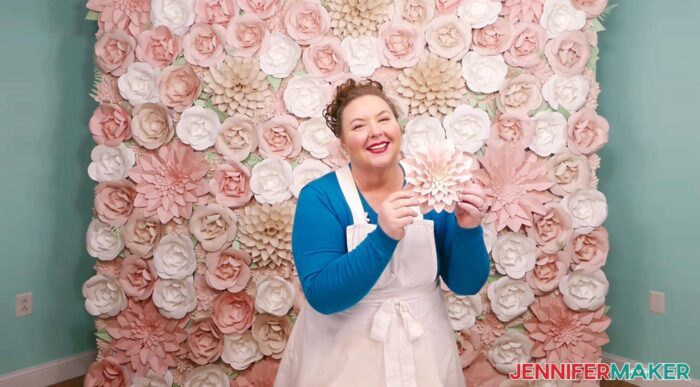 Wall Art…WHOA!
Flowers aren't the only cardstock project getting the jumbo treatment. How about creating some larger-than-life Paper Snowflakes, or giant Paper Butterfly home decor? Make enormous cardstock characters (like Baby Yoda, my favorite) for your kid's next birthday party, then use them for room decor! I made these originally using my Maker 3, but with the Venture you can make them with much less assembly.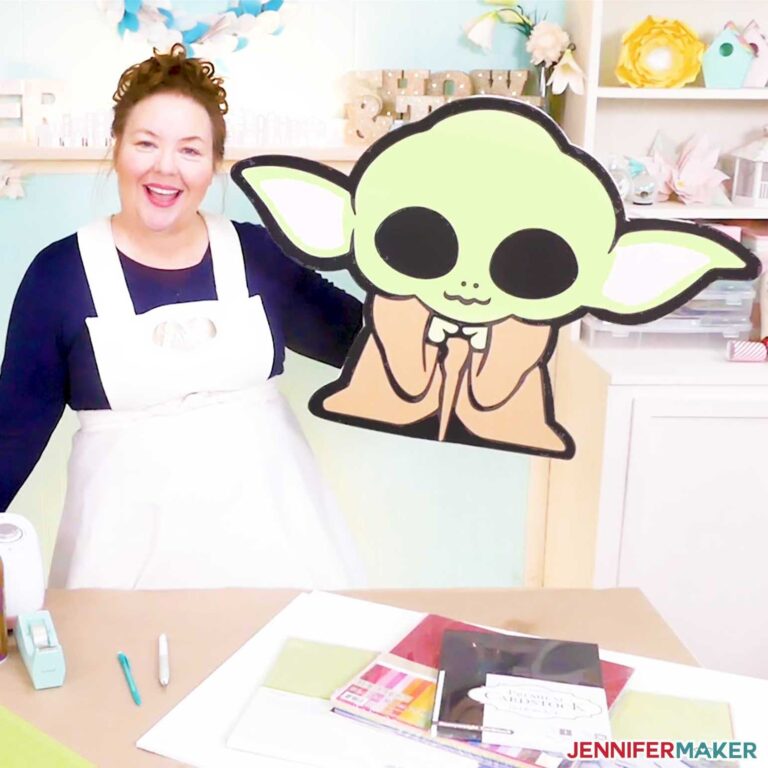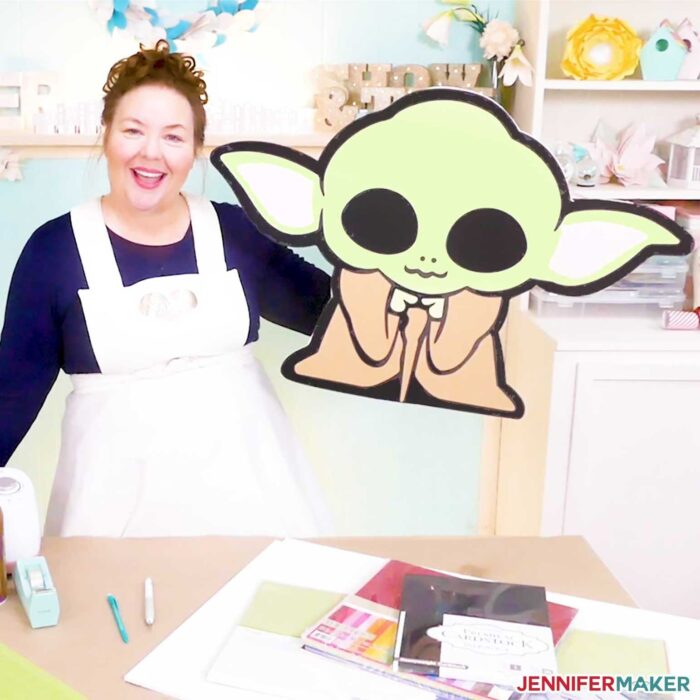 Mandalas are one of my favorite things to make with my Cricut cutting machines, and with the Cricut Venture you can make even bigger, more elaborate layered paper crafts than ever. Resize my layered Rose, Floral Heart, or Sea Animals— and be sure to pick up a frame to fit! For a fun frameless layered paper project you can hang right on the wall, my 3D Paper Bird designs are super cool.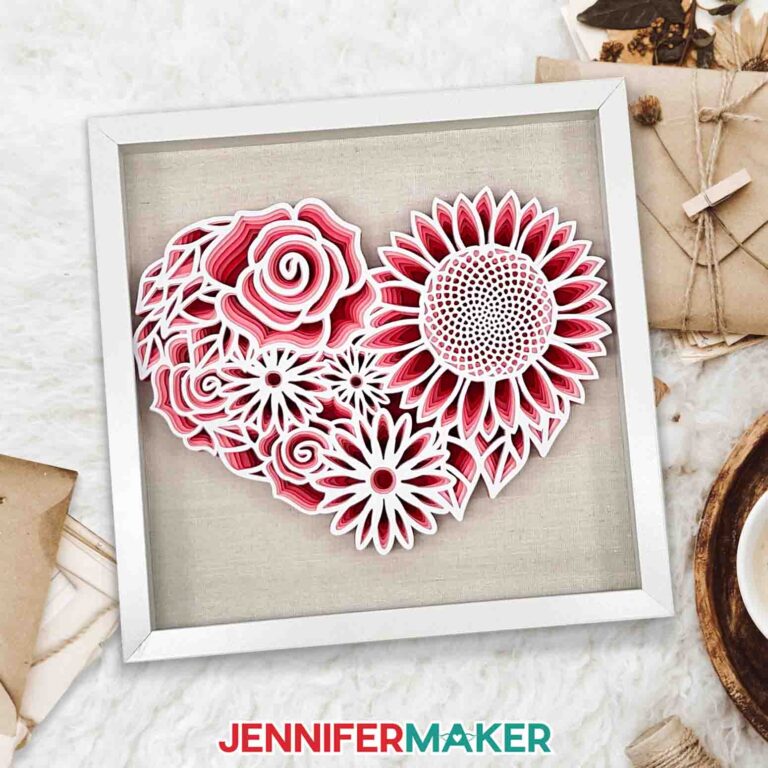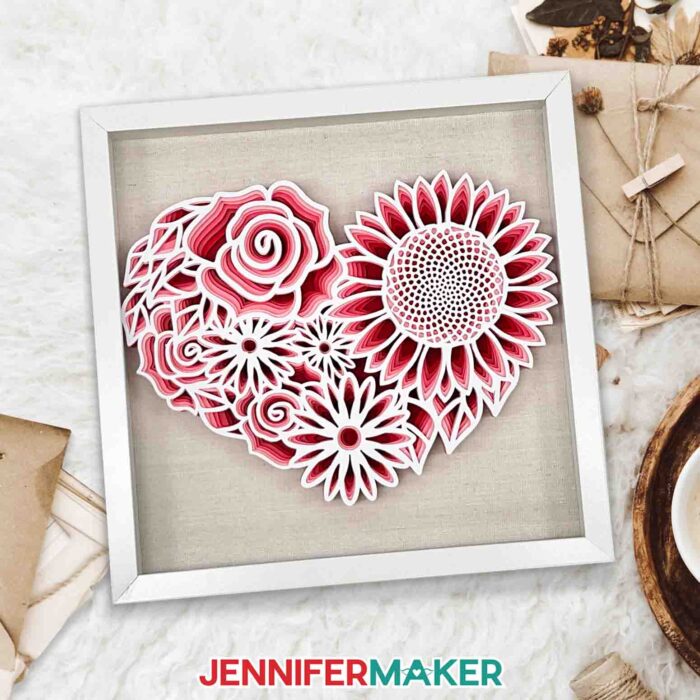 Gigantic Gifting
My Purse Gift Bags have always been a huge hit, but have you ever wished you could use them for even bigger gifts? Make a jumbo sized paper purse with the new 24″ x 28″ cardstock and the Cricut Venture!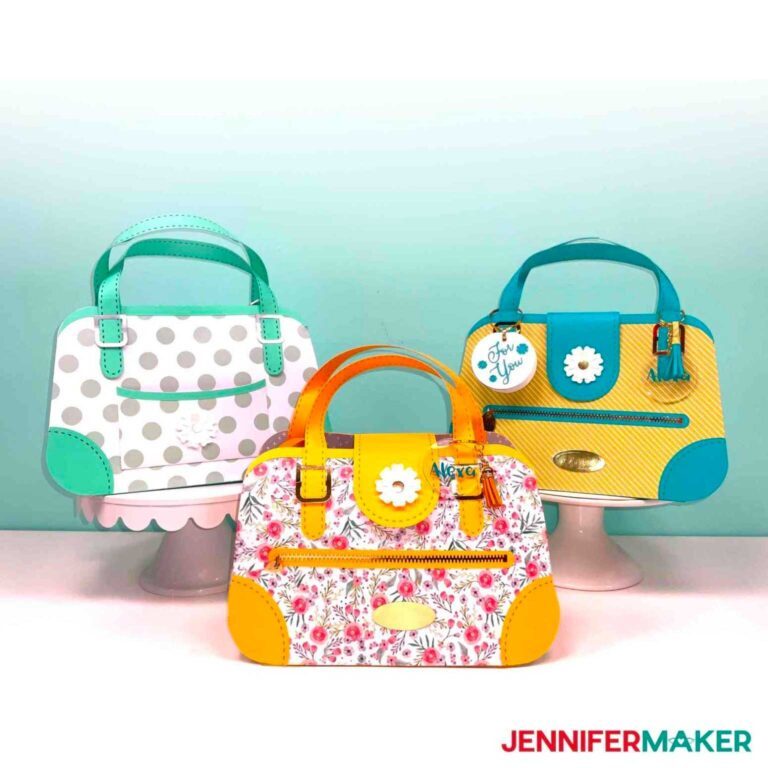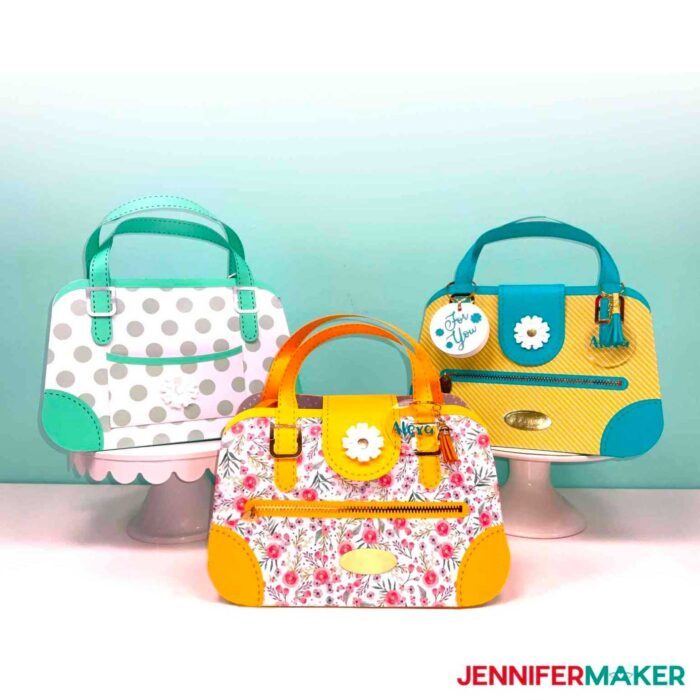 Speaking of gifting, who doesn't need gift tags? At Christmas, I always need SO many. And while each tag is small, cutting enough Gift Tags for all of your holiday presents can be a BIG task! Why not cut them all out of one sheet of giant cardstock on your Cricut Venture? Best of all, you can even have your Cricut Venture write out the tags for you! Check out my list of the best Cricut fonts for writing projects, or learn how to use your own handwriting for Cricut pen projects!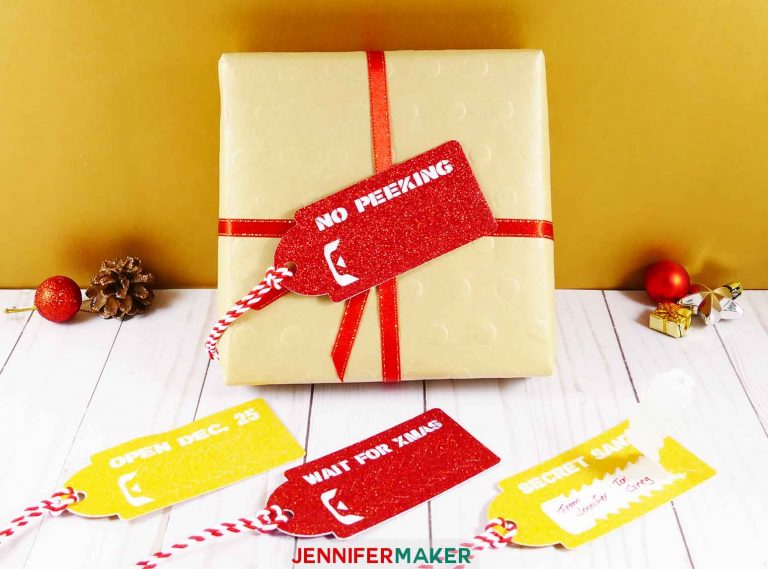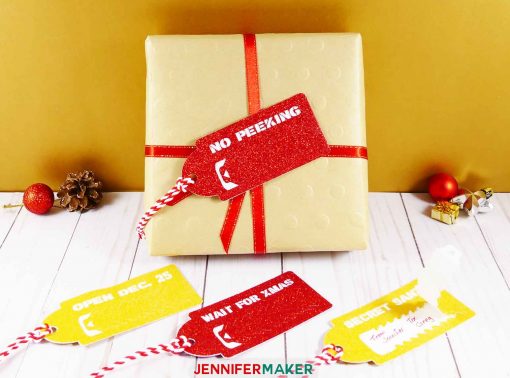 The Write Stuff
The writing function was one of the first things tried on my Cricut Venture, and for good reason! I used a 2.5 mm Cricut marker and a piece of their new 24″ x 28″ cardstock to create this beautiful sign! Writing is one of my favorite features on the Venture, and I can't wait to play around with making signs for ALL the things. Good news, you don't have to be an artist, either. Check out my Cricut Venture: Everything You Need to Know blog for a link to the file. Creating signs, wall art, and other fun written projects on a Cricut Venture is super fun and easy, not to mention quick!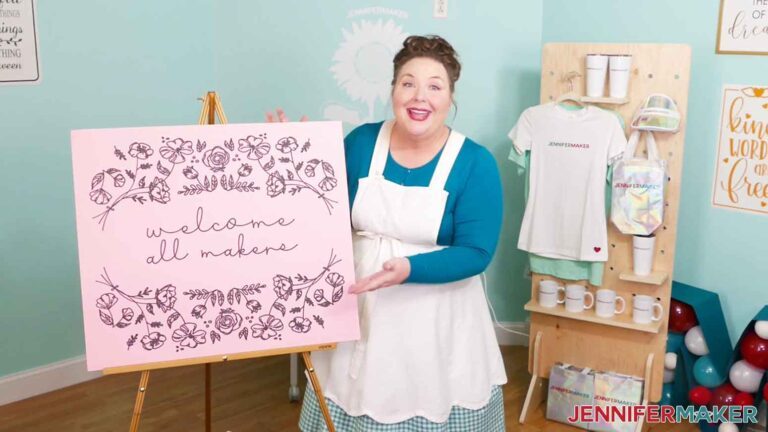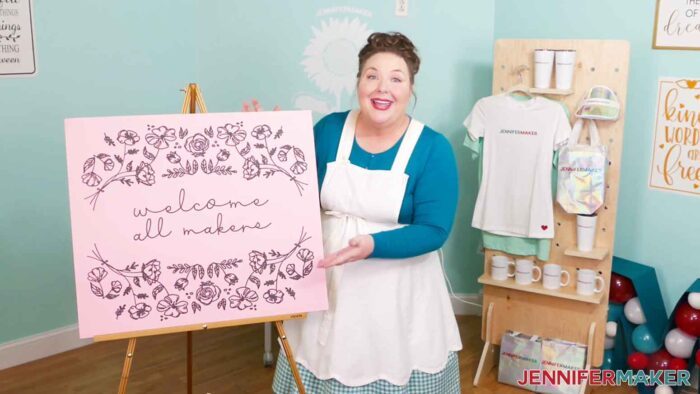 Ready to make some of these big Cricut project ideas with your regular Cricut or a Cricut Venture? This post contains some affiliate links for your convenience (which means if you make a purchase after clicking a link I will earn a small commission but it won't cost you a penny more)! Read my full disclosure policy.
Materials And Tools for Big Cricut Project Ideas
You can find full material and tools lists with each project mentioned above, but here's a few things you'll definitely want to have on hand to get you started with your new Cricut Venture!
For Cricut vinyl projects:
For iron-on vinyl projects:
For sublimation and other heat-related projects:
For cardstock projects:
For writing, drawing, or foiling projects:
Find the links to all my free SVG files and more in my free resource library! Get the password by filling out the form at the bottom of this page.
Discover Big Cricut Project Ideas!
Answers to Your Questions About Big Cricut Project Ideas
Q: What can the Cricut Venture cut?
A: The Cricut Venture is the largest machine Cricut currently offers, and it is compatible with the same 100+ different materials as a Cricut Maker or Explore, just on a much larger scale! Since I got my Venture, I've made a bunch of projects with various materials — vinyl wall decals, huge signs with Cricut markers, giant 3D letters, and efficient batched designs, and more! I can't wait to see everything else I'm able to make with this fun new machine. The Cricut Venture can cut, draw, score, and at a metallic shine with the foil tool. Plus, it can do Print then Cut projects, which is so cool — especially if you have a large-format printer.
Q: How do I make a large project on Cricut?
A: Making a large project on a Cricut Venture is as easy as making a project on any other Cricut Machine. One of the coolest things is that the Venture uses Cricut Design Space just like other Cricut cutting machines, so there's no new design software to learn — major bonus, if you ask me! Aside from that, it's just a matter of sizing your project correctly, cutting, then assembling it. One of the things that I noticed was more difficult than with a smaller Cricut was loading and unloading material from the mats. The Venture's mats are huge, and so are the materials designed to fit them. When I was doing some tests, I cracked a mat right in half because I rolled it a little too hard trying to remove a large cardstock project. It was quite shocking, because I've never had that happen with a smaller mat! Be mindful of this and you'll get the hang of the larger materials and tools — I did, and quickly too!
Q: What's the biggest size you can cut with a Cricut?
A: The Cricut Venture cuts single images up to 24 inches wide and 12 feet (3.6 m) long, and repeated images up to 75 feet (22.8 m) long. It sits on the edge of a table (or in the Cricut Venture docking stand) while the mat runs through it at a 45-degree angle. This allows you to create large-scale designs, all while saving a ton of work space it would otherwise need. You won't have to look hard to find the perfect place for your new toy!
Q. What Cricut should I buy to start a business?
A: Whether you're a profitable maker or a hobby crafter looking for additional income, Cricut machines are great tools for small business owners. I even know some businesses who make all their products with a Cricut Joy! But if you're interested in batching work in much less time, or creating large projects than the other machines can handle, the Cricut Venture might be for you. Whether you've got a side hustle or a serious production going on, the Venture will speed up your making time and allow much more flexibility with sizing.
Q. What is the most recent Cricut machine?
A: The new Cricut machine, the Venture, is a brand new model of cutting tool Cricut has just released. The initial investment is a substantial one, I won't lie — especially when you consider the larger mats, compatible materials, and other accessories, but it can be a game changer for your crafting business, or if you're an avid crafter!
Q. What is the best Cricut machine?
A: I can't answer that! Each Cricut has it's pros and cons, and it depends a lot on what you need out of your machine. For some, the Joy is the best machine! For me, the Cricut Venture is the best. It's the fastest Cricut, and the size and quantity of projects it can process is impressive! But for someone with less space, a smaller budget, or no need to make large or batched projects may find that the Maker 3 or even an older Explore model is best for them. I recommend reading my post all about the Cricut Venture, and compare the other Cricut machines to figure out your best option.
Get my free SVG/DXF/PDF files for your big Cricut project ideas!

I'd love to see YOUR big Cricut project ideas! Please share a photo in our Facebook group or tag me on social media with #jennifermaker.
Love,