Valentine's Day is in just about a week. Greg reminded me of this a few days ago. "We don't usually do much to celebrate it, do we?" I said to him. "Sure we do," he replied back, "we always mark the occasion and do something special together." Oops, he's right! And, often, I'm caught unawares. Hence the forgetfulness about the holiday! But not this year! I made both Greg and my Alexa a Valentine's Day gift that didn't take too much time or money. I got most of what I needed for this project from Dollar Tree (I just love this store!). This DIY dry erase board is so easy to make, and you can personalize it with a simple printable or two. This is so simple that I have made a dry erase board to go into my new command center! So let me show you how to make your own dry erase board!
This is a post written by me about Dollar Tree and contains affiliate links. All opinions are genuine and my own. Please see my disclosure policy.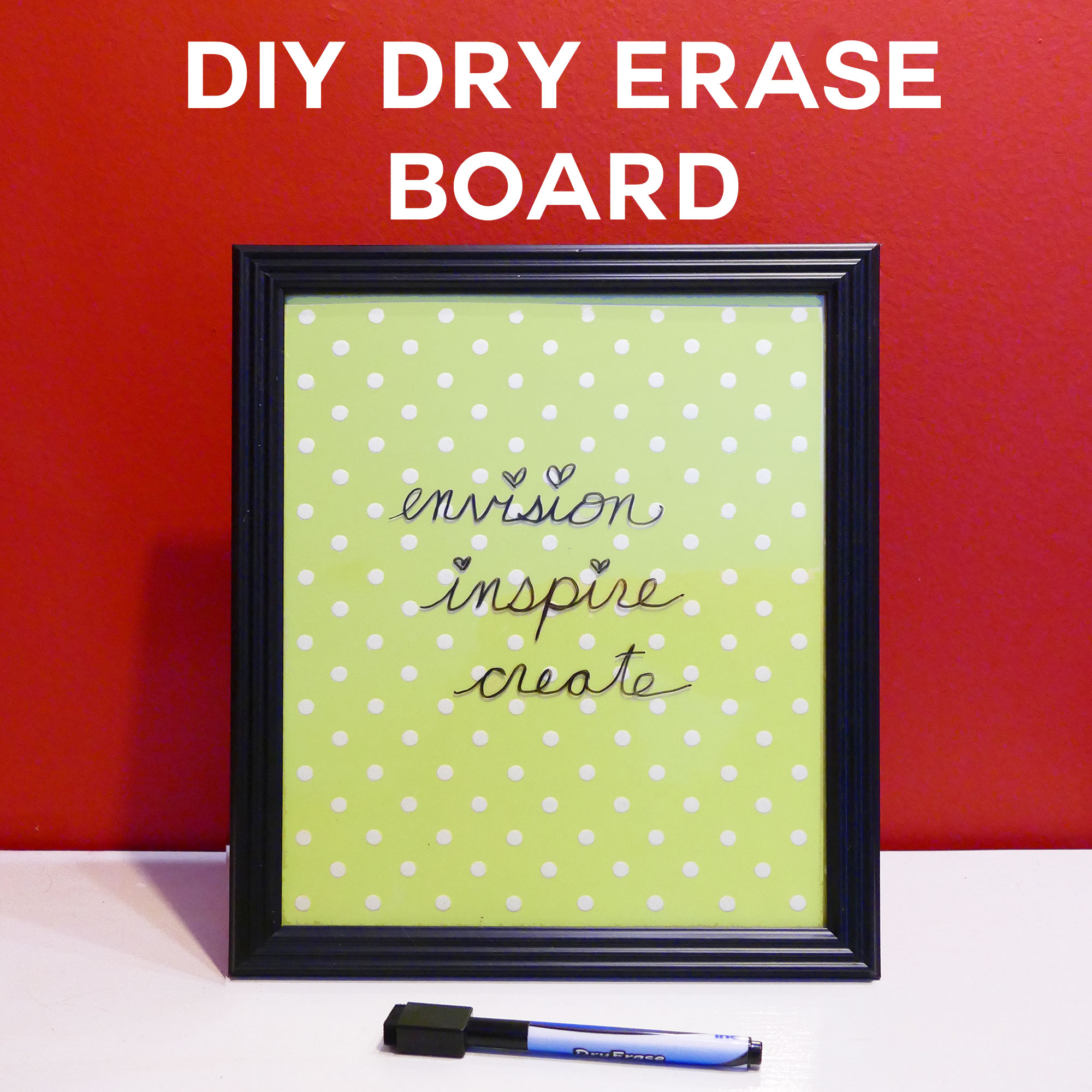 DIY Dry Erase Board Materials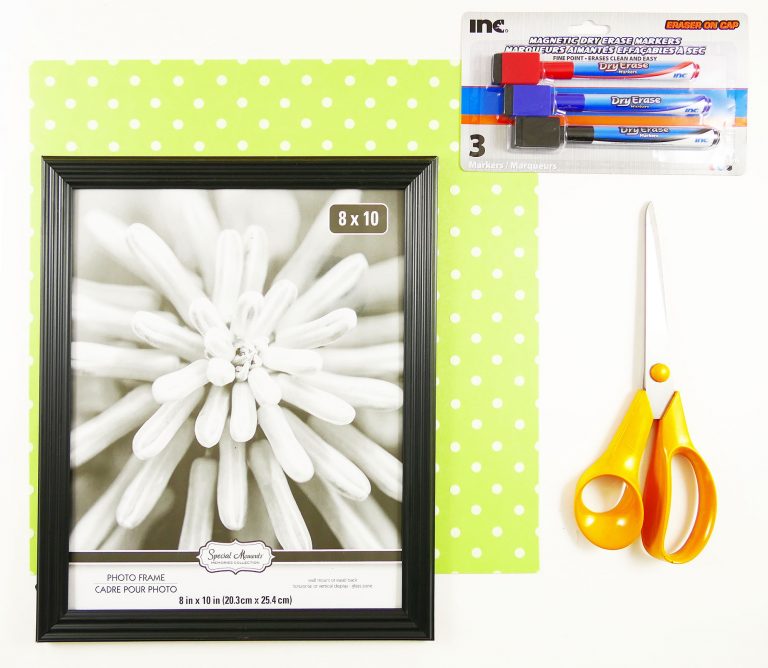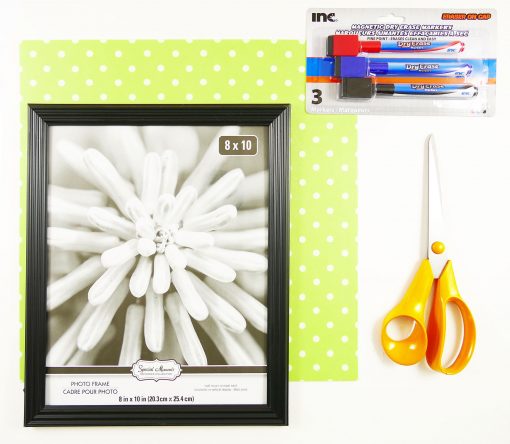 A piece of scrapbook paper or a personalized, printed sheet of paper (the "i love you because" printable (Design #15) is available for free in my Resource Library)
Scissors (they sell these at the Dollar Tree if you need 'em!)
A magnet (optional) — I used a strong neodymium magnet, but do not use these if you have small children who might swallow the battery because they are dangerous
Hot glue gun (optional)
DIY Dry Erase Board Step-by-Step Tutorial
Step 1. Take the wrapper off your frame and any protective sheets that may be on the glass/plastic.
Step 2. Remove the back of the frame and take out the sample picture or sheet of paper in it.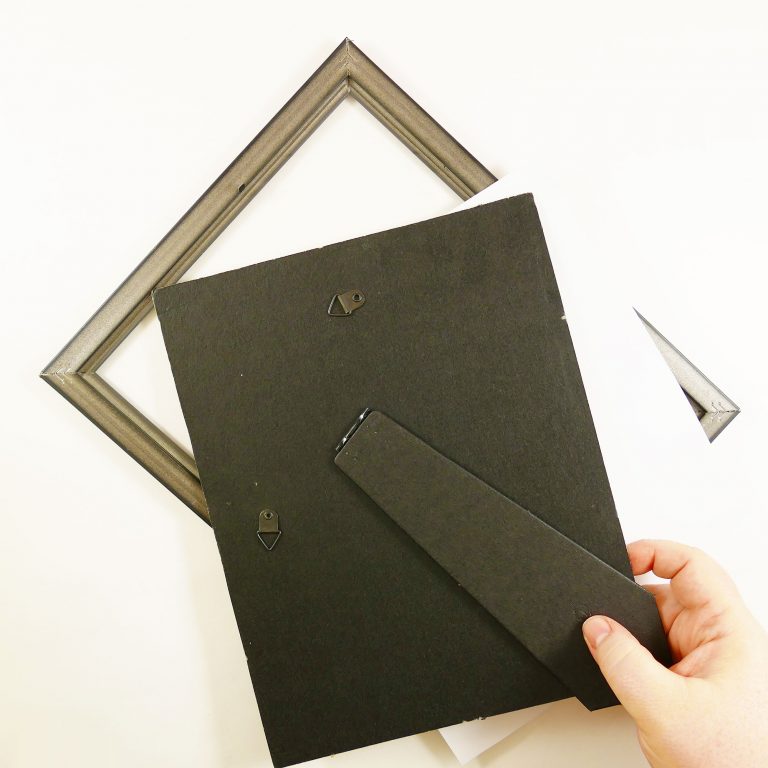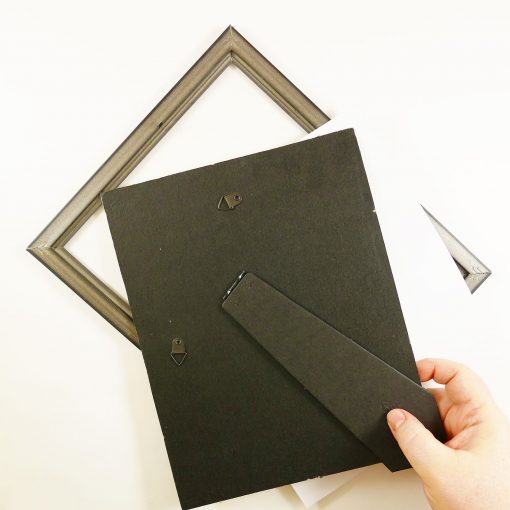 Step 3. Using the sample paper as a template, cut your scrapbook paper to the same size. If you're making a personalized dry erase board, print and cut your paper to fit the frame.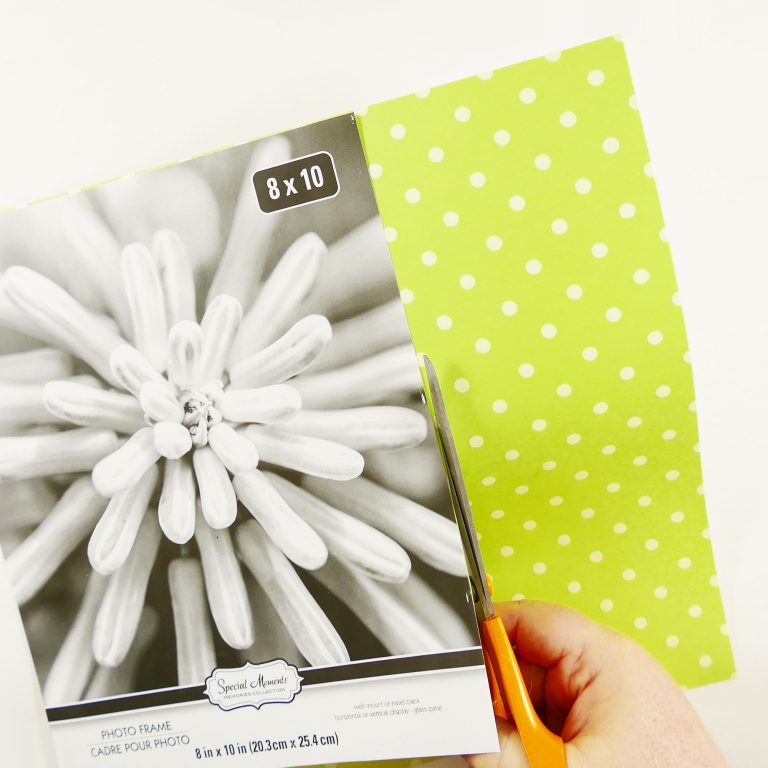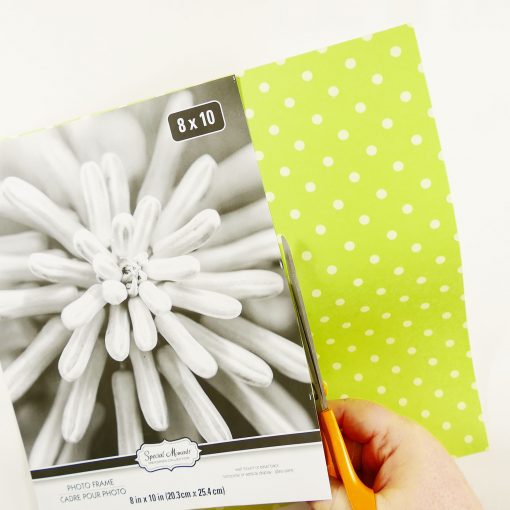 Step 4. Put the paper in the frame (pattern side down) and close up the back.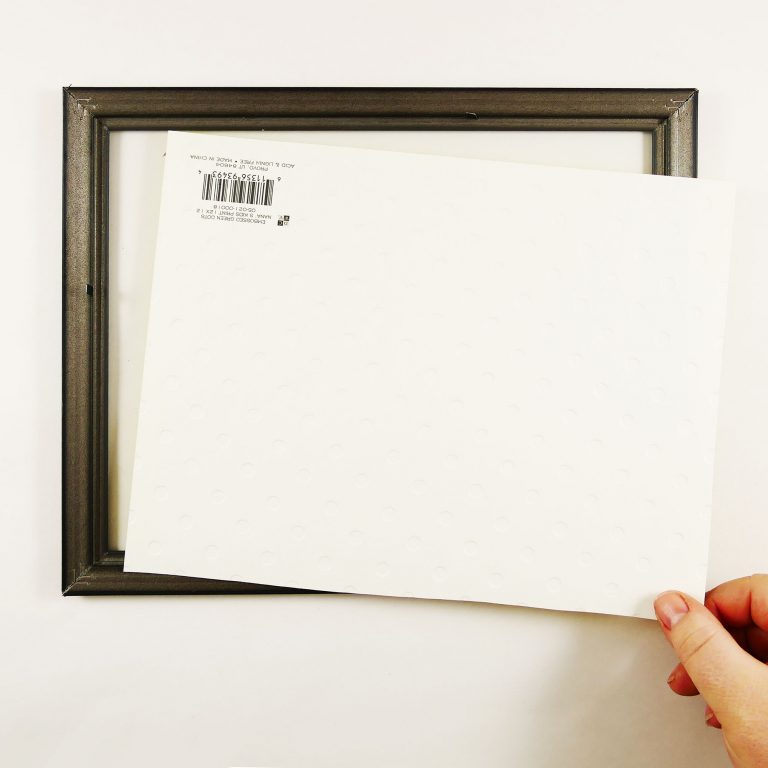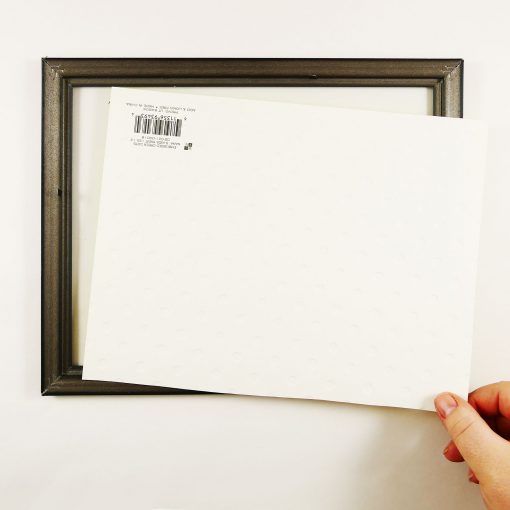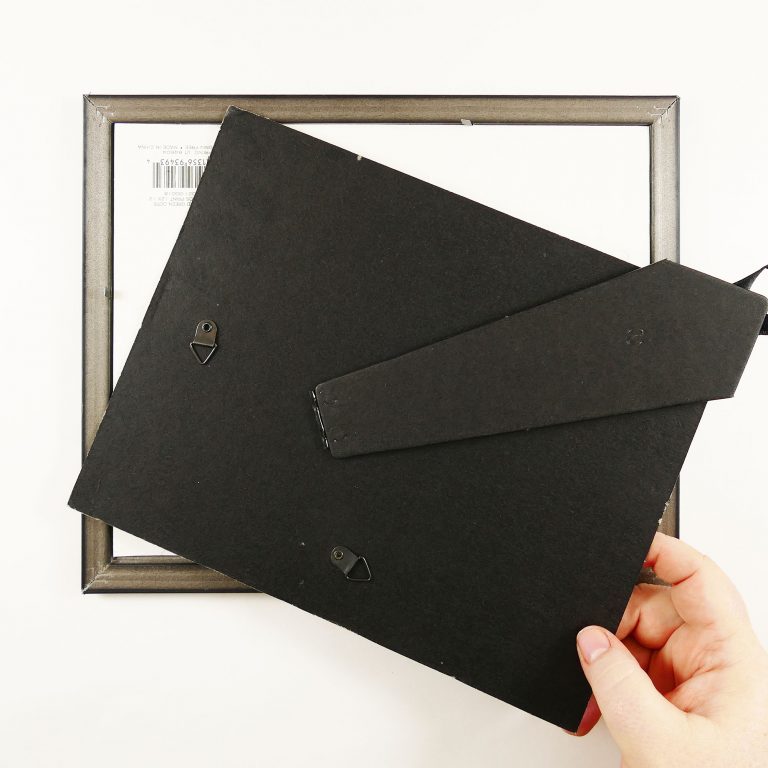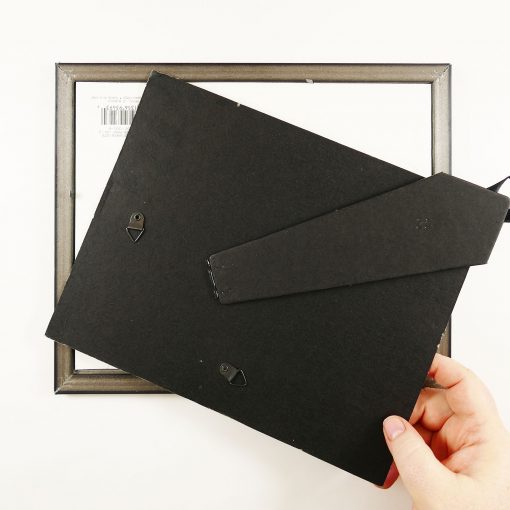 Step 5. (Optional) Hot glue a magnet to the side of your frame. I like to do this because we're always losing our dry erase markers, and keeping the marker with the frame prevents that. With a magnet on the frame, you can attach the magnetic dry erase marker right to the frame.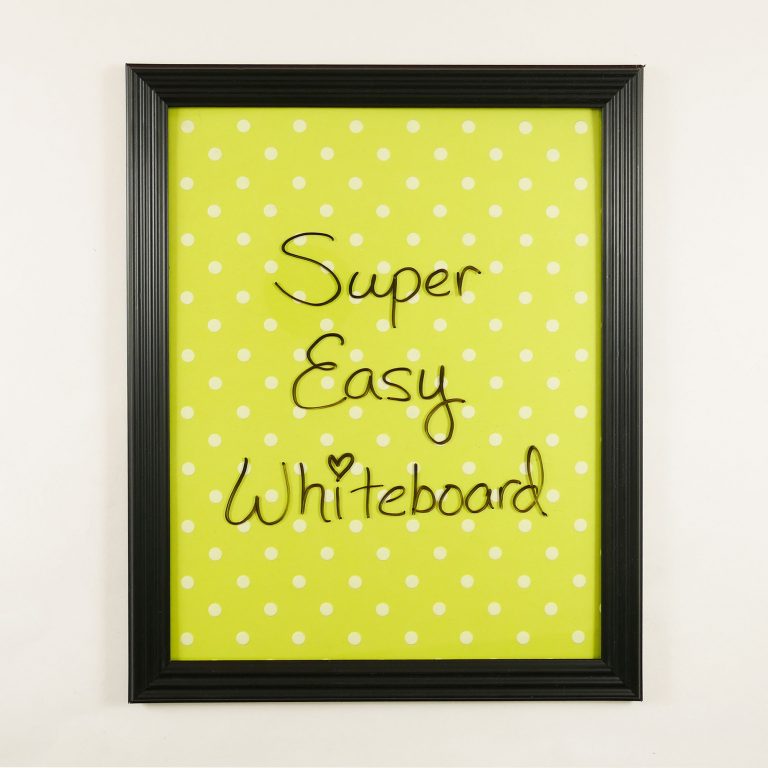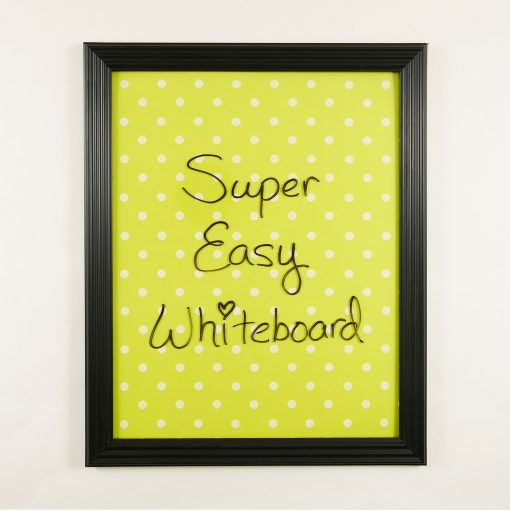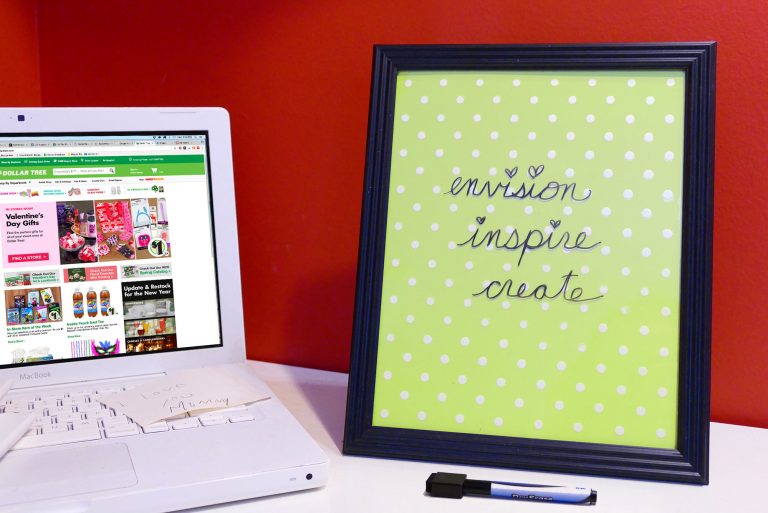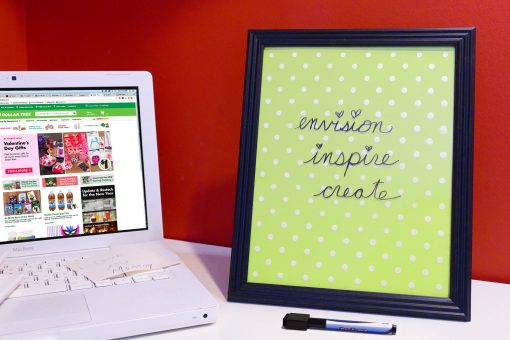 Isn't it cute? It only took me five minutes to make!
I plan to attach this DIY dry erase board to Alexa's bedroom door so she sees it often. Naturally, I will put new messages on it. She's at that difficult tween stage in which it's apparently no longer cool to snuggle with mom or show lots of affection, so I think something like this is a way for me to show her I still think he's awesome.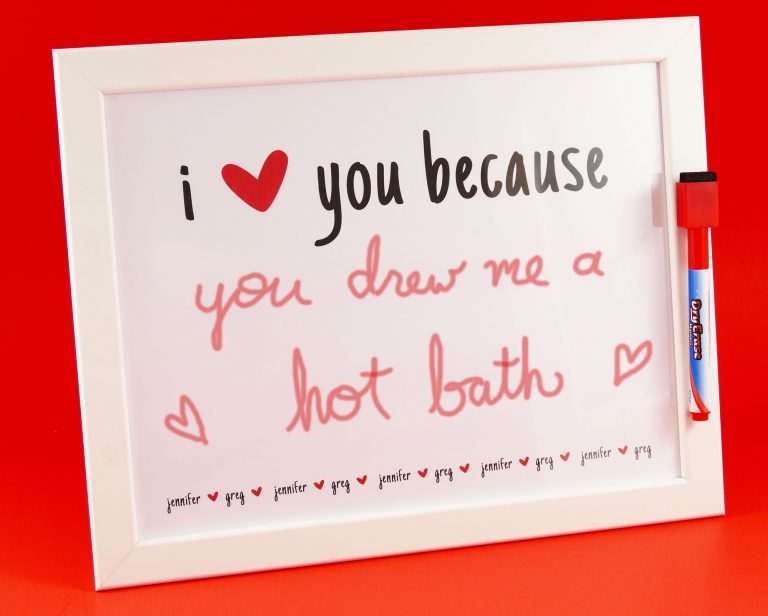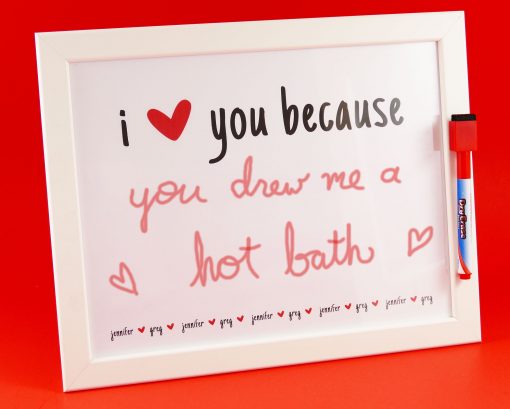 I will put this frame in our bedroom where we can see it every night! Again, I plan to put heartfelt messages on it … and I have no doubt Greg will, too. He's very sweet and affectionate!
Here's what the magnet looks like hot glued to the frame.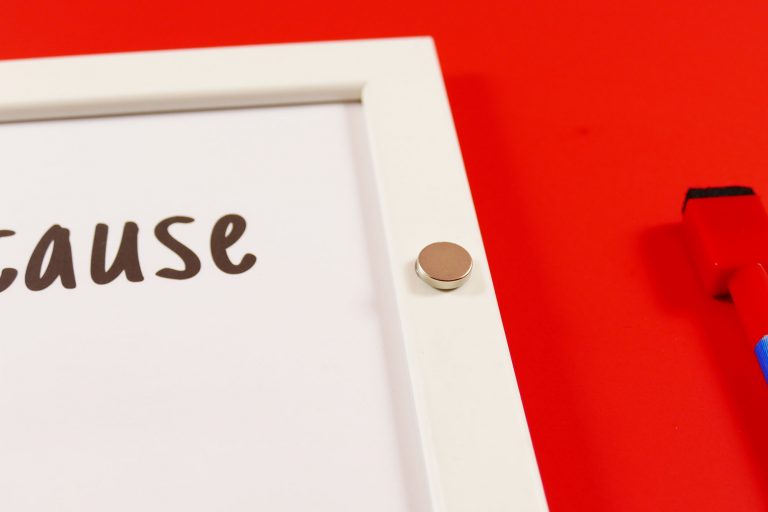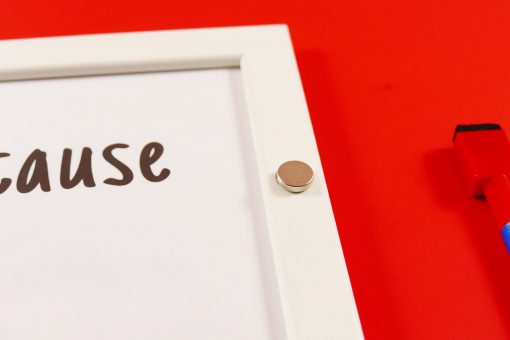 If you'd like to make this "i love you because" frame, I uploaded the free printable to my Resource Library (you can get the password to it by filling out the form at the bottom of this post).
I loved this simple project, and I hope you do, too!
Love,