Many of you enjoyed my giant paper sunflower and I had several requests for a smaller, easier-to-make version that could be used to decorate cards and other things. So I've designed an easy-peasy paper sunflower that you just cut and roll up. I even included leaves, a stalk, and a sepal (that's the leafy thing under the petals). You can make them at a variety of different sizes for whatever you need to decorate.
Here's a look at this small rolled sunflower next to the giant paper sunflower from last week: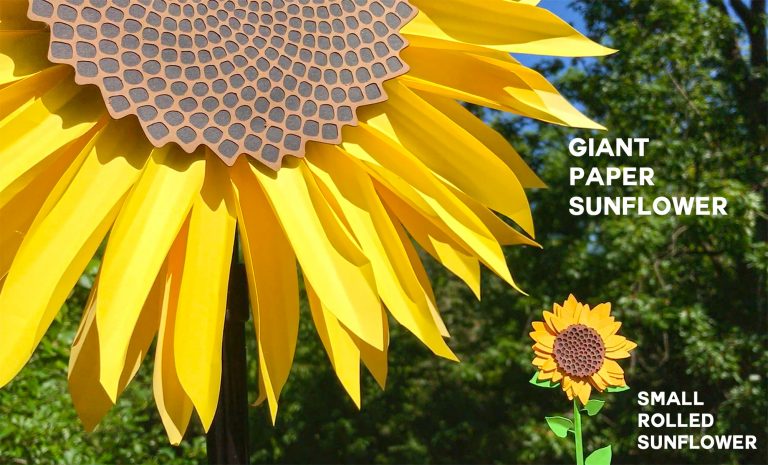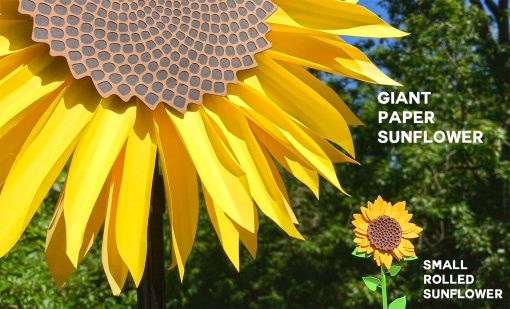 Isn't it cute? And you'll notice it has it's own little spiral seed head. The small rolled sunflower even has the same number of petals as the giant one (and real ones): 55!
The great thing about this small sunflower is how easy and fast it is to make! So let's make one together, shall we? Here's what you'll need:
This post contains some affiliate links for your convenience (which means if you make a purchase after clicking a link I will earn a small commission but it won't cost you a penny more)! Read my full disclosure policy.
Small Rolled Sunflower Materials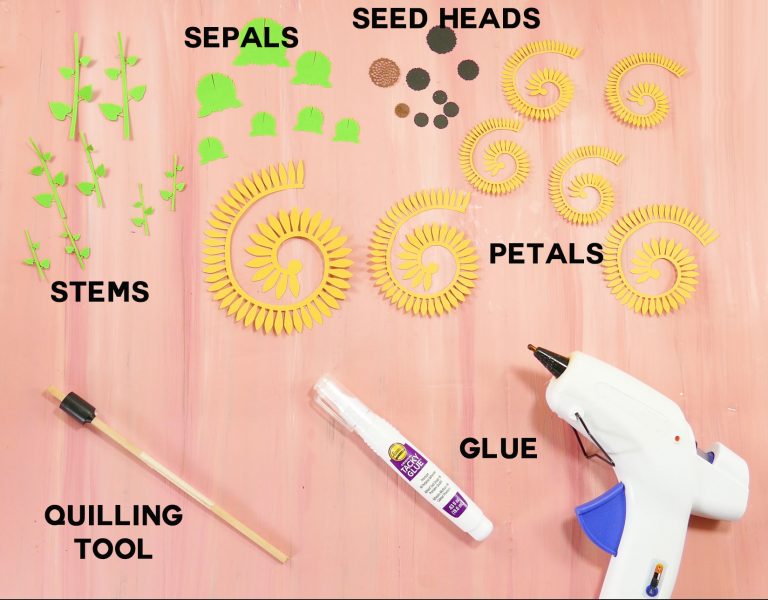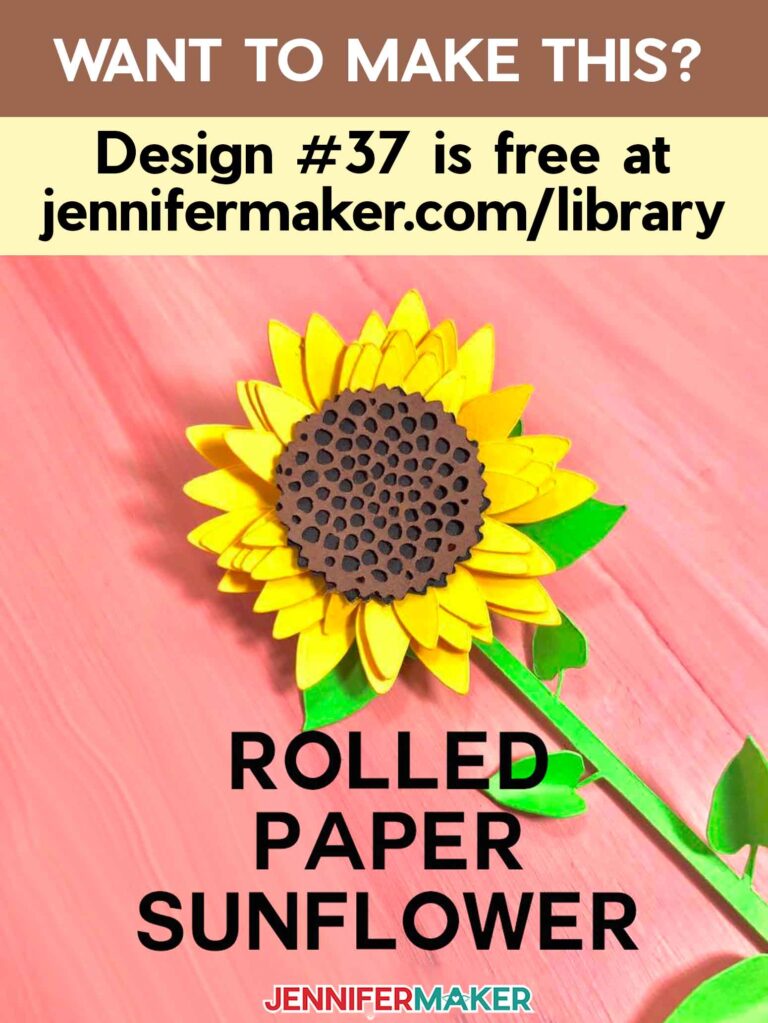 How to Roll a Small Paper Sunflower
First, cut out your cardstock using Design #37 which is the free SVG or DXF files in my resource library. Feel free to resize the sunflower to meet your needs. I cut mine out at a variety of sizes — I managed to get six to cut on one piece of yellow cardstock!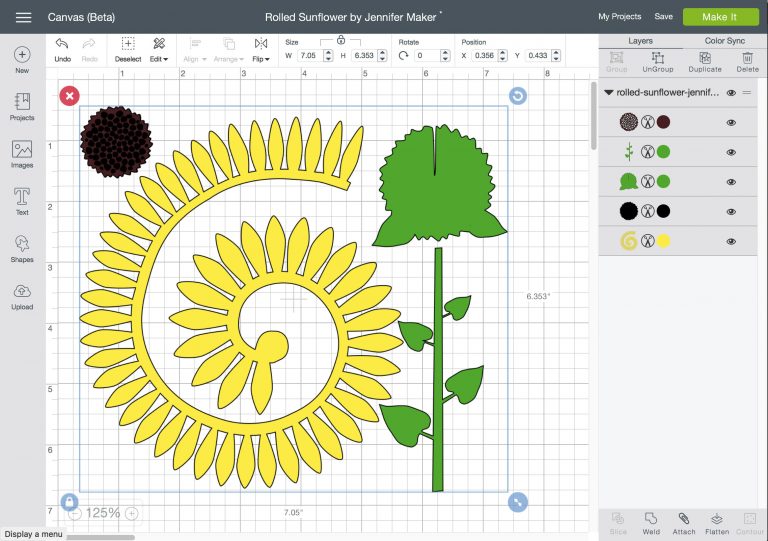 Here you can see how I fit six different sized sunflowers in: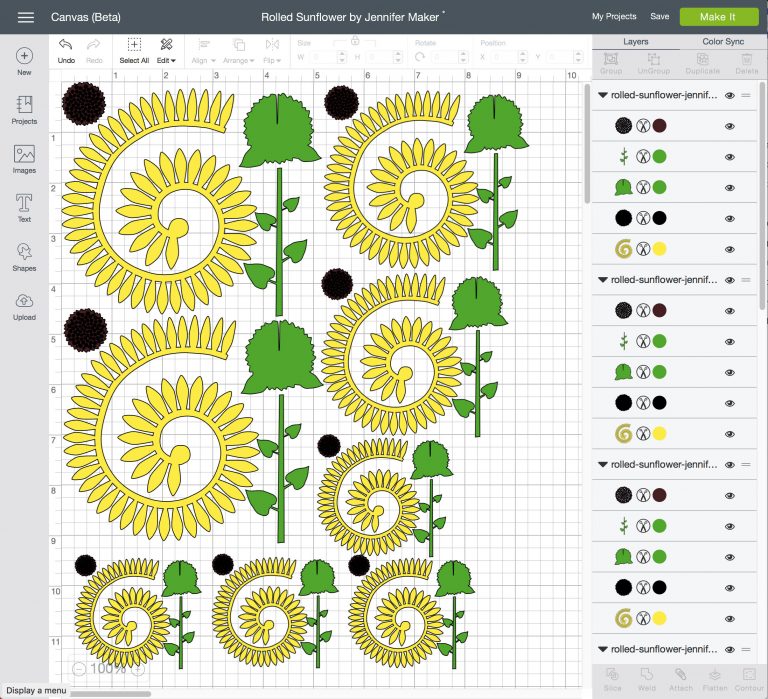 Note: The detailed seed head (shown in brown when you upload the files) takes some time to cut out. Feel free to skip it — I think it looks nice with just a solid black seed head. I included it because it was requested. If you do cut it out, make sure you're using a very sticky mat or it will just slide around during cutting.
Now let's begin rolling! Insert the loose end of your sunflower petal spiral into the end of your quilling tool and begin rolling toward you, as shown below: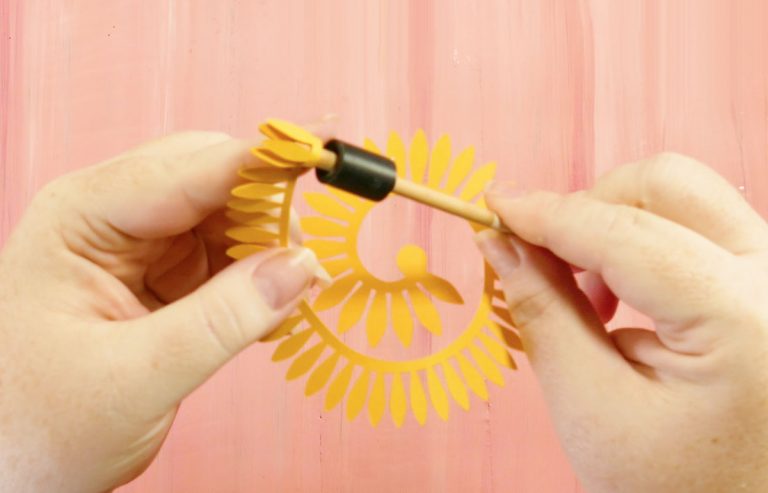 Keep rolling the petals until they are all rolled up. Do you best to keep the bottom edge of the petals aligned with one another.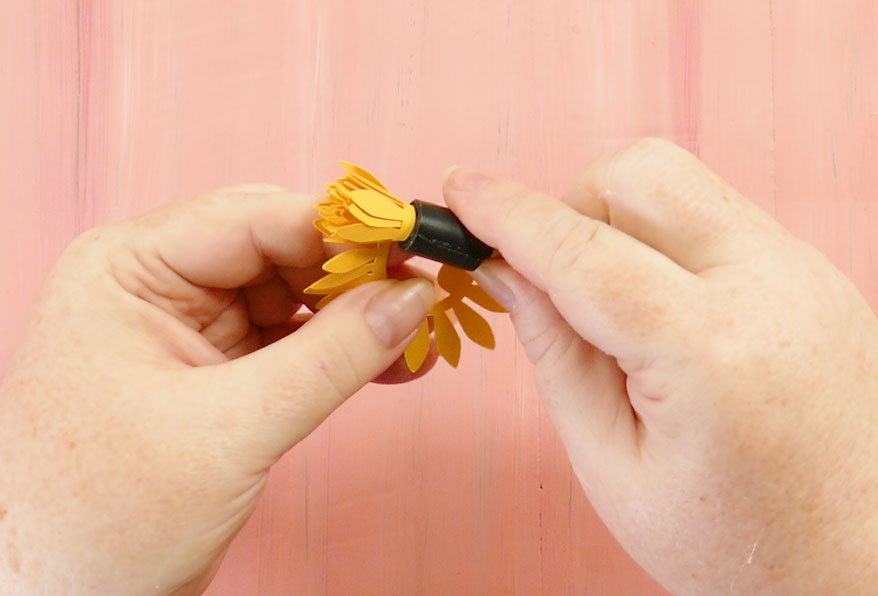 Gently pull the quilling tool out of the rolled petals and apply glue to the bottom of the roll.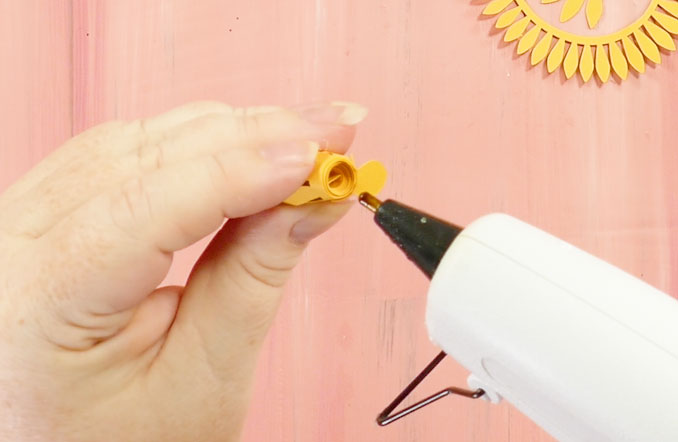 Fold over the circle onto the glue and press down to set.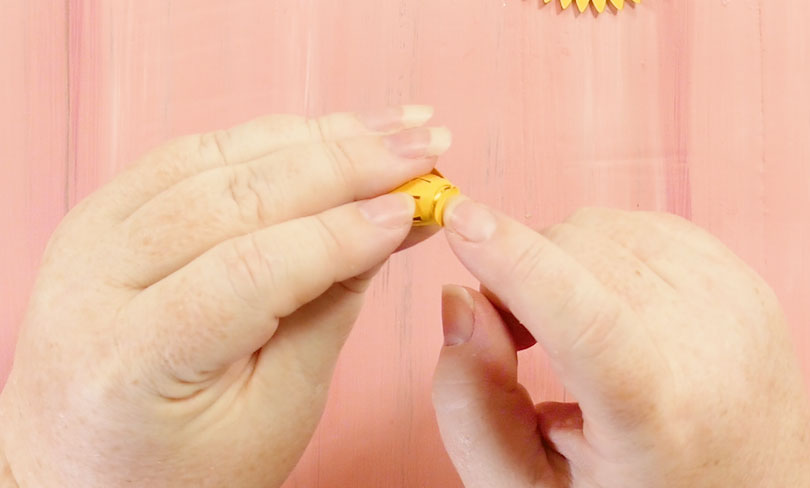 Turn your sunflower right side up and open up all the petals. Rearrange petals now, while the glue is still a little wet, as you like.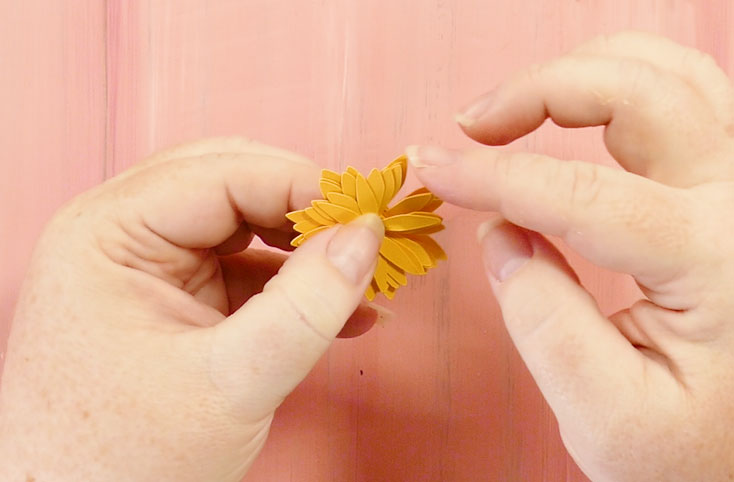 Glue the back of the solid seed head.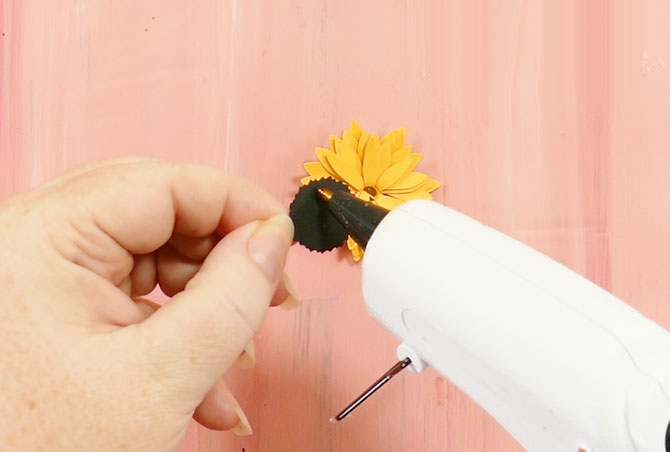 Attach the solid seed head to the sunflower and press to set.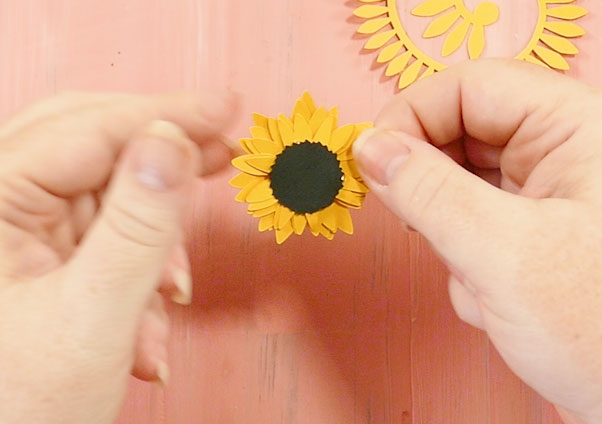 If you cut out the detailed seed head, spray the back with adhesive and attach on top of the solid seed head, as shown below: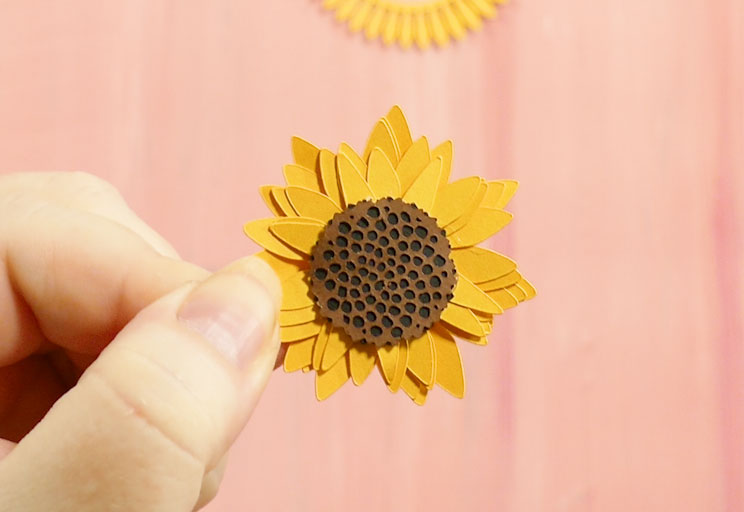 Place a long stripe of glue on the sepal, parallel to the slit at the top, as shown below.
Attach the stalk to the lower bottom half of the sepal, like this.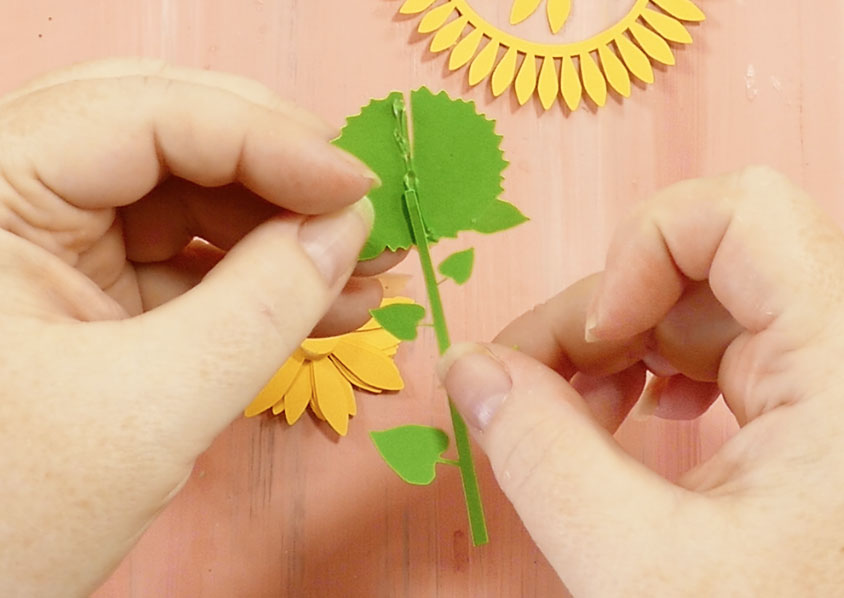 Fold over the sepal along the slit, attaching it to itself and forming a cup shape.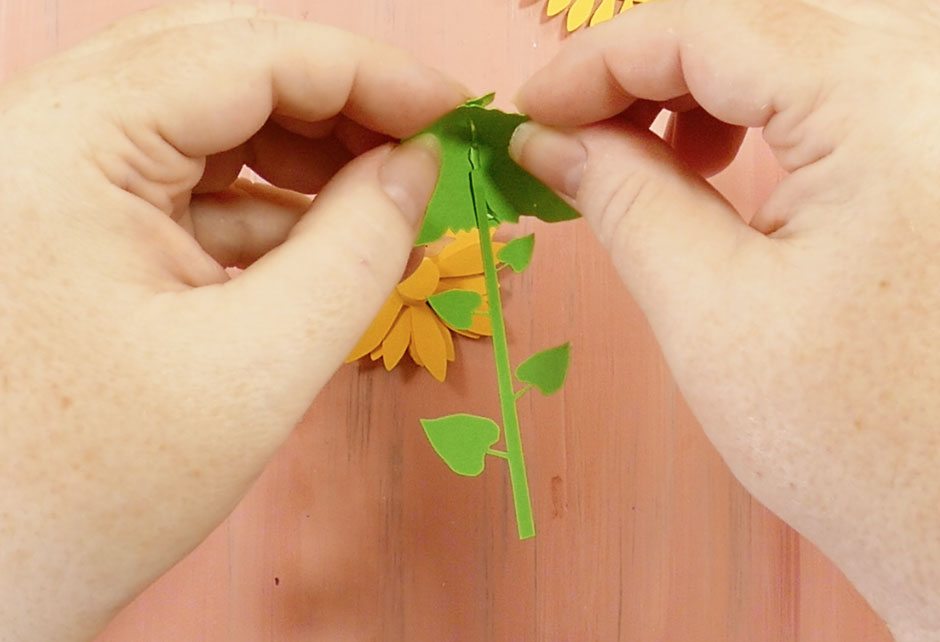 This is how the stalk and sepal look after being glued.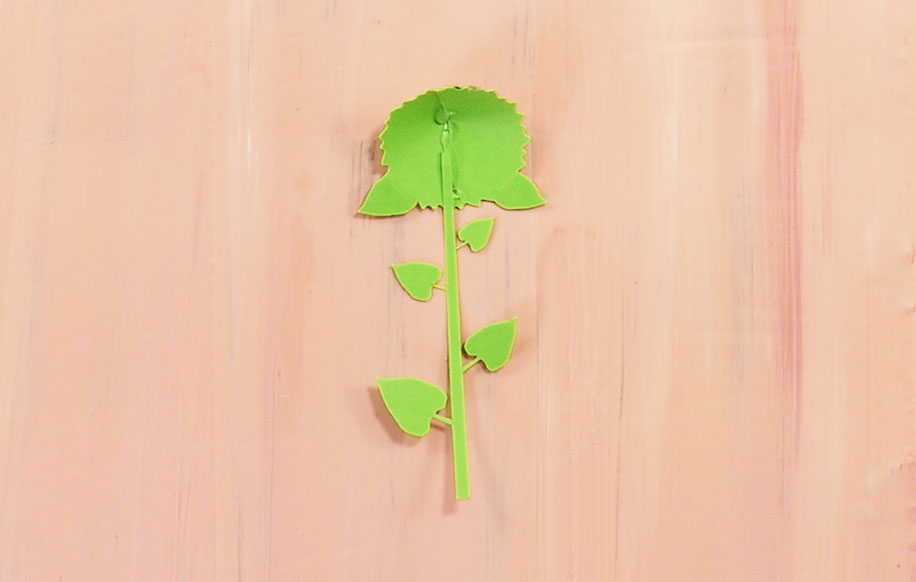 Put a generous amount of glue inside the sepal.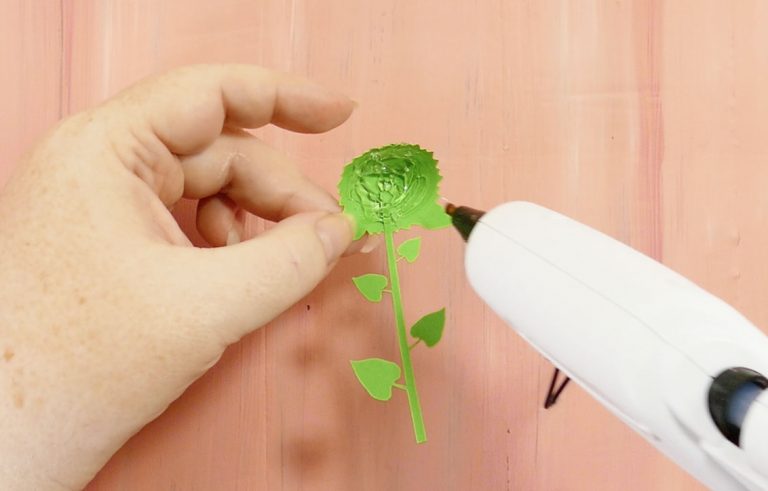 Place the sunflower petals on top of the sepal with glue, pressing down to set.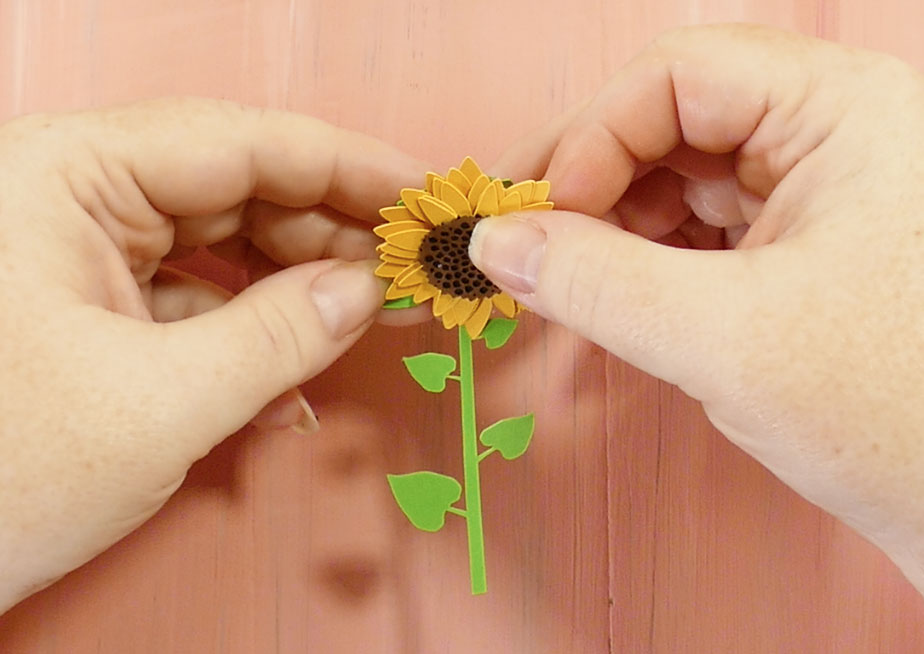 You can fold each leave, if you wish, for a more 3D look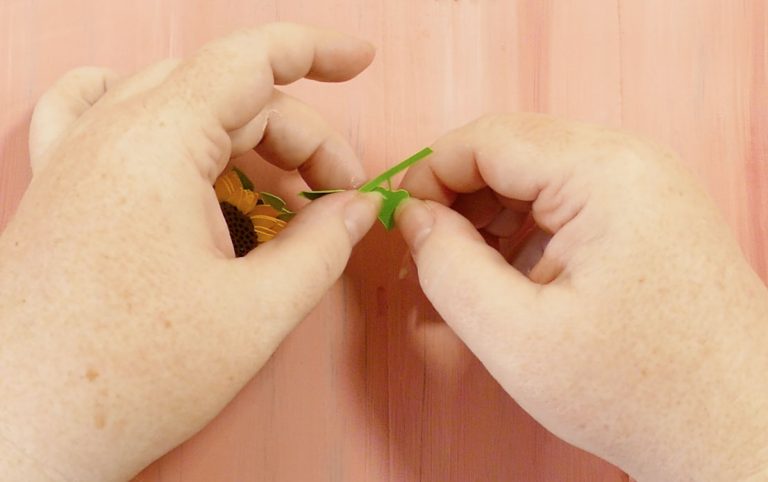 Your rolled paper sunflower is finished!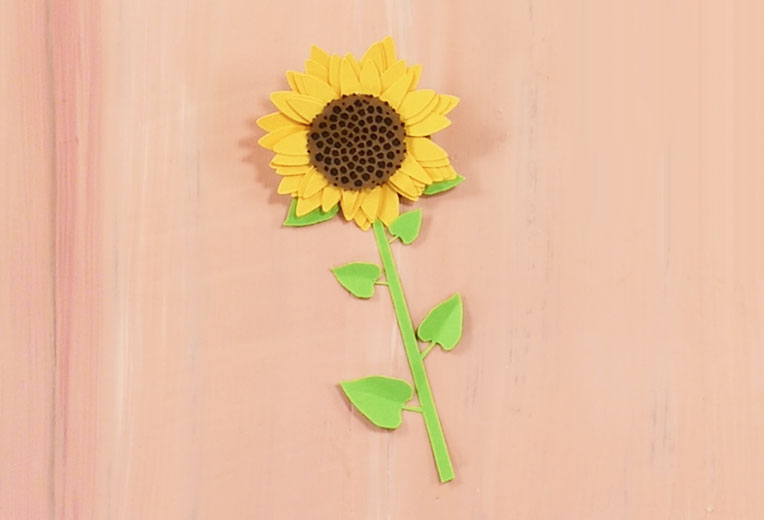 Optional: If you wish to strengthen the stem (it is just cardstock, after all), glue some floral wire to the back of your stem. You won't be able to see it from the front at all!
I hope you enjoyed this tutorial! To find out what I used these little sunflowers for, check out my Garden Trellis Tri-Fold Card!
Free Cut Files for the Rolled Sunflower
You can get the password to my resource library that has ALL of my free cut files in it by filling out this form:
If you make these rolled paper sunflowers, I'd love to see them! Please email your photos to [email protected] and I will include them on this page for the world to see!
Here is a super-cute sunflower card made by reader Misty Morgan from the CardsbyGeyda.com Blog: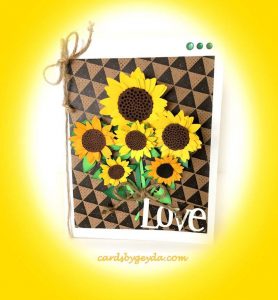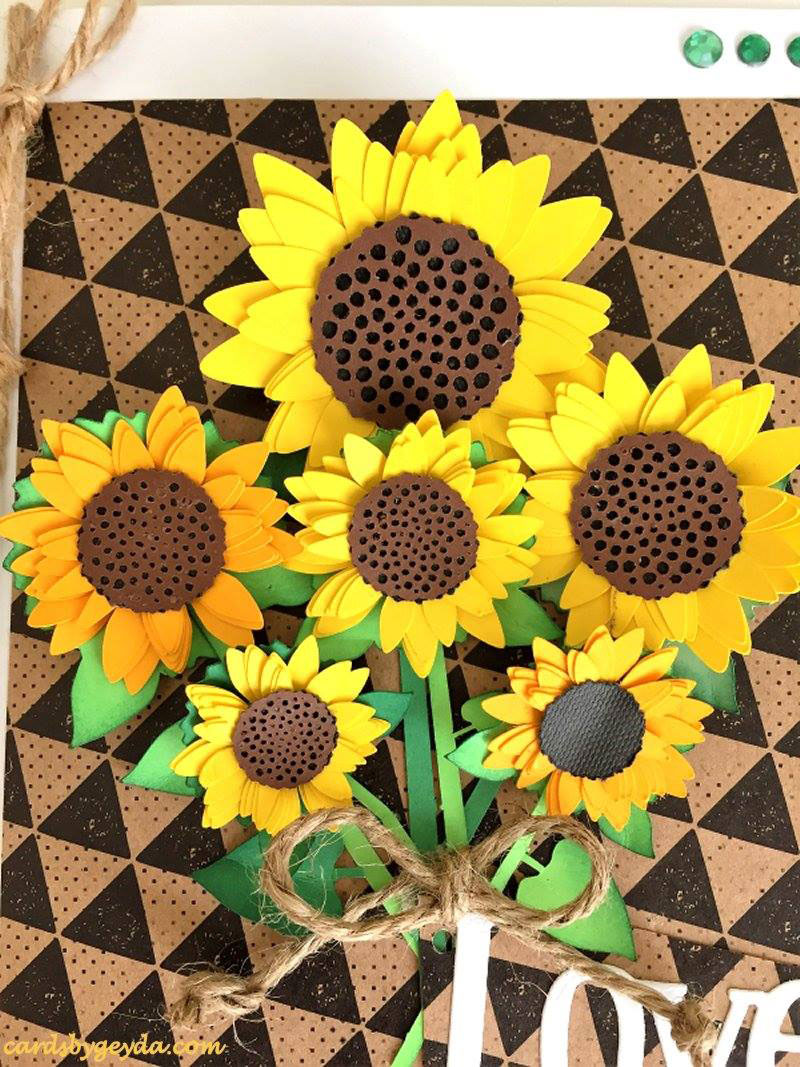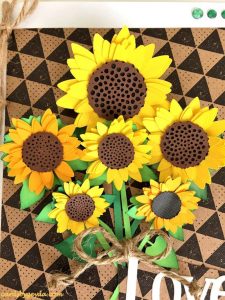 Love,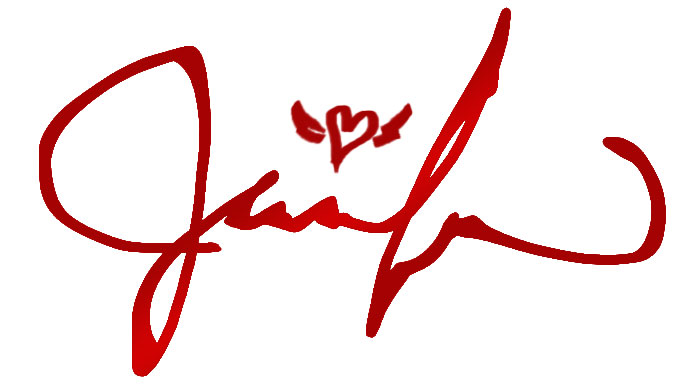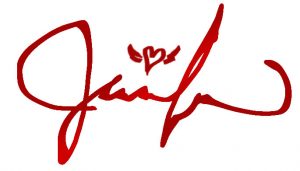 More Paper Flower Tutorials & SVG Cut Files
View all my paper flowers here.