Spring is coming, and my tulips have already bloomed! No, not the real ones in my garden, but these pretty paper tulips I designed. Last week I asked my friends and readers which flower I should design next. I received nearly 20 enthusiastic suggestions! But the favorite flower idea with 284 votes is the TULIP! I'm not surprised — tulips are cheerful and it's the perfect time for them.
I took a little longer to design the tulip than my other flowers because it was SUCH a challenge. The tulip is very cup-shaped, and its sepal looks like its petals, so figuring out how to get the right shape was tough. Eventually I came up with a rolled flower design which I think is convincing. The stem is all paper—no wire on this one.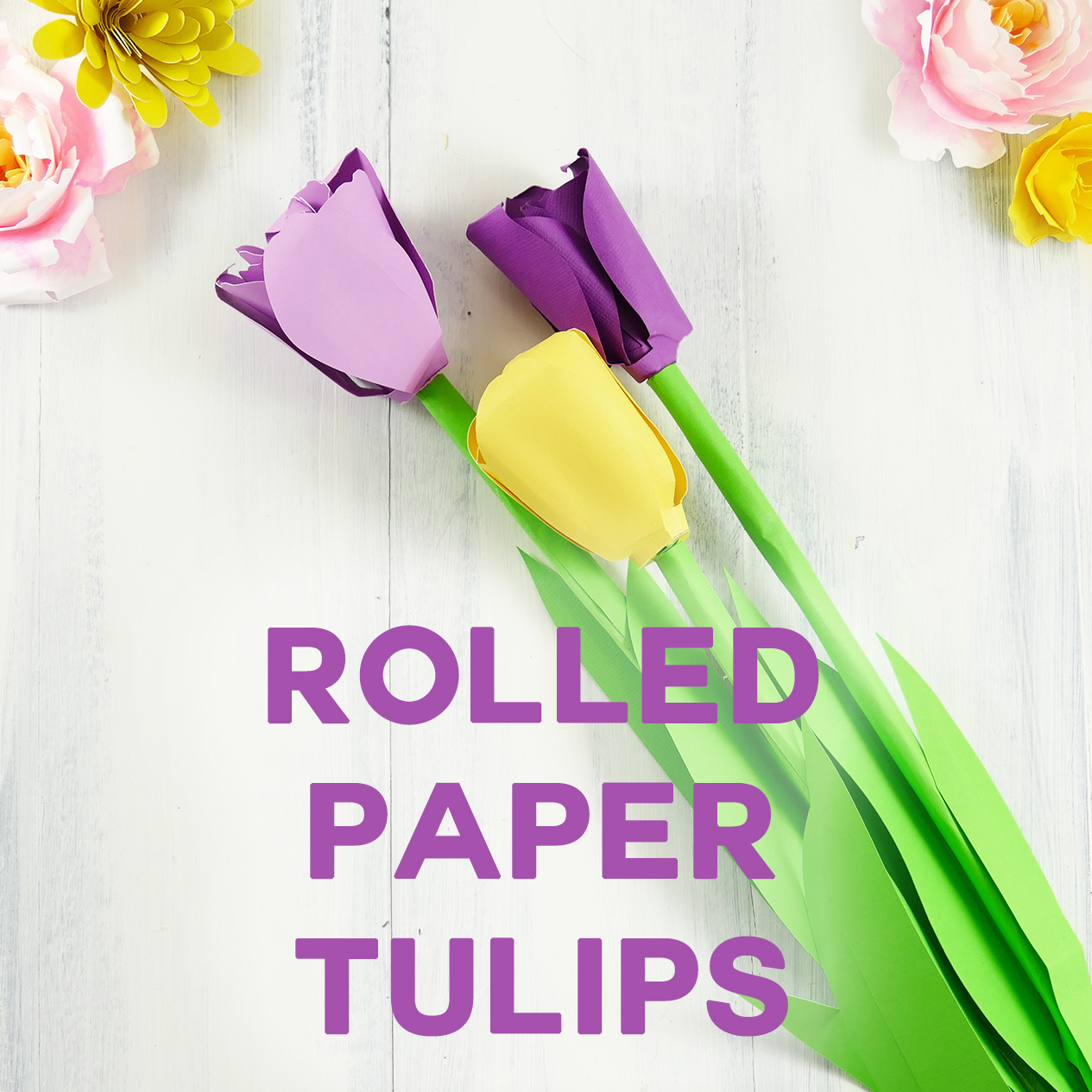 This post shows you exactly how to make your own paper tulip! I know that it can be tough to make a 3D paper craft with just photos and words, so I've made a video showing the full assembly process. View the tulip making video here or at the bottom of this post. I recommend you watch it as you read this tutorial. This post contains some affiliate links for your convenience. Click here to read my full disclosure.
Paper Tulip Materials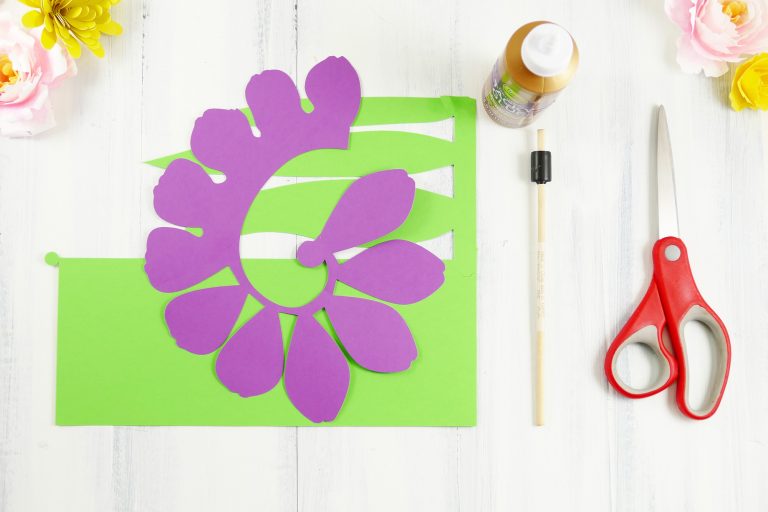 Rolled Tulip Step-by-Step Tutorial:
Step 1: Cut out the petal and stem/leaf pattern (Design #20) using my outline files or cut files. Both files are available for free in my Resource Library — you can get the password to it by subscribing (also free) at the bottom of this post. To cut out the patterns, you can use scissors or cutting machine, such as a Cricut. When I cut this on the Cricut, the petal pattern is cut at 8″ wide by 9″ high, and the stem/leave is cut at 8.5″ wide by 11″ high.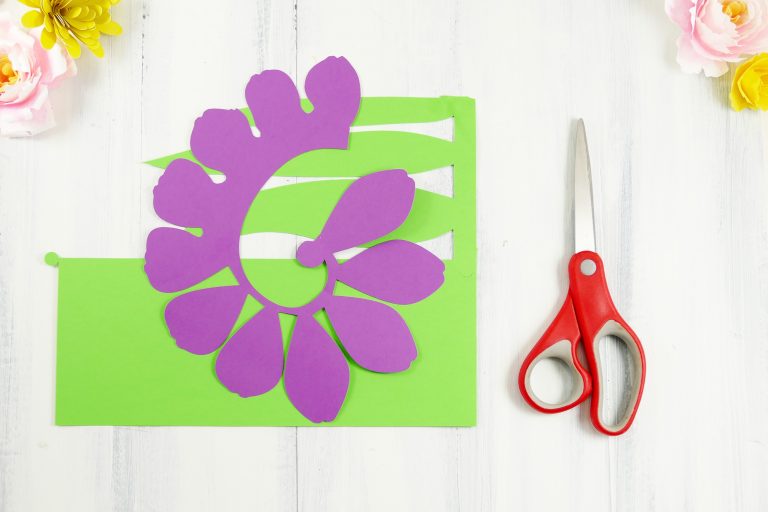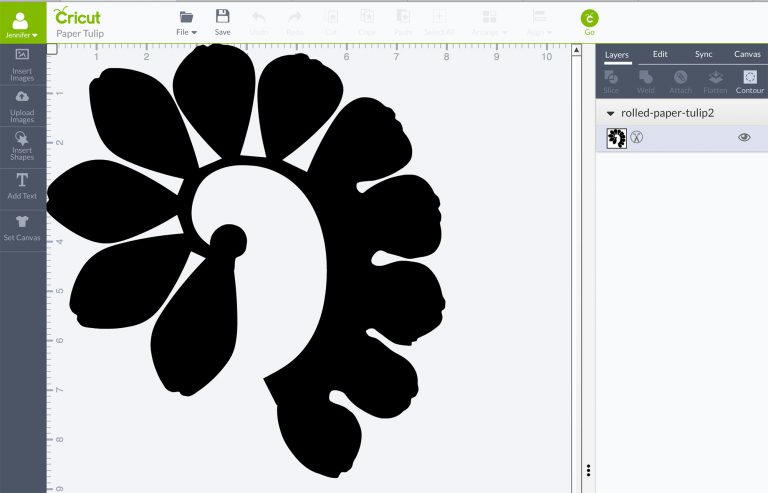 Step 2: Shape the petals by curling them around your quilling tool. Note that you're not rolling them yet, just curling inward. I also like to curl the tops down on the six larger petals. Refer to my video if you're not sure what I mean.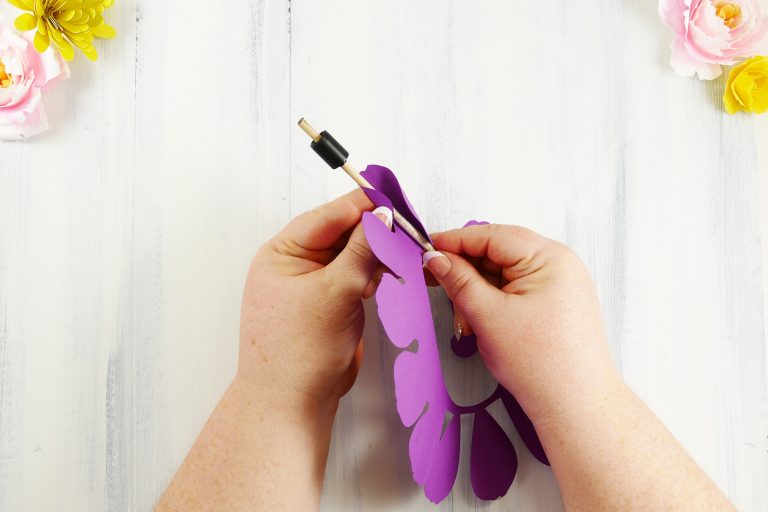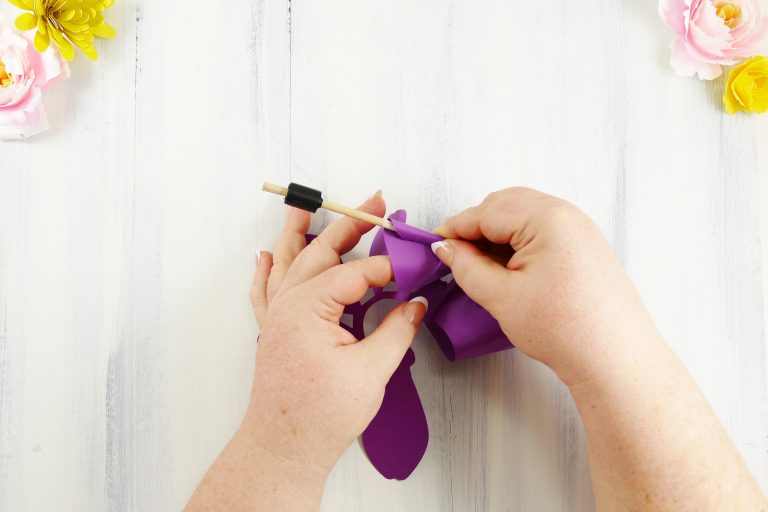 Step 3: Insert the loose end of your petal strip into the slot in the end of your quilling tool and begin rolling slowly toward you. Twirl it all up until the entire strip is rolled.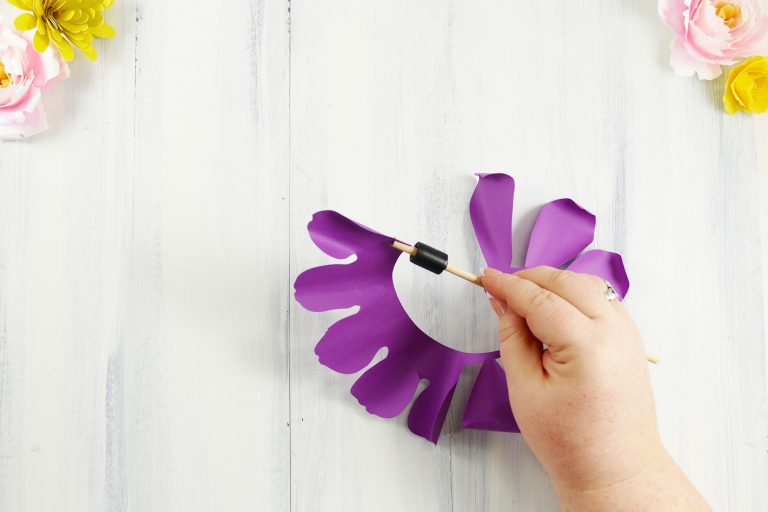 Step 4: When you get to the end, remove the quilling tool and crease the bottom circle.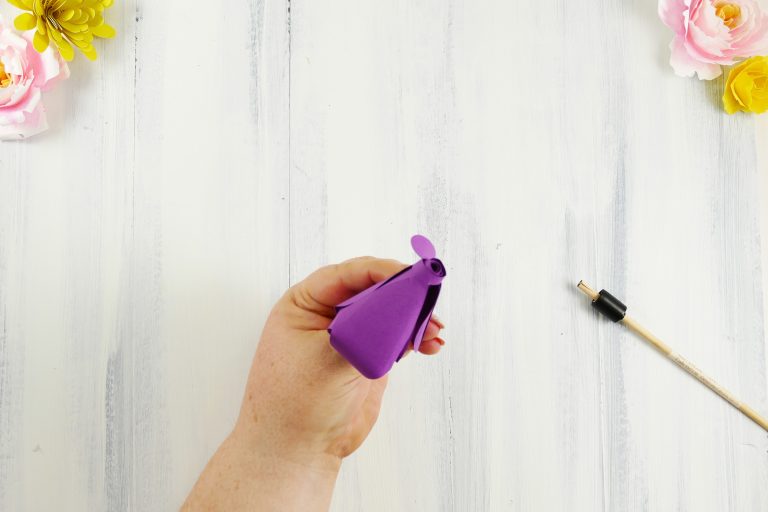 Step 5: Glue the petals to the circle at the bottom.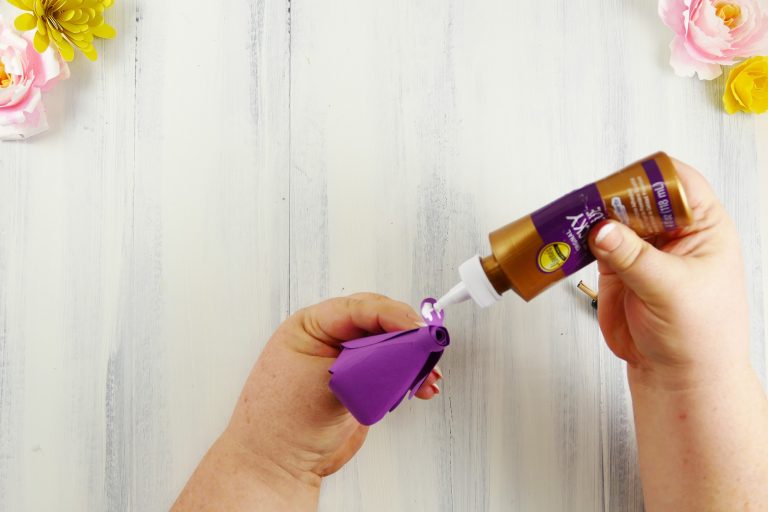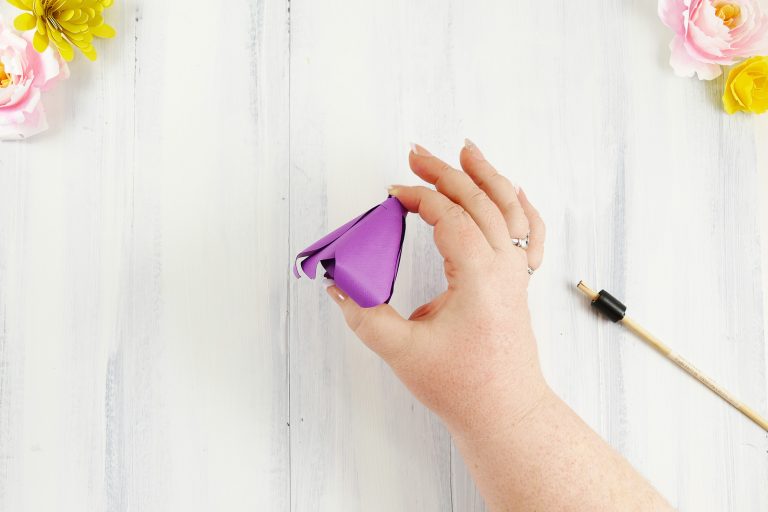 Step 6: Fold down the outer petals and curl each one at the base, creating the classic cup shape of a tulip.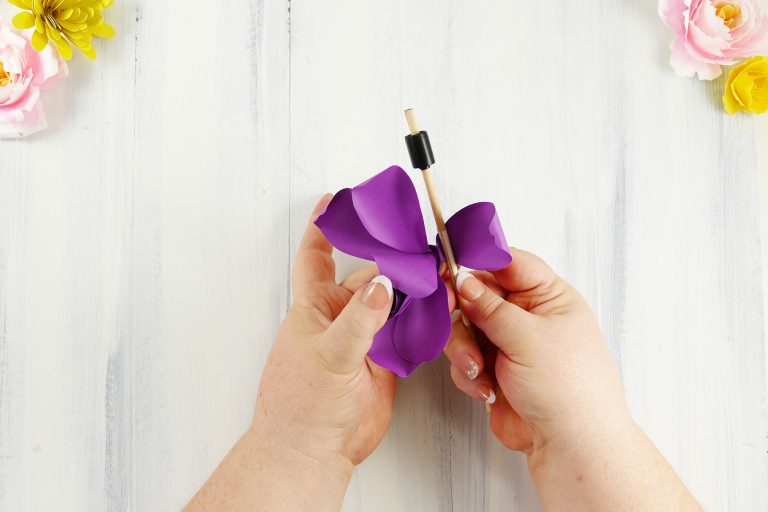 Step 7: Glue the outer petals to the inner petals to keep the petals in place. Be sure to slide those outer petals down a bit to emphasize the cup shape.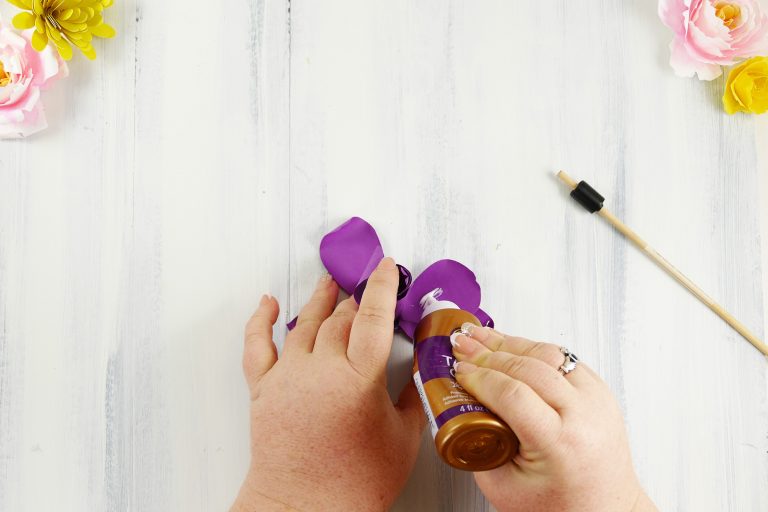 Step 8: Make a very small fold along the left side of the stem/leaf pattern. If you can do 1/8 inch, that's perfect. If not, 1/4 inch will do.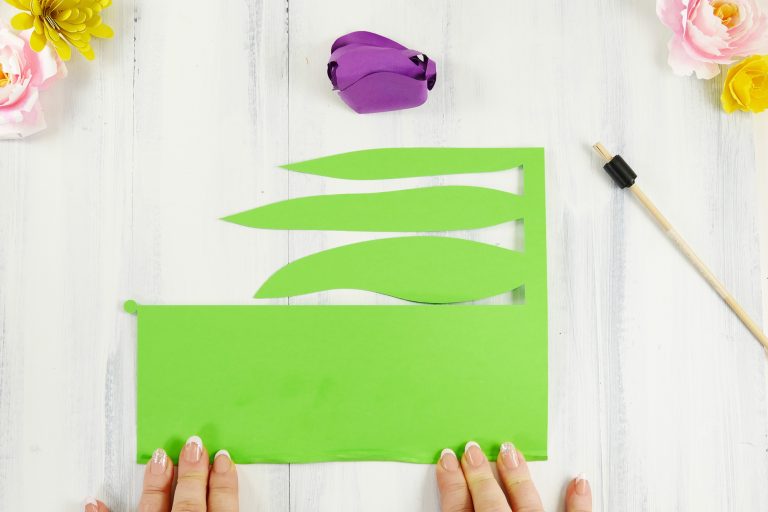 Step 9: Continue folding that edge until you're able to roll it. Glue the edge to keep it in place.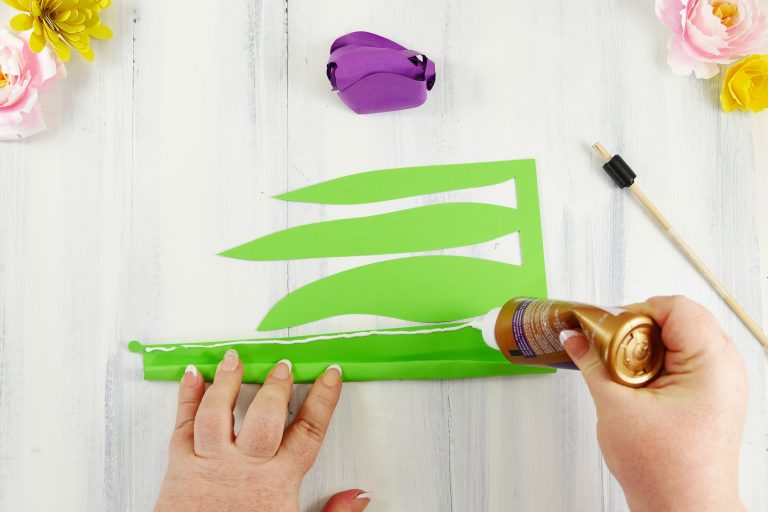 Step 10: Glue the top circle to the top of the stem to close it up.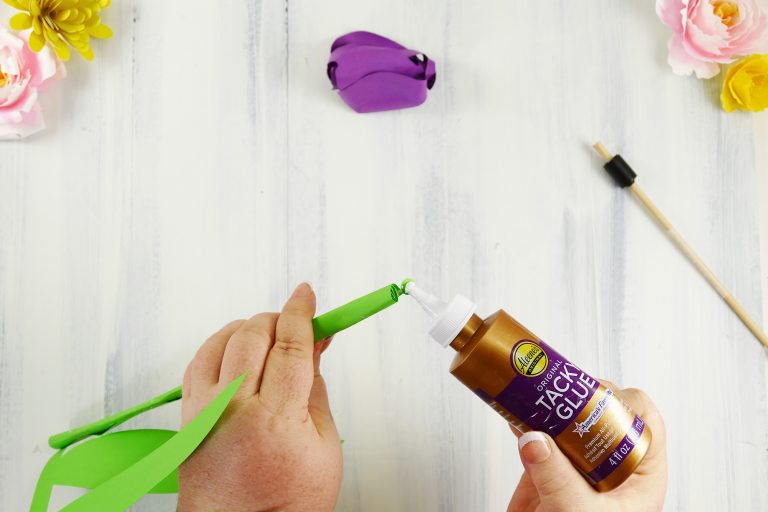 Step 11: Shape the leaves with your quilling tool. Note that you're not rolling them, just shaping them.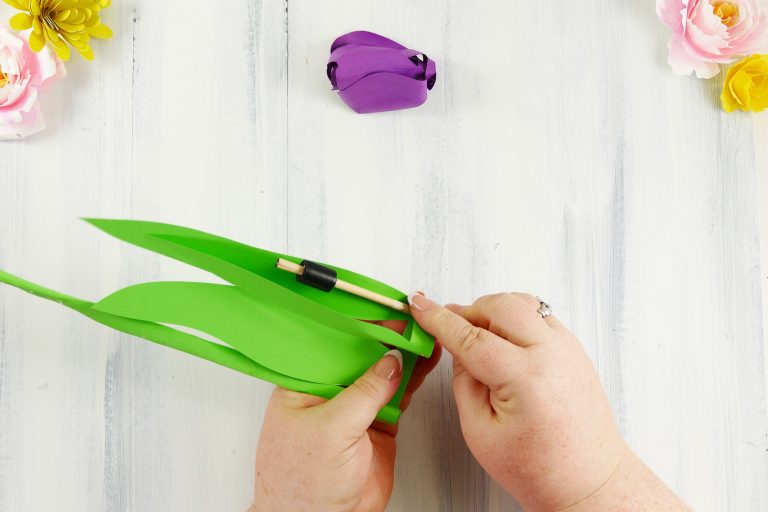 Step 12: Glue the base of the leaves and then continue rolling all the way up.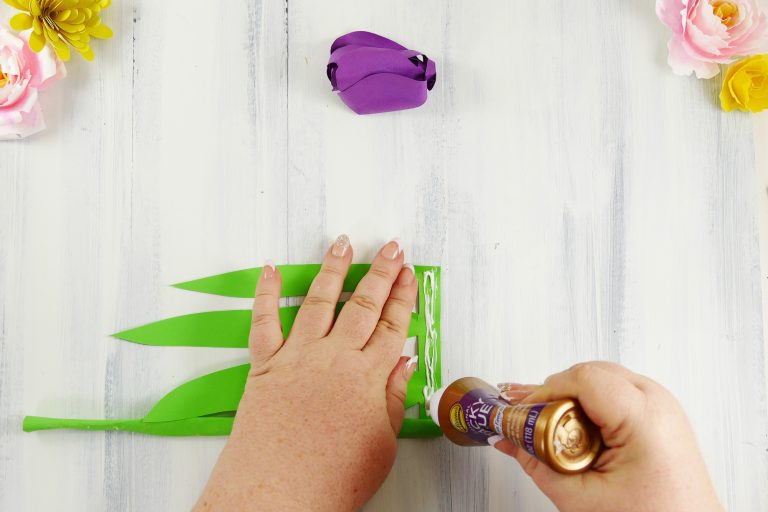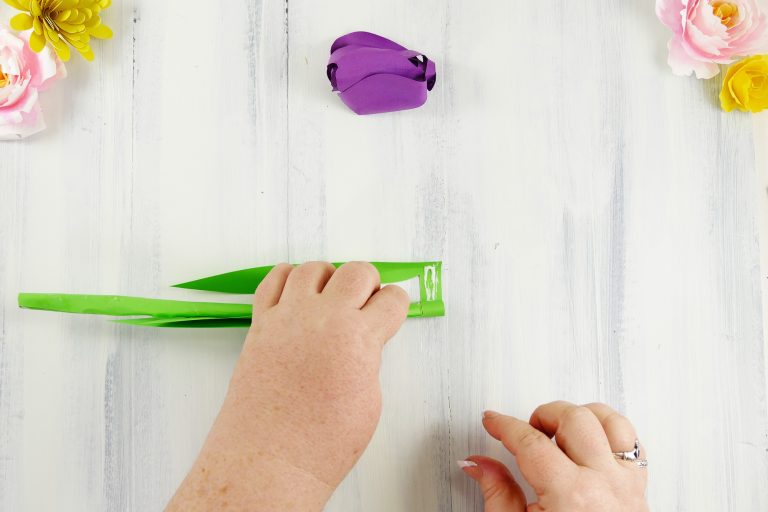 Step 13: Glue the base of the tulip petals to the top of the stem and allow to set.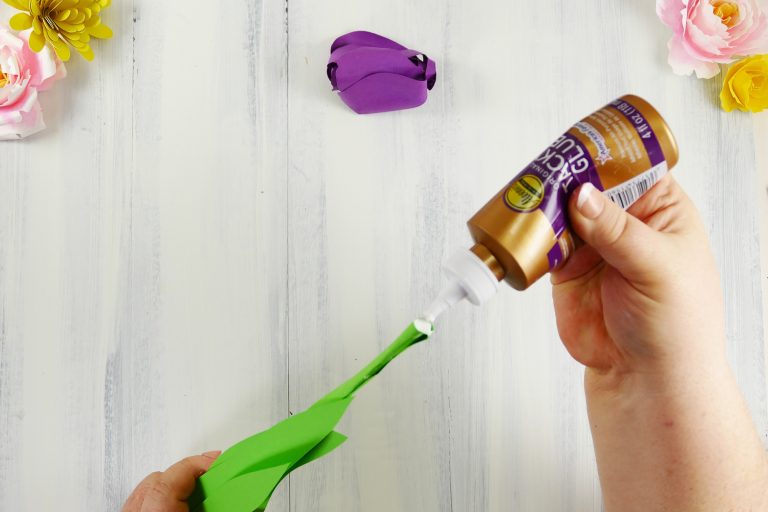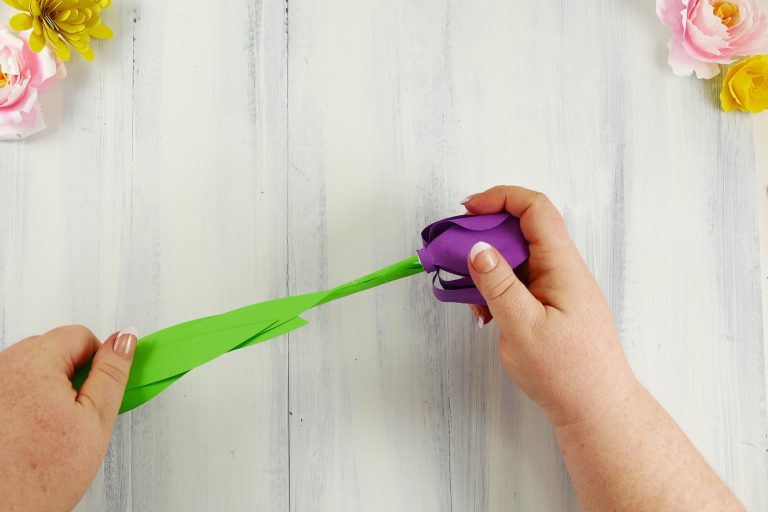 Once the glue has dried (about 15 minutes or so), the flowers are quite sturdy. Make them in an array of spring colors for a pretty bouquet that never fades or wilts!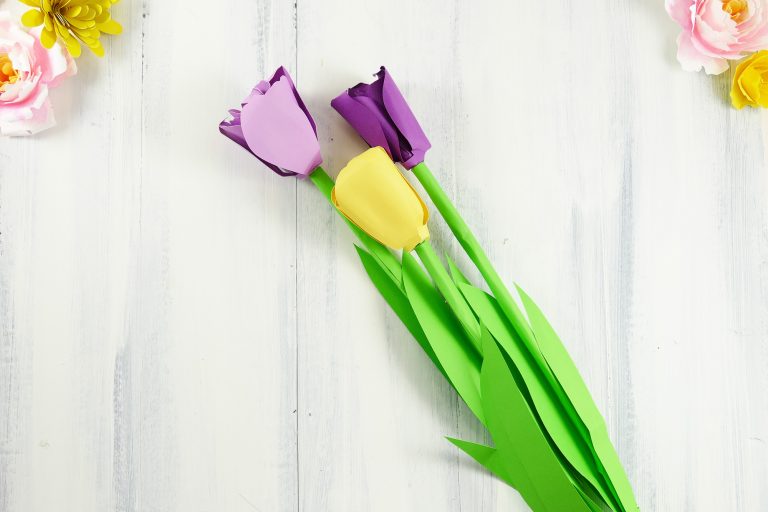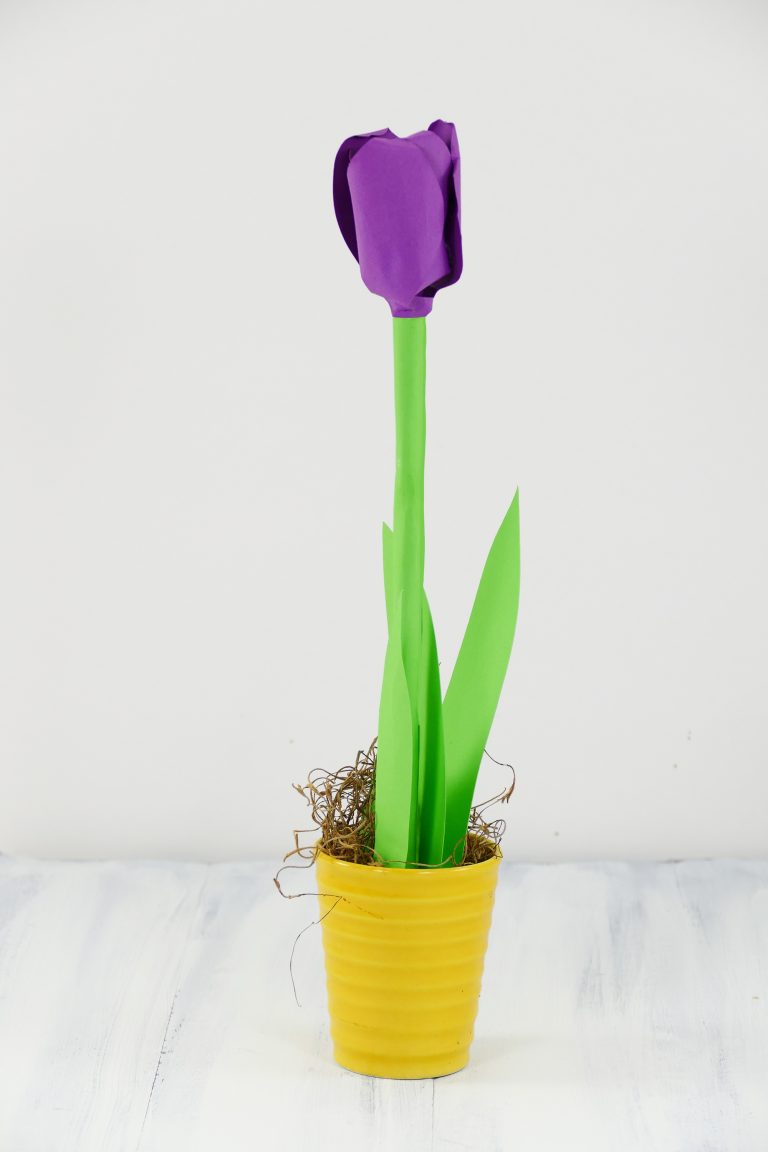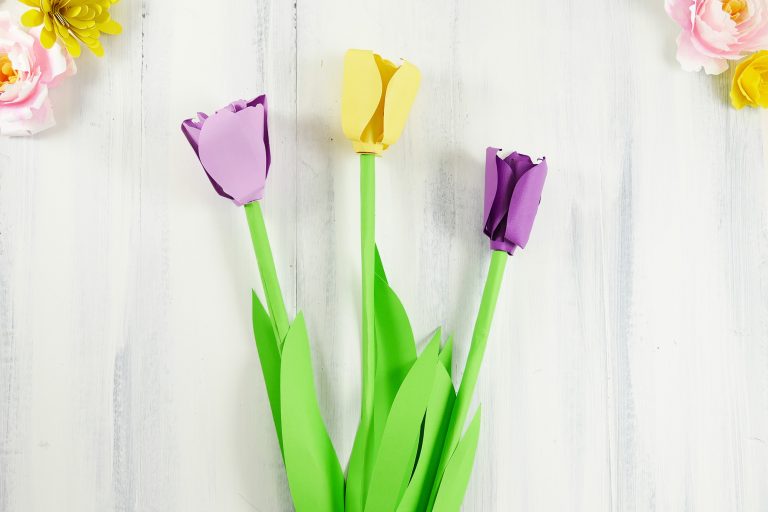 Here is the video showing the full paper tulip creation process!
I really love these cheerful flowers. They would look lovely as a bunch on a mantle or side table. Or why not put a single one in a vase on your desk? I think these would also make a gorgeous spring bouquet! I'd love to see your project! If you make one, please share a photo in our Facebook group, email it to me at [email protected], or tag me on social media with #jennifermaker.
In fact, here are some bright and cheerful tulips made by reader amygonnacraft: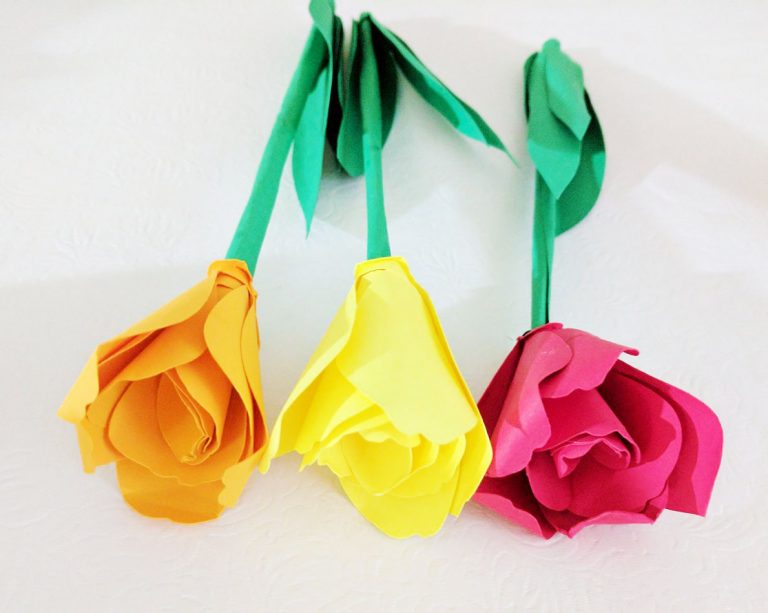 You can get the password to my resource library that has ALL of my free cut files in it by filling out this form:
Love,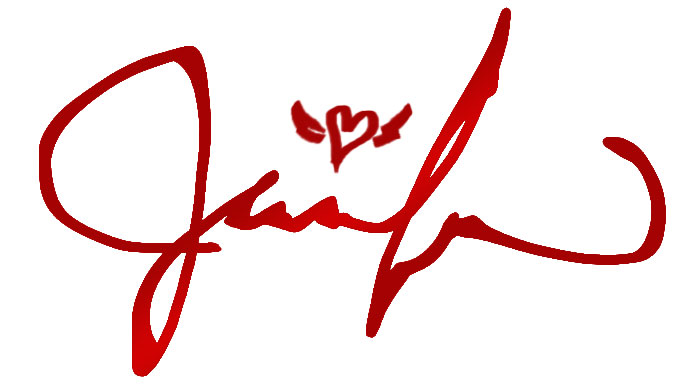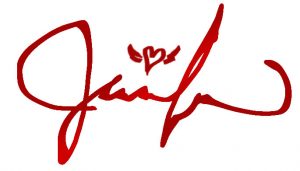 Shop for paper flower making supplies:
Like this tutorial? Pin it for later!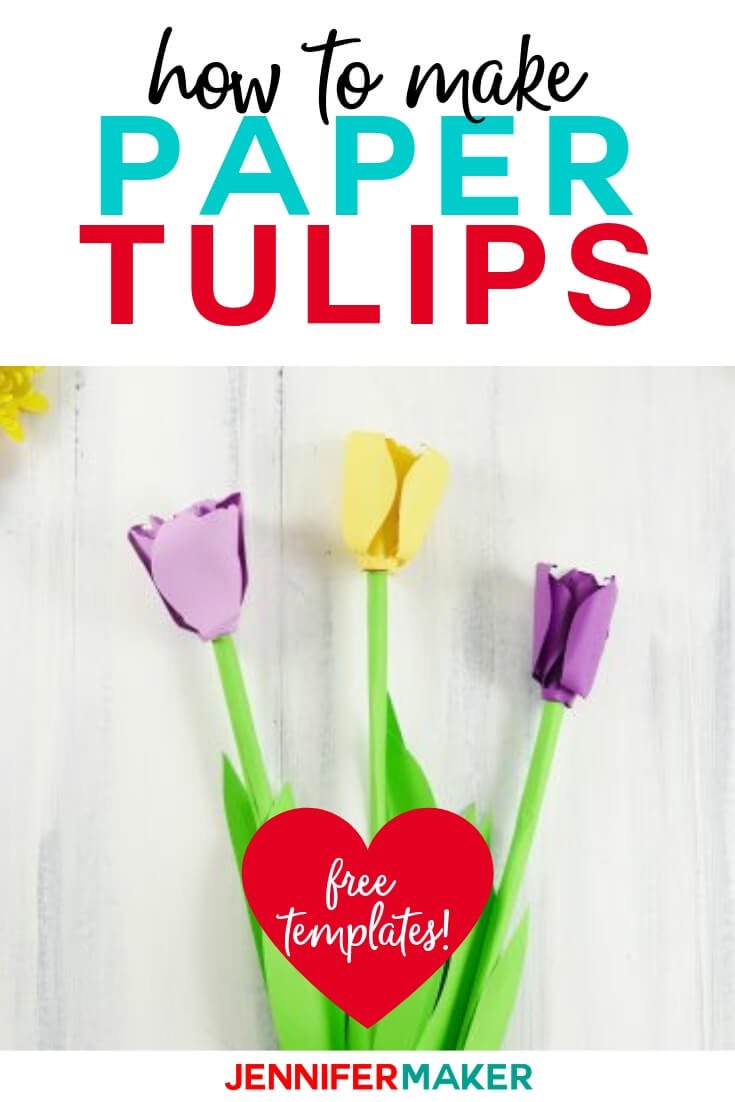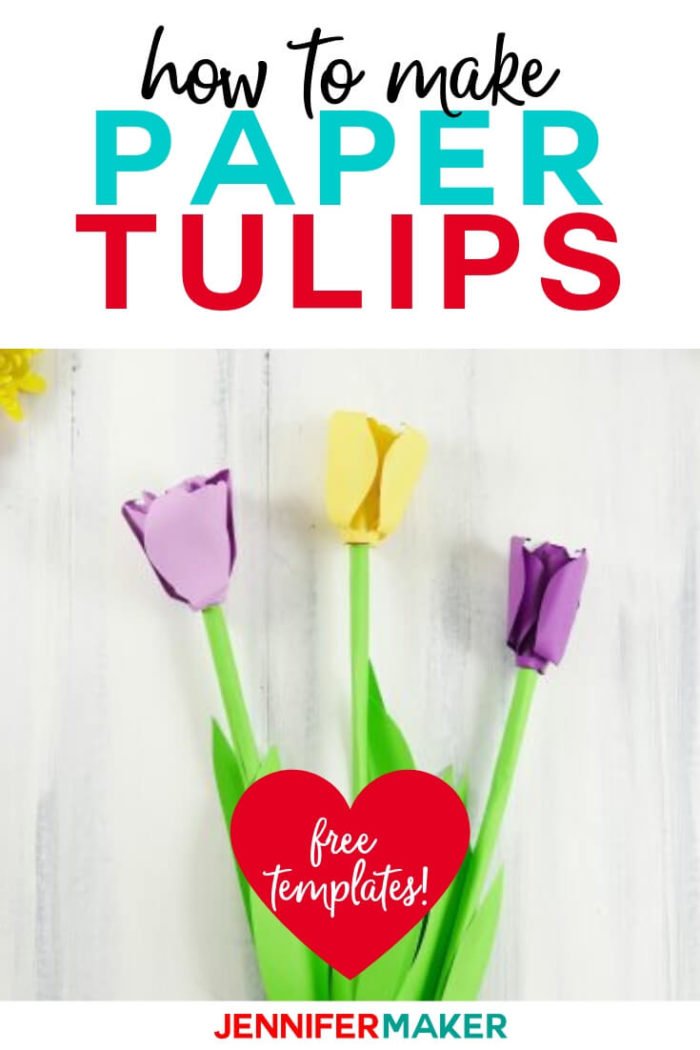 More Rolled Paper Flower Tutorials & SVG Cut Files
View all my paper flowers here.
More Fun and Easy Craft Posts