What winter decorations do you remember making when you were young? I vividly remember cutting out paper snowflakes in school and hanging them in our windows. I was so excited by the idea that I could make this beautiful thing from just a piece of white paper that I ran home and made some for our big front window. I also remember how hard it was to get those cuts just right. But now that I have this amazing cutting machine that does all the cutwork for me AND the ability to design gorgeous snowflakes, paper snowflakes are a breeze. I designed six unique snowflakes and I'm happy to share the free paper snowflake templates with you!
So what can you do with these paper snowflakes templates? Here are just a few ideas: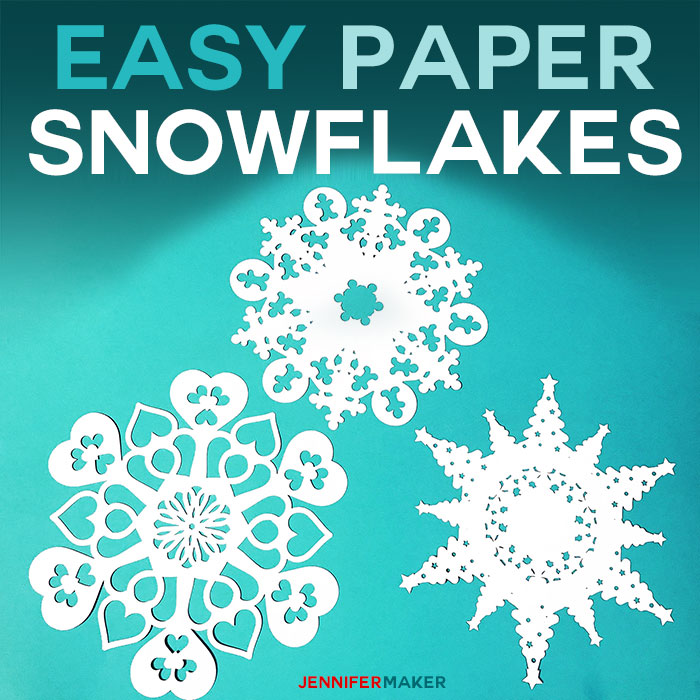 Tie string to them and hang them in your window or above a doorway
Fold them in half to make a pretty card
Use them as gift tags
Place them in your holiday tablescape—you can use them like paper doilies! Or use them as name cards.
Make a paper snowflake wreath
Create garlands to hang around your home or from a doorway to make a snowflake curtain
Make a snowflake tree!
Use them as ornaments on your Christmas tree
To help you with the above ideas, I created two different styles of snowflakes. Three of my paper snowflake templates are large, detailed, and complex—these are great for snowflakes in windows and as cards. And three of my templates are simple with solid centers—these are ideal for smaller snowflakes like gift tags and ornaments.
A word about my snowflake designs: I'm special, so are my snowflakes …. so I made special snowflakes! Ha ha! Get it? Ok, ok… but seriously. All of my snowflakes are properly formed (six-sided and symmetrical, just like real snowflakes) BUT I made them with wintry themes and special symbols instead of just lines and shapes. So look closely — do you see the hearts, gingerbread men, and Christmas trees?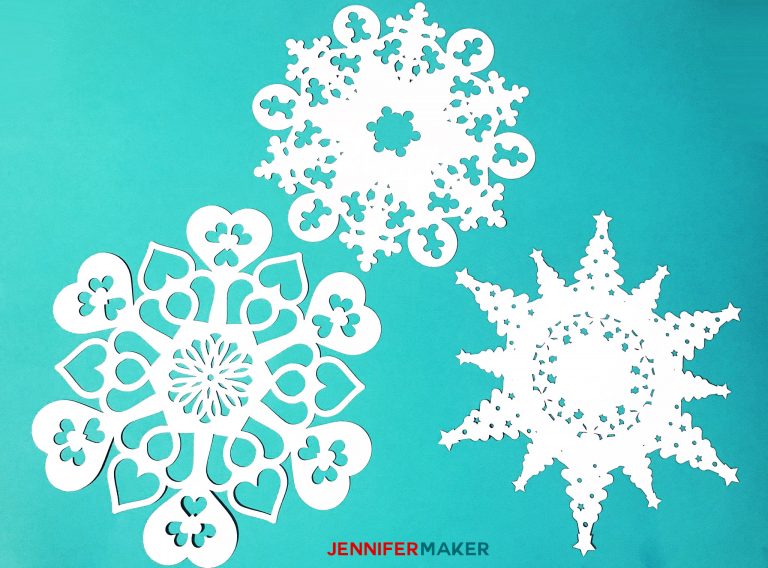 This post contains some affiliate links for your convenience (which means if you make a purchase after clicking a link I will earn a small commission but it won't cost you a penny more)! Read my full disclosure policy.
Paper Snowflake Materials
Paper or cardstock
A way to cut it (I use THIS tool for speed and accuracy, but you can also use scissors)
Design #60 – My paper snowflake templates (free in my resource library—get the password by filling out the form at the bottom of this post)
How to Make My Paper Snowflakes
First, download my paper snowflake templates (Design #60). I make my templates available as either SVG/DXF files (for use with cutting software) or as a PDF files (for cutting out with scissors). The templates and files are all in my Free Resource Library—get the password to it at the bottom of this post.
Next, cut out the paper snowflakes you want. Here are the directions for Cricut and scissors:
Cricut Snowflakes:
Upload the snowflakes to Cricut Design Space or your cutting machine's design software. You do not need to prep them in any way other than change the size to the finished dimensions you prefer.
Load cardstock or paper in your cutting machine. I prefer cardstock as it makes them sturdier, but it's up to you.
Cut out the snowflakes on your cutting machine.
Remove from the mat and enjoy. Easy peasy!
Scissor Snowflakes:
Important Note: These snowflakes are only easy if you're using a Cricut or another cutting machine. If you use scissors, these are moderate to difficult. You've been forewarned! 🙂
Print out my snowflake PDF templates on paper and fold according to the instructions on the printed paper.
Using SHARP strong scissors, cut the snowflake on the lines indicated on your template.
When done, unfold your snowflake and enjoy its beauty!
Get My Free Paper Snowflake Templates
Get the password for the library with the free paper snowflake templates and SVG/DXF/PDF files here by filling out this form:
Need More Snowflakes
If you'd like more basic snowflake shapes, check out Snowflaker. You can make your own basic designs, save them as SVG, and upload them to Cricut Design Space!
If you want more whimsical snowflakes, let me know—if I have enough requests for certain snowflakes, I will make them!
Love,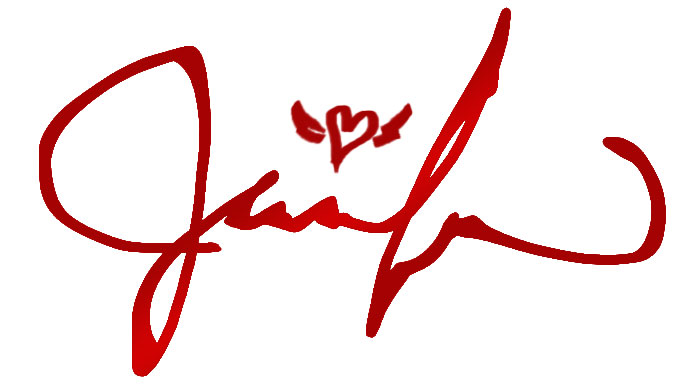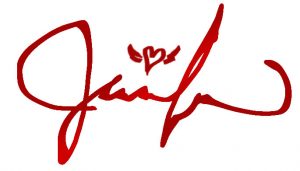 Save the Paper Snowflake Template to Your Favorite Pinterest Board!