Looking for an affordable craft table? I've got you covered with these craft storage ideas!
If you follow me, you know I've been working on my ultimate craft room. And at the center of this craft room I've been envisioning a big craft table with storage. I am lucky to have a good-sized room I can turn into a craft room, but I still need lots of storage. Initially I struggled with where to buy craft tables that were affordable. I looked at a lot of craft and work table solutions that I could buy before I ultimately settled on making my own craft table with storage IKEA hack.
So even though I didn't buy mine, I want to pass along these great craft table deals I've found, because I know not everyone has the time or the inclination to make their own craft table. And you know, I am ALWAYS on the lookout for a good bargain, and I found the best sources for affordable craft tables, and today and I am happy to share those sources with you! This post contains some affiliate links for your convenience (which means if you make a purchase after clicking a link I will earn a small commission but it won't cost you a penny more)! Read my full disclosure policy.
Now, before I get into the details, let's define what I consider to be an affordable craft table. If I can find a pretty craft table WITH storage for under $500, I consider that affordable. That's still a lot of money to me, but given that some beautiful and amazing craft tables I have seen sell for well over $1,500 (woah!), I think less than $500 is reasonable. There are many craft tables listed here that cost a LOT LESS than $500. With that said, here are the best sources for affordable craft tables I have found so far:
Best Sources for Affordable Craft Tables
~ CLICK ON A PHOTO OF ANY TABLE FOR MORE INFORMATION ~
1. Target: Oh, how I love Target and I love the look of their products. So I am not at all surprised that Target makes my list. Here are a few of my favorite craft tables from Target.
2. Wayfair.com You're going to be amazed all these neat craft tables you can find here! Here are some of my favorite tables here:
3. Amazon.com. Seriously, what can't you get on Amazon these days? I found these beautiful craft tables at great deals here:
When it was time for my teen daughter to choose a craft table — and I showed her this post — she picked one of these! She got the Hobby Desk, which was one of the more affordable options: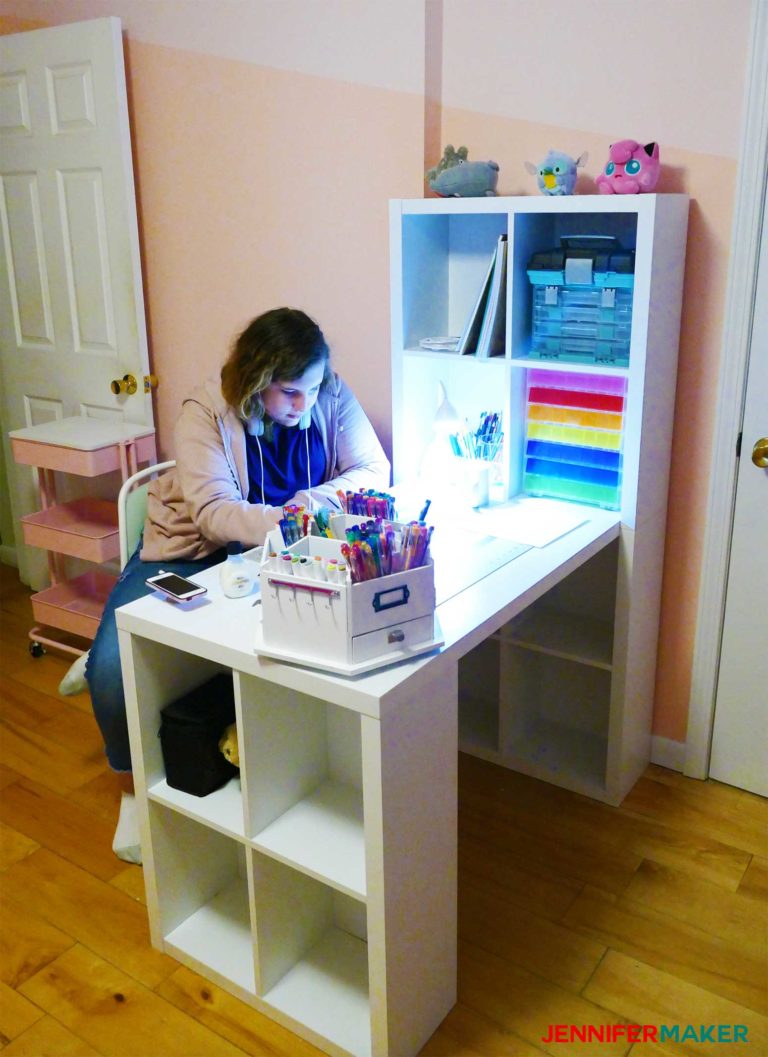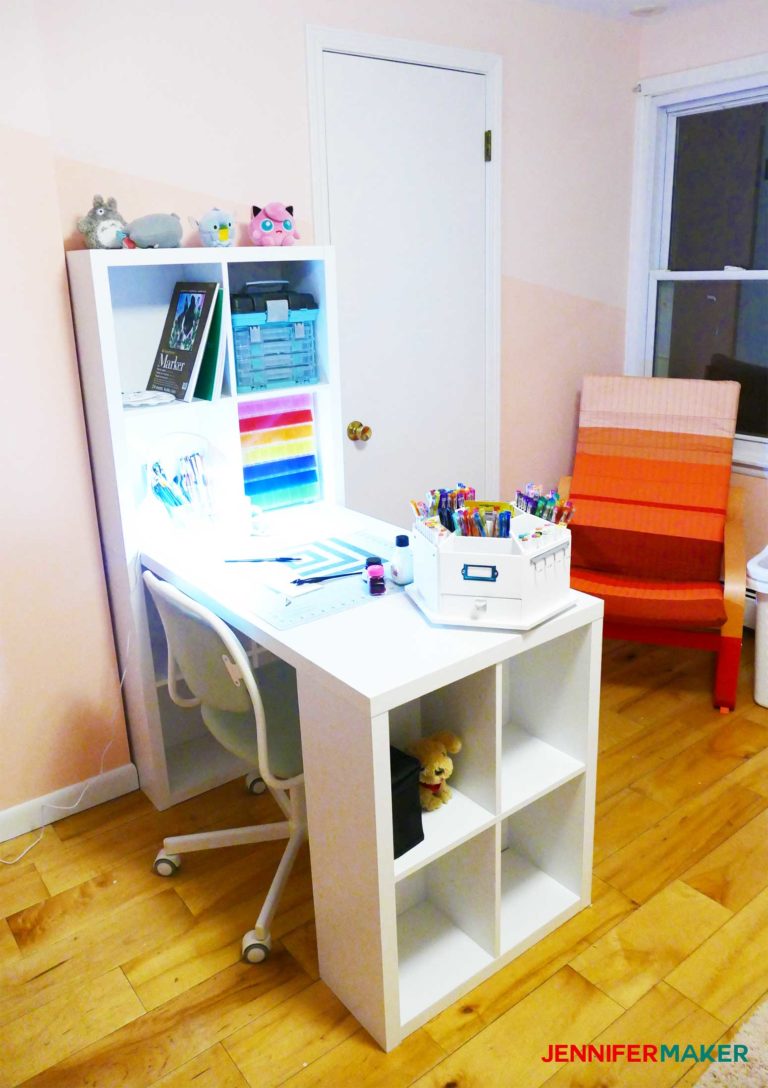 The Hobby Desk was easy to put together, sturdy, and functional. It's also not a huge desk, so it worked really well for her bedroom!
I'll keep updating this page as I find new deals, too!
Love,